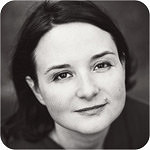 Who am I?
I am Ava, pronounced Ah-va. Like Lava. I'm a Bay Area portrait photographer based on the Peninsula. I'm a recovering nerd with a sarcastic sense of humor. I'm wife to a wonderful man, and mother to two speedy toddlers. I love re-living special moments through photography, and want to share that love with you.
My Philosophy
Some of the best images come from the smallest moments, just like the best memories. I have an lifestyle approach to photography: striving to put you in at ease in comfortable situations, so that I can capture your real life moments in a way to let you be yourselves.
I work on-location, meaning that I will come to your home, or a location of your choice. I love going to places that have significance to you, but am also happy to make some recommendations on places to meet as well. Find out more about how I choose my settings.
Because, I work on-location, I'm also a natural light photographer, leveraging the beauty of the available light around us.
Want to know more about how I work? Take a glimpse at what my clients say about me, look at my portfolio, and drop me a line. I look forward to hearing from you!
Awards
Thank you for supporting me, and awarding me:
Best Portrait Photographer: 5th place, Bay Area A-List, 2015
Best Children's Photographer: 6th place, Bay Area A-List, 2015
Favorite East Bay photographer, 510families, 2015
Memberships
I am proud to be a member of the following photography organizations: