I'm almost embarrassed to admit how long ago this family photo session took place and I am just now writing about it. Judging from the golden grass, though, you can tell this was one of the mini sessions I held last fall. I so enjoy photographing this family. As a matter of fact, this session was one of my favorites, and I was saving my favorites for last (you know… "save the best for last" sort of thing), but as things kept getting in the way all of a sudden getting through the last few slipped way past the new year like I had initially set out for myself. Don't get me wrong — the business is a good thing… until it comes time to actually show off all my work. At least I posted a sneak peak of these girls on my Facebook page.
So… now that you know, onto their actual story and photos.
D asked if her mom could join us this family photo session. I won't lie — adding family members to a mini session can be tricky — we just have so much time in our 20 minutes, so I make a case-by-case recommendation. However, given that E & S are past their toddler years, and having photographed these girls before. I felt pretty confident we could make it work. And we did! I'm so glad grandma came along as we were able to capture a few multi-generation images.
As sometimes happens on the Peninsula, the sun frequently kicks off it's day sheltered by a nice blanket of fog. It burns off as the day progresses, but sometimes my awesome plans for backlit fun get spoiled. Alas, the sun went into hiding for these guys, but I still love this location and am excited to do more family sessions here over time.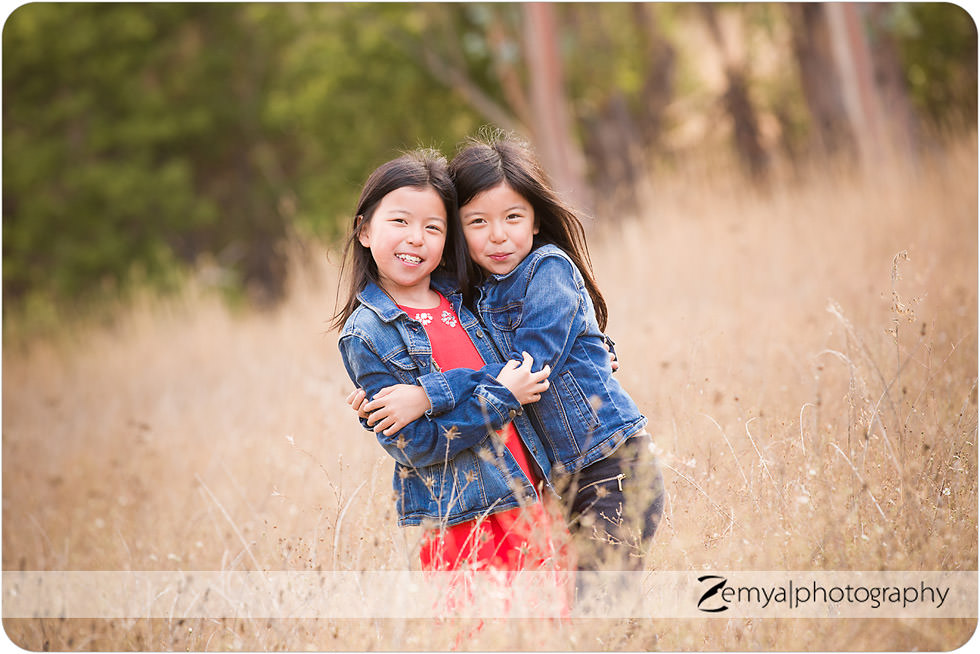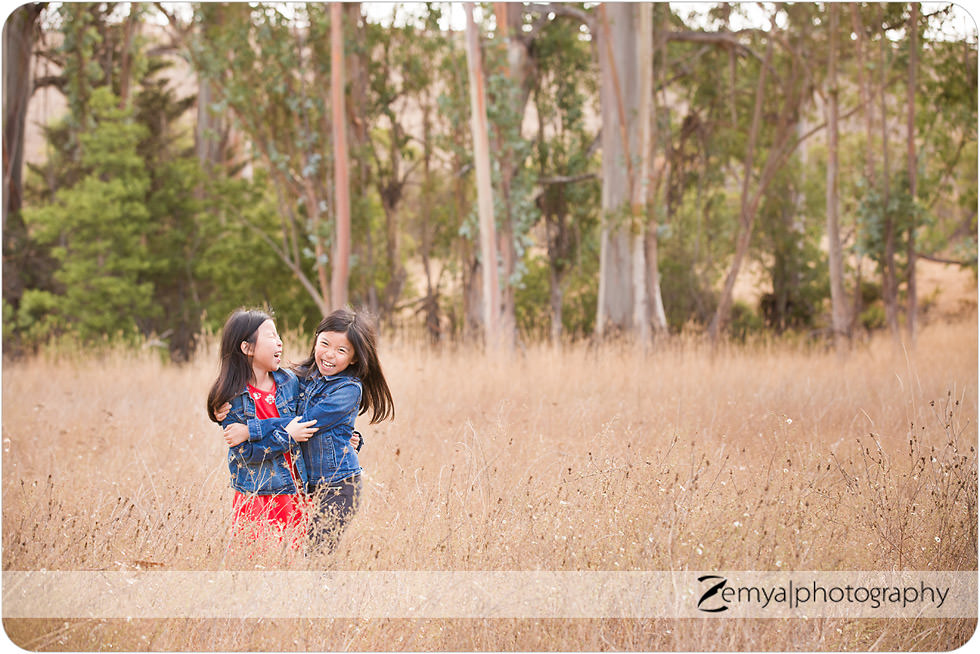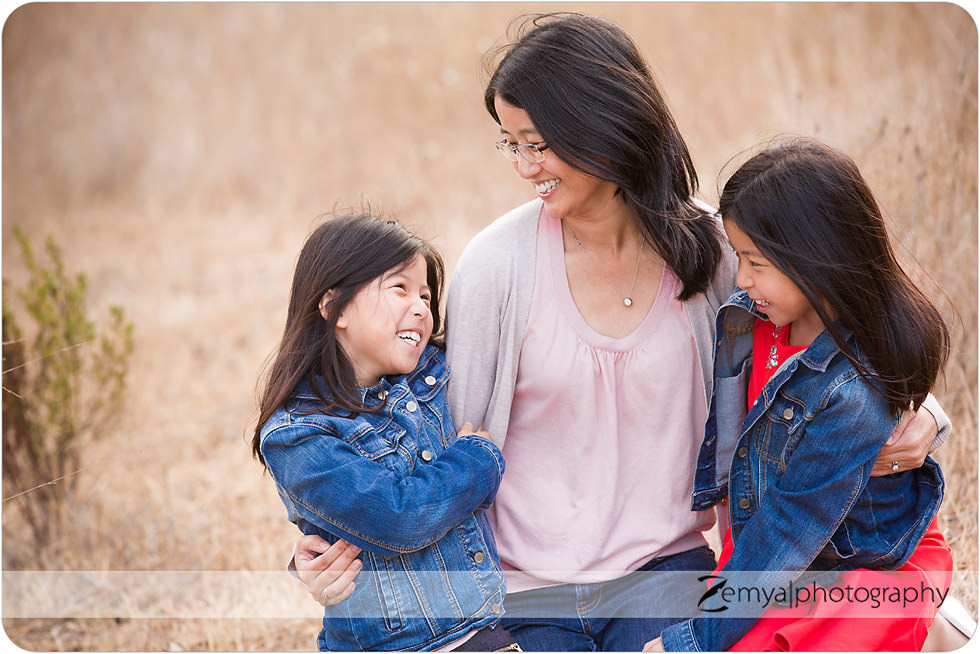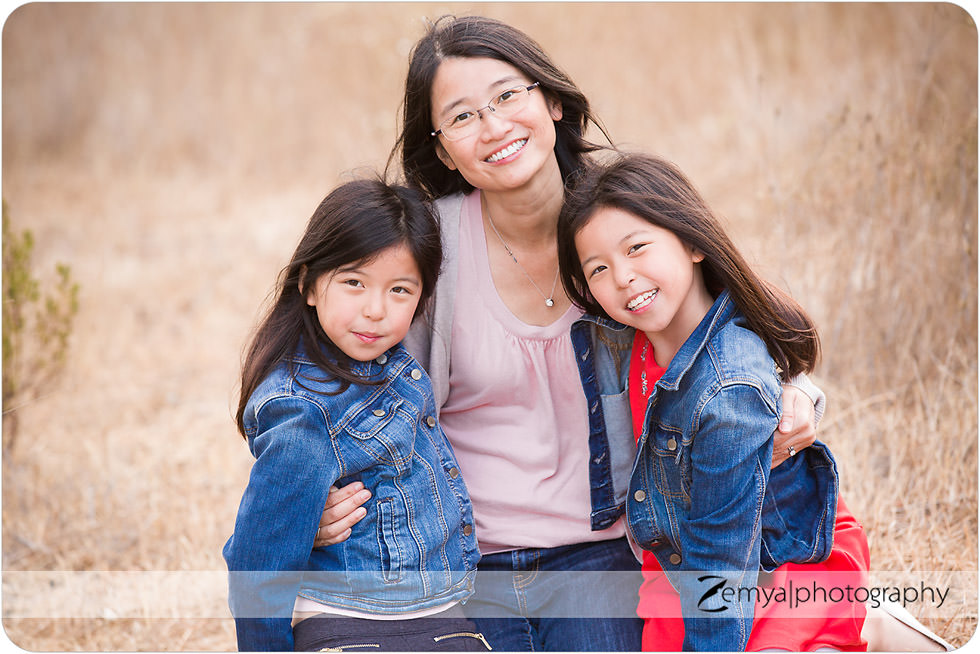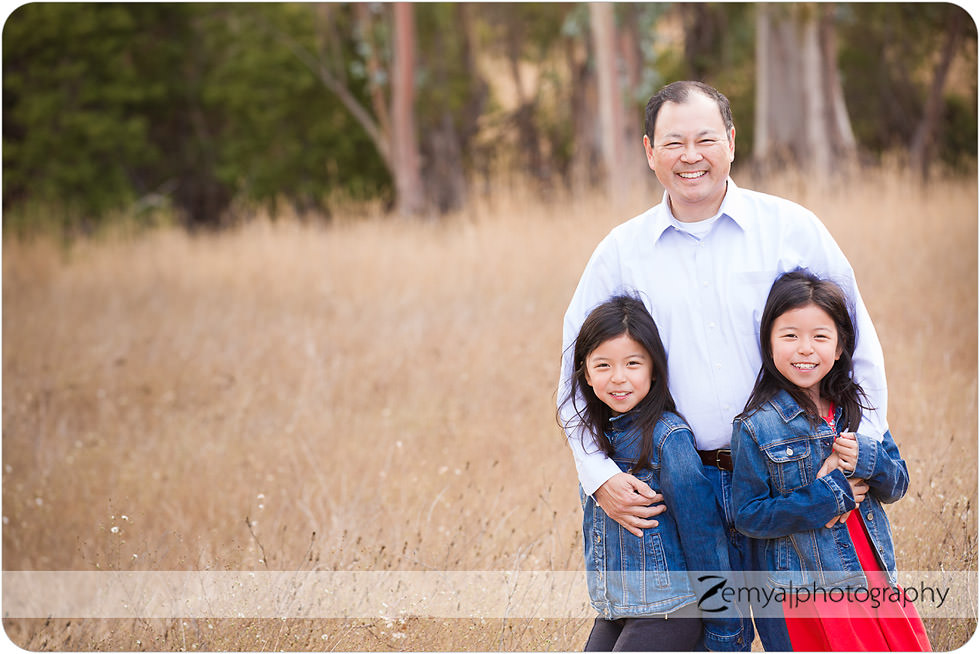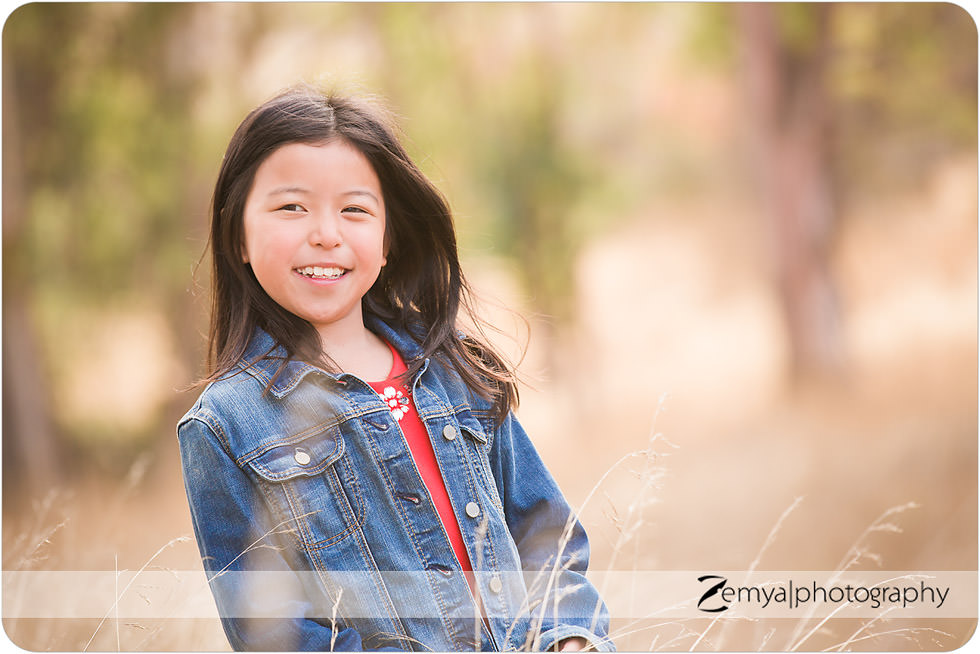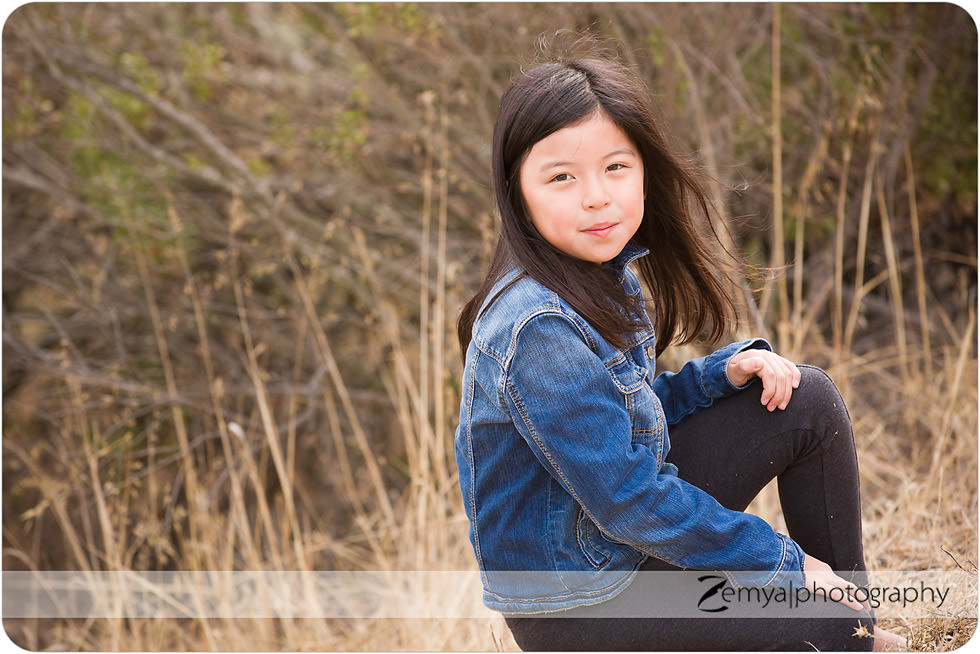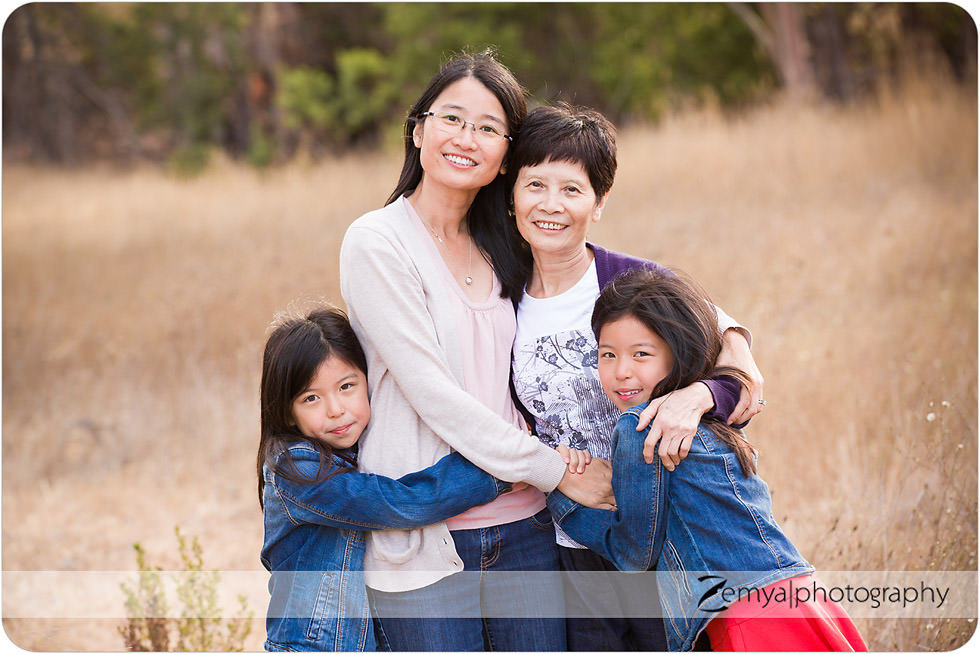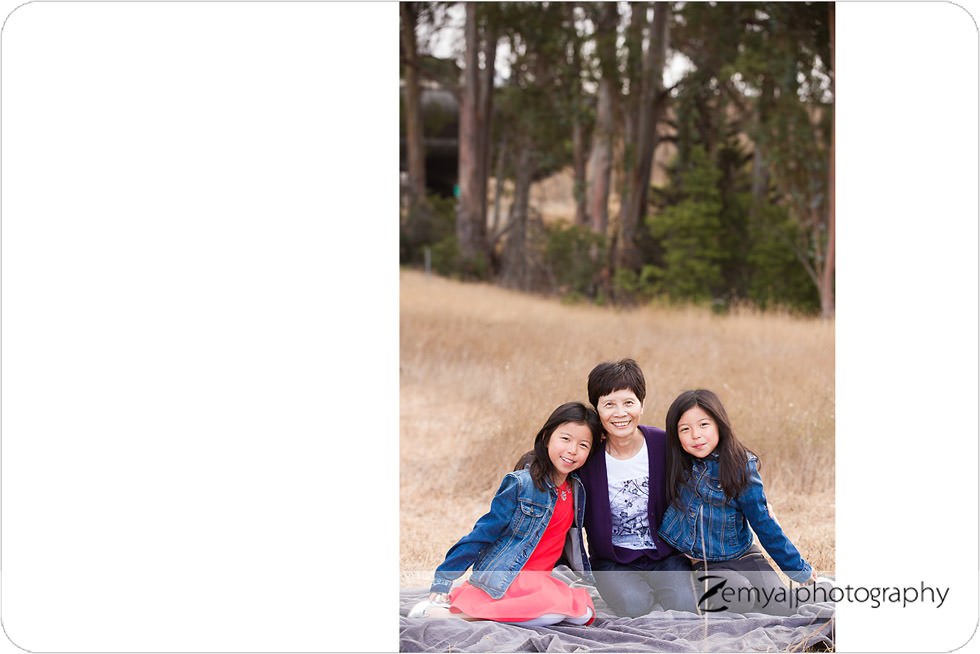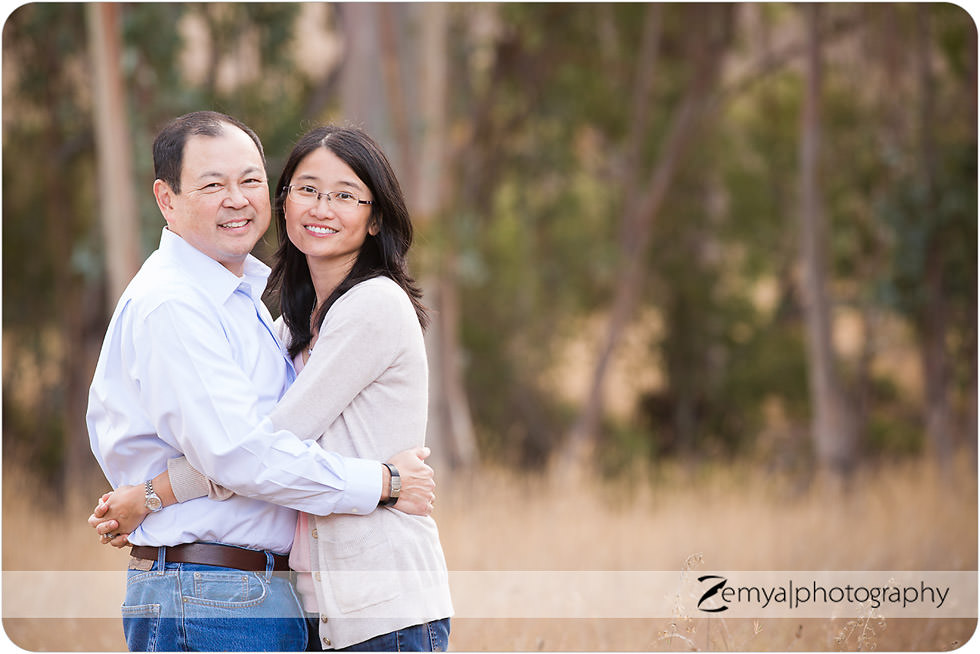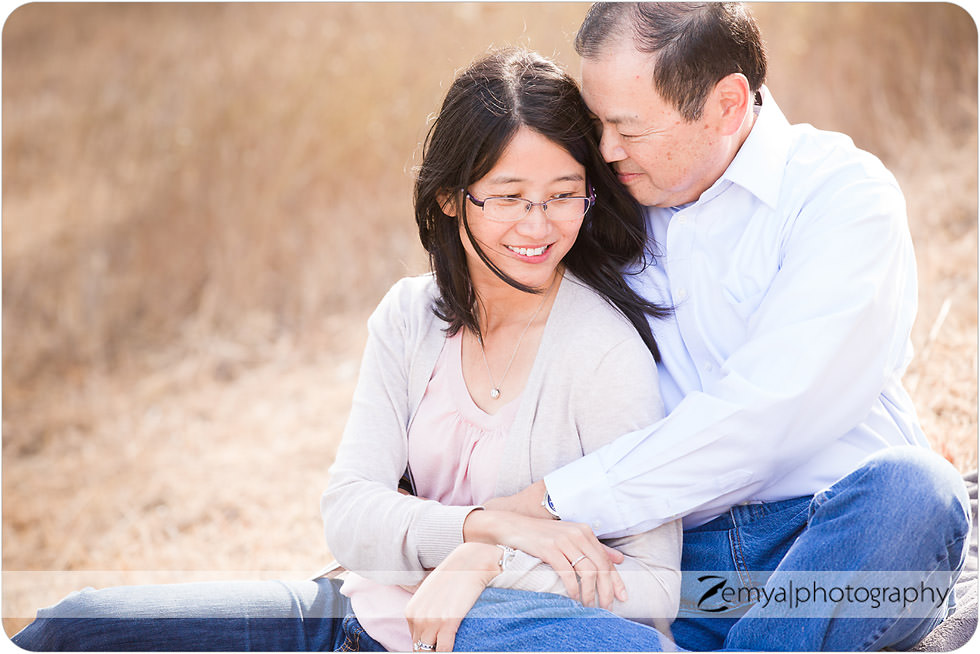 About Zemya Photography
Zemya Photography is a professional Bay Area photographer, based on the Peninsula, and specializes in couples, maternity, family, newborn, baby, and children's on-location, natural light, lifestyle portrait photography. Book your session today