Photographs are a time machine. They allow us to relive moments and reconnect with children, family and selves from years past.
In the blur of new parenthood, we lose track of just how small a newborn baby's hands were as they wrap around our finger. We forget the wrinkles in their feet. As we get excited about our toddler learning to walk, we quickly move past their bowed legs as they take their first steps. We forget just how round our belly was when we were pregnant. Photographs help bring back those memories. It is why I fell in love with photography.
My favorite images are those that capture the really small gestures: happy or sad -- the way a kid holds a pencil when they draw... the way they look at a leaf in the park... the way they pout. The portraits preserve their appearance and personality, all in one.
I want to document your family's journey, and give you the chance to relive these memories.
Welcome to Zemya Photography! Thank you for taking the time to visit my site.
April ended with a fantastic family photography session celebrating these twin boys' 1st year. I photographed their last few weeks in residence of M's maternity session; I had the privilege of being one of the first to bid them welcome to our world, and you saw their newborn session. As part of their post-natal care they were asked answer a questionnaire, including the question "How will your lifestyle change?" As a family friend, and having the opportunity to observe it, I can tell you the changes have been big. There's so much that goes on with twins (from figuring sleep out with two babies, managing child-care help and tracking milestones) but these guys have done such, SUCH an amazing job. I only get a small taste of their lives in trying to photograph all three of their kiddos in the same frame. Heck, getting two in the same frame was a big deal: the boys are crawling now (actually A is walking!), and they go fast…. aaaaaand in opposite directions. Yeah! The only way to get them together was through the use of a baby magnet: you know… Cheerios! Even then, though, it wasn't easy. This past session took place on the campus of Foothill College. I'm still continuing to explore all the amazing scenery it has to offer. A year ago I walked around this campus, and discovered a hidden little nook with a bamboo garden in the middle. I've been so eager to give it a try. For better or worse, it was set to rain the morning we planned to meet. I recommended Foothill, because I thought cement stood a better chance of drying up by the afternoon than grass in a park. Plus it offered a bit of rain cover in case the rain extended into our time. In this drought we're having I can't do the "no rain dance" in good conscience, so I'll work with and around any water coming from our skies. Come the afternoon, the weather was gorgeous, the location was perfect, and I couldn't have asked for better styling from these guys. As a special treat, what I thought was a small bamboo patch, turned out to be an intro the a whole bamboo garden on the campus grounds. To say I was giddy is an understatement! Though we spent the majority of our session on the flat, paved areas, to[…]See more from "Los Altos Family Photography: How did their lifestyle change?"
The Bay Trail starting up around Coyote Point in San Mateo, and extending down through Redwood Shores is one of my favorite places for a week-end walk. Last year, if you were walking those paths on a week-end morning, chances are, you walked by me. I love it for it's serenity: being by the water is so soothing for me; and for it's interest: there are just SO many cool things to see along this path. I usually park close to the Gilhead Sciences building on these walks. It was how I got to know it, and quite frankly "lust" after it. I've admired this building every time I'd start a walk there, and I've been itching to photograph a family in it's courtyard. I love the modern architecture, it's rolling hills, and just the cool landscaping. Circling around the structure presents such a diversity of scenes. I just had to find the right family, and the right family came! I'm so thrilled to be photographing, N, A and their boys for a 3rd year in a row! Little R is a year old now, and this meeting was a way to celebrate that. We met right after the clocks moved forward, and while I was excited about how the light would play into our plan, R wasn't quite feeling the early wake-up. Poor kid fell asleep as soon as we were done. He wanted his nap in the worst way, and the sleep faerie wasn't doing me any favors. He's still a cutie though, and we got a smile out of him before we left. Big brother N had all the energy in the world, though, and we had a bunch of fun smelling flowers, playing airplane while my camera shutter clicked away. It was a great morning, and I am one happy family photographer. Meanwhile, I have some new hikes planned over the coming weeks. I wonder what new spots I'll find then?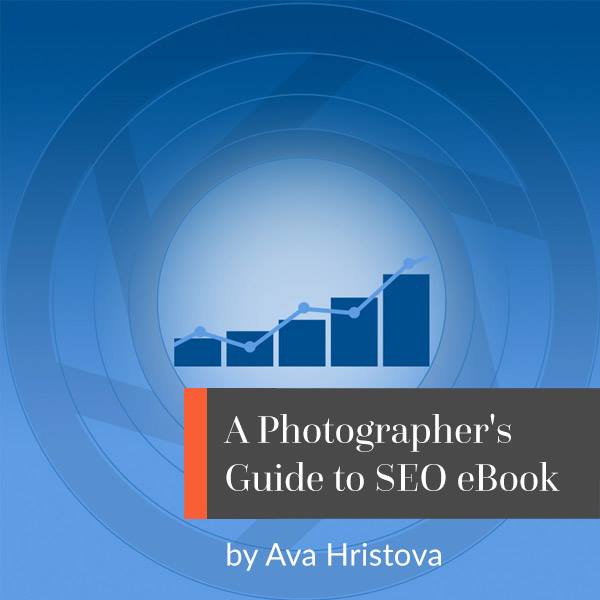 [see more]
Over the past few years I've been doing a lot of reading and research on SEO (search engine optimization). As a professional photographer and service provider, I welcome new clients. The families I have worked with, thus far, have come to me through referrals, through Yelp, and some come because they find me online. Being found in online searches is simply a necessity for businesses. However, as I and many other discovered it is not as easy as creating a website and setting it free in the world. So I've been reading, and experimenting. For awhile now I've also been part of a number of photographer groups. While we provide the same service, I've found the photographer community to be far more collaborative than competitive. We lift each other up through shared knowledge and help. I've seen requests ranging from "hey how do I respond to a client in this situation", to "Please critique this image", to "My second shooter fell ill, I have a wedding this week-end and need help". It's incredible! It was with that collaborative spirit, that I sat down last summer to write a blog post on how photographers can improve their SEO. "SEO for photographers", I thought. I sat down and started writing. And writing. And writing. I realized: hey this was going to have to be a multi-part blog series. There were just so many seo tips for photographers to share. So much people need to know about and do. And then I realized…. this needed to go beyond a series of blog posts. It needed to become a book! I approached ClickinMoms to see if there would be an interest in this content, along with a few photographer friends for their thoughts. Now, six months later I am super, SUPER excited to announce that my book, "A Photographer's Guide To SEO: Get More Client Exposure Through Better Search Result Positioning", is launched. It is live, exclusively at the ClickinMoms store. Go check it out! What you'll receive is an electronic book, which will download in PDF format. It's super convenient to put it on your phone, pad, read on your computer or print out if you wish — any format that works best for you; wherever you are. I worked really hard to make this book work for individuals that are just getting started with SEO, as well as those that have been[…]See more from "SEO for photographers: "A Photographer's Guide To SEO" book"
This past fall, when I last photographed E and Q, E was just getting the hang of sitting up on her own. We propped her back as best we could, and Mom stood by, just off the side of my frame, ready to catch a wobbling baby. She's moving so fast now, crawling up a storm and taking her first supported steps. We met for this portrait session at the end of January, so I wouldn't be surprised if she's walking all on her own now too. I find it wonderful to see how a family portrait changes over time as more and more little feet get added to the frame. I'm pretty sure I have a photo of big brother Q walking in between his Mama and Dad at this age. Now as his little sister does the same, where in the past we had the serenity of landscaping in the background, I see the silhouettes of the other little people in the family. I love seeing that! Each new person adds a wonderful, hectic, unpredictability which makes these family portraits so much more special and vibrant. Each family brings their own unique dynamic to our session, which coupled with time makes each time we meet different. It's pretty awesome! College of San Mateo was our backdrop for this last meeting. It gave us a great space for E to crawl around and Q to hide in the tall grasses with me. Plus benches! Who'd thunk that flat, stone benches would be that much fun to run around on. Well… other than toddlers : ) As a child photographer it's amusing for me to see kids embrace the most common of objects and make them their own. Really — this job is a wonder! In a few months I get to meet these guys again. I can't wait to see what they'll be like and up to then.
Little E has been one very awaited little man. He took his sweet time to make his appearance, to a point I was proposing rescheduling his newborn photography photo shoot. I usually schedule my newborn sessions at least a few weeks past a due date, but he had us going all the way to the wire. S had gotten to a point where her identity had become "the pregnant lady". Eh — worthy title for the mama of such a cute nugget. And he really IS adorable. S, M and (now) E live in Portola Valley. For those of you not quite familiar with the Bay Area — it neighbors Palo Alto on the Peninsula. I've never ventured on that side of 280 (except for the one time I got lost!), and my jaw I'm pretty sure was agape all the way to their front door. It's seriously a slice of heaven. I drove by beautiful roads, with rustic fences, amazing landscaping: from the well manicured to the forgotten tall grasses and early flowers. It's a photographer's dream, and I imagined myself trespassing on SO many properties ;p I'm really going to invest some time in finding some public spaces out here because it was seriously beautiful. Oh — and there was the lady I drove past who was taking her horse on a morning ride. S, if you lived closer, I'd volunteer to bring you groceries just so I can drive through your neighborhood, more often! As I said: heaven! When I arrived E was napping happily in his swing. As much as I hate to bother a newborn baby during his slumber, I had to grab some photos of E in his amazing nursery. It's beautiful, and cozy, and perfect! And those Darth Vader throw pillows really show you the sense of style and humor he'll grow around. E joins a home already occupied by two four-legged siblings. Jub-jub and Maggie were very eager to join us for pictures. Usually cats are so indifferent to me that I struggle to get them involved. Not so that day: the two were eager to make their household presence known and documented. Actually while I was trying to get some solo portaits of little E, Jub-jub planted himself square behind his younger brother and refused to move. He NEEDED to be in the photos. It's all good: typically I deal with[…]See more from "Bay Area Newborn Photography: A new life"