I am incredibly, incredibly excited to announce today that I'm one of 35 photographers nominated for 2015 Bay Area Best Children's Photographer. This list is compiled by SF Bay Area City Voter. It is your input and your votes that have brought me here, and it means a lot. Thank you!
If you would like to vote for me, I would really appreciate it. Follow this link: http://sf.cityvoter.com/zemya-photography/biz/693223, and cast your vote. If you're not already a member of Cityvoter you will need to create an account, but registering is remarkably easy, and you can sign up using your Facebook, Google, Twitter or Yahoo! account. It takes a click.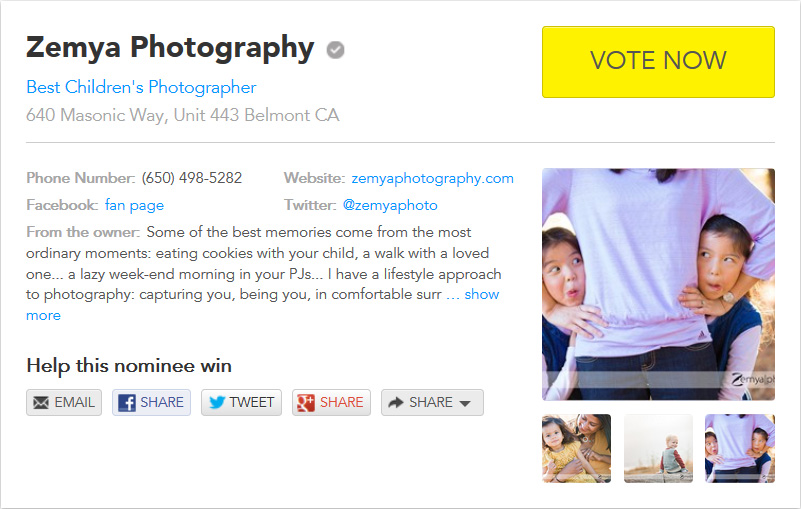 Thank you for your support, your faith in me, and your appreciation. Regardless of where I place in the end, I KNOW I have the best clients who think I'm the best.
About Zemya Photography
Zemya Photography is a professional Bay Area photographer, based on the Peninsula, and specializes in couples, maternity, family, newborn, baby, and children's on-location, natural light, lifestyle portrait photography. Book your session today