I only began photographing J and J 3 years ago. We started off with J saying they feel like "Chandlers" when it came to being photographed. To this I say "no way!", because their smiles are perfect and the time we spend together is always full of jokes and laughter.
In the past their doggie, Chloe, had joined us for family portraits. Alas the newness of a beach and the long drive for them meant Chloe got to sit this year out. Chloe is more scared of squirrels than they are of her, so her anxiety was not something we wanted for anyone involved. She got to nap at home while Mom and Dad cuddled on the beach with me.
One of the advantages I have of photographing adults is that I can take "holiday card" photos throughout the year. I don't have to worry about my grown-up subjects changing too much in between. Well, J is maybe an exception — I believe her hair has changed no less than three times since this photo session.
We did this family portrait shoot back in August. That August day was colder than any day in recent weeks. I posted a photo of myself on Facebook showing how I dress for a summer beach session in Half Moon Bay: yep, there was a sweater, a fleece jacket and hat involved. I'm amused that doing this shoot in the summer gave us more autumn-appropriate weather/photographs than if I was to do those today.
Thanx for another great year, J & J! I'm looking forward to many more!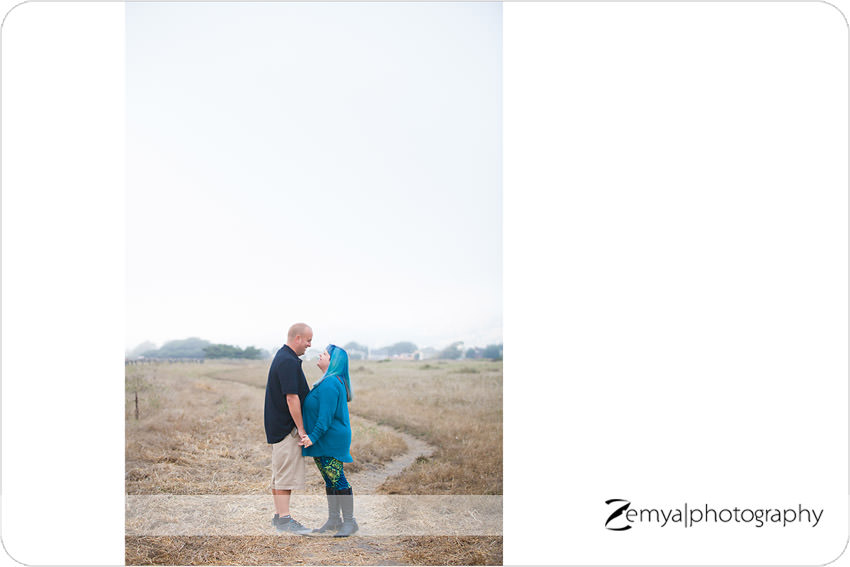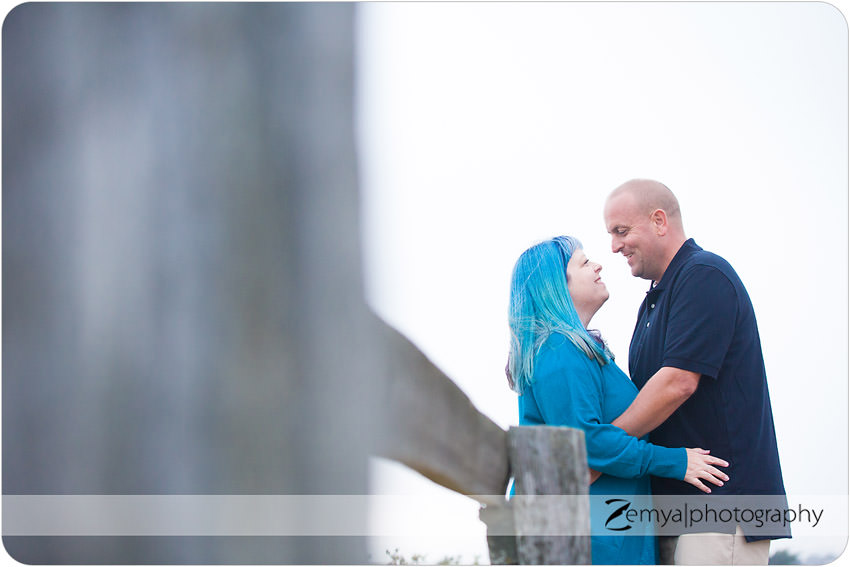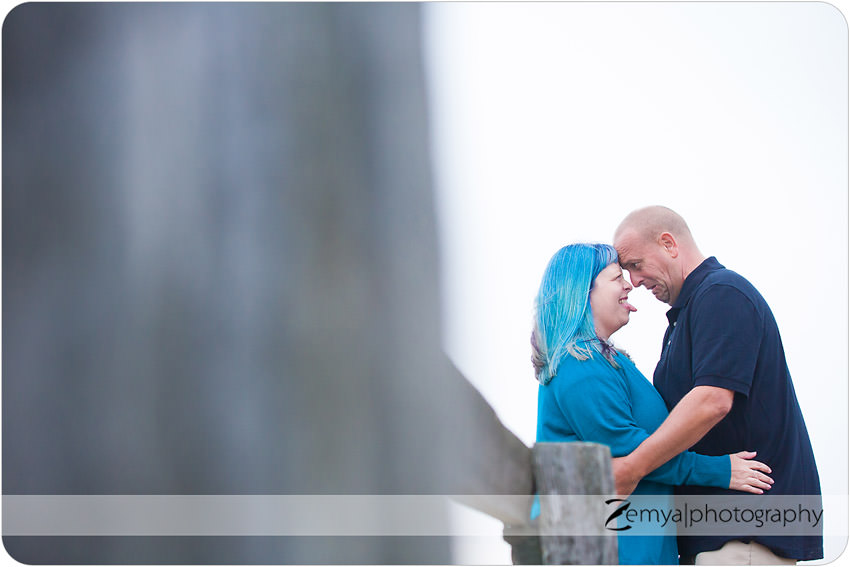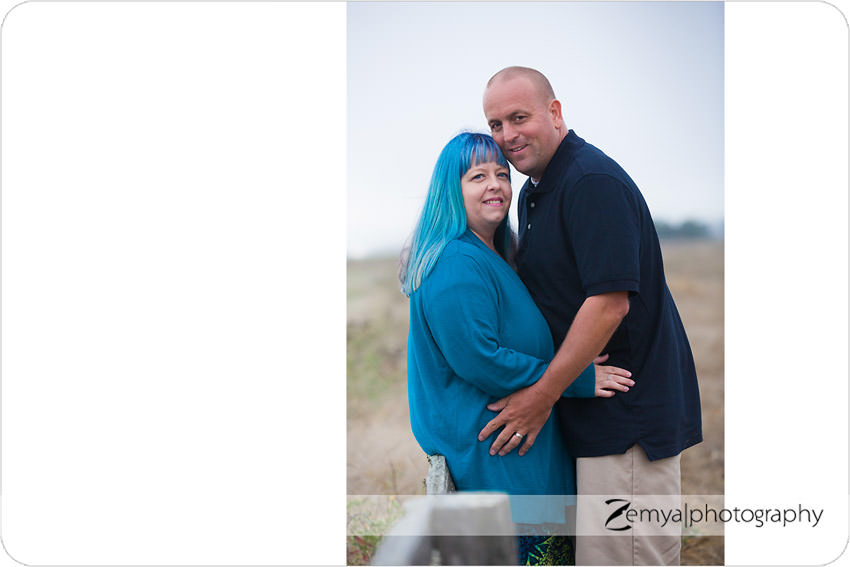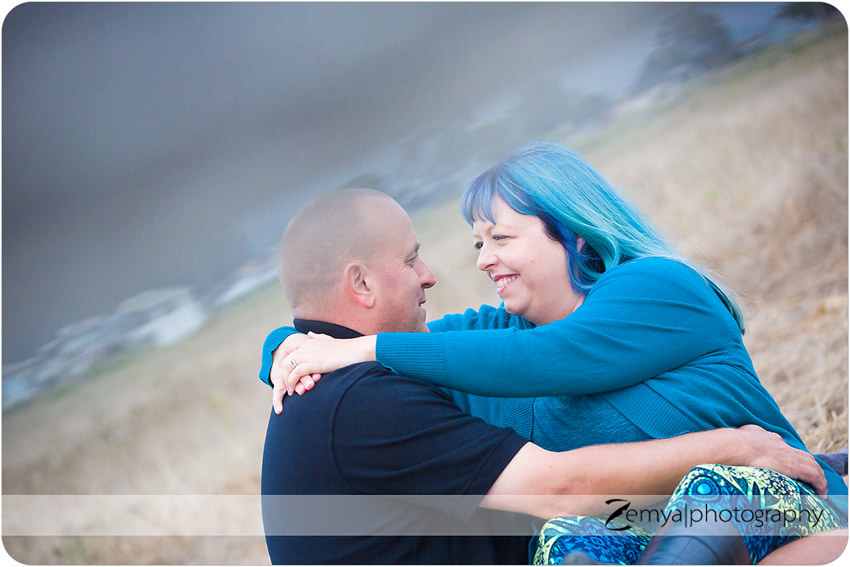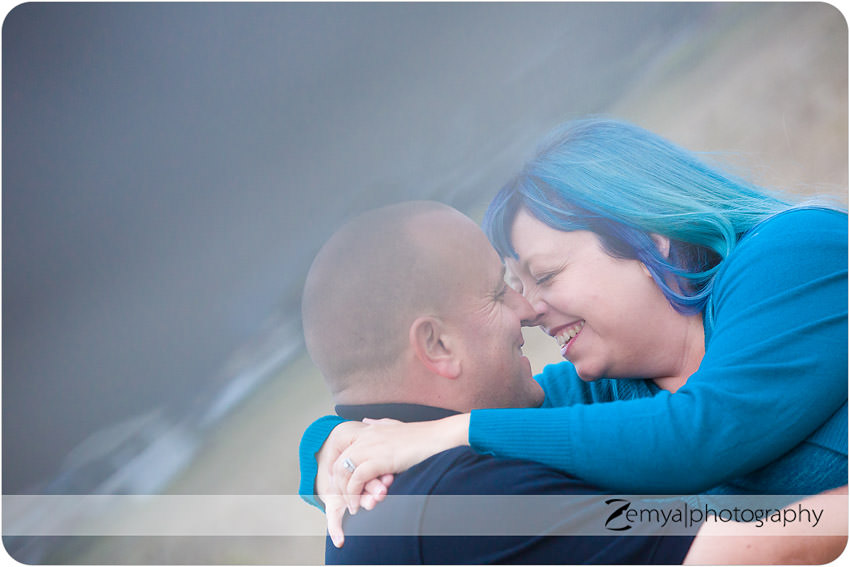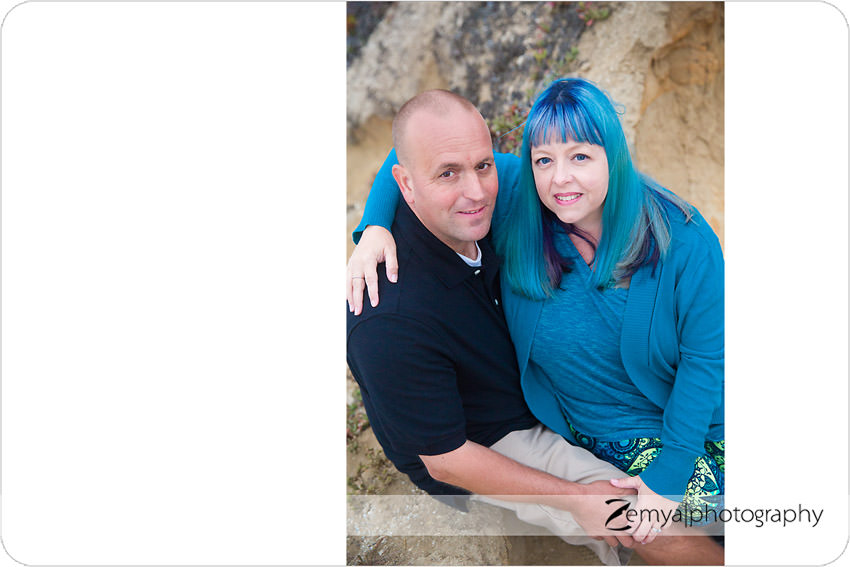 About Zemya Photography
Zemya Photography is a professional Bay Area photographer, based on the Peninsula, and specializes in couples, maternity, family, newborn, baby, and children's on-location, natural light, lifestyle portrait photography. Book your session today