I dare you! I dare you to look into A`s eyes and smile (or pout) and deny her anything she asks you. I think only her parents are immune to her charms, and even then I'm not quite so sure.
A has embraced the requirements of being 3 to the fullest: she is a ball of energy, fun and sass.
Being a photographer for this age group is interesting: it's about turning our session into a game, asking for participation, being respectful when the little one in front of you says "No!", and a whole lot of going with the flow (although that last bit is pretty much the case with any child shoot).
A certainly knows what she wants (the whole bag of cereal, thank you very much; not just an O) and what she will compromise on. As a parent, I assure you, this can be maddening…. but also, really stinkin' cool. In my mind's eye, I can certainly imagine A as a bright, confident, self-reliant young woman. T and P are great role models in this regard. I can't wait to see who she'll become.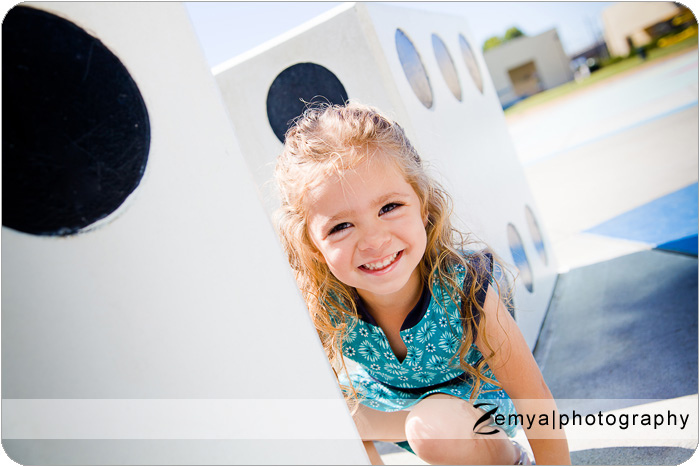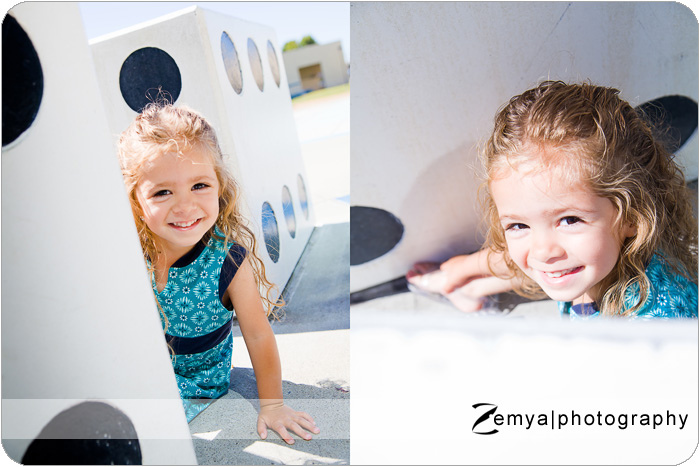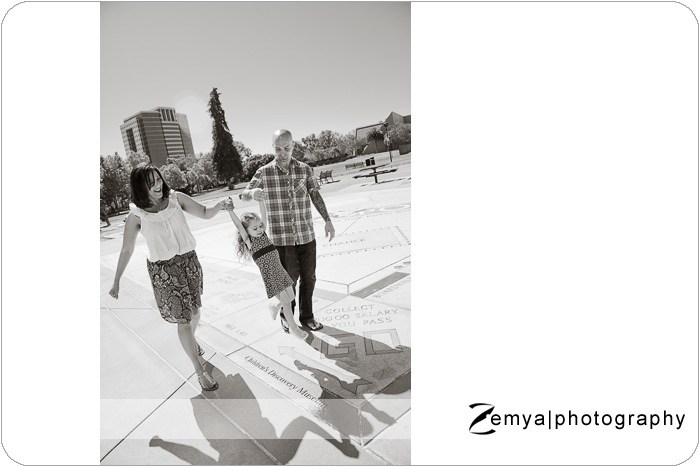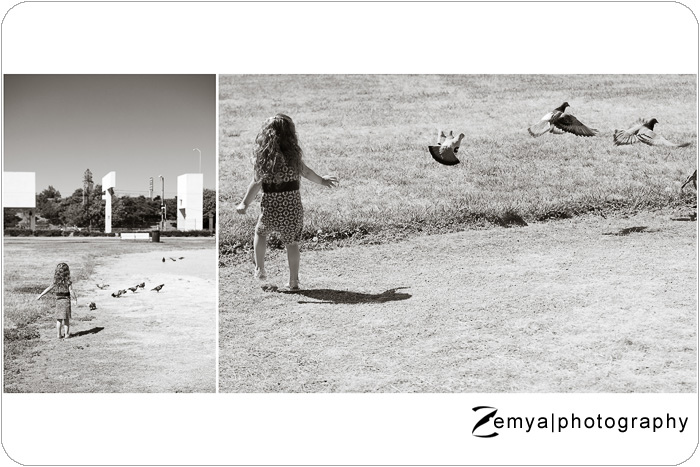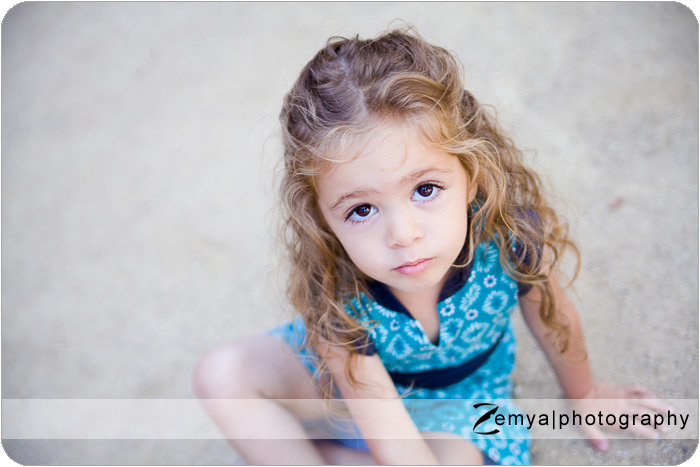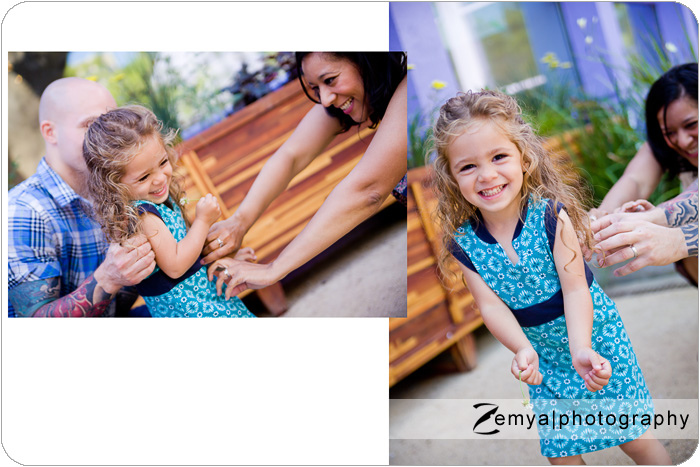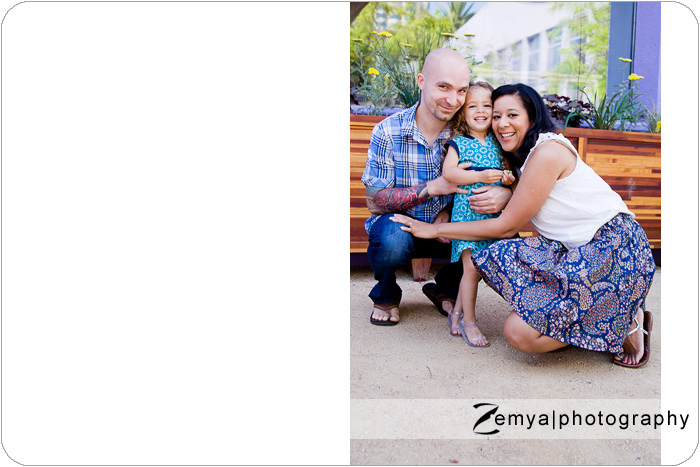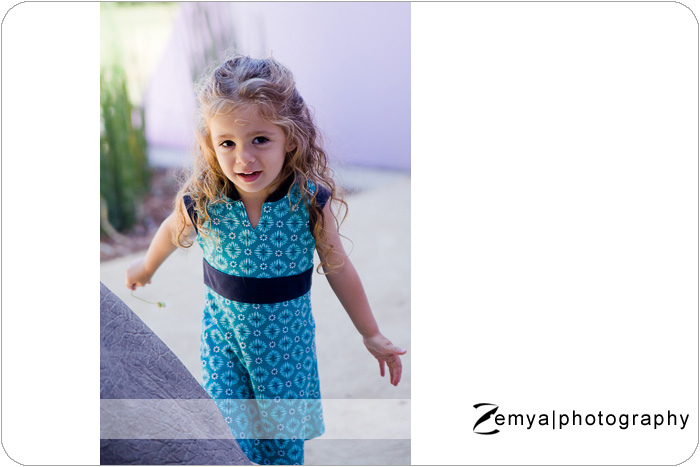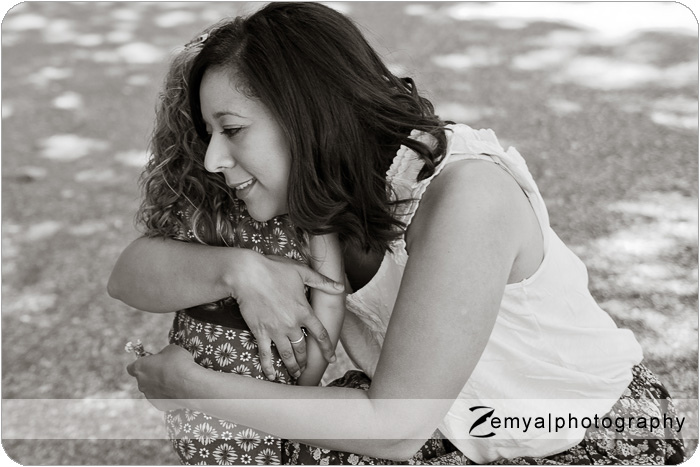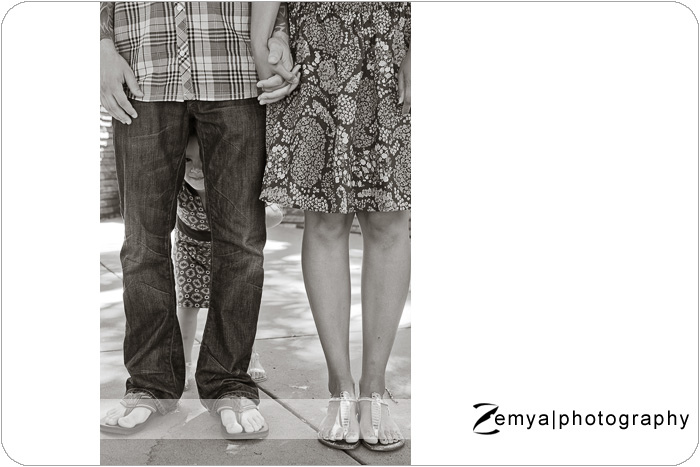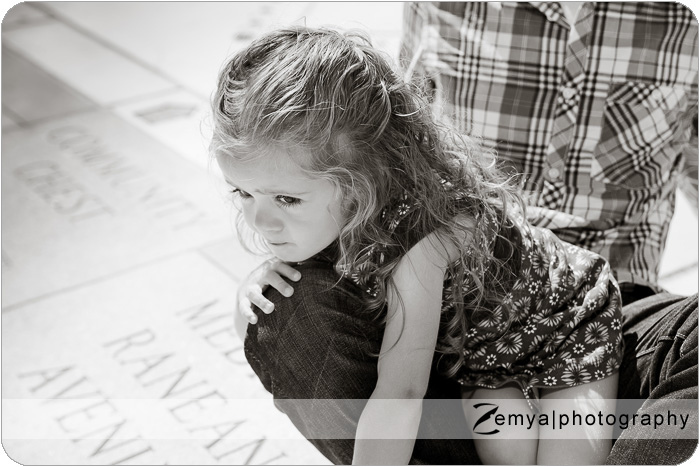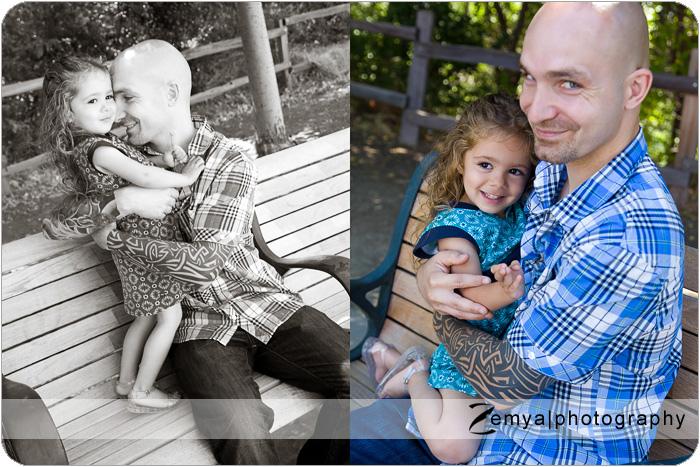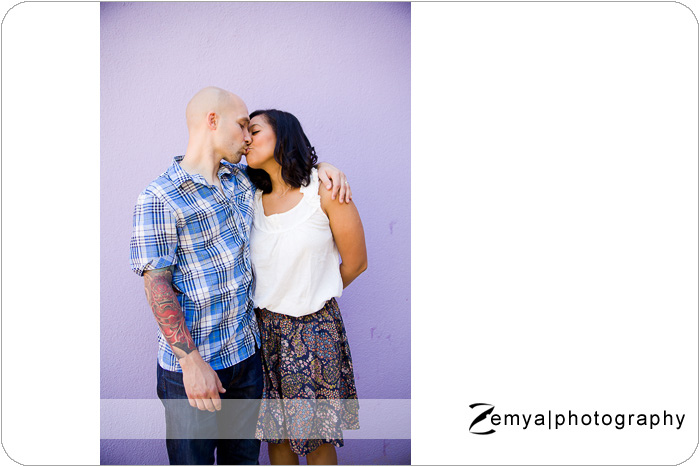 Zemya Photography
is a natural light photographer, based on the Bay Area Peninsula, and specializes in couples, maternity, family, newborn, baby, and children's on-location lifestyle portrait photography.
About Zemya Photography
Zemya Photography is a professional Bay Area photographer, based on the Peninsula, and specializes in couples, maternity, family, newborn, baby, and children's on-location, natural light, lifestyle portrait photography. Book your session today