The Bay Area is such a remarkable place. It is so incredibly versatile, and so incredibly beautiful. On my hikes around the Peninsula, I discover so many spots that would be great for photography sessions. But, the fact that they are, sometimes, a good mile from a parking spot makes me realize they're not always practical for family pictures. Especially for families with younger kids. This is why I was so excited when D asked that we meet at the reservoir at Sawyer Camp Trail.
The location for our photo-shoot
D and S love Sawyer Camp Trail. They take little A on walks there, and it has a meaning to them. It's always a win in my book when a family requests a spot because they tie it to moments in their lives. These guys are moving to the East Coast soon, so it was even more special to me to do their family portraits in a place they have.
I'll be honest — I've biked and walked Sawyer Camp Trail, but always started on the San Mateo side, and never reached the Millbrae end. So the reservoir was a spot I hadn't seen before, so I was nervous. It was a good mile in from the start of the trail, too. I got out of my car, loaded up our little family wagon and set off. Hey — I get to do a session AND get my fitbit steps in. I call that a double score.
The walk to the reservoir was easy — all down hill. The walk back up? Not so much when you're dragging quite a bit of gear poundage. I was very grateful for the church volunteers who had setup 3/4 up the way to provide free water to hikers. Thank you!
Onto their family pictures
The last time I met with D and S, A was just a few months old. We did a session at their home just before the holidays. A is such an adorable toddler now. Everyone came dawning their favorite hoodie sweatshirt, because they have a lot of fun playing with them.
Be good to them, DC! CA will surely miss them!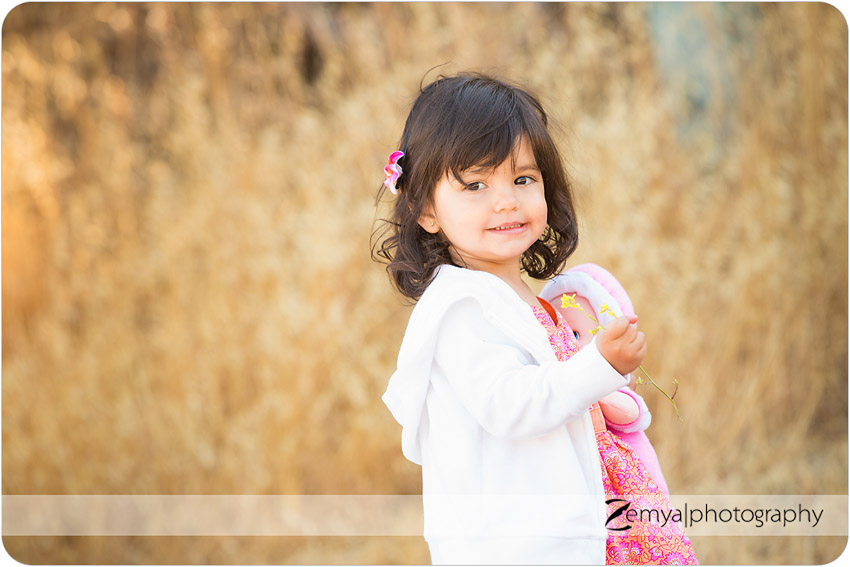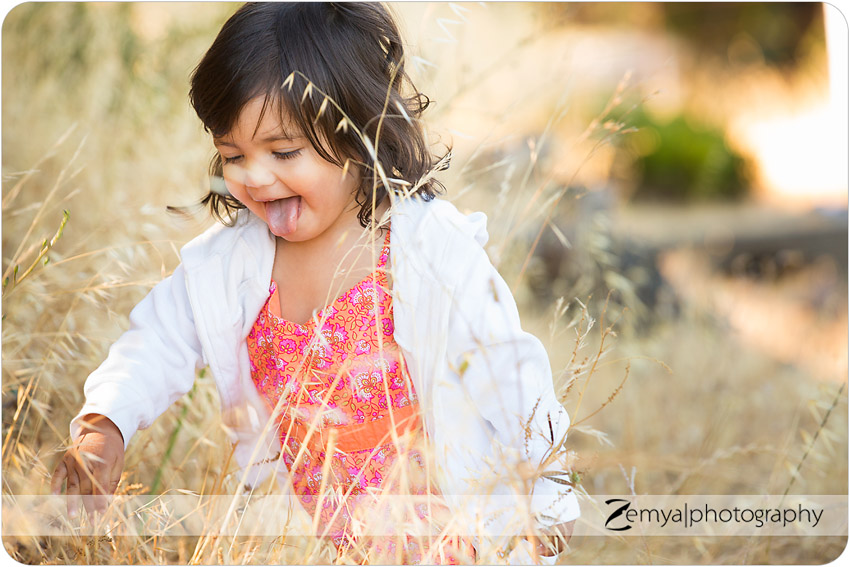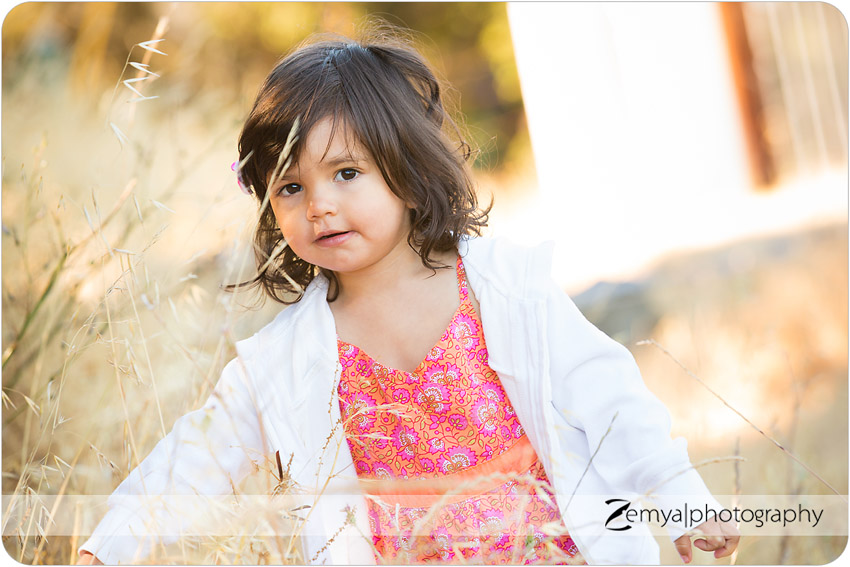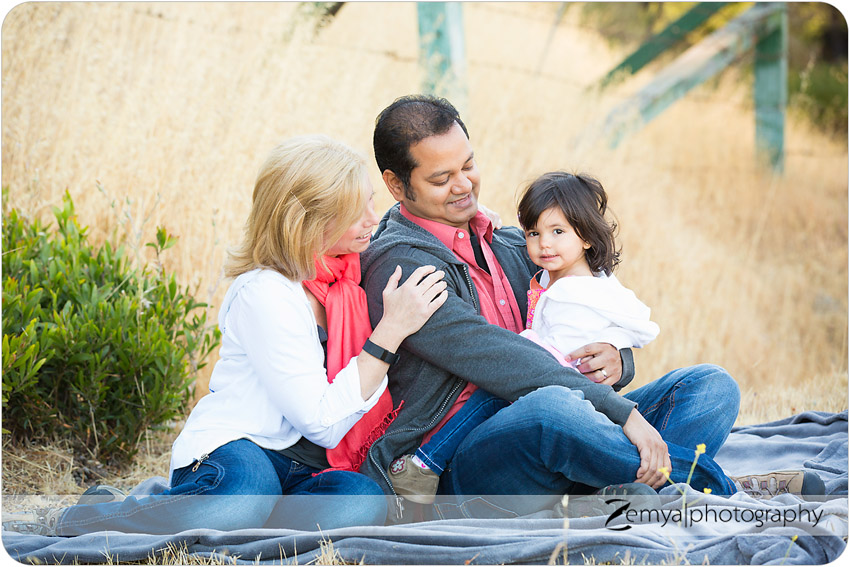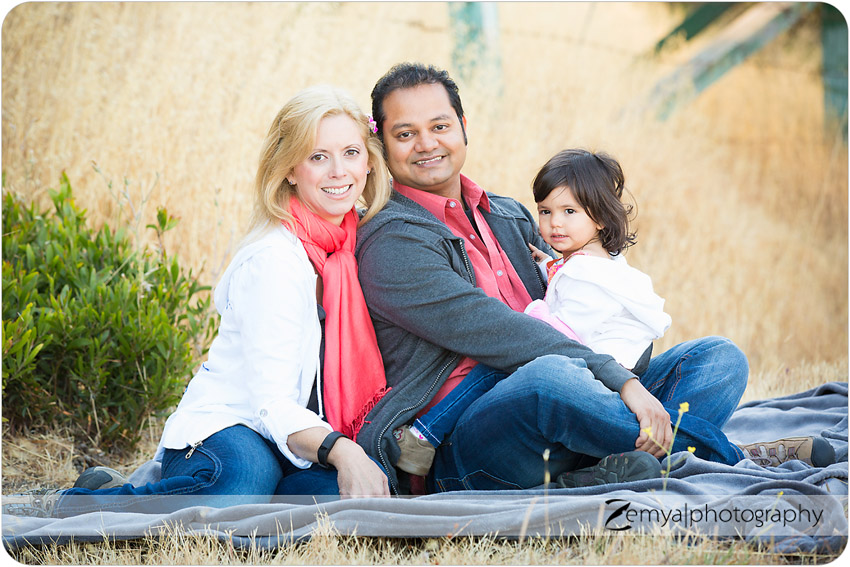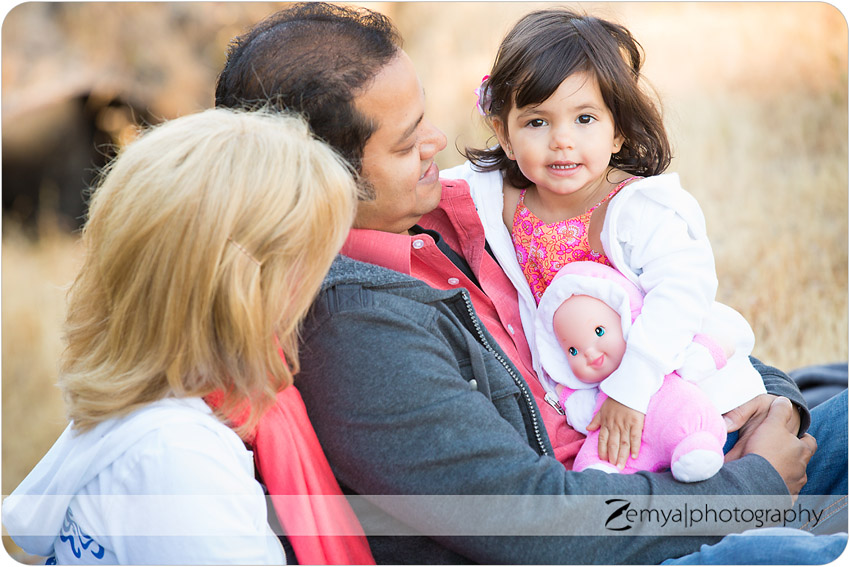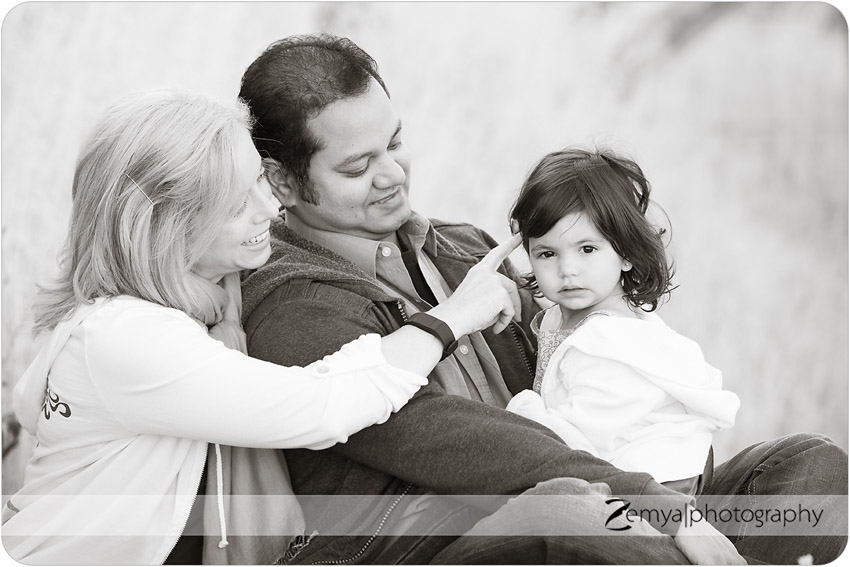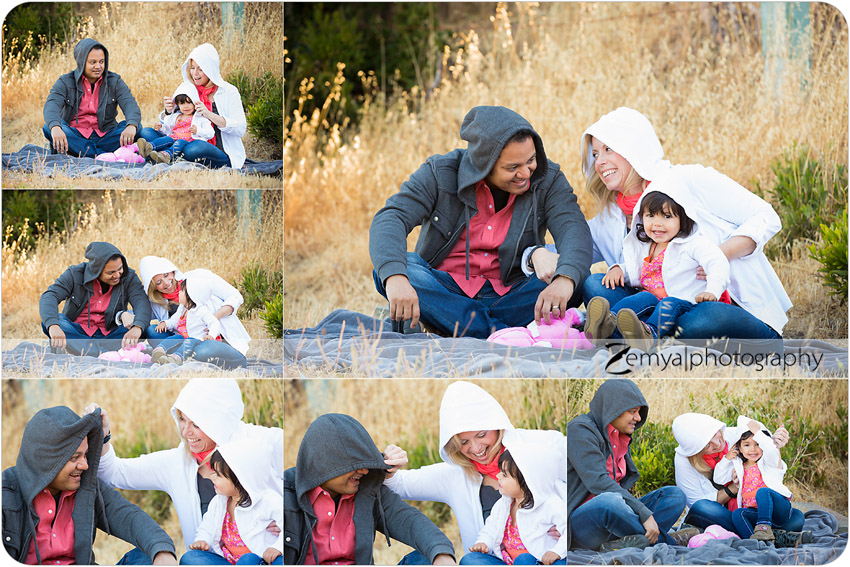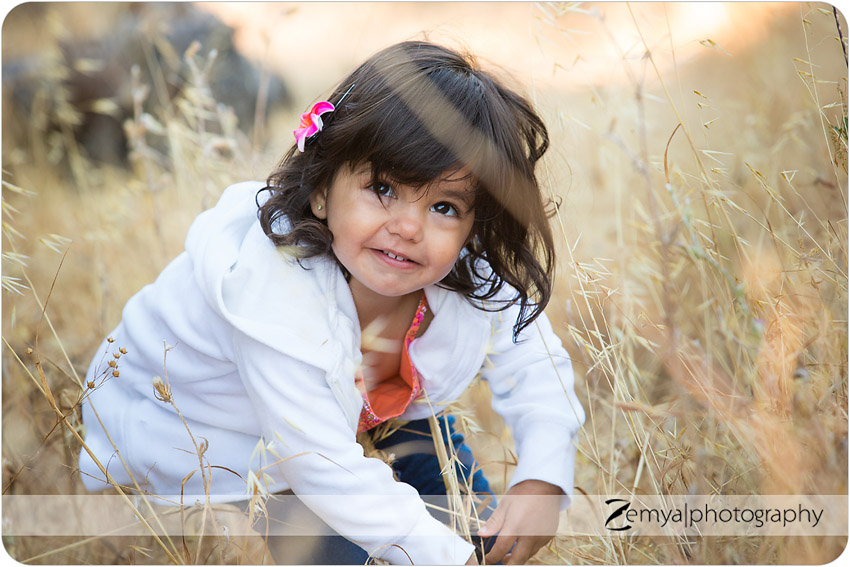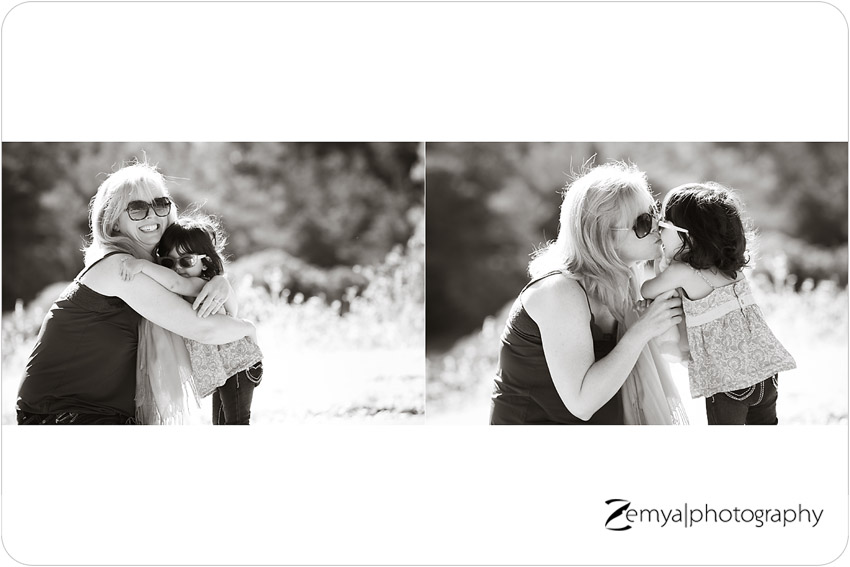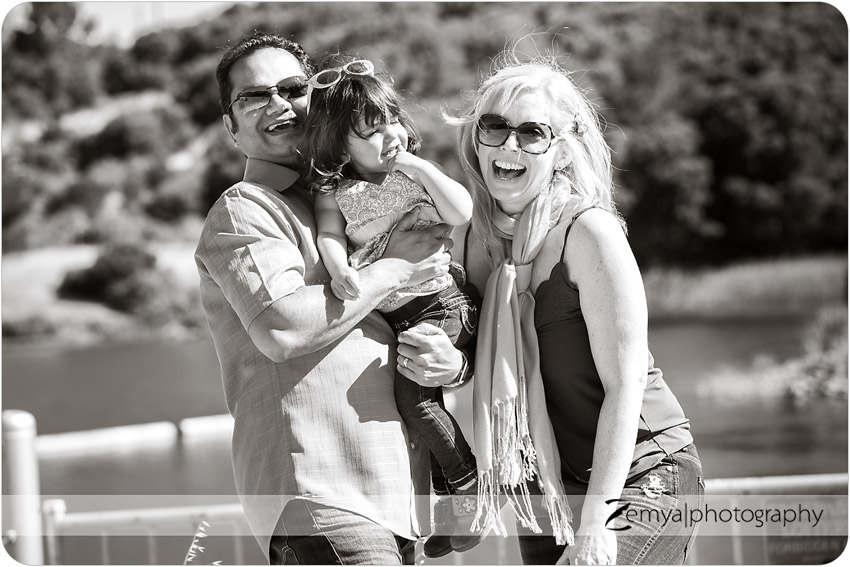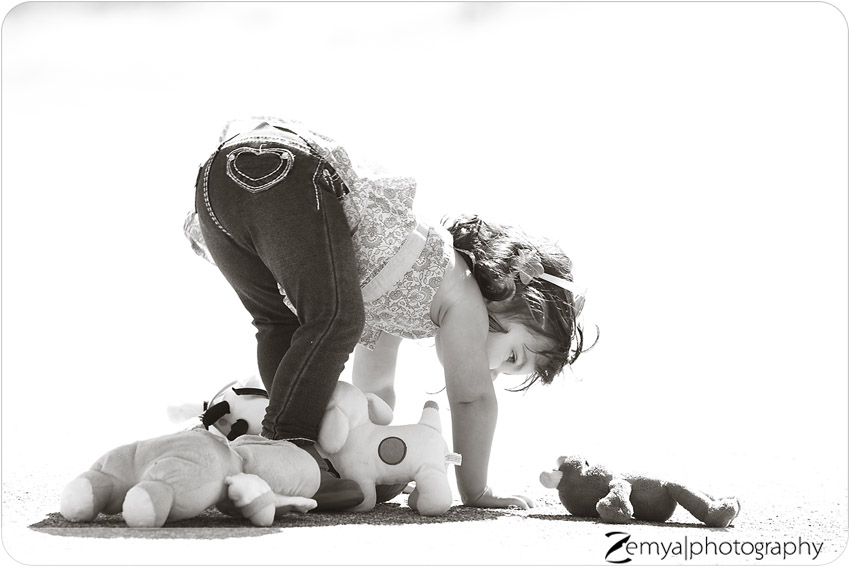 About Zemya Photography
Zemya Photography is a professional Bay Area photographer, based on the Peninsula, and specializes in couples, maternity, family, newborn, baby, and children's on-location, natural light, lifestyle portrait photography. Book your session today