I love fulfilling photo gifts! G and D bought D's mom a gift certificate for a family portrait session with me for Christmas. Grandma loved the photos of the kids from the previous fall and was pretty excited to take her own turn. The only trick was aligning the time, because Grandma L lives all the way in beautiful Santa Barbara! As D and G each had business trips to go to last month, Grandma L came up to help with the boys and it was perfect!
With the sun setting later in the day, as summer approaches, we met on a Monday evening, after dinner. It was a quick shoot, super close to home. I was actually worried about the wind since with the summer months the winds pick up a ton, but L must have had some excellent family photo shoot karma, because everything died down just in time for our session. It was a lovely evening, and I got to revisit a favorite San Carlos spot in a season where the grass is still green.
We had a bunch of fun! I don't often expect adults to get really into the silly action, but L didn't miss a beat! The smiles you see on their faces were frozen on mine as I was editing through their photos: I love reliving these moments! I love even more that L has these photos that are just herd of her grand-kids and her.
I seriously need to do this for my parents… This might come as a surprise, but my parents are probably the most robbed of photos with their grandkids: consider it one of those 'shoemakers children' kind of situations. I need to remedy this next time they are up for a visit. How about you? When's the last time your parents got photos with their grandkids? Not sure? Give me a holler 🙂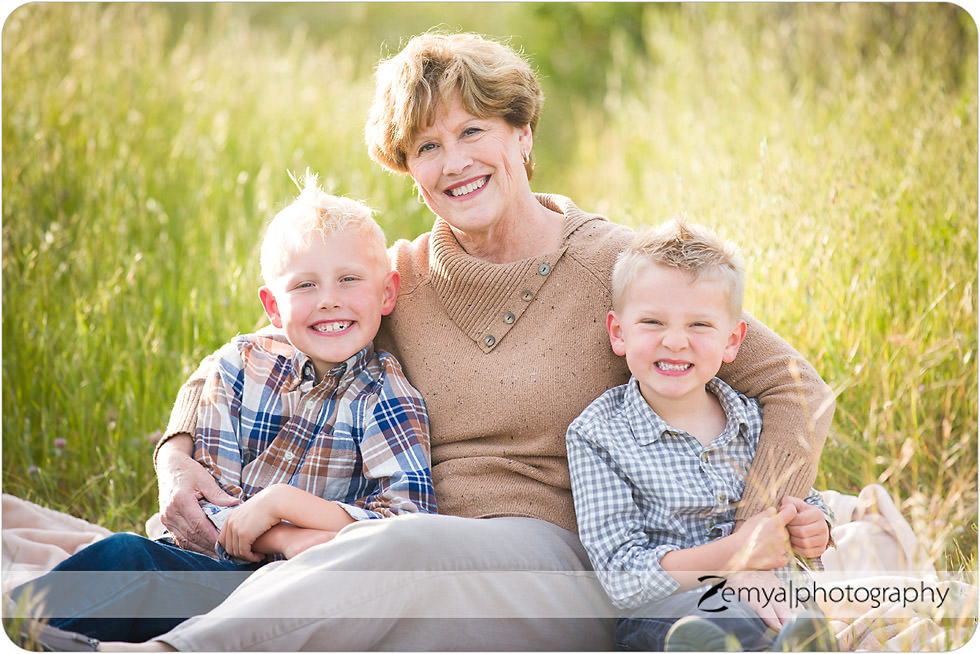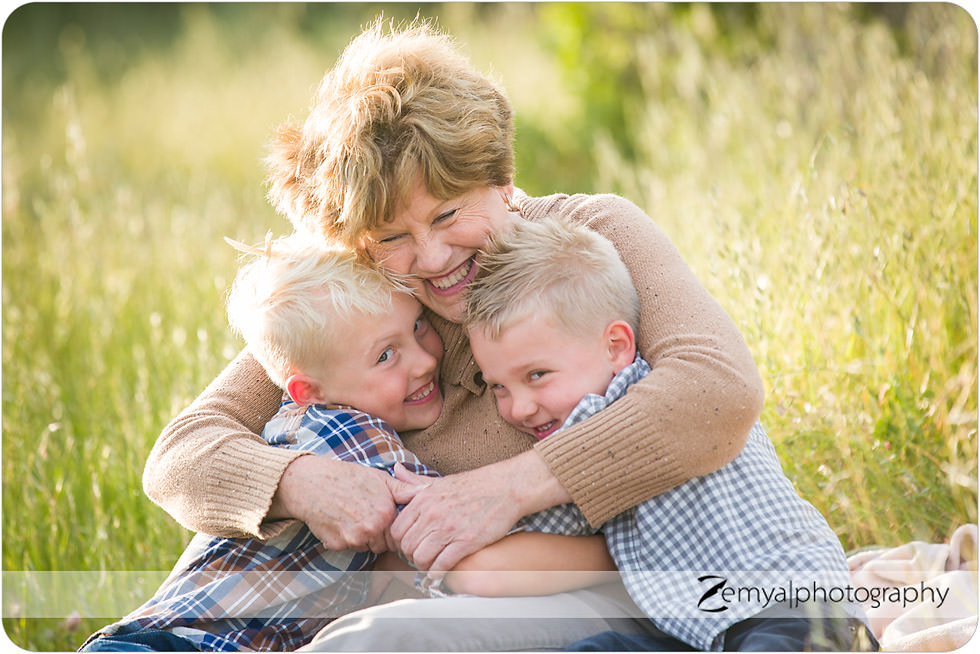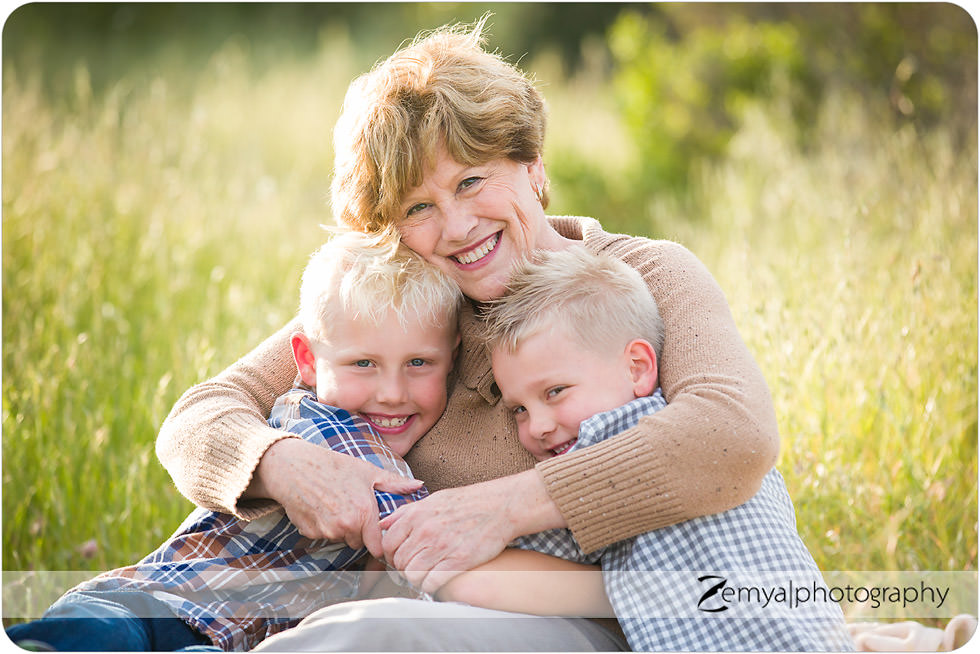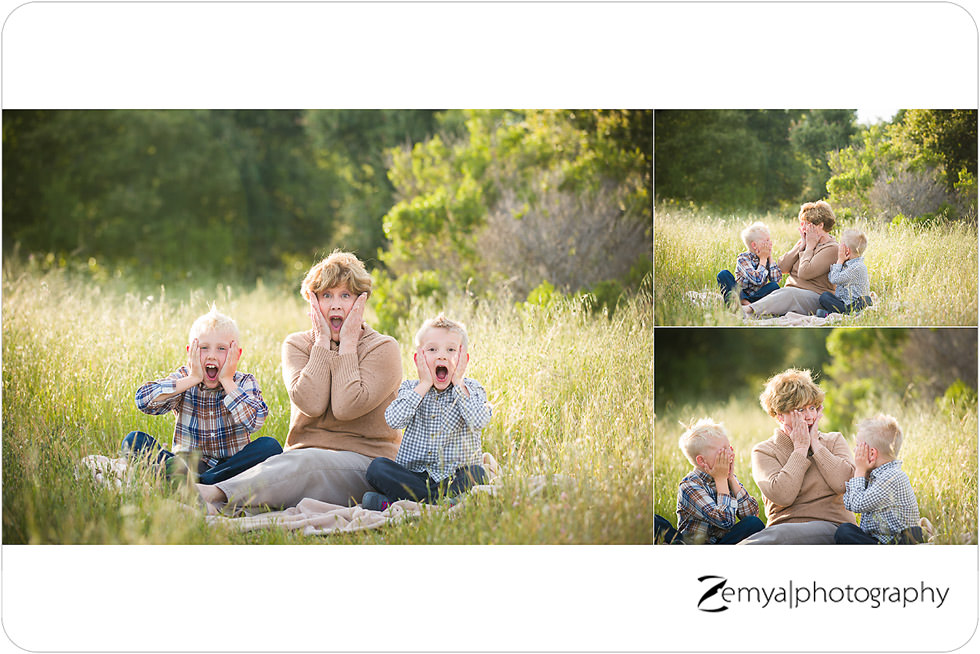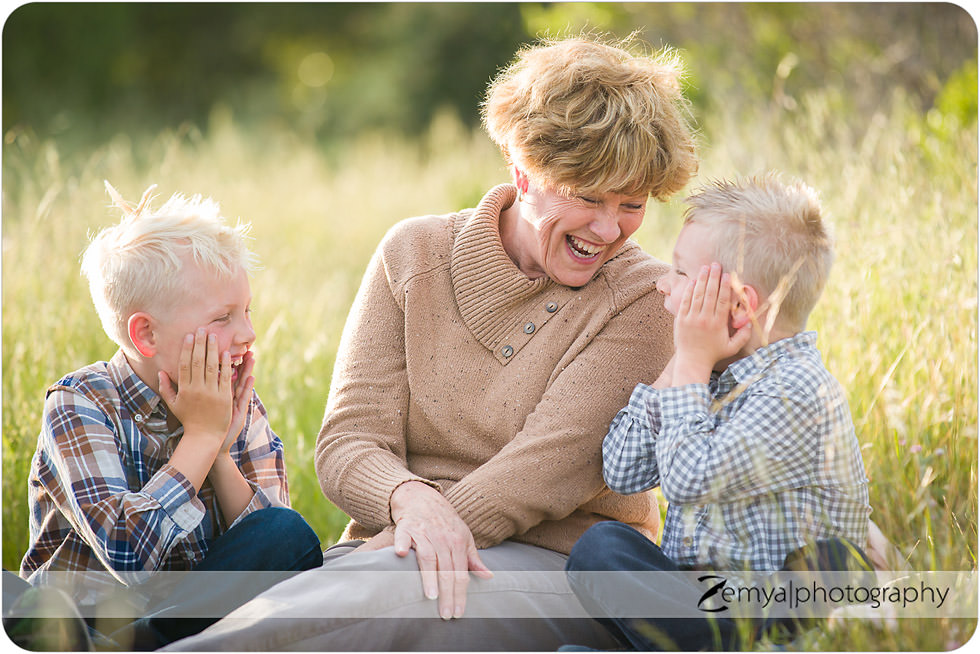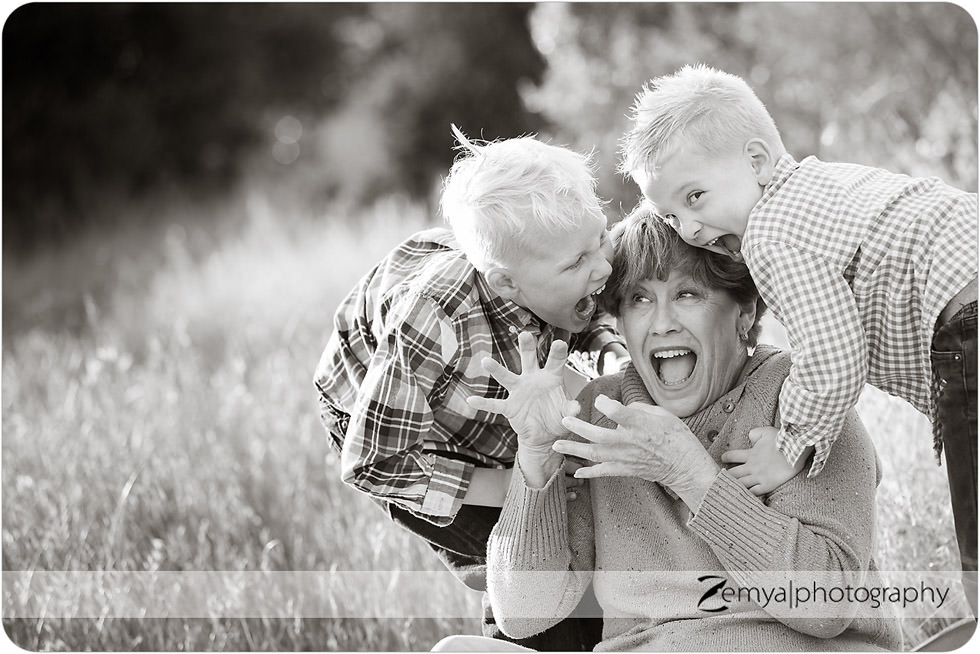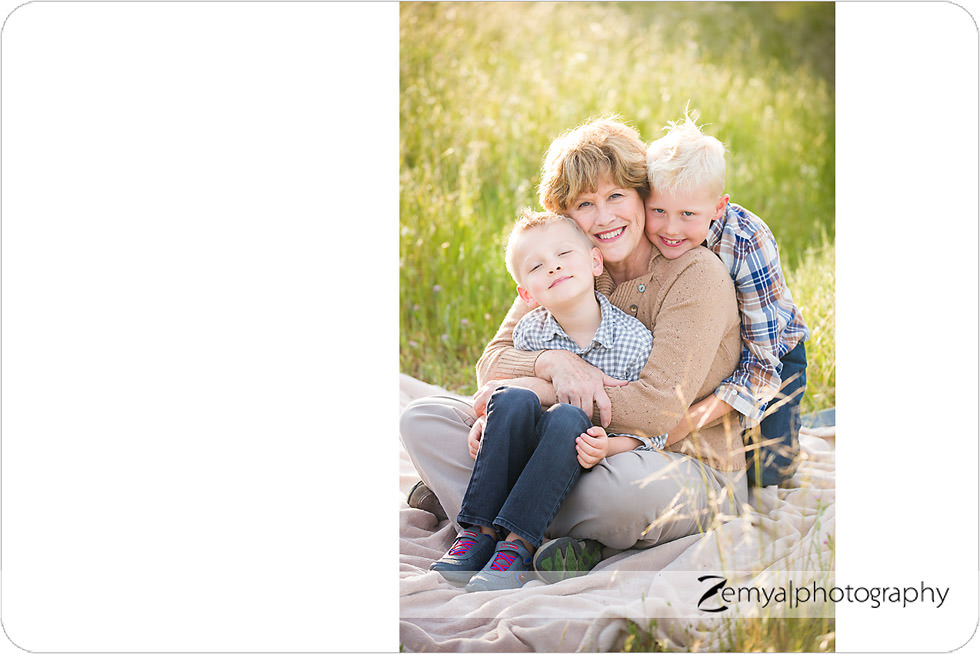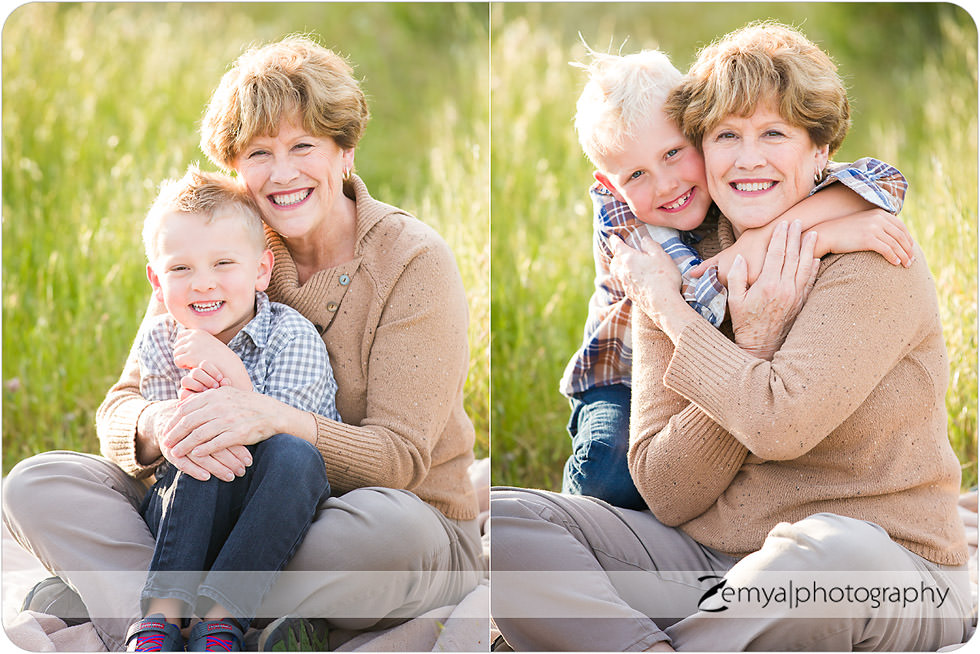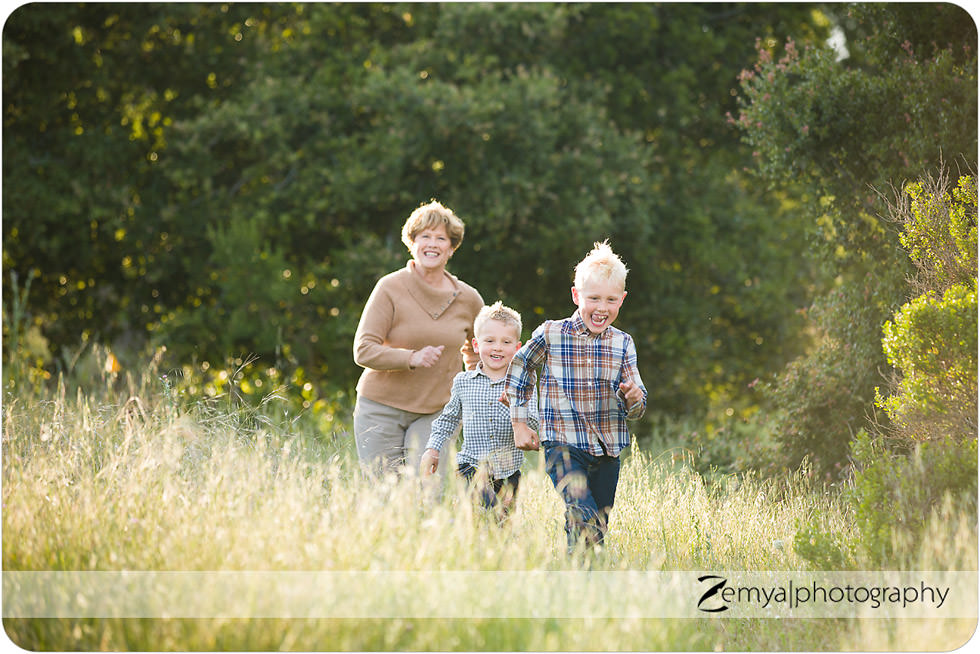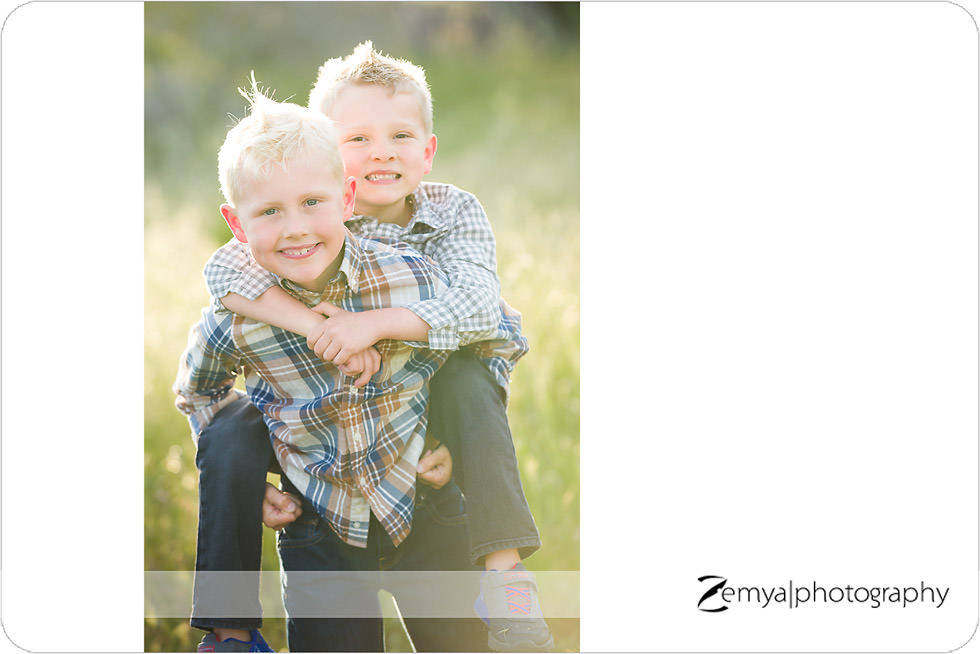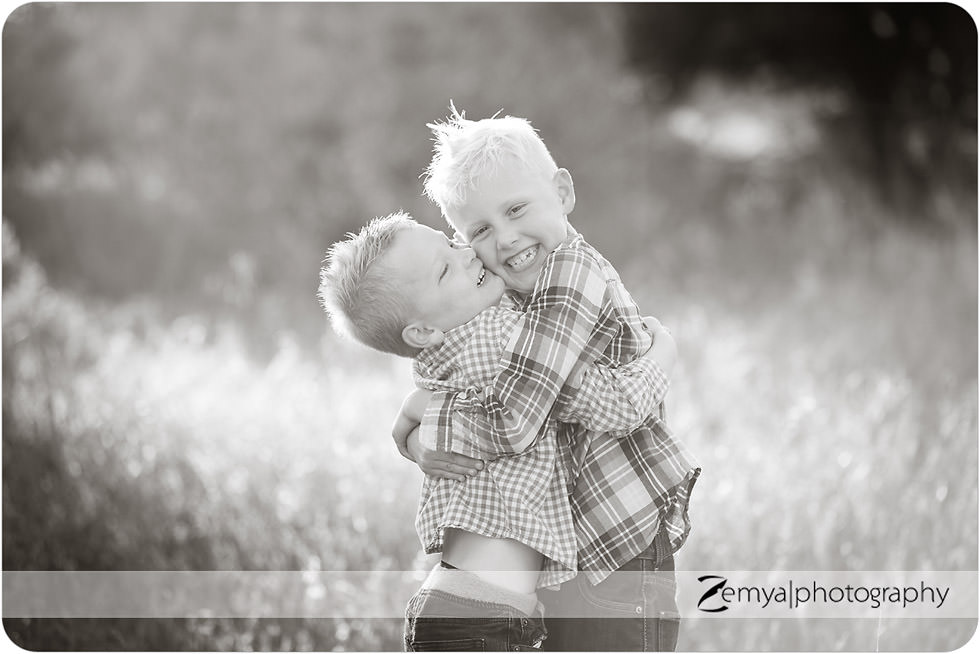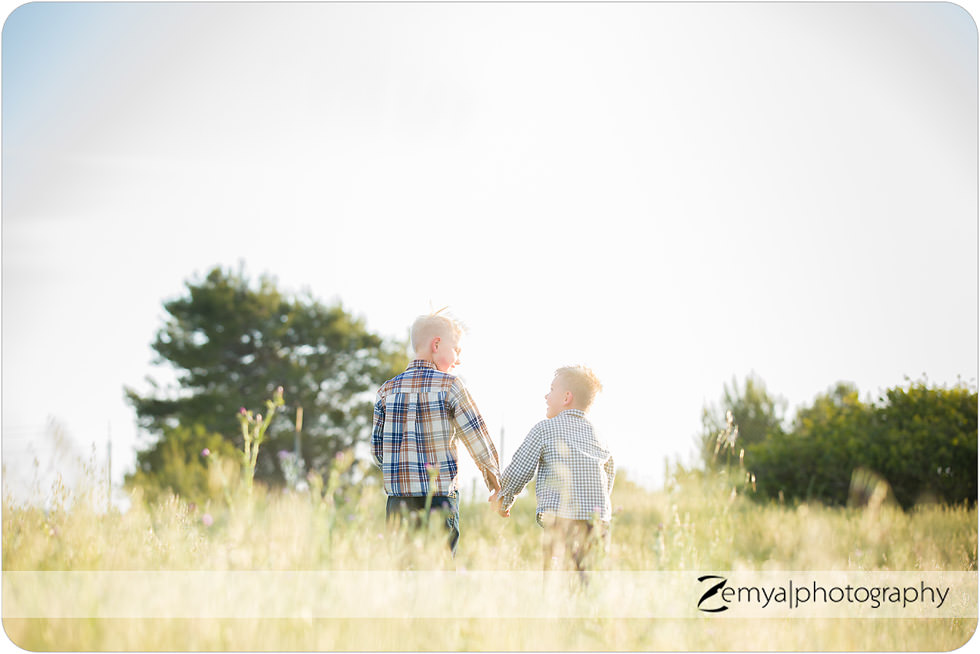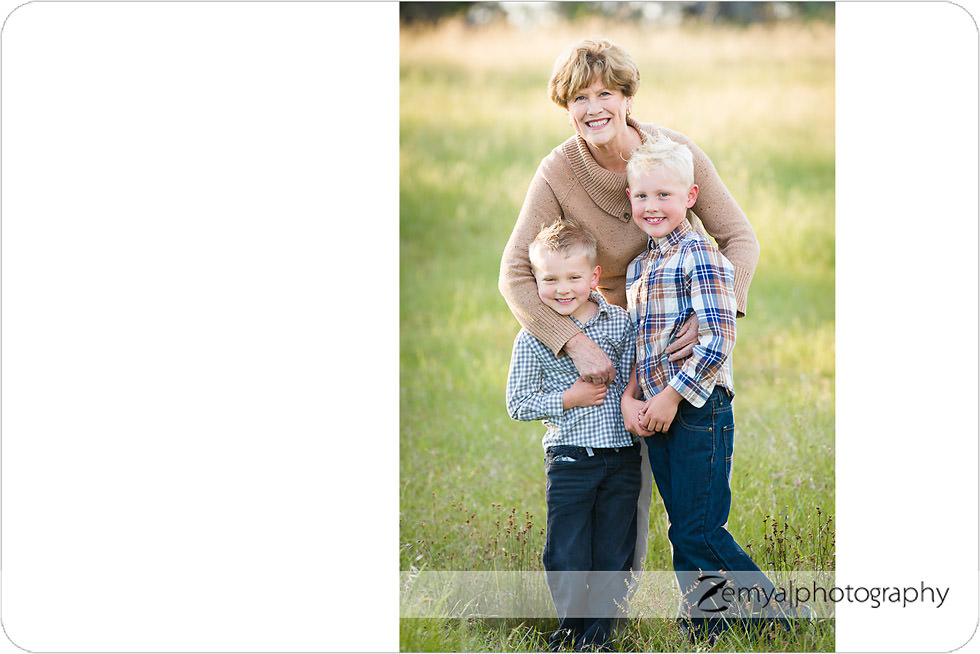 About Zemya Photography
Zemya Photography is a professional Bay Area photographer, based on the Peninsula, and specializes in couples, maternity, family, newborn, baby, and children's on-location, natural light, lifestyle portrait photography. Book your session today