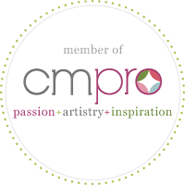 I joined Clickin Moms a bit over a year ago, and almost instantly found a new home. I'm part of several online photographer communities, and while they've each brought something unique to my growth process, I found Clickin Moms to be the most supportive, educational, inspiring, and well paced so far.
The caliber of talent present in this community is also remarkable, especially at the CMPro level, which is why today I am so thrilled to announce that following a jury portfolio review, I've been accepted as a CMPro myself. I genuinely feel honored, and had to read my application acceptance letter a few times before I could believe it was true.
I would really like to invite you to join us. Regardless if you are a beginner to photography (SLR or otherwise) or a seasoned professional, you will find the conversation,, education and support here invaluable. And don't let the name intimidate you. It's NOT just a forum of moms, and anyone is welcome. Hope to see you on the forums!
About Zemya Photography
Zemya Photography is a professional Bay Area photographer, based on the Peninsula, and specializes in couples, maternity, family, newborn, baby, and children's on-location, natural light, lifestyle portrait photography. Book your session today