As part of reserving a portrait session with me, I ask all of my clients to sign a contract. As part of this contract form, I ask who the children that will be attending the session will be. Legality aside, it helps me prepare for meeting new families and making sure I have their names properly spelled for thank you notes, and the like. It's so hard to be sure when you hear it once, and so embarrassing to me if I then say it wrong. Interesting, this form also turning out to be a source of "Congratulations!" as well, because through booking this family I learned that THIS year I'll be photographing 4 of them… instead of 3 🙂 That's right, Y & R added a second baby girl to their family.
I first met R & Y by photographing their maternity session. We had such a great time! We followed up when G was born with a really sweet newborn shoot at their home. I'm super glad to now get to meet baby F. As a side note, I gotta tell you, that this family comes up with THE coolest kid names. Yes, I know I don't disclose names for the general public, so you'll just have to trust me 🙂
We met on the campus of NDNU. This is another session that I've eager to share with you to show you one of my newest favorite places. It's just so versatile. When they arrived, G had fallen asleep in the car. While she was waking up, I took the opportunity to grab some sweet images of Y snuggling with her baby girl. Meanwhile, G is growing p to be a very serious and determined little girl. She wasn't quite in a smiling mood that day, so instead of goofing out Mom and Dad, we captured her playing with her Minnie. Yep — Pez dispensers are fun beyond the candy.
Thanx for coming back guys! Congratulations, to you all again!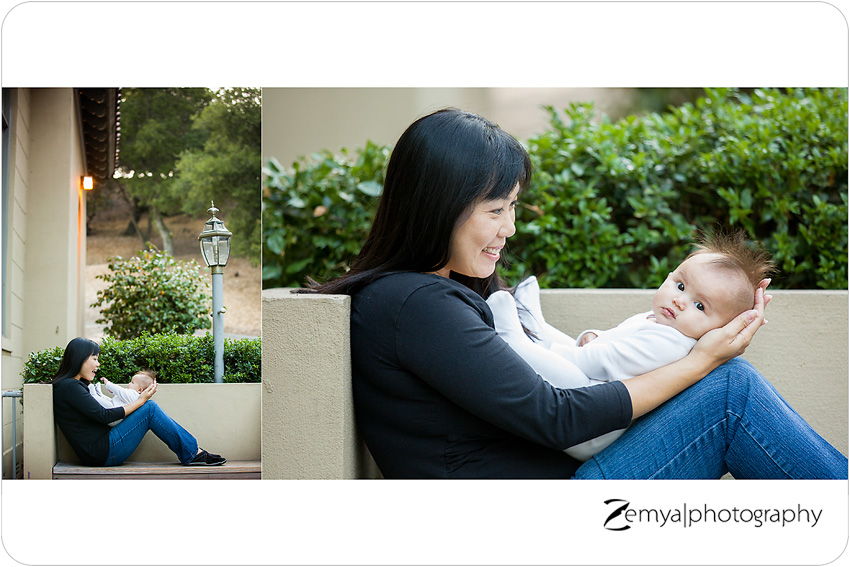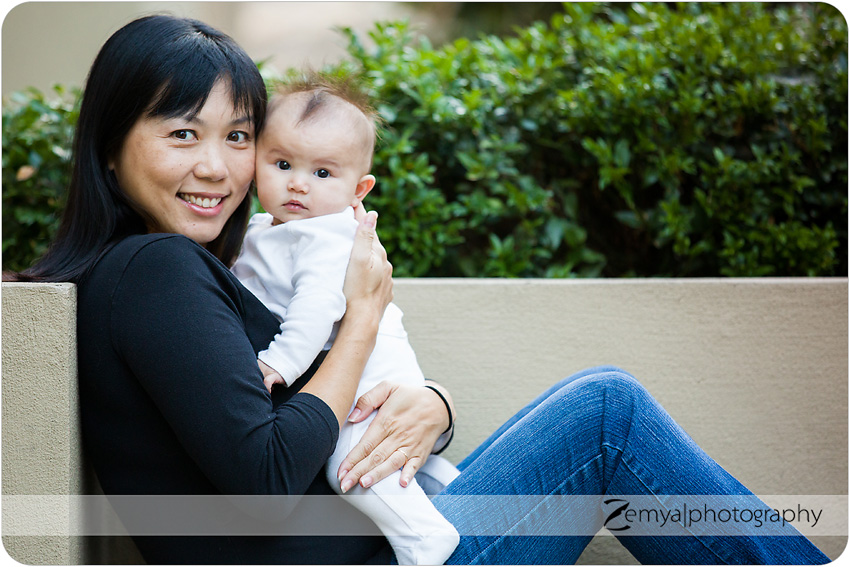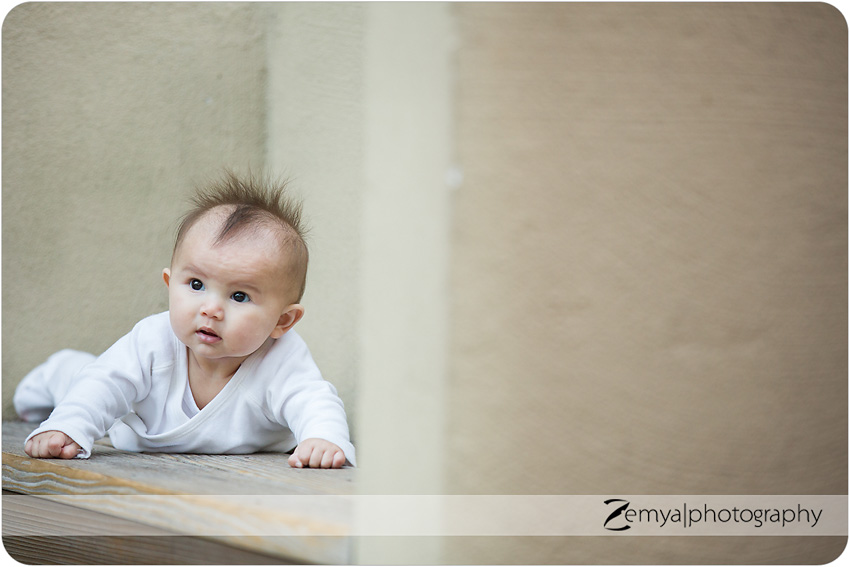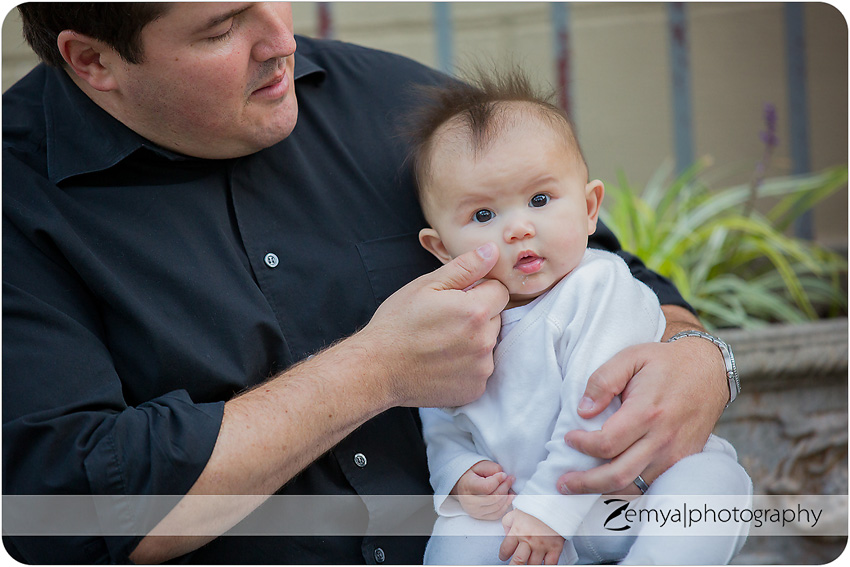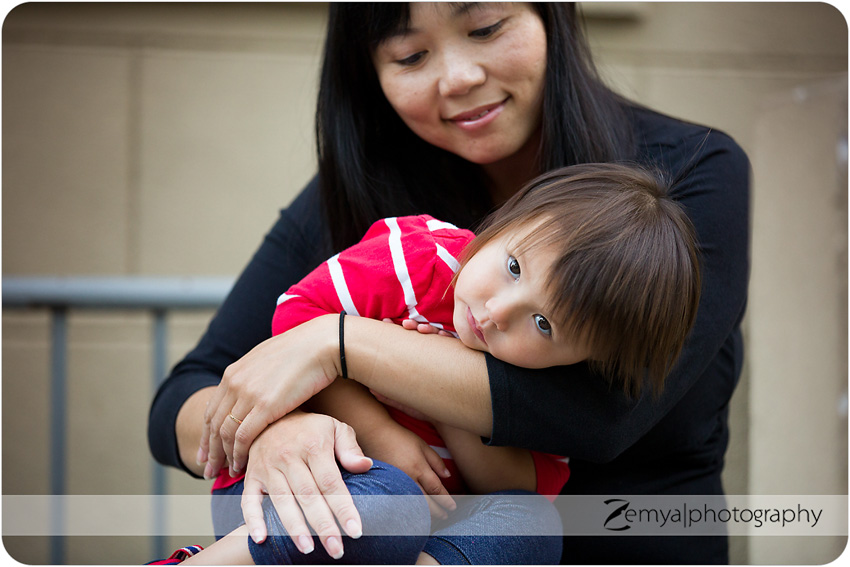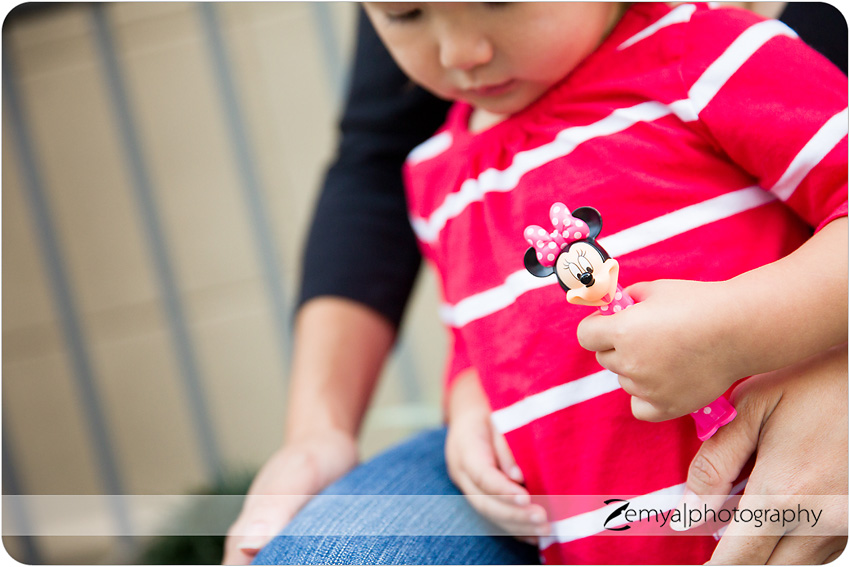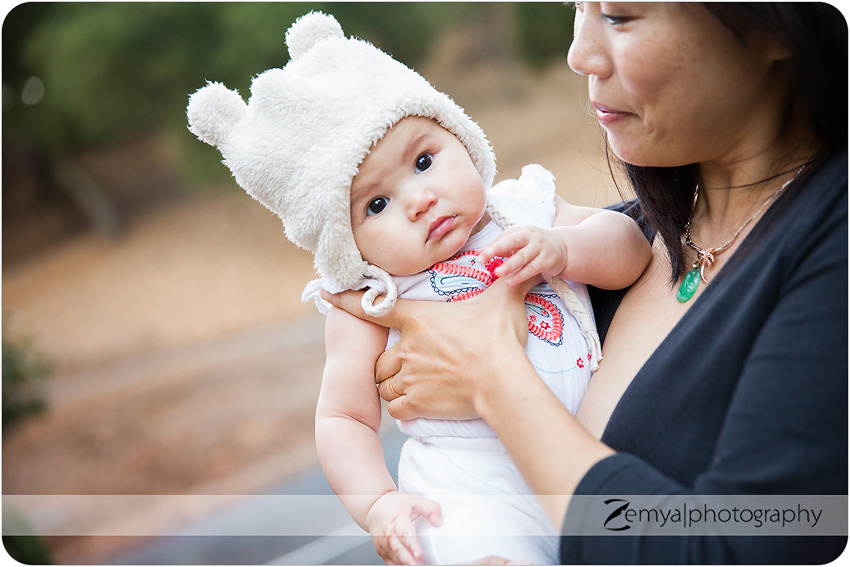 About Zemya Photography
Zemya Photography is a professional Bay Area photographer, based on the Peninsula, and specializes in couples, maternity, family, newborn, baby, and children's on-location, natural light, lifestyle portrait photography. Book your session today