These two are some of the biggest Bay Area sports fans I know. They love the Giants and the 49ers with open hearts. Last year when I photographed their family we had planned to do at least one family portrait in their sports jerseys. We had a blast of a session, and time ran out before we got to it. I kicked myself for awhile afterward, so this year I swore I wouldn't let that happen again… and we started with the sports gear.
This mini session was my last of the day at the San Jose City College campus. It rained so hard that morning: even my first session of the day got rained out, so we hid under over-hangs the whole time. However, we had planned for the rain to last through these guys' family photography session, and J brought an umbrella… Giants branded, of course!
However, as the morning progressed, the rain decided to take a break, and we had the run of campus, shade-free… and I loved it!!! We kicked off our session on the side of a building in front of two receiving doors. I just fell in love with their symmetry, color, and texture: it was just the perfect background for the bold orange and black colors of J and J's shirts.
I had scoped out a couple of different spots on the grounds, and dragged these guys around them all. It was awesome, and they were so willing to go with the flow. J was even cool with the local, campus police driving right passed us as she was changing for the next location. Go J! I love it when my families can just take things in stride, and laugh about them later.
Chloe did great for us that morning too. This time around there were no ground squirrels popping up every few seconds, so it was a lot easier to get her cooperation too.
I hope you enjoy this Bay Area family photography session. It was a blast to shoot.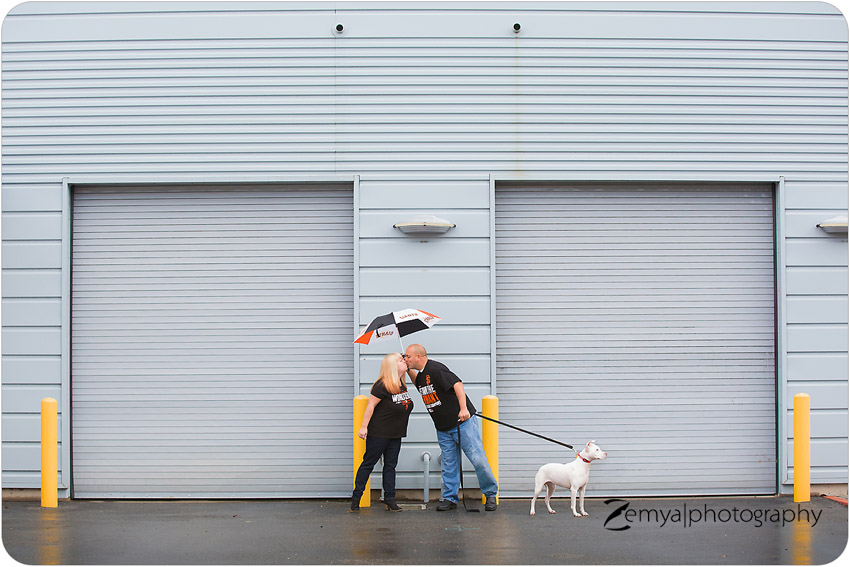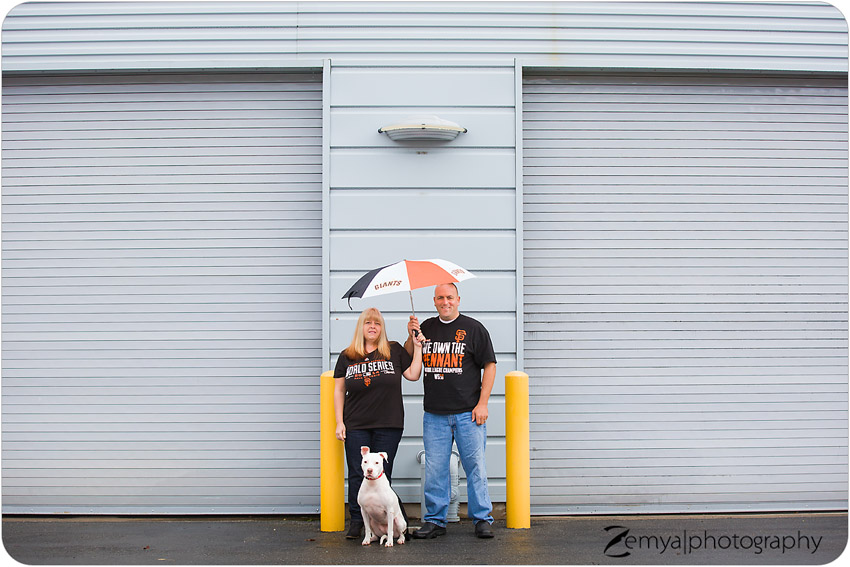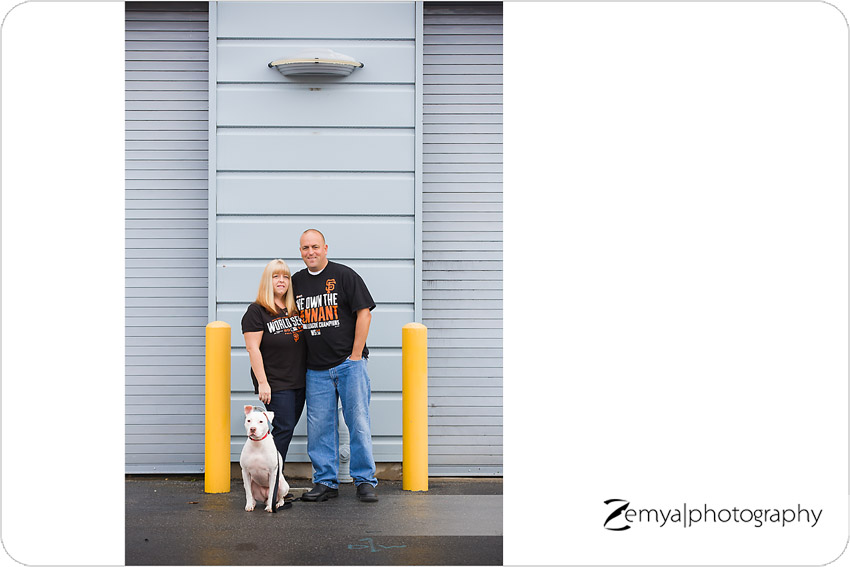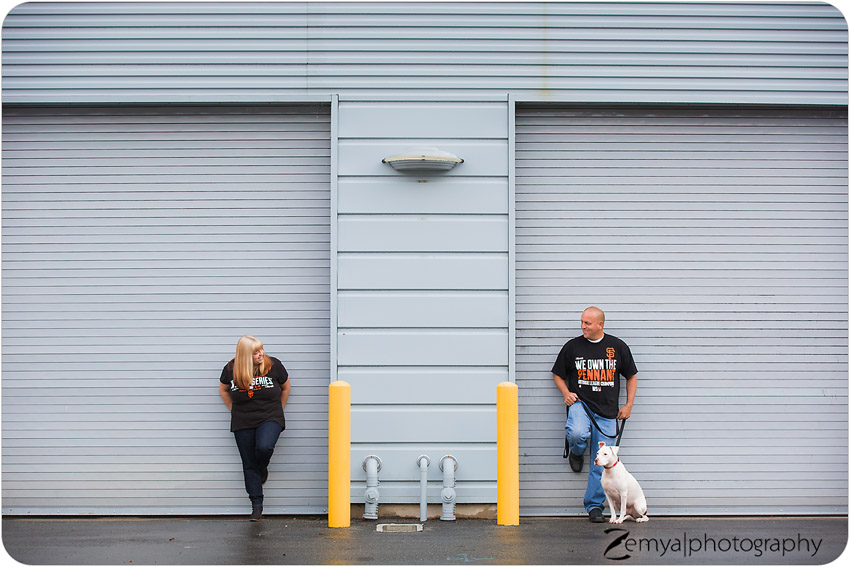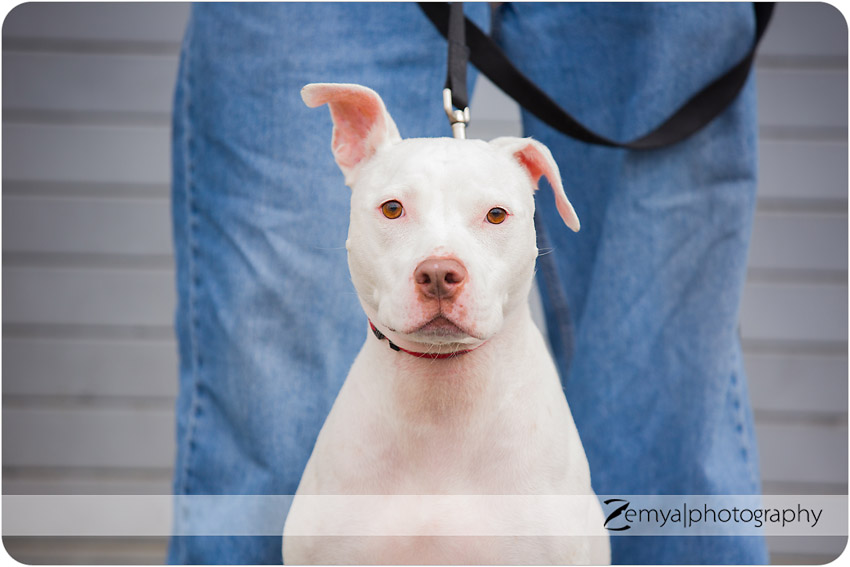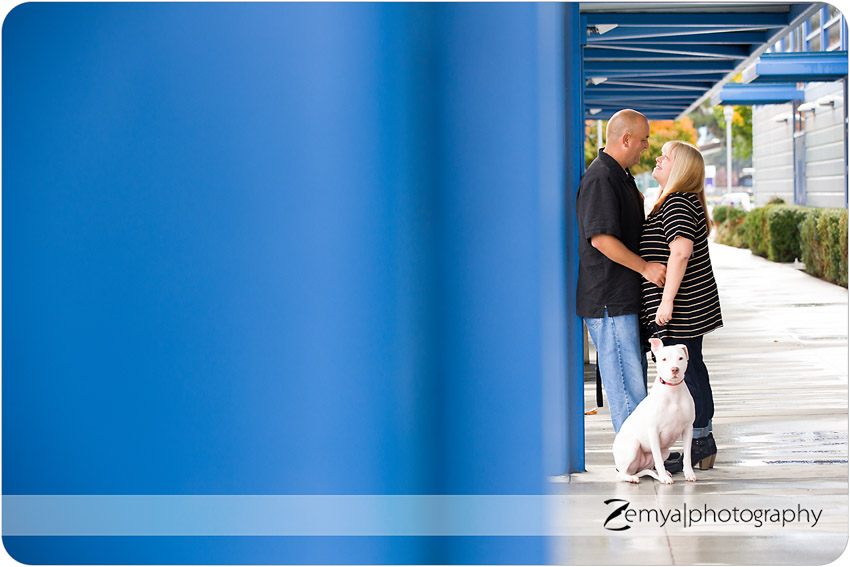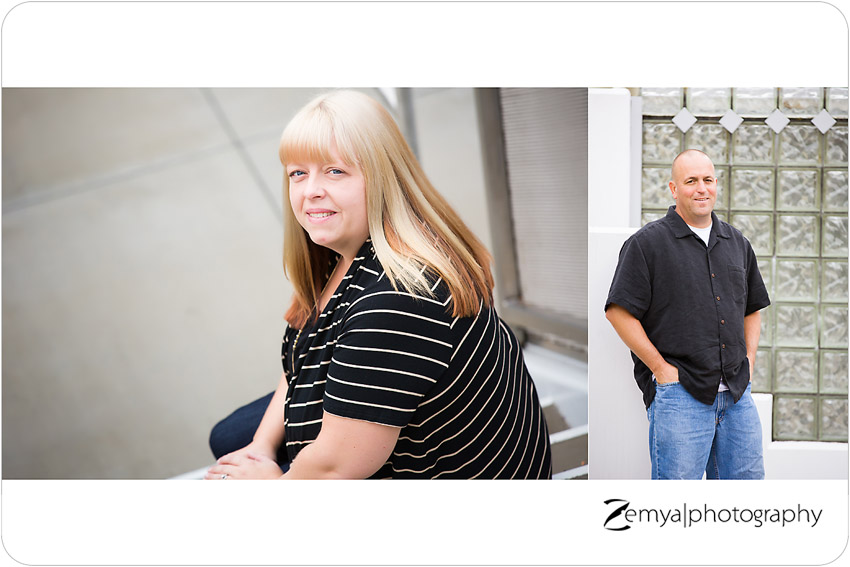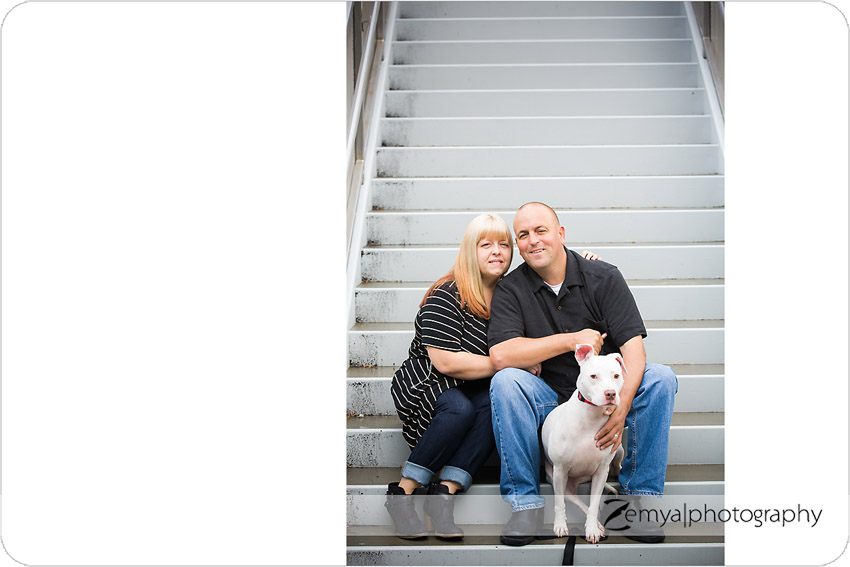 About Zemya Photography
Zemya Photography is a professional Bay Area photographer, based on the Peninsula, and specializes in couples, maternity, family, newborn, baby, and children's on-location, natural light, lifestyle portrait photography. Book your session today