Aaah, Blue Eyes. He`s back!!! I love seeing him grow so much. I also love seeing who his favorite friends are as he does so. Mortimer (the Moose) is out. He`s apparently old news now, and Bartholomew the Bear is in. Bart joined the family following a grandma-inspired trip to Build-A-Bear.
Bart accompanied us through the majority of our photo-shoot, being relieved of duty for a few minutes when E discovered the fun that are pine-cones. Those didn`t last too long though and Bart was back on shift.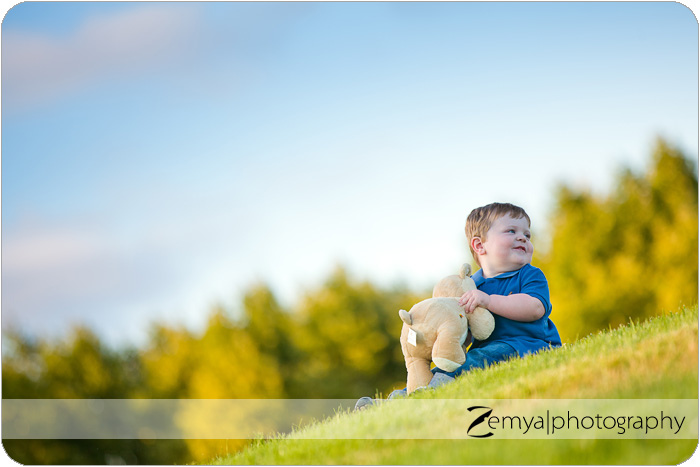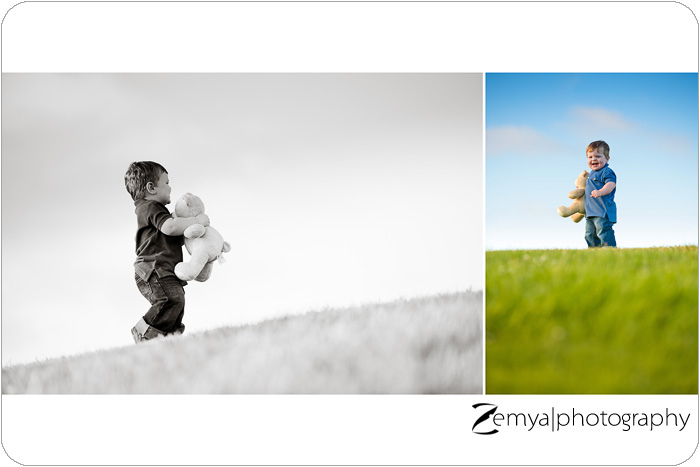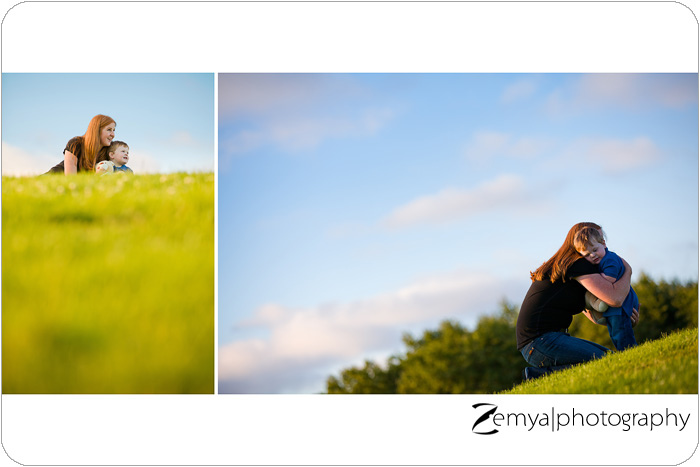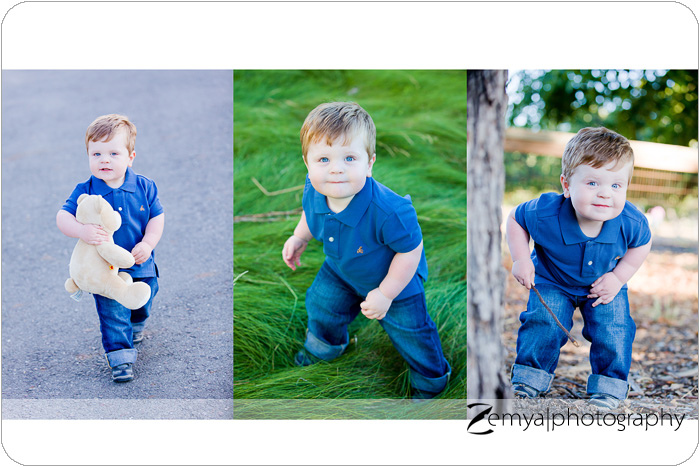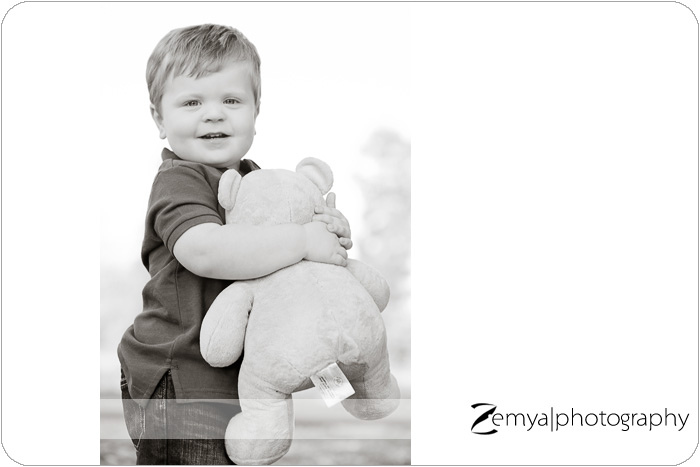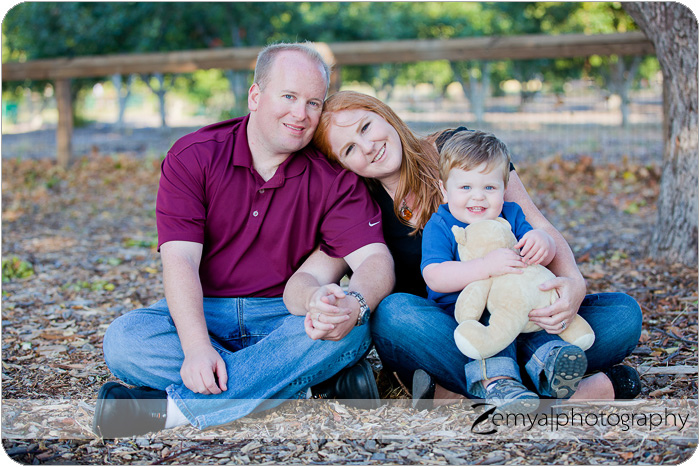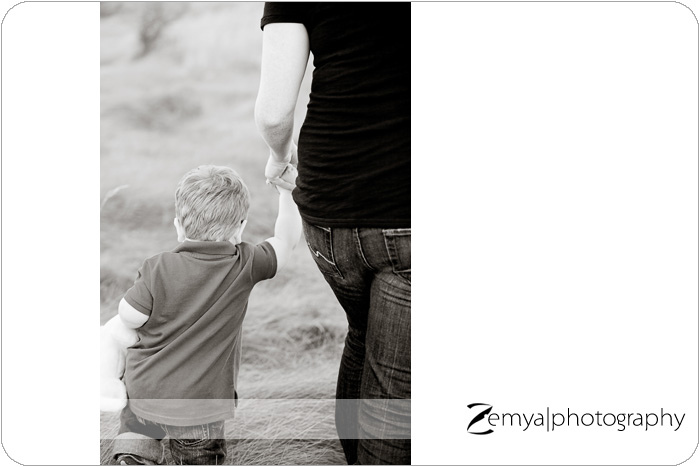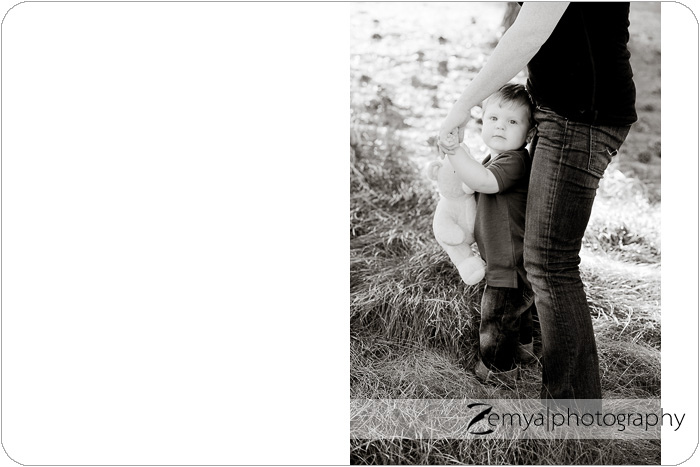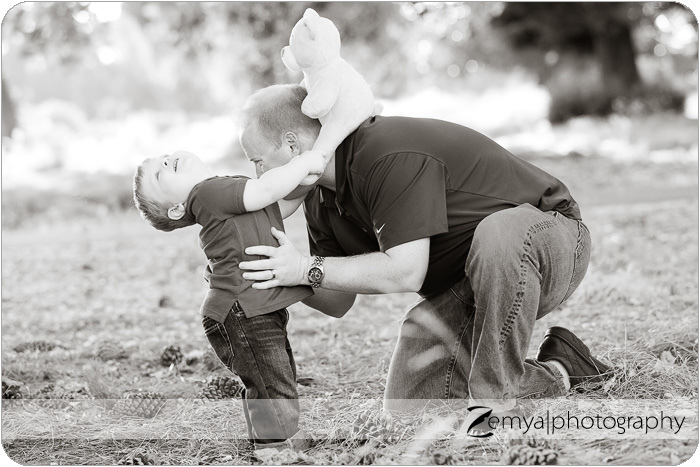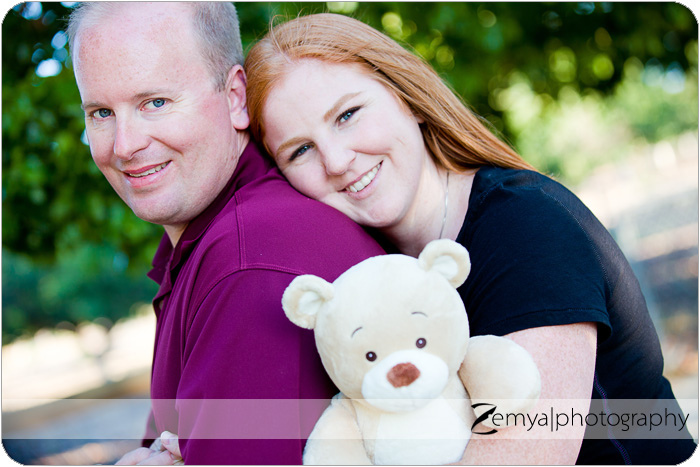 By the way, I seem to be having a very airplane inspired month. My last 2 sessions were on the pathway of planes landing, which made for a handful of intrigued little boys. The Guadalupe Rose Gardens are actually right below final approach for South-West and the planes were so low, you could lie on your back on the grass and just stare at the belly of a plane flying overhead. It was pretty cool!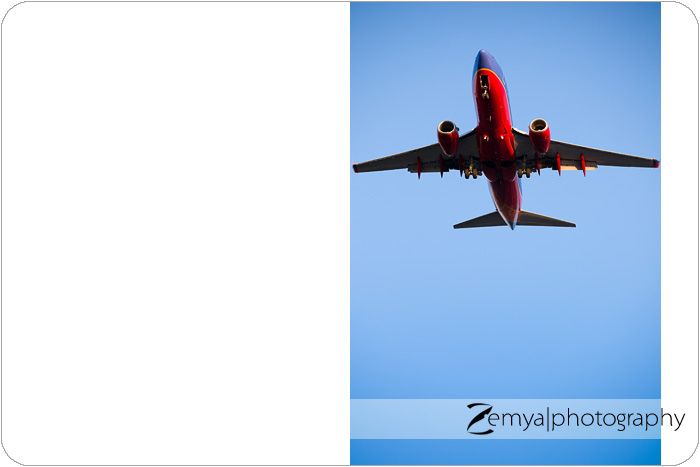 Don't you think this is a smashing photo of K? I`m starting a campaign to convince her that this needs to be her next Facebook profile photo. You agree?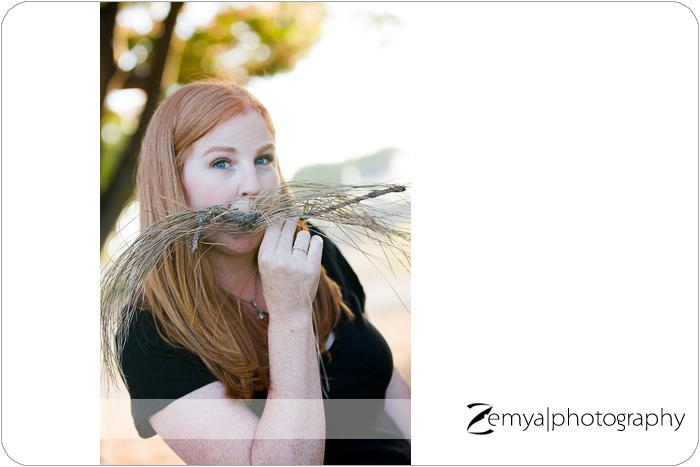 About Zemya Photography
Zemya Photography is a professional Bay Area photographer, based on the Peninsula, and specializes in couples, maternity, family, newborn, baby, and children's on-location, natural light, lifestyle portrait photography. Book your session today