Our boys don't get their hair cut too frequently. My husband rocks the bald head (as you've noticed), yet he's surprisingly attached to our childrens' locks. G normally sports a "boy surfer" Do, but it was starting to get a bit unruly. S2, in turn, had a whole mop thing going on, so it was time. I like the short cuts for each of them, but Dad is not a fan, so we kind of compromised: G got a trim and S2 got a full big-boy hair-cut. I guess each parent walked away happy 🙂
This was only S2's second hair-cut ever. It took him a little while to get his hair, let alone grow it out to need it cut, so in his short 2 year long existence, this is his second visit to the salon. He did awesome, though, even with the clippers and brush over his face in the end.
So what do you guys think of our boys' highlights? They have awesome, crazy hair, and I've been asked by strangers if I highlight their hair. Ha! Really? As if a 2 yr old would stay still long enough for foils?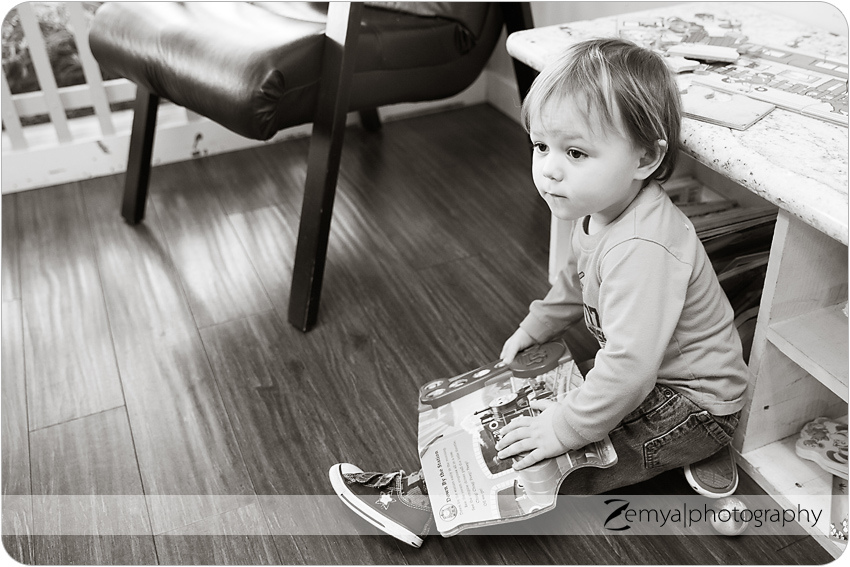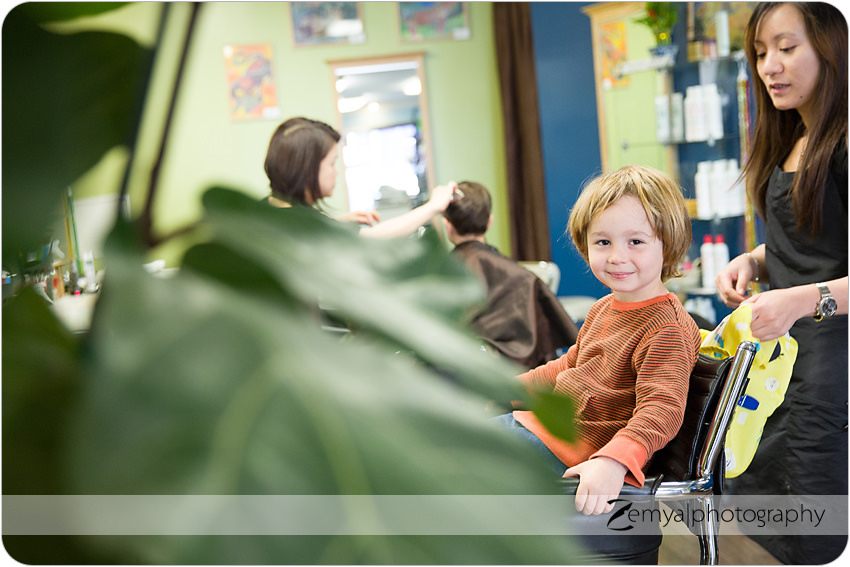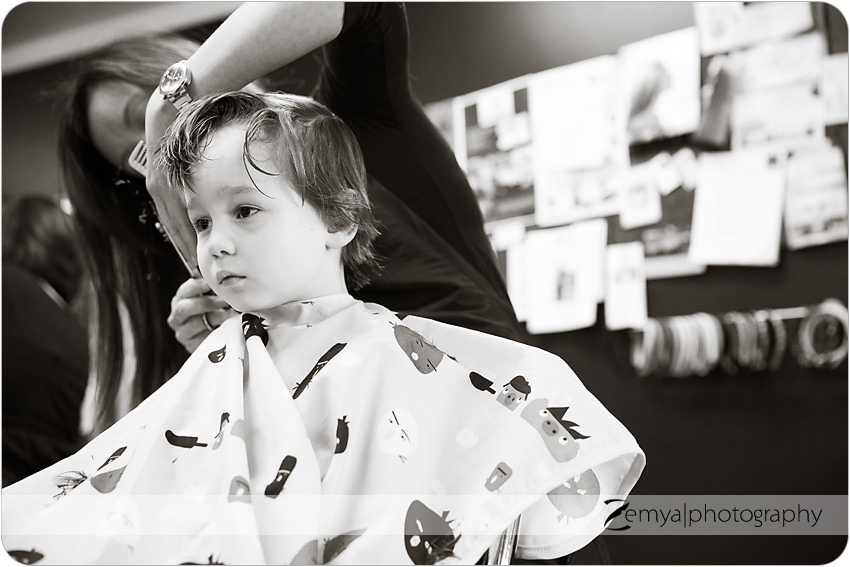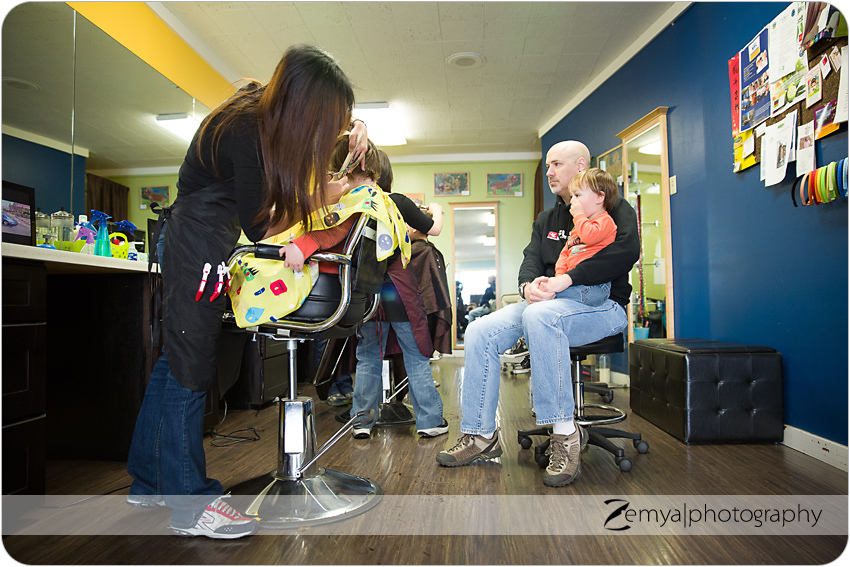 Gotta love the mock Angry Birds smocks 🙂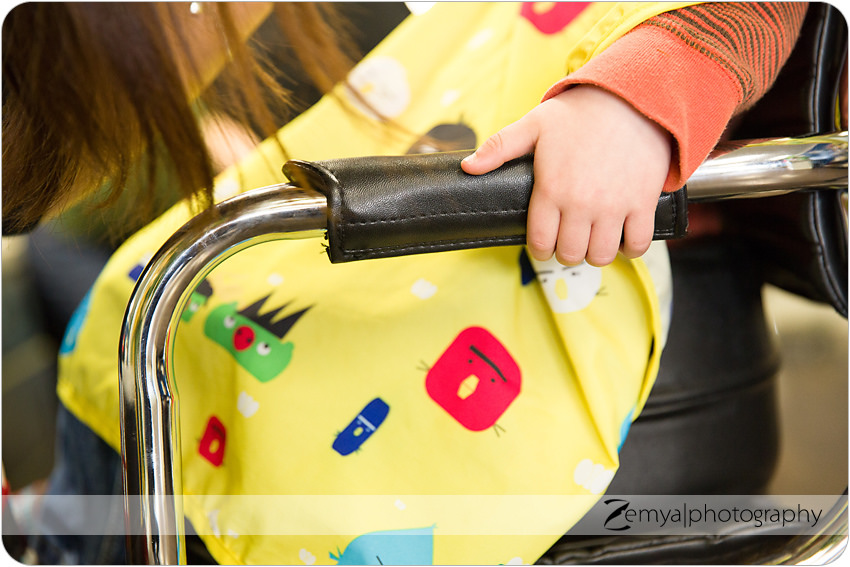 "Oh yeah! We can totally do this!"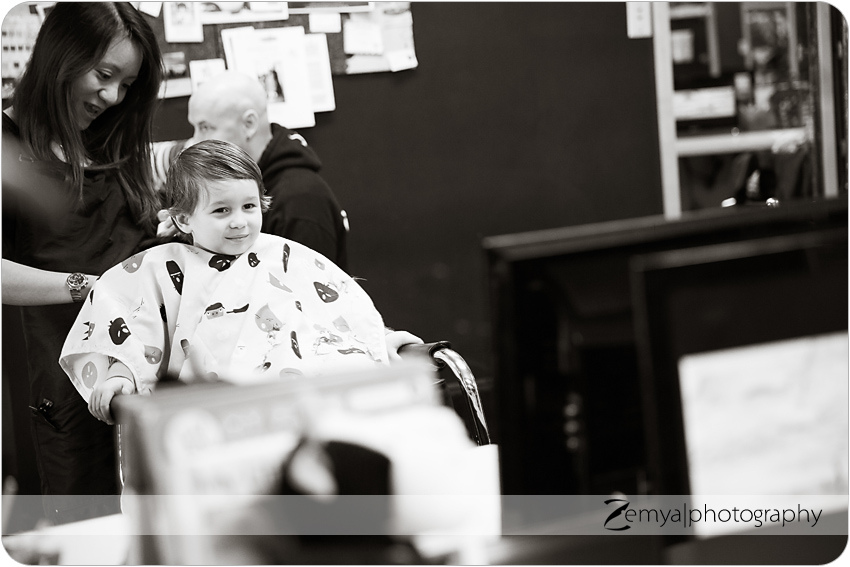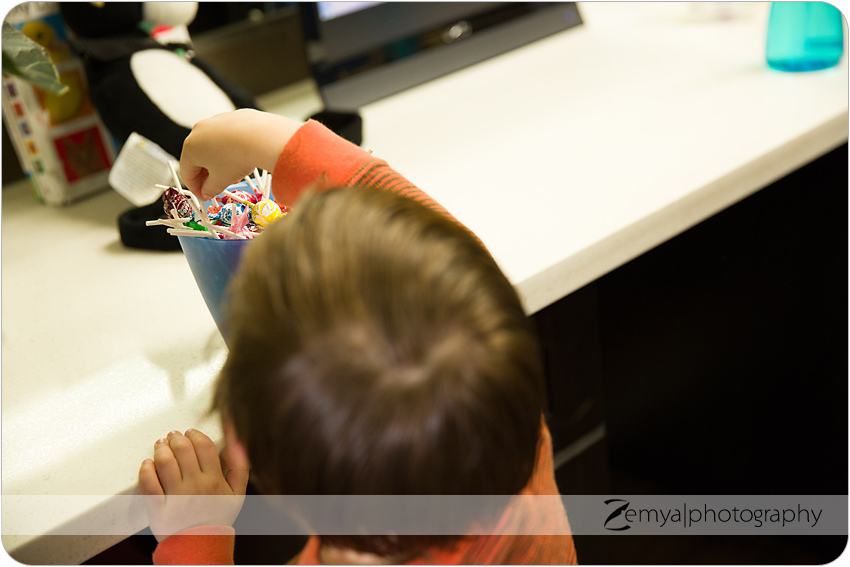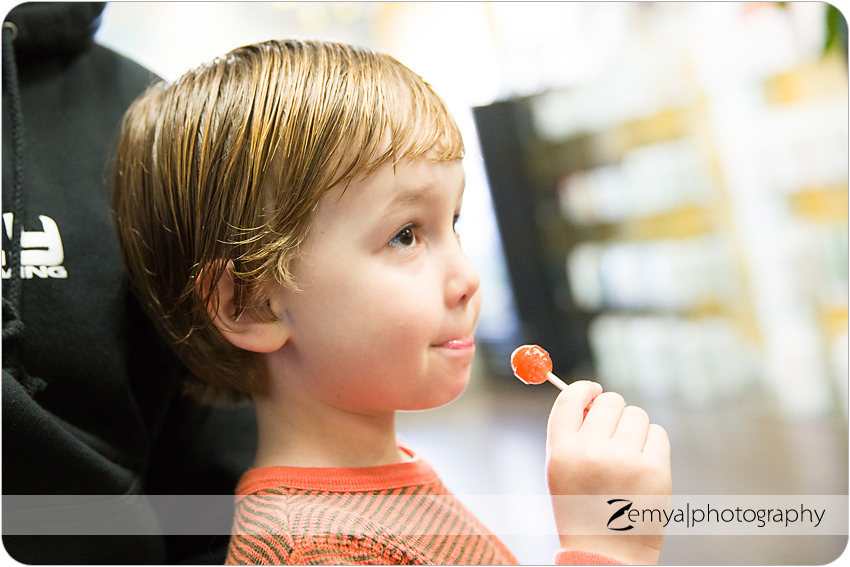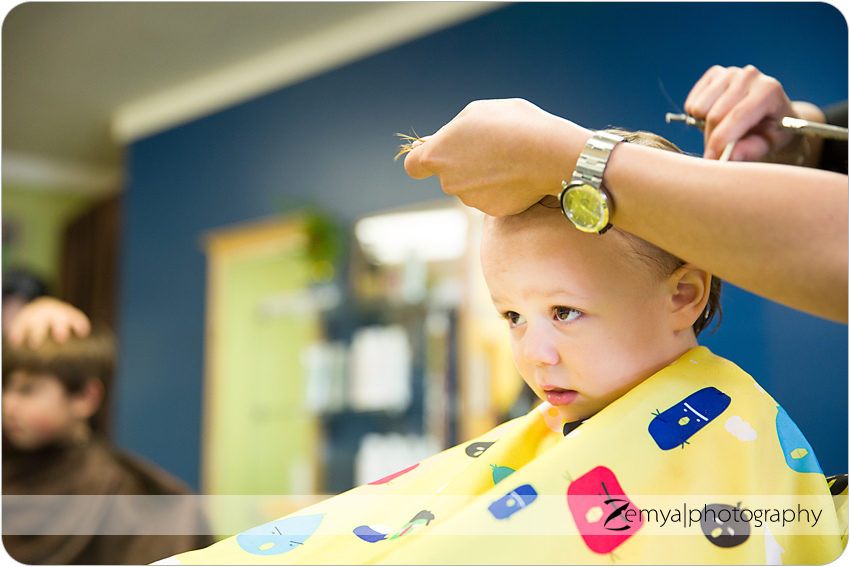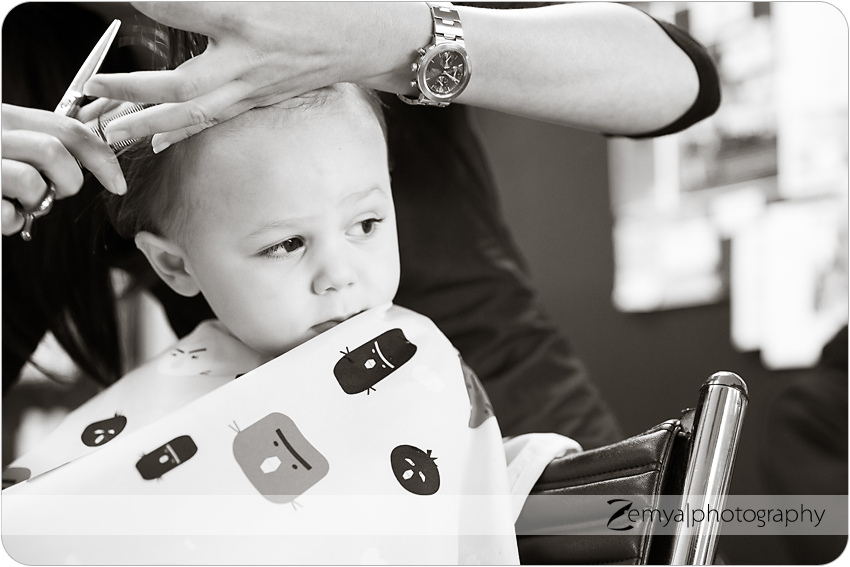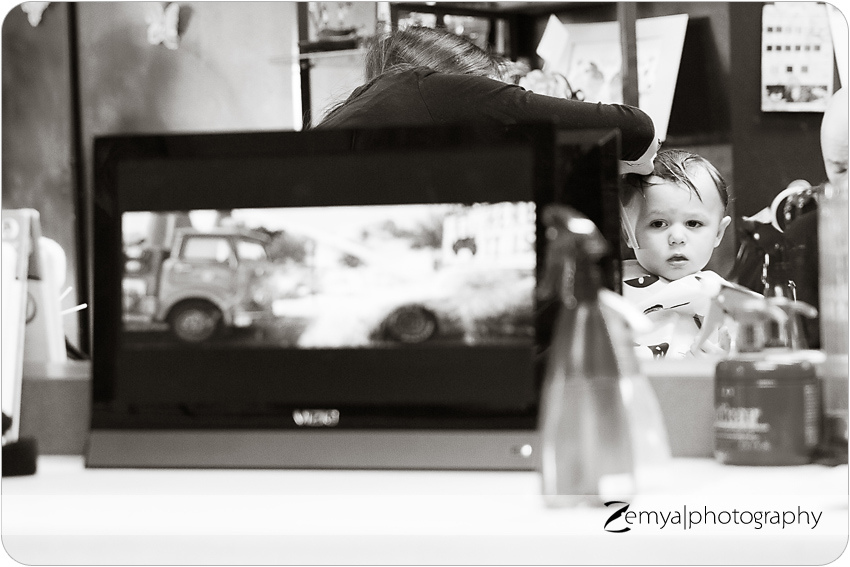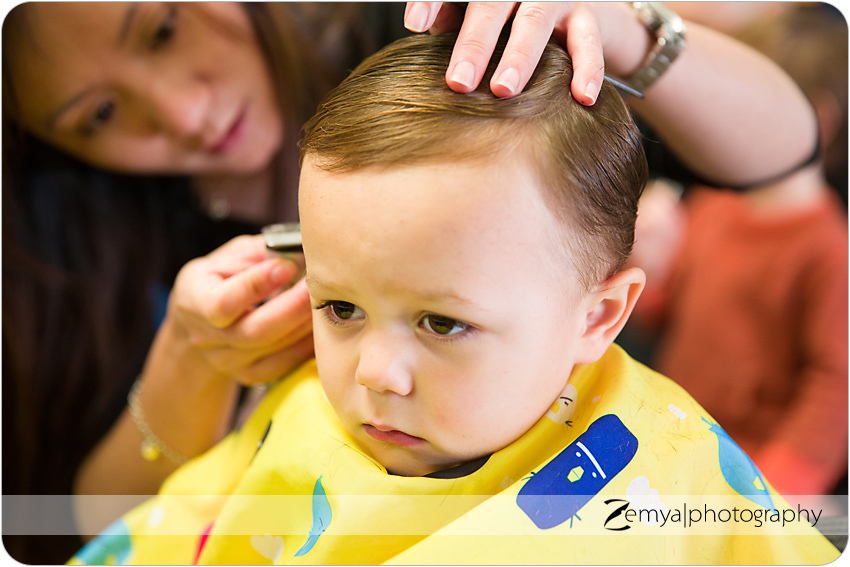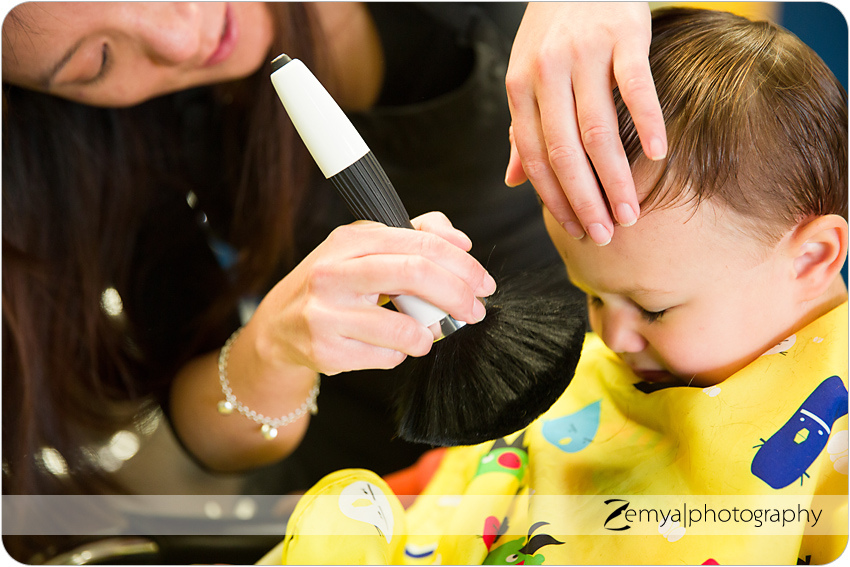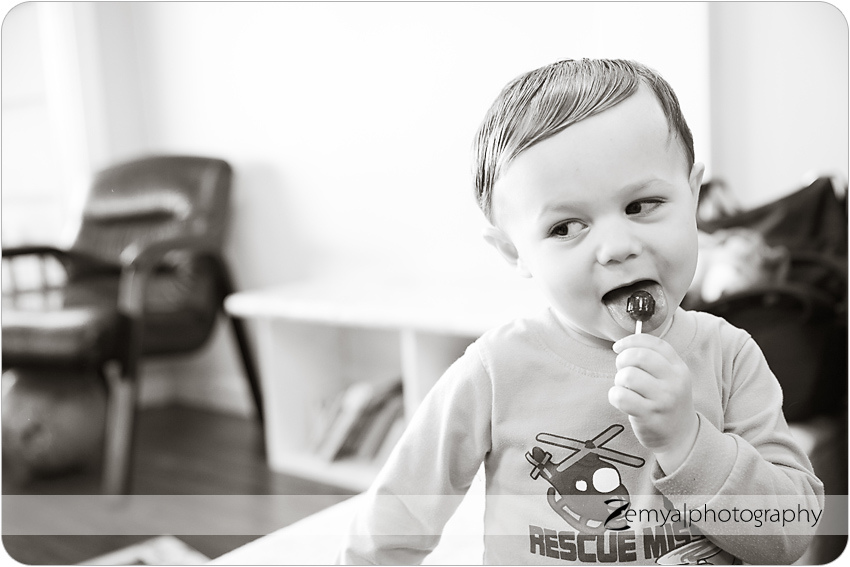 Dad and G celebrating a successful hair cut experience with some Wii play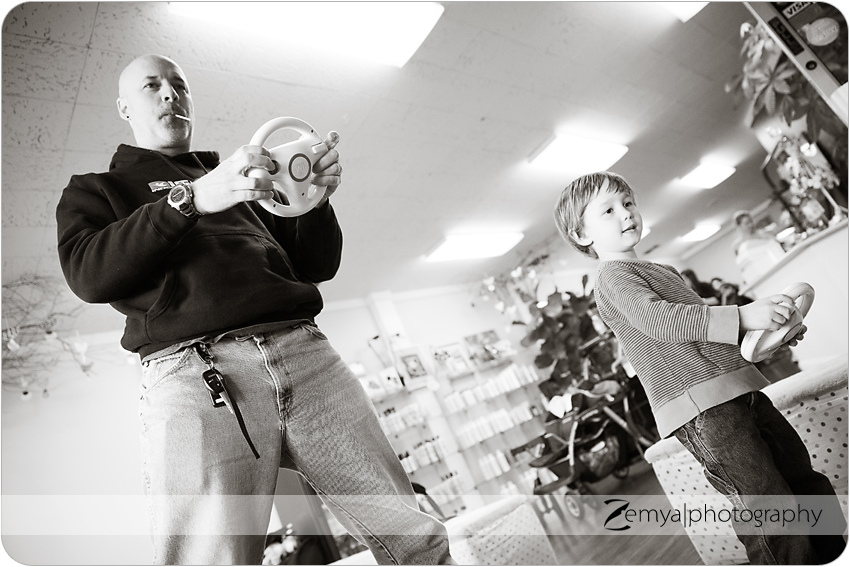 This has been another entry into our monthly Blog Circle project. Continue this circle of photographer friends from by visiting my friend from Washington, Marissa Andersen Gifford of Marissa Gifford Photography. And if you haven't already, see my past months' circle posts now.
P.S. For you Bay Area Peninsula folk, I highly, HIGHLY recommend Lil' Couture in San Mateo. We've tried a couple of kid hair salons over the past 4 years, and after our first visit we knew we found our place. The staff is super friendly, accommodating, they do good work, and know how to work with kids. The space is clean, well lit and airy, and the owner rocks.
About Zemya Photography
Zemya Photography is a professional Bay Area photographer, based on the Peninsula, and specializes in couples, maternity, family, newborn, baby, and children's on-location, natural light, lifestyle portrait photography. Book your session today