My little man spent his first night in a big boy bed last night. We'd been talking about it, but the only person resistant to this change in our home has been me. Little dude never made any whole-hearted attempts to escape his enclosure, so I saw little impetus to make a transition. Plus it let my heart hang on to my last "baby". Yes, I know I'm not a mama to babies any more, and while there are benefits to this (Why hello, sleep! You've been missed), it makes me so sad to know I will never snuggle a wee bit in my arms amidst a quiet home at 2 am in the morning. Also, I'm not ready to admit that I'm getting older too, dang it!!!
My big dude is now riding his balance bike over 4′ tall bmx jump ramps. My little dude is spending as much time cuddling his plush toys as he is forcing his trains and matchbox area to ram into each other.
I'm seriously going through premature empty nest syndrome.
It's why I was so happy when little bit asked to sit in his high chair: it's been put away for months now, but watching him sit in it, eating his oatmeal and melts, just made me happy. Then that was followed by him trying to walk in my shoes… literally. Meanwhile big brother is absconding with my fuzzy bathrobe so he can use it's tie as a tail. And he sits in our tall bar-stools, that he climbed up on by himself for his breakfast.
So there you have it, some captures of phases that go by WAY too fast.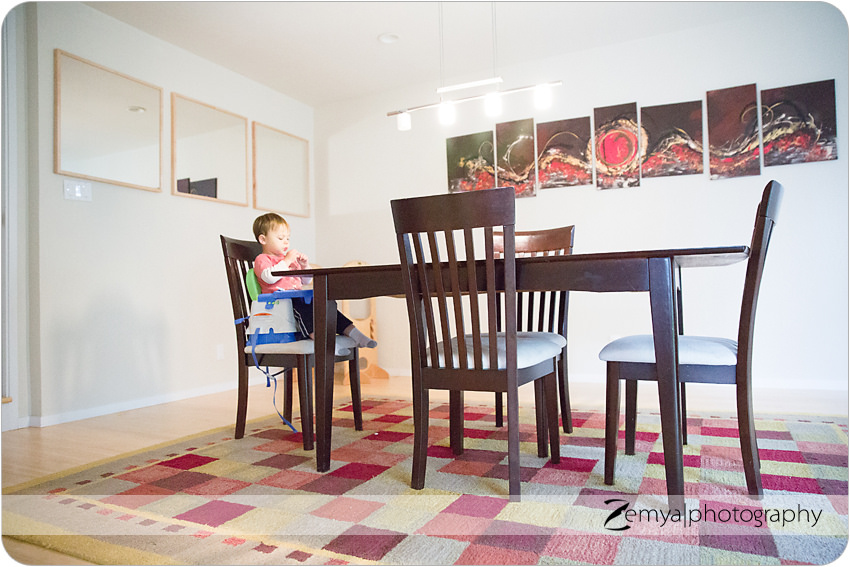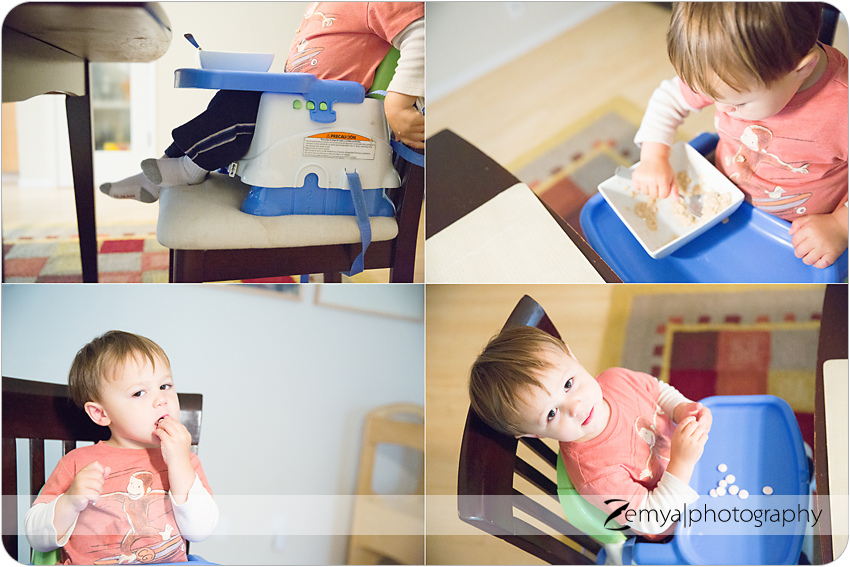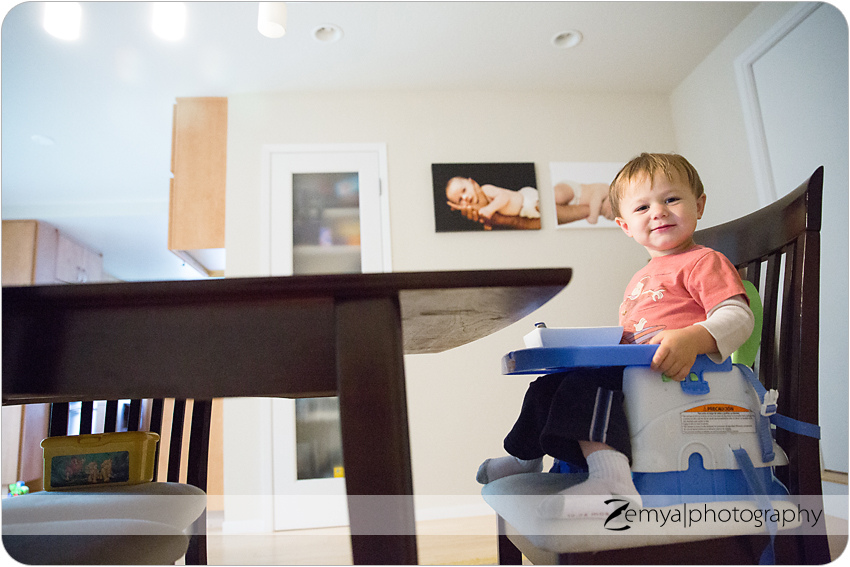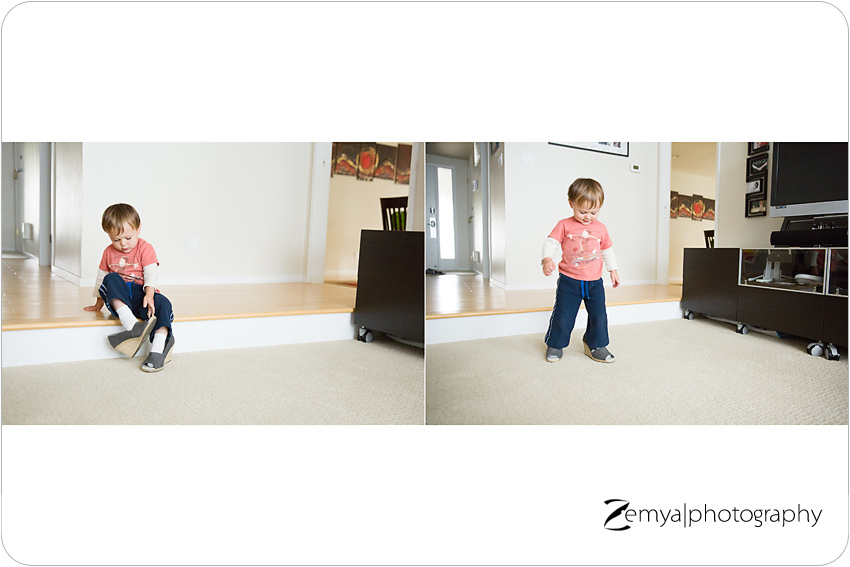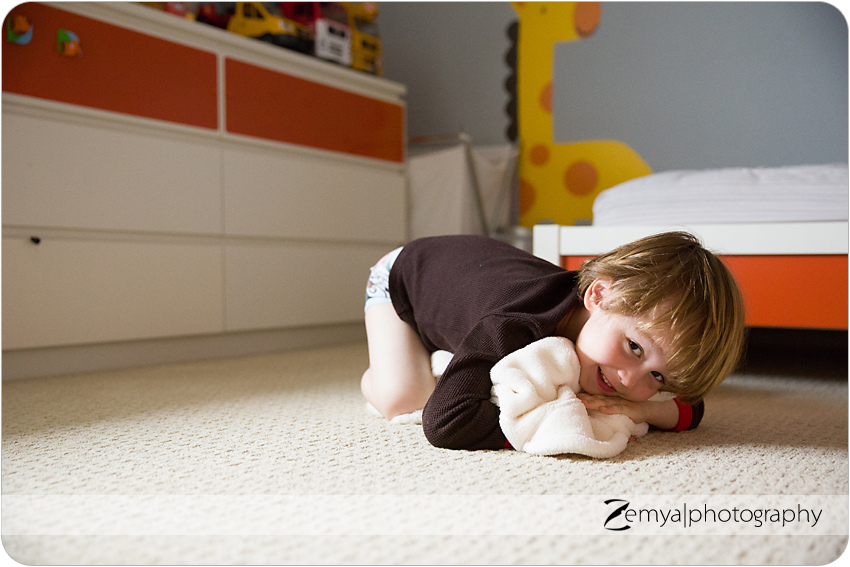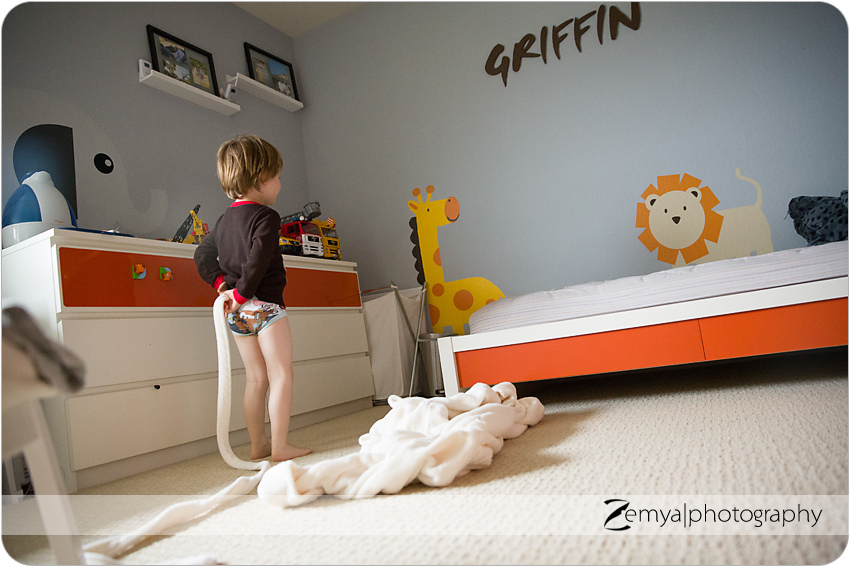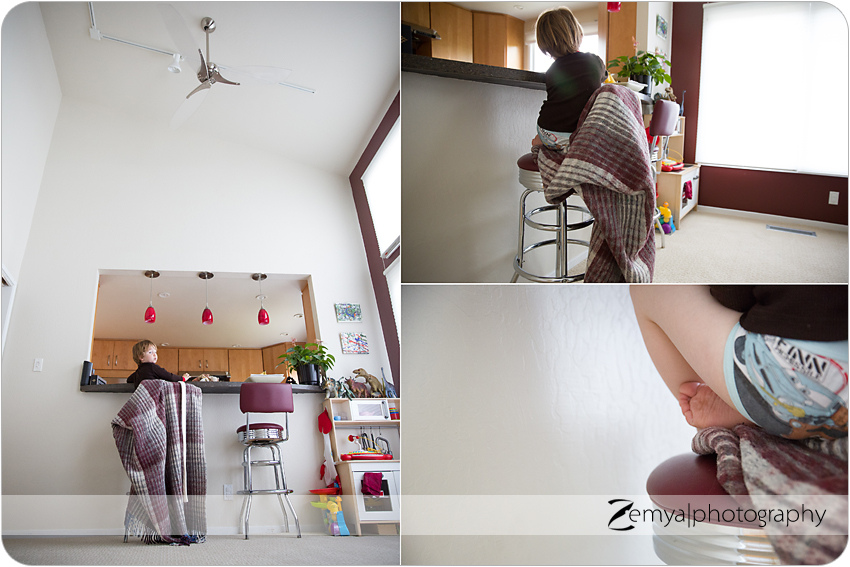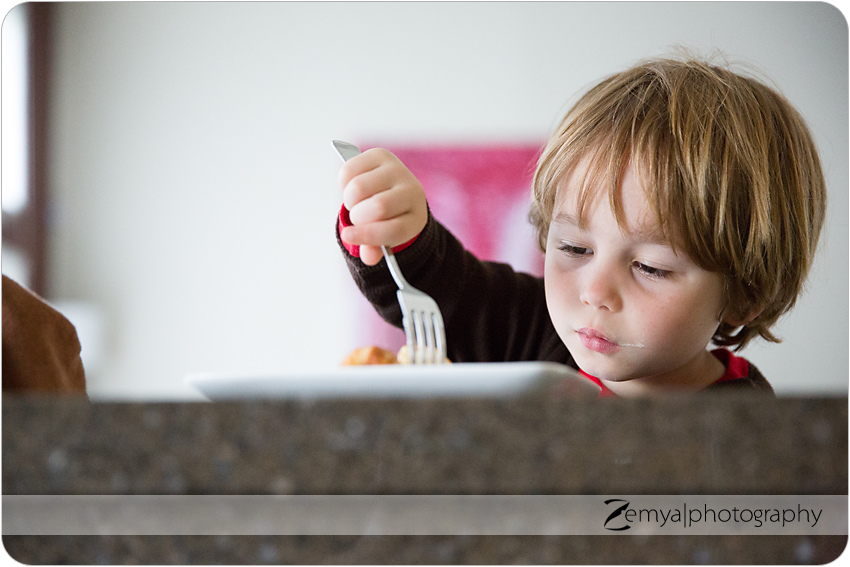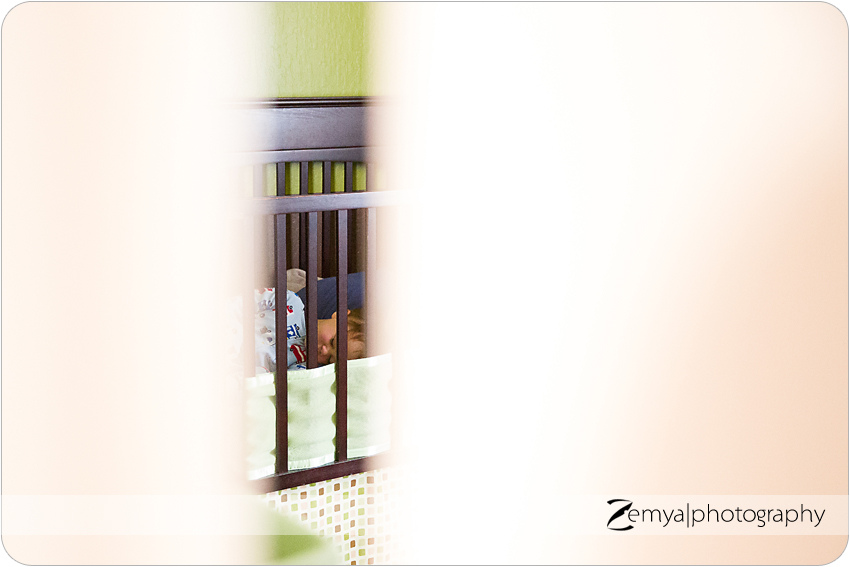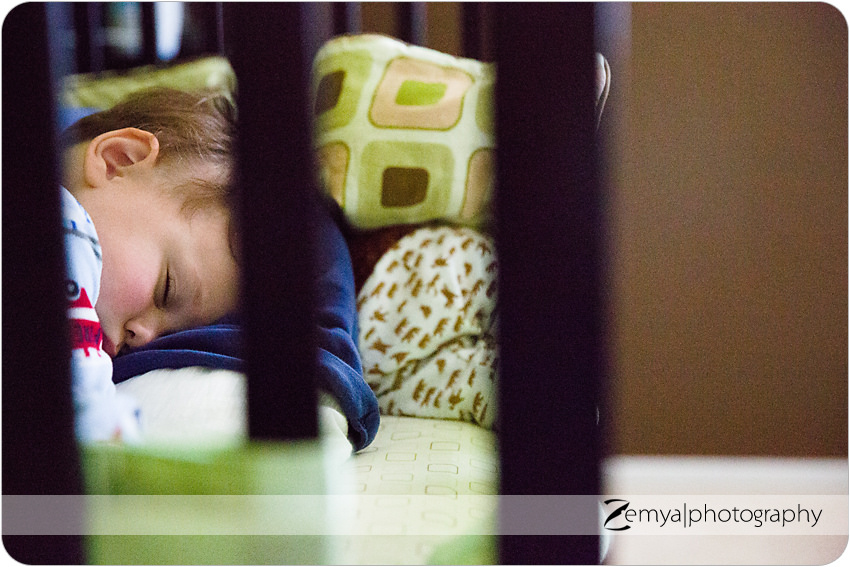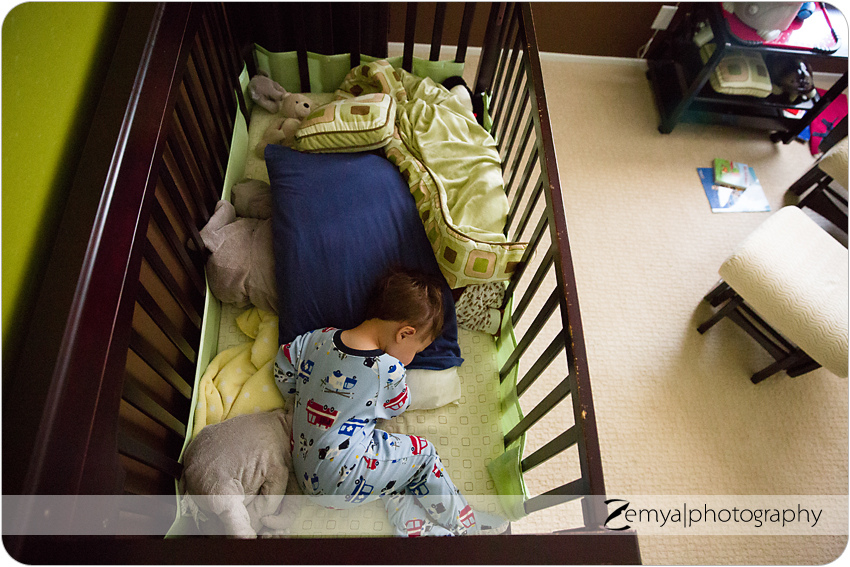 …. and my attempt to photograph an awesome snuggle. Yes, it's not sharp, and far from perfectly framed, but it's a feeling I need to remember forever.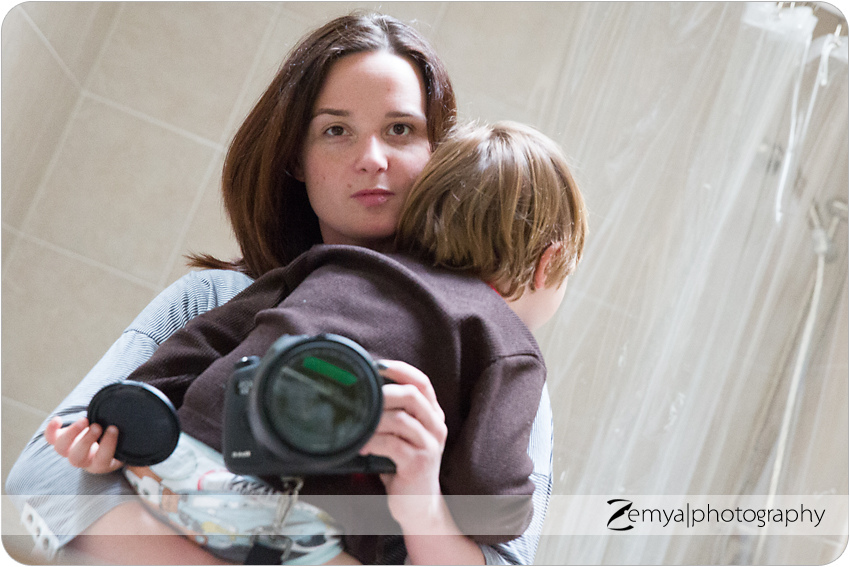 This has been my fourth entry into a Blog Circle project. Continue this circle of photographer friends from by visiting my talented Washington Photographer friend, Marissa Andersen Gifford of Marissa Gifford Photography. Oh, and visit my past circle entries if this is your first read.
About Zemya Photography
Zemya Photography is a professional Bay Area photographer, based on the Peninsula, and specializes in couples, maternity, family, newborn, baby, and children's on-location, natural light, lifestyle portrait photography. Book your session today