I tend to like very clean, simple editing in my photography. While I touch every image that comes out of my camera, rarely do I bring in elements and textures into the composition that weren't originally part of the scene. But every once in a while, I know that a little bit of extra can bring a pretty good image to something so much more.
Today, I want to show you one of these examples, and tell you a little bit of what I did to get from the original to the final result.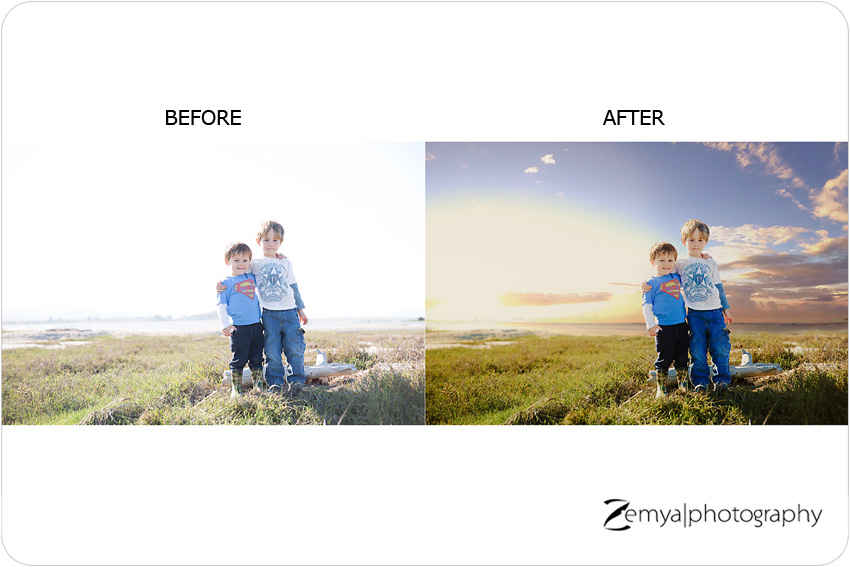 A few months ago, I posted the final of these two images on facebook. I was just so pleased with it. As the mom of the two monkeys this photograph is probably in my top favorite of them to date. I was shocked that they cooperated enough for me to take it, and other than the fact I had originally envisioned they would be sitting on the log behind them, this is actually pretty close to the vision I had in my head.
This (original) image was taken in Foster City, in the inlet facing Coyote Point. If you come out to kite-board or watch the kite-boarders, this is where they lay out their gear to dry, or set-up. The sunset that day didn't quite have the deep color in it, so… I gave it some help.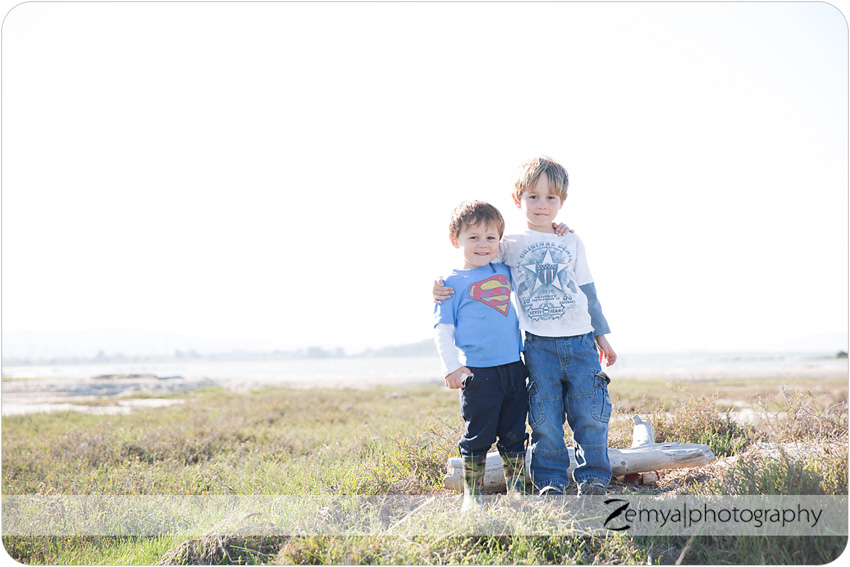 My first step was to do color correction, adjust the exposure, and bring in some of the blown-out highlights back. This helped re-shape the boys' heads and bring back the outline of their shoulders too.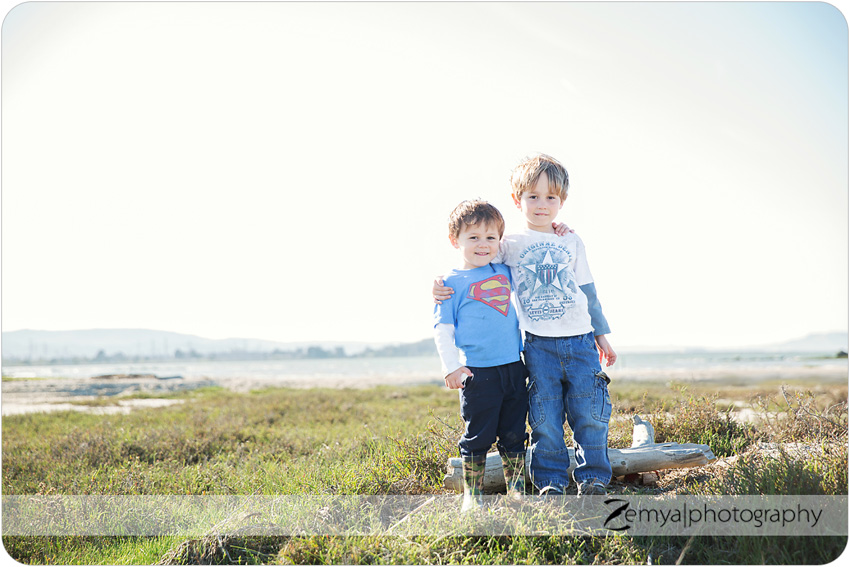 The next step was to introduce a better sky photo. It was critical that I matched the direction of the sun to the original. If you're trying to do something similar yourself, in the absence of an image of your own that matches what you want, you can turn to stock photography. BUT…. you have to be careful what you get. Your stock image usage rights must allow modification. In my case, I would also want one that allows commercial use if I ever want to share it on this site.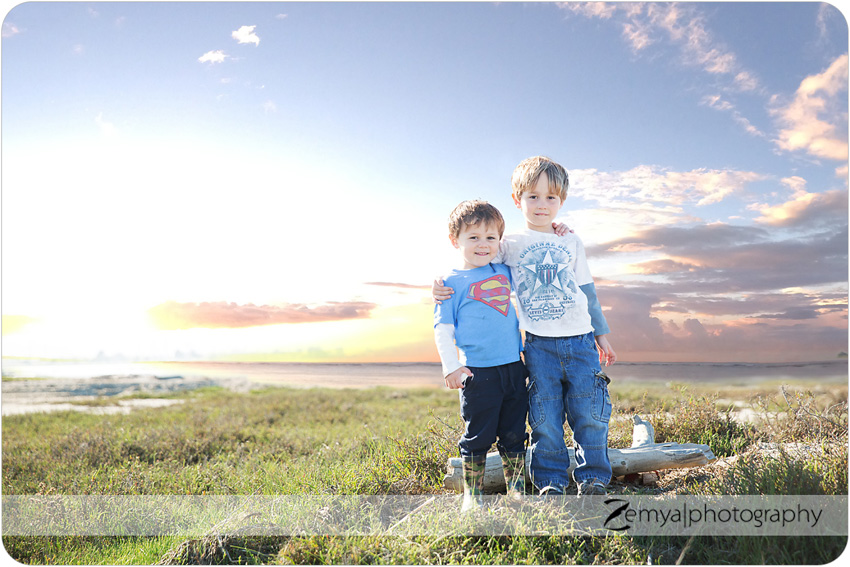 I had to carefully mask out my foreground and boys. In some regards, shooting back-lit really helped here, because halos are part of back-lit setups, and if I missed any bit, it still looked natural.
At this stage things were looking pretty good, but now things felt too washed out. I turned down exposure a tad.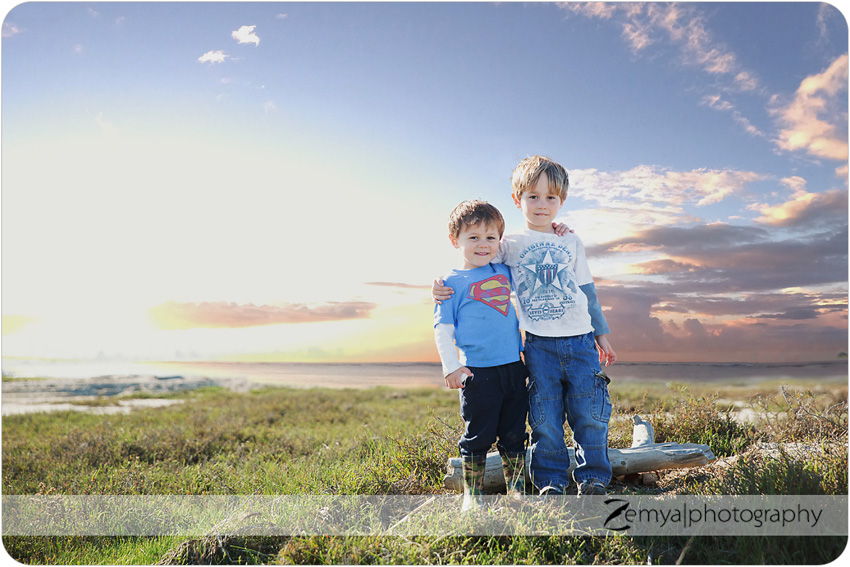 Lastly, I went through to give this image a summer-kissed, later evening feel, by making it a bit more golden all-around. Added just a little bit of sun-haze to the left as well.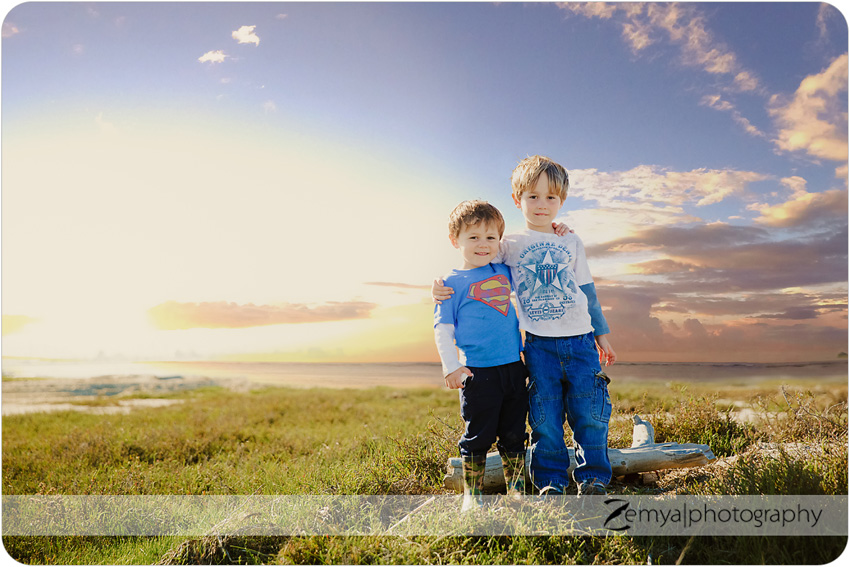 And there you have it! Post-processing magic. Don't ask me how many hours this took, but it was worth it 🙂
About Zemya Photography
Zemya Photography is a professional Bay Area photographer, based on the Peninsula, and specializes in couples, maternity, family, newborn, baby, and children's on-location, natural light, lifestyle portrait photography. Book your session today