When I scout locations for mini sessions, one of the things that I look for is versatility. It's important to me that each of my families have a unique experience, and their photos don't look cookie cutter to everyone else that day. It keeps me thinking on my toes a little, and I'm sure you don't get bored following either ;p
I love El Palo Alto Park! It's a hidden little gem straddling Menlo Park and Palo Alto. You walk through it in three minutes, so it's easy to overlook, which is sad because it's an incredibly pretty spot. I think bicyclists get more out of it as they cut through on their ride. You saw it before at this awesome session for a girl and her sisters. I knew I'd want to use it again, and morning or afternoon, it hasn't disappointed me yet.
When I arrived the morning sun was looking so pretty coming up through the tall redwood trees. It was perfect. And it was perfect for THIS family, and their golden haired girls. G had fun peeking through the trees playing with mom and dad. At one point a train came by (I bet you'd never guess that 20 feet to our side are the Caltrain tracks; but don't worry, they're fenced off, so no toddlers can accidentally wonder on), and G froze looking at the passing cars. The light was perfect, her gaze was perfect and I held my breath. Because I got the perfect photo to match that moment too.
Little A is sitting now. You saw her last when she was just weeks old. She has golden hair like her mom and sister and awesome smiles to boot.
Thank you for another wonderful year, guys! It's been wonderful to photograph you over the past 3 years and watch your daughters grow.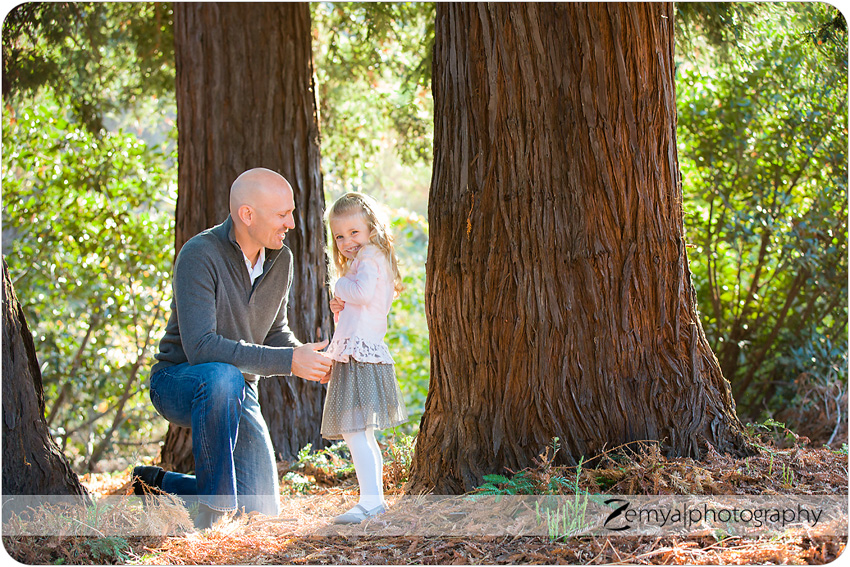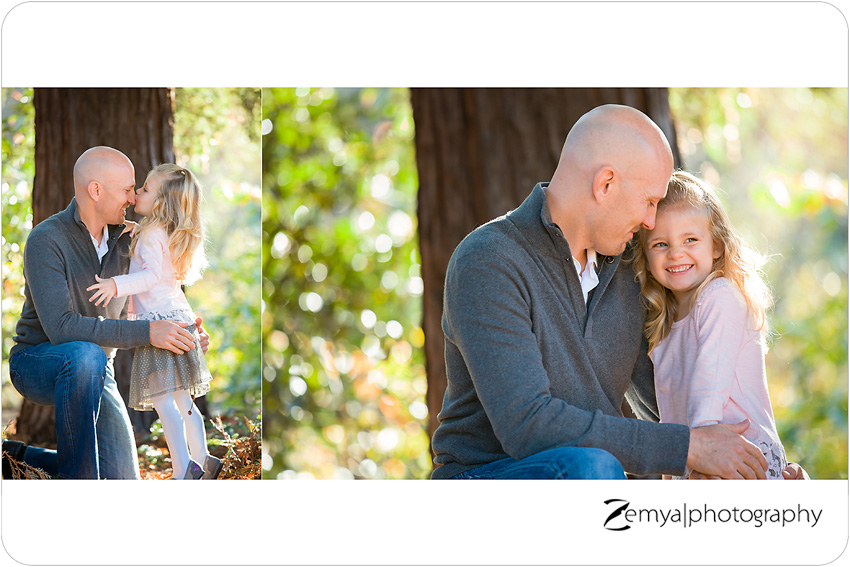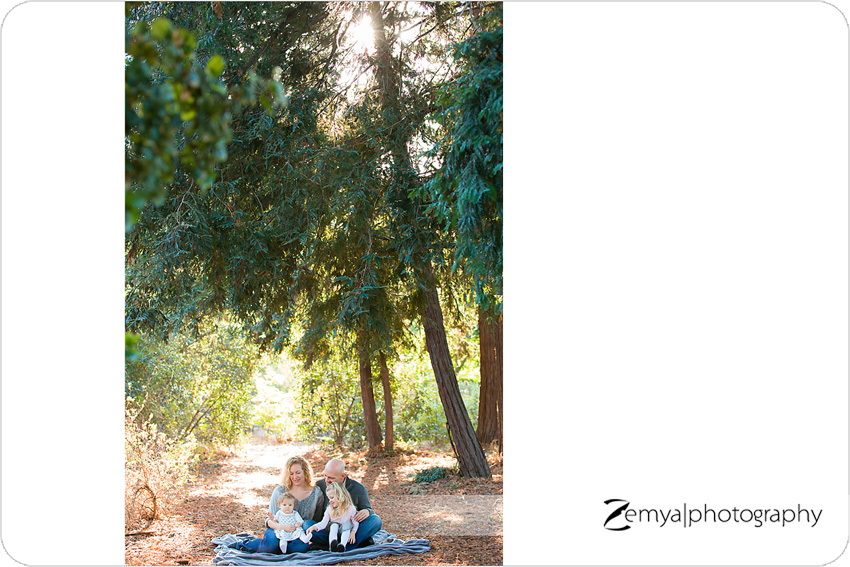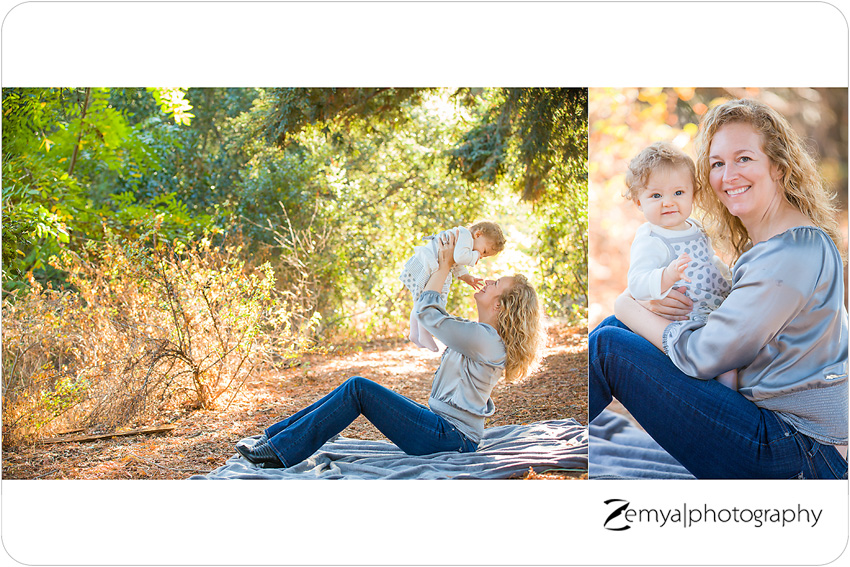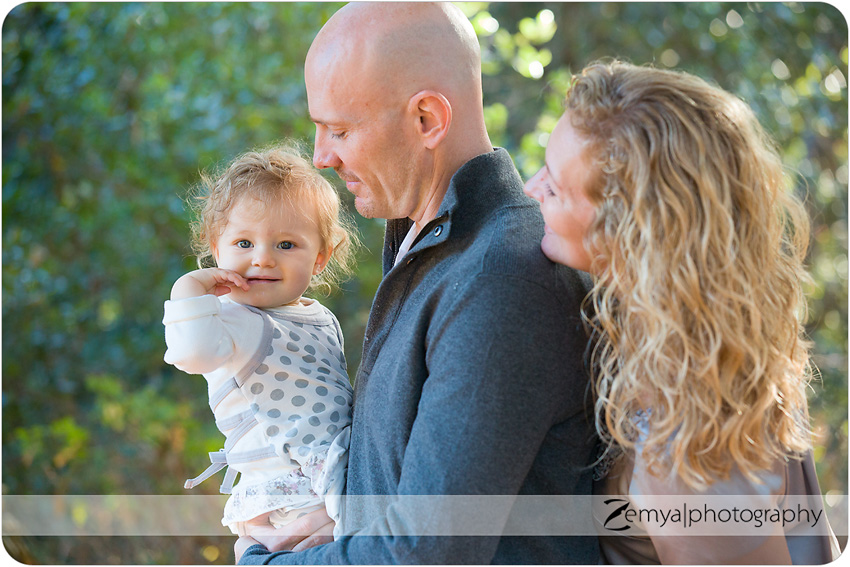 About Zemya Photography
Zemya Photography is a professional Bay Area photographer, based on the Peninsula, and specializes in couples, maternity, family, newborn, baby, and children's on-location, natural light, lifestyle portrait photography. Book your session today