It's fall season and you know what that means: fall family portraits time. To say things are a little crazy around here, would be an understatement. In the past month alone I've met with over 20 families, and since delivering their family photos has been my priority, sadly, this site of mine has been a little neglected. I'm hoping to make a small dent in that today, though, by kicking off my preview of some of those sessions.
First up are J, J (double J-family, yeah!) and their adorable boxer fur kid, Chloe. This is the 3rd year I've met with these guys and every year I'm so happy to get to work with them. At the very beginning they were worried they were both "Chandlers" with how they respond to being in front of a camera, but clearly I'm doing something right for them to see them enjoy their photos as they do and come back. Chloe, and how these guys feel about her being in their family photos year over year, was also one of my inspirations to make sure that at least a few of my fall mini sessions are held at locations that are dog friendly. I'm glad I get a chance to practice my cat calls on her 🙂
We met on the campus of De Anza college. I seriously love this place. I hadn't been back since early this year, but it's such a great location, with so much versatility (stay tuned — I'll show you how). More than anything, though, I love it for it's color, and really neat architecture. Color for sure was our theme with J and J though, because between the red of the structure walls, and the purple of J's hair, we were so set! I love it. J's purple hair is courtesy of Vain A Salon in Campbell. Bobby is a crazy-awesome hair artist, and if you're the kind of person that feels comfortable sitting in a chair and giving up complete control of your hair to someone with mad skills, you'll love what he'll do with you.
Get ready for more coming at you soon.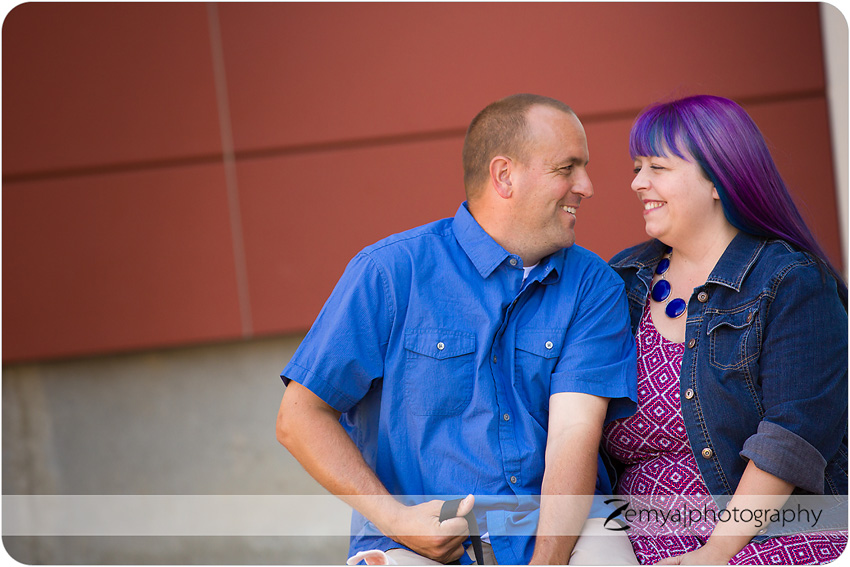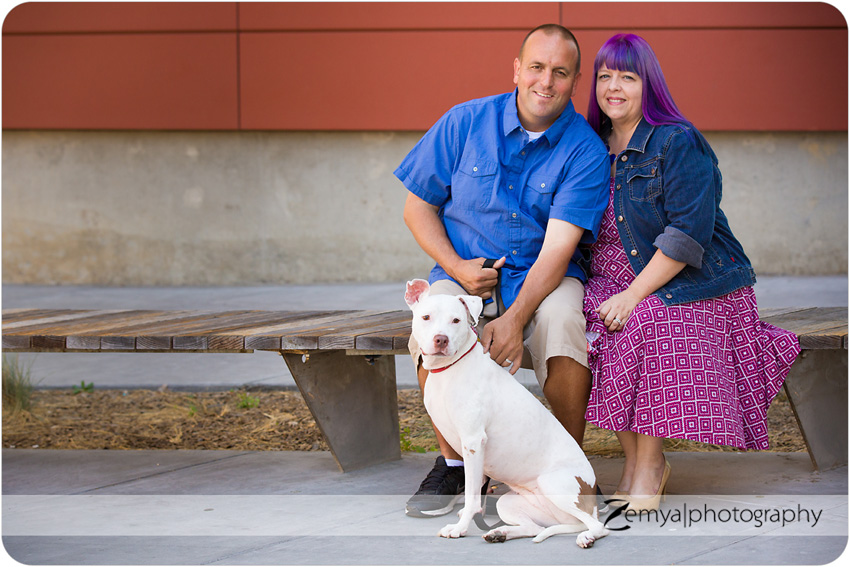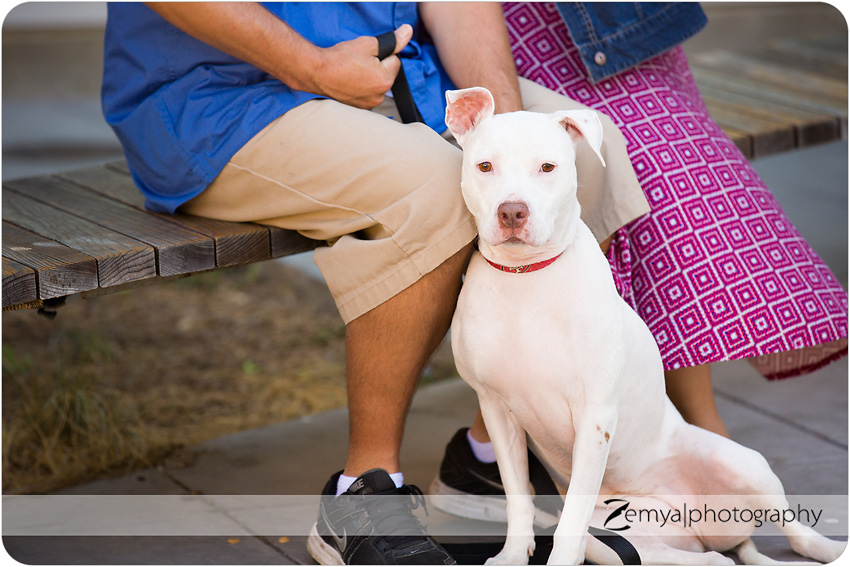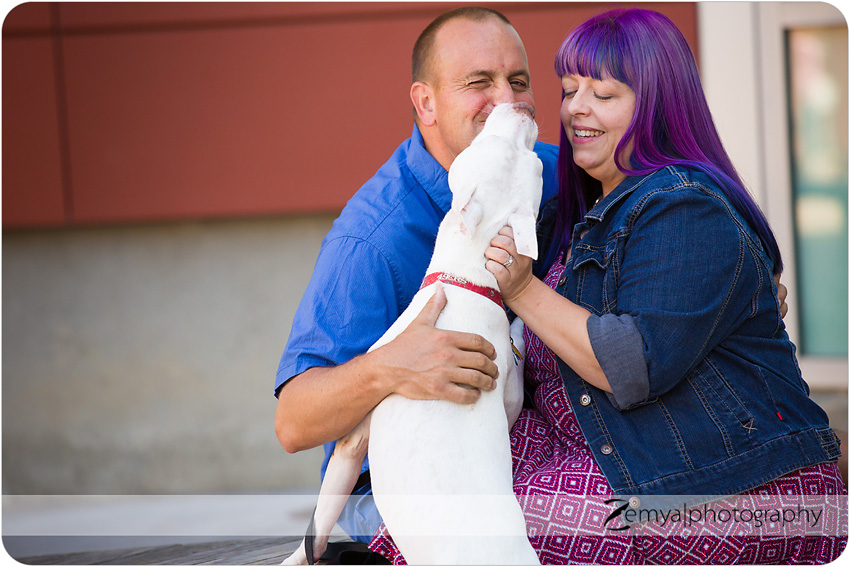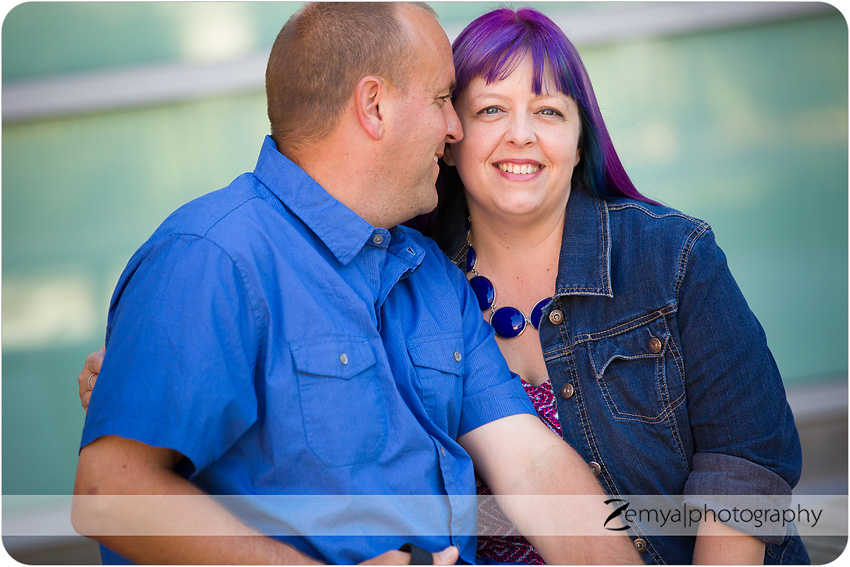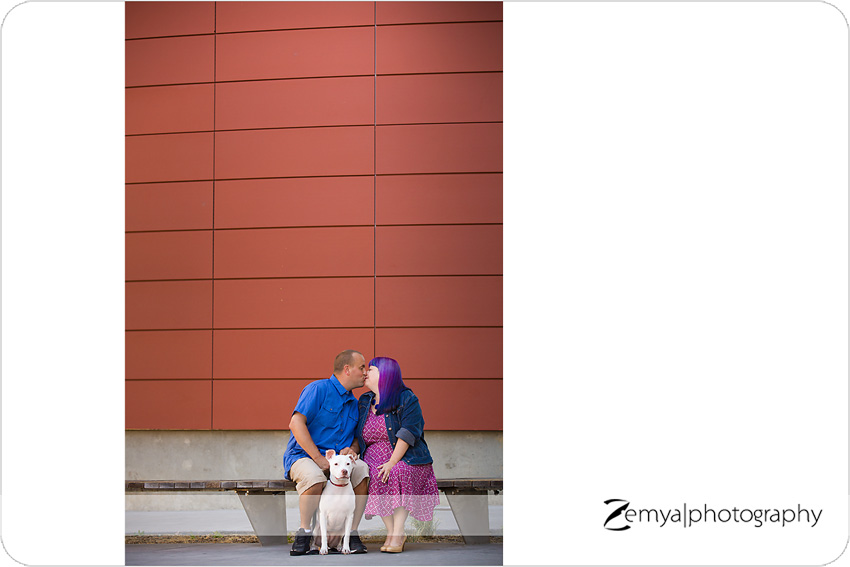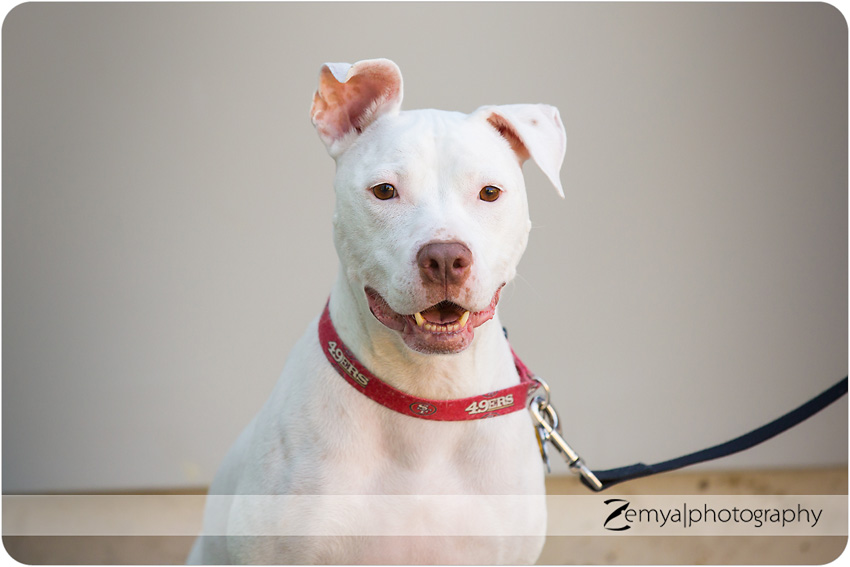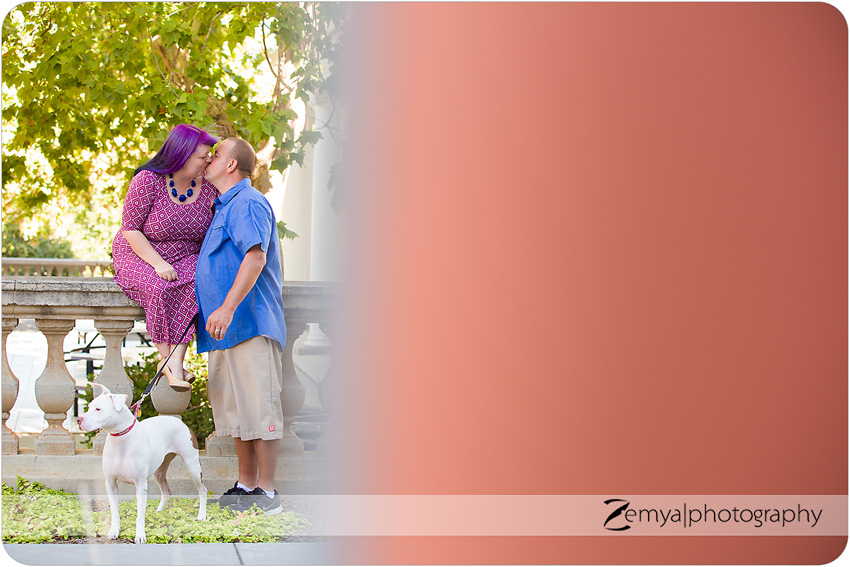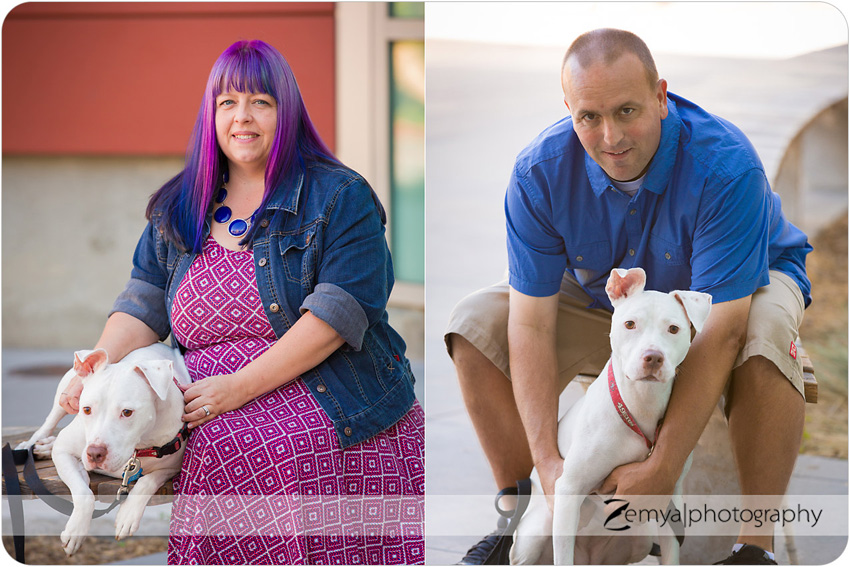 About Zemya Photography
Zemya Photography is a professional Bay Area photographer, based on the Peninsula, and specializes in couples, maternity, family, newborn, baby, and children's on-location, natural light, lifestyle portrait photography. Book your session today