The reason I like lifestyle family photos at home is simply how different each session turns out. Each home is like a fingerprint — every family makes it uniquely their own. Even if I was to walk into the same layout of a house, every piece of furniture, every comfort accommodation each family does makes their home special to them. That variation, and unexpectedness keeps me on my photographer toes in such a good way. I love family portraits at home just for that reason!
Outdoors, I'm antsy to know my surroundings. I need to know where the light comes in, where it falls, how I can make it work with my photo (or at least not against it). I will scout out locations that my clients request trying to get as close to the time of day, even if that means driving an hour, so that I know what I'm getting into. Yet, going into a family home I don't have that urge for control. All I can hope for is decent-enough window light (though I bring a little video light just in case), and room for me to work in. I've crammed myself up into closets, stood on top of beds and tables all to get the shot and it's been great. I love the challenge! I love having to think on my feet! I love getting a chance to incorporate those home elements into shots.
I've been fortunate that so many of my sessions this year have given me this chance to shoot indoors. Partly due to rain, but also because my families requested it.
When I walked into G's home, her husband was still getting ready (another bonus to family sessions — a little behind on one person isn't as big a deal!), so I took the opportunity to get a tour of the place and do some snuggle shots of Mommy and her little girl. In J's nursery there was this awesome bed. See: this Mom and Dad were smart — they realized that if you're going to be making the trek to the nursery and hang with a sleepless kiddo, doing in in the comfort of a cozy full size bed IN the nursery is the way to go. I can't tell you how many nights I stood over our sons' crib, or tried to sleep in a rocker next to them WISHING I could get a bed in that room. And they did it! Brilliant, I tell you!
Do you dig the painting by Nancy Eckels? G saw it on display at work, and purchased it from the artist. As soon as I walked into the front door and saw it, I knew I wanted to integrate it into our session. So happy R & G were OK with clearing out to shelf and letting little J up there. Hopefully she hasn't tried to make a climb for it since.
It's elements like this that tells you what I mean about each home being unique and different. I love being able to incorporate these elements in family photos.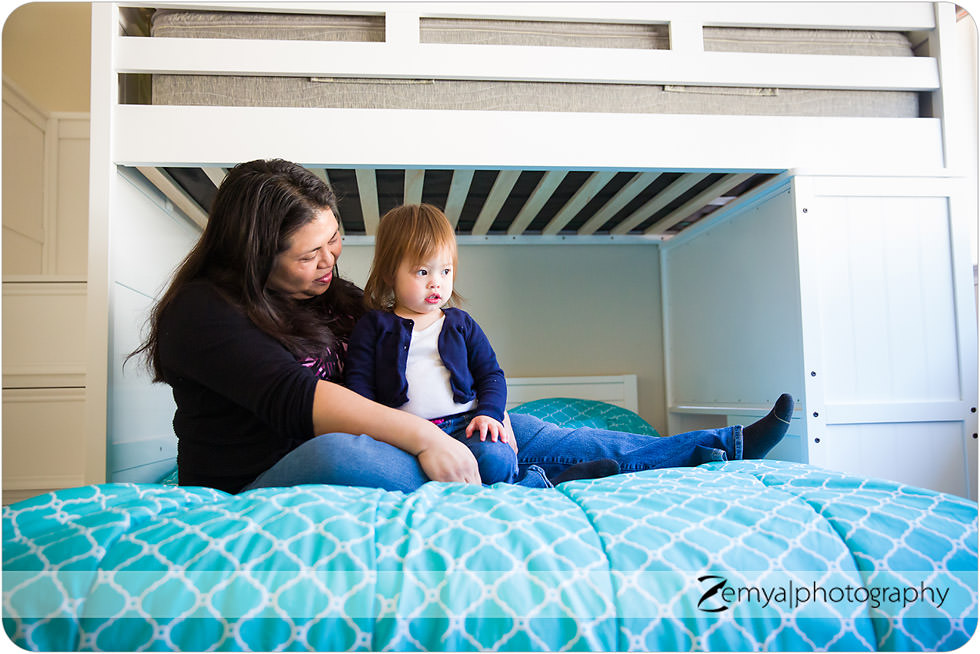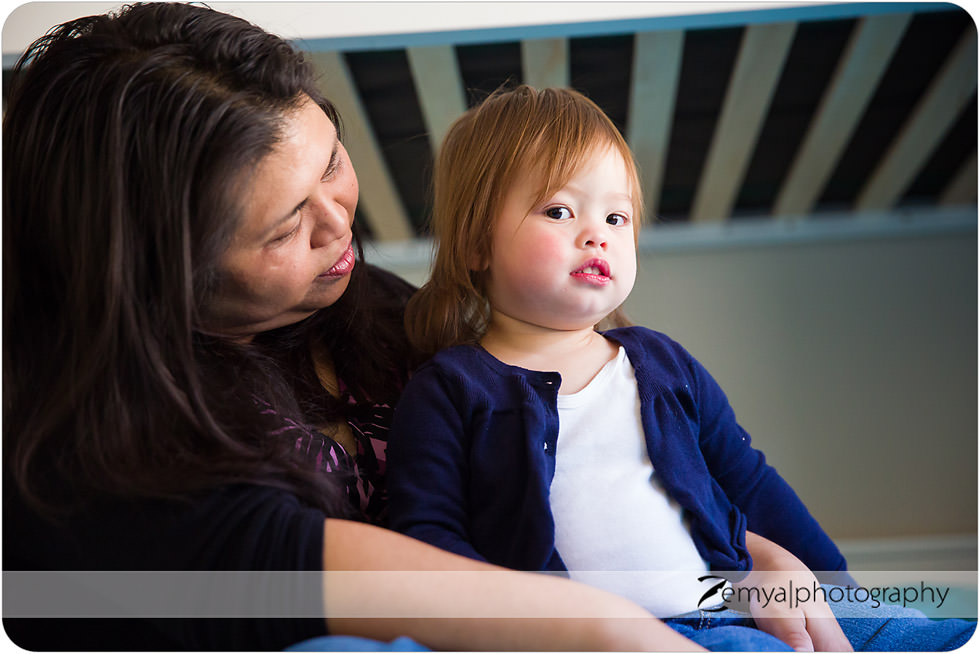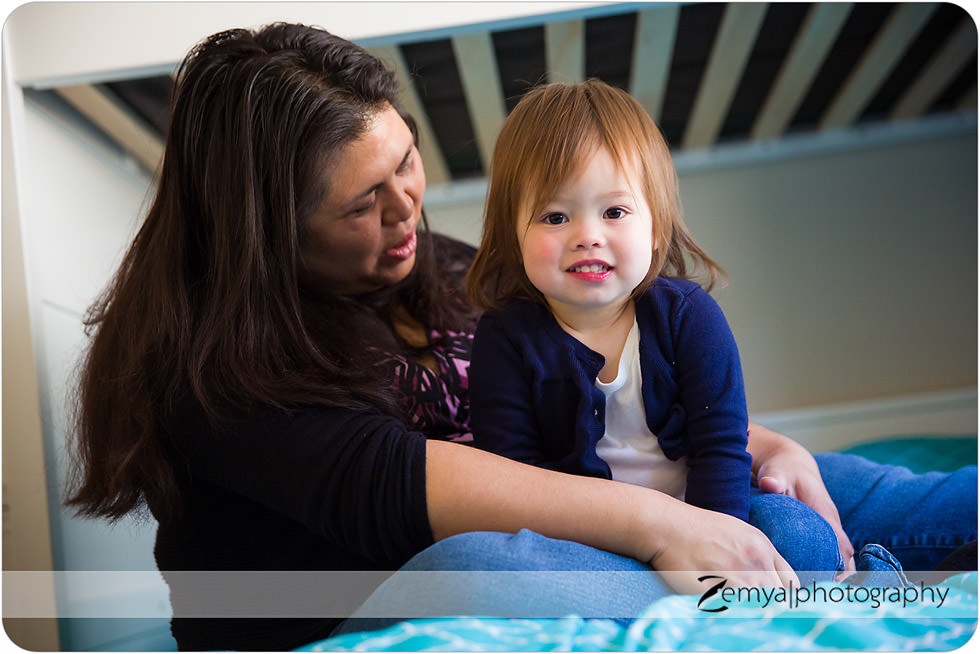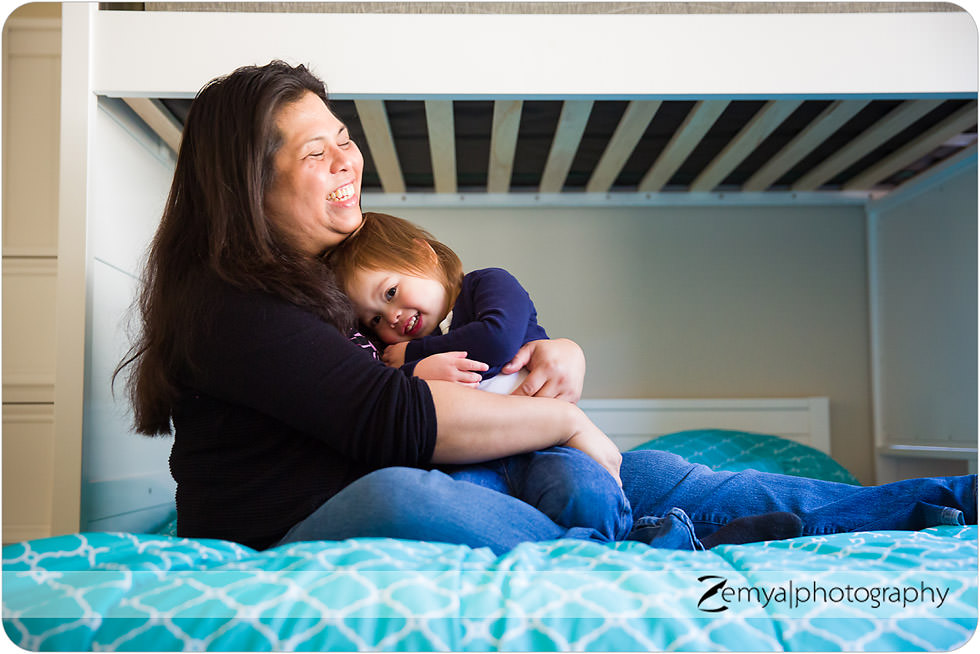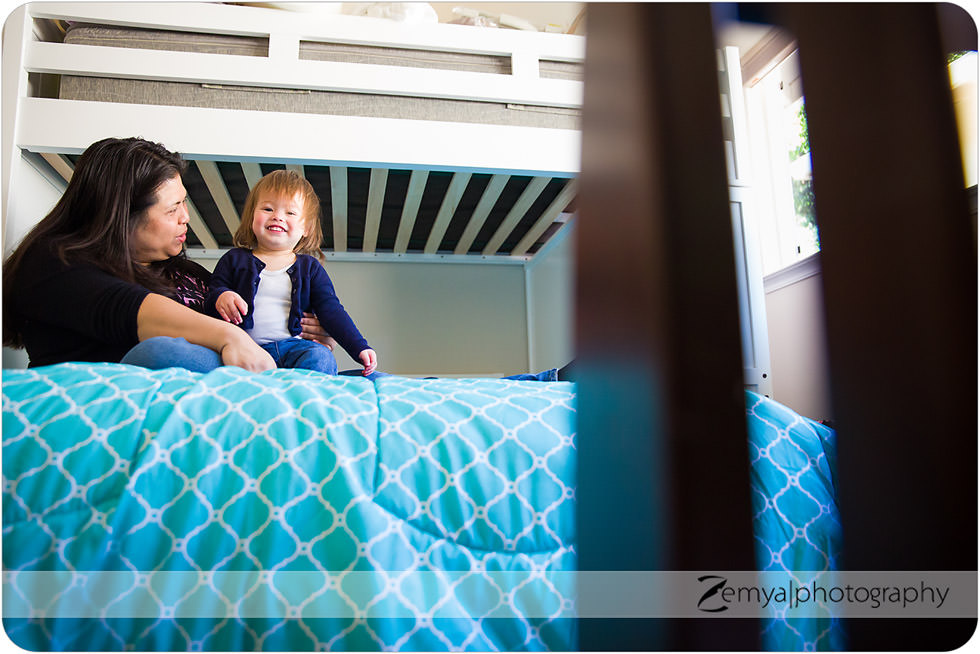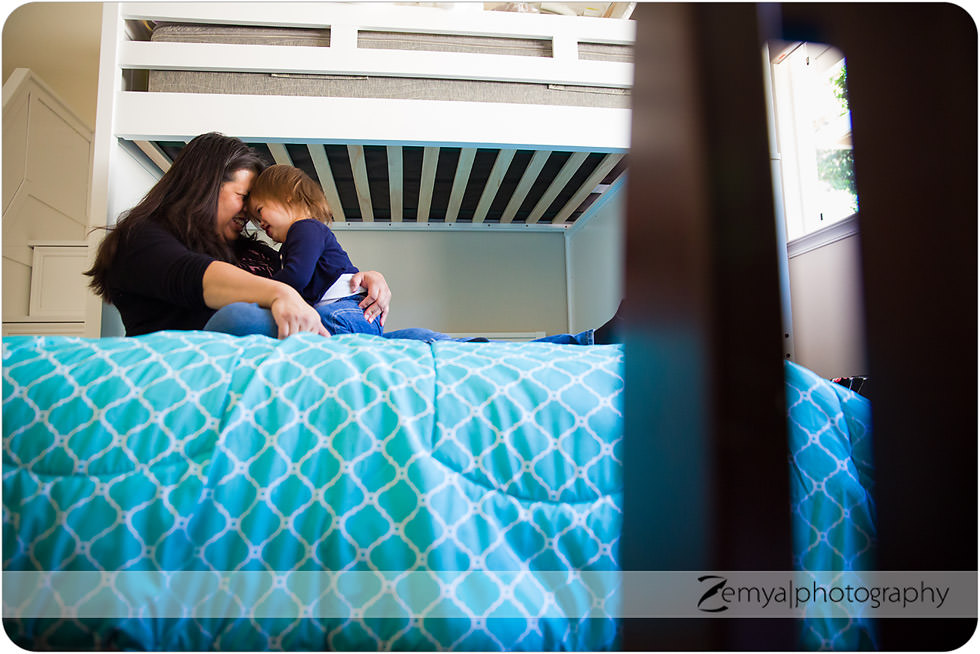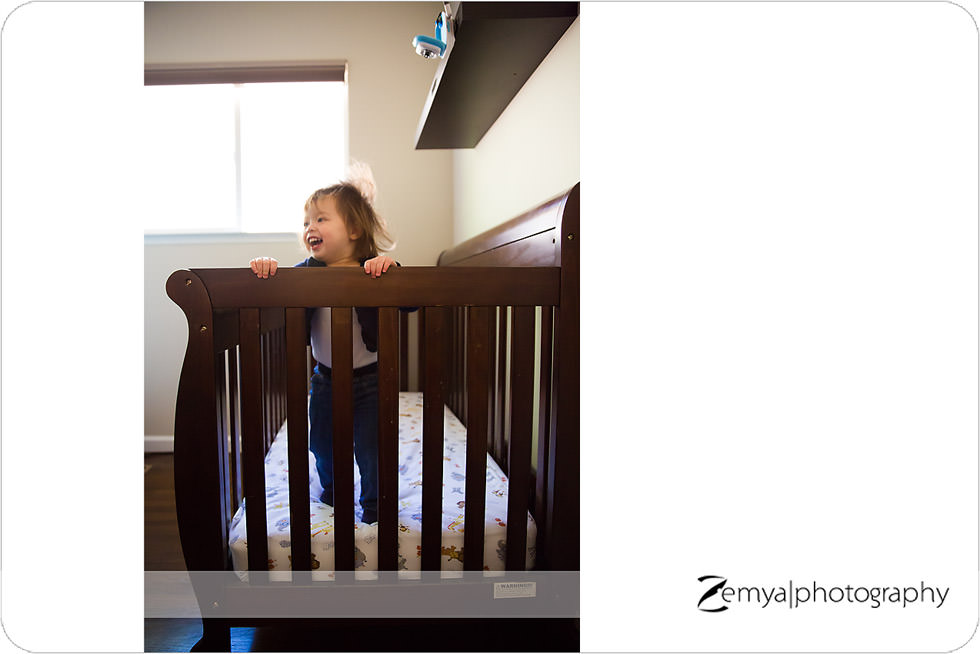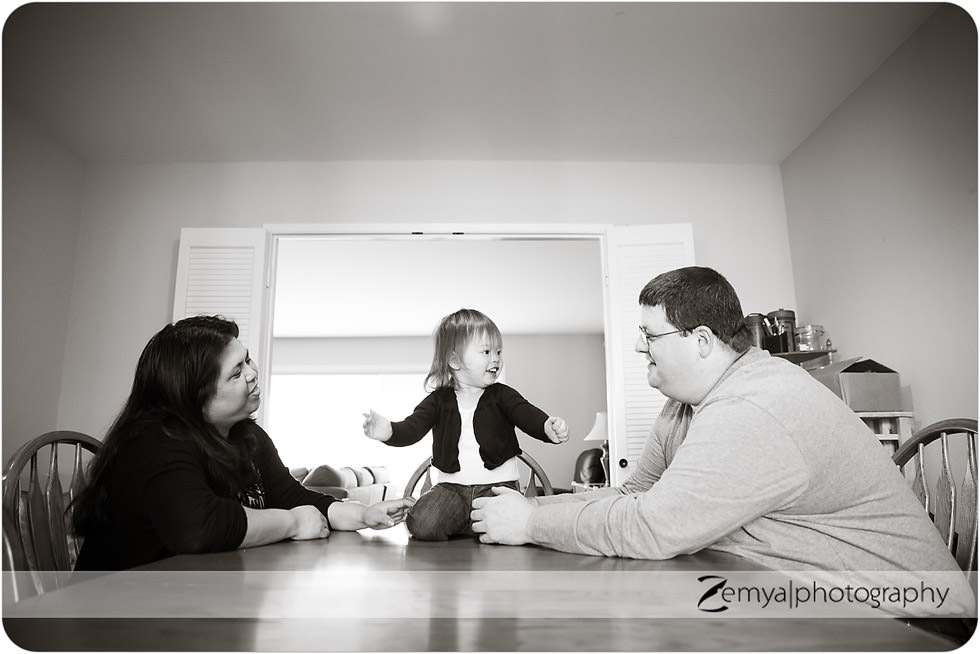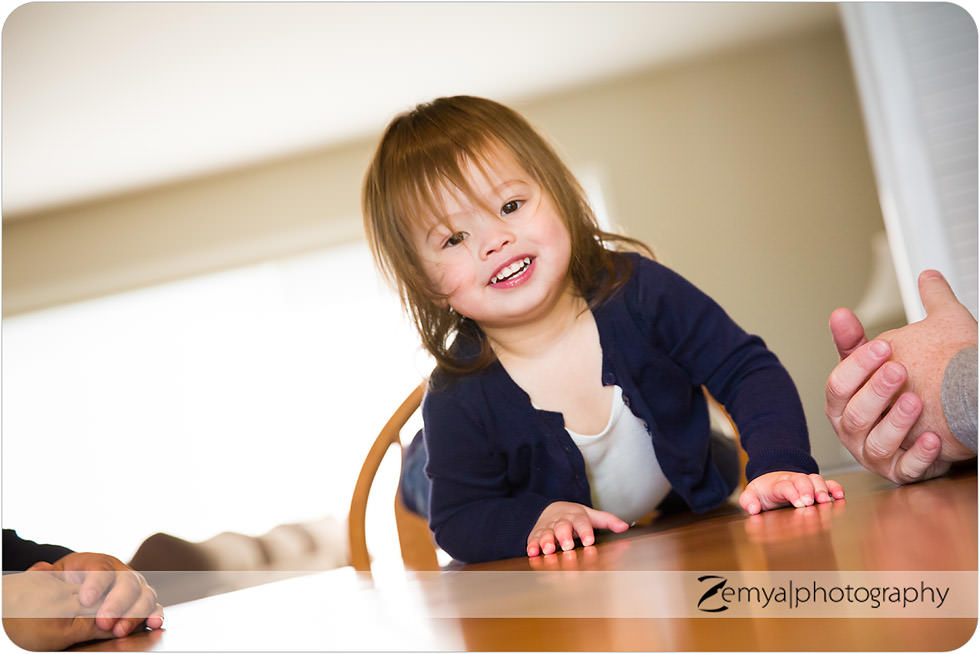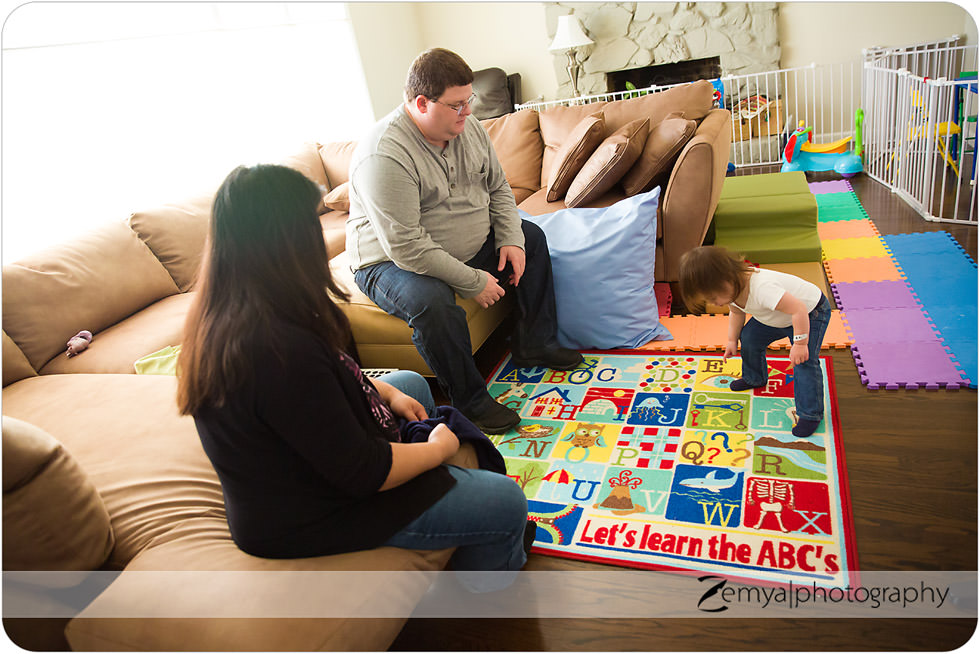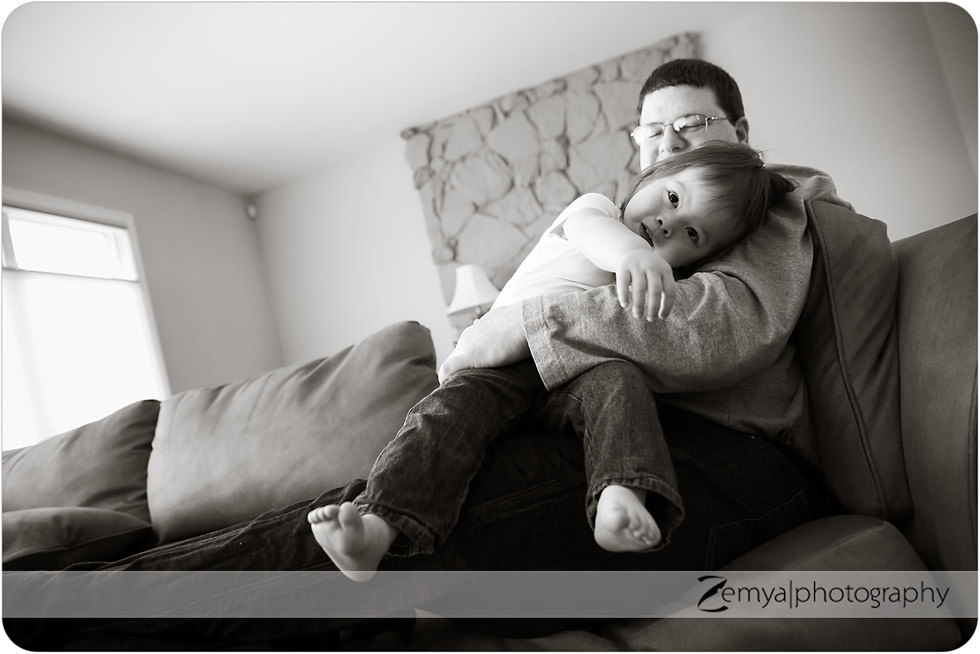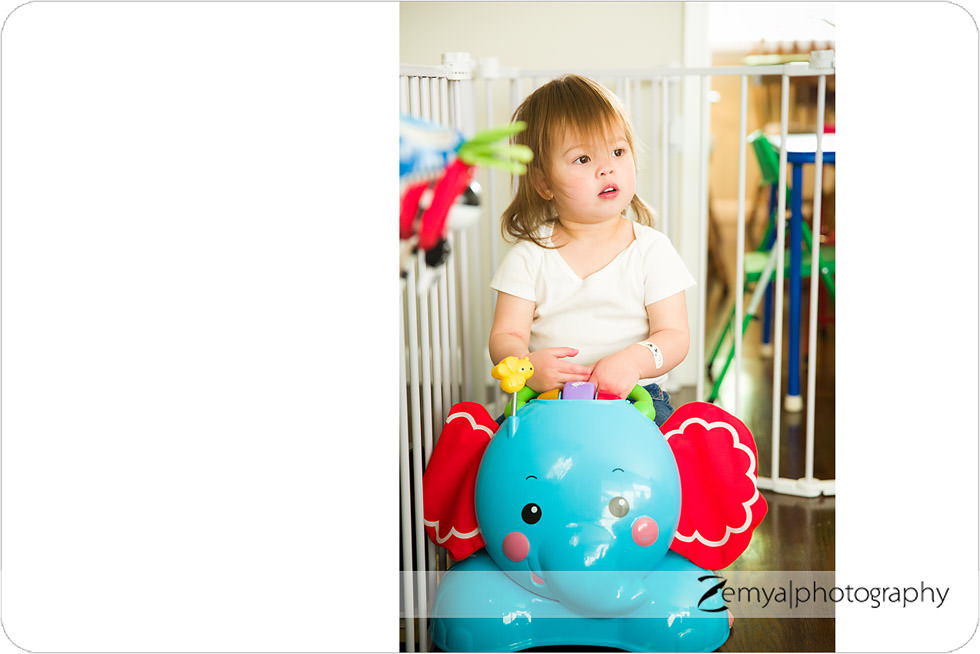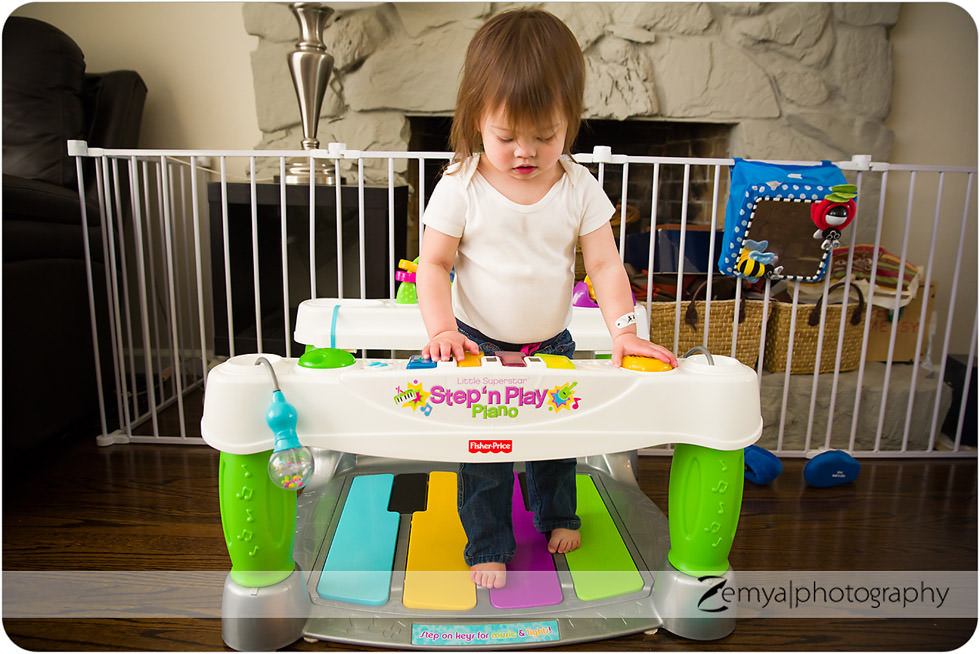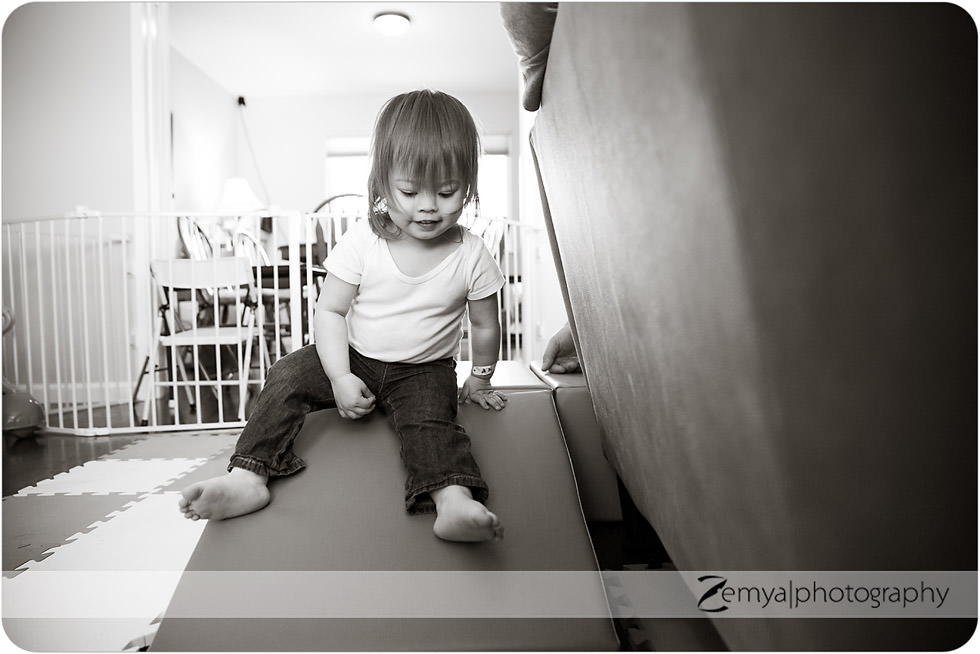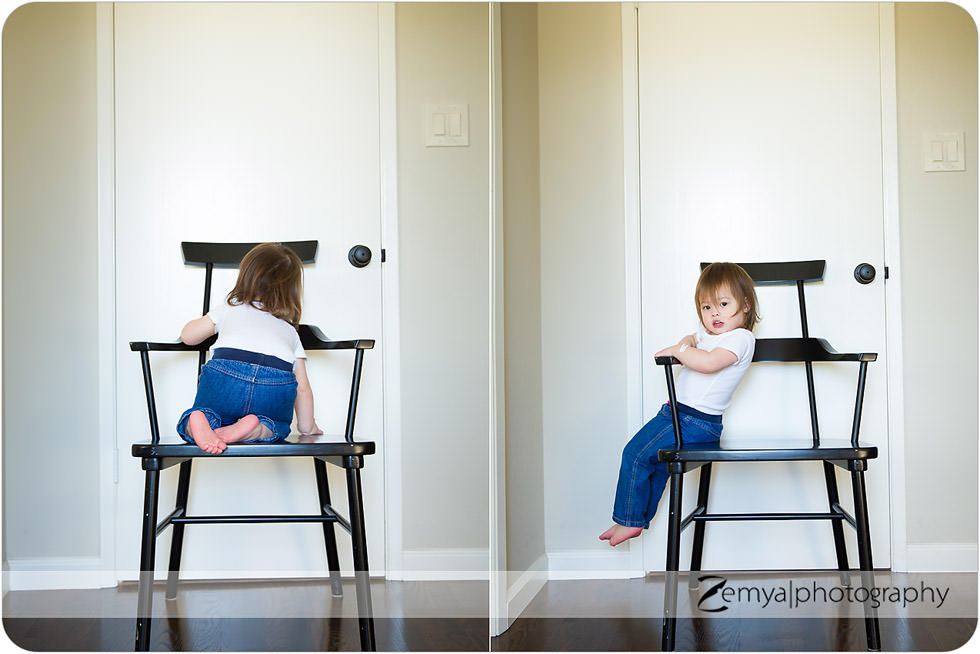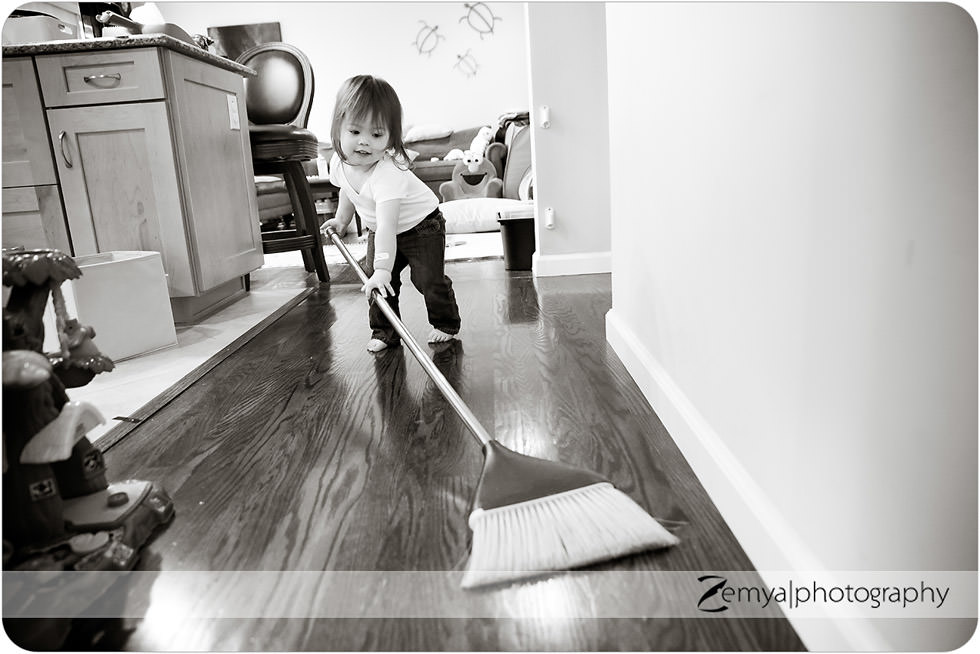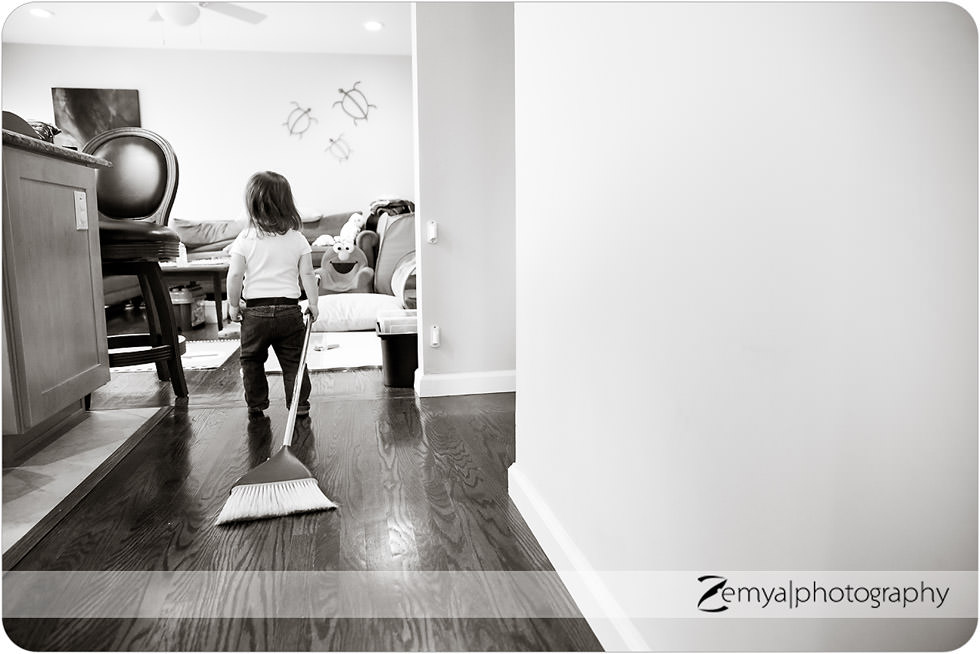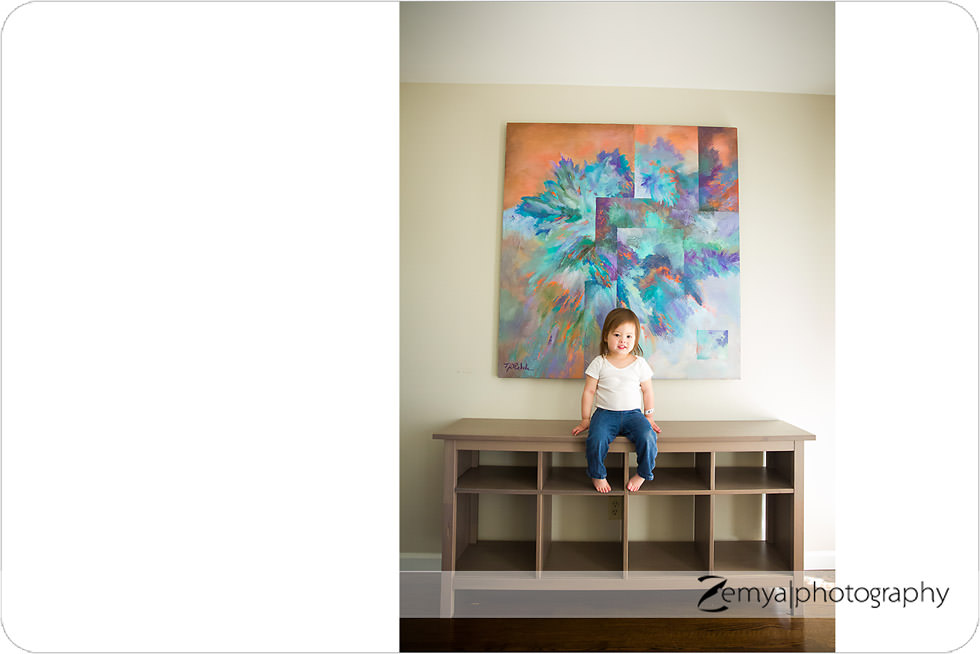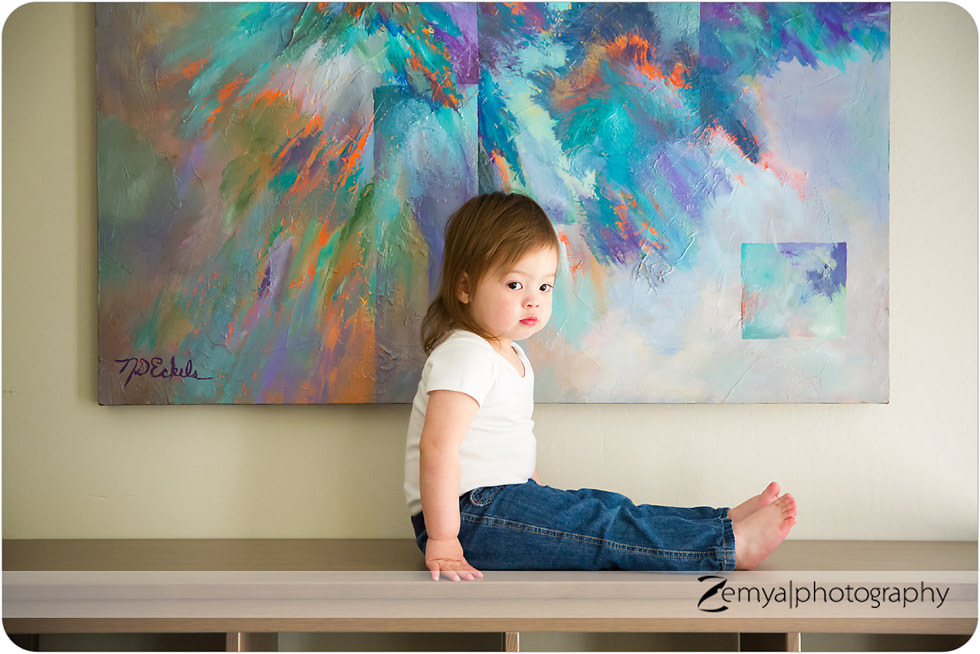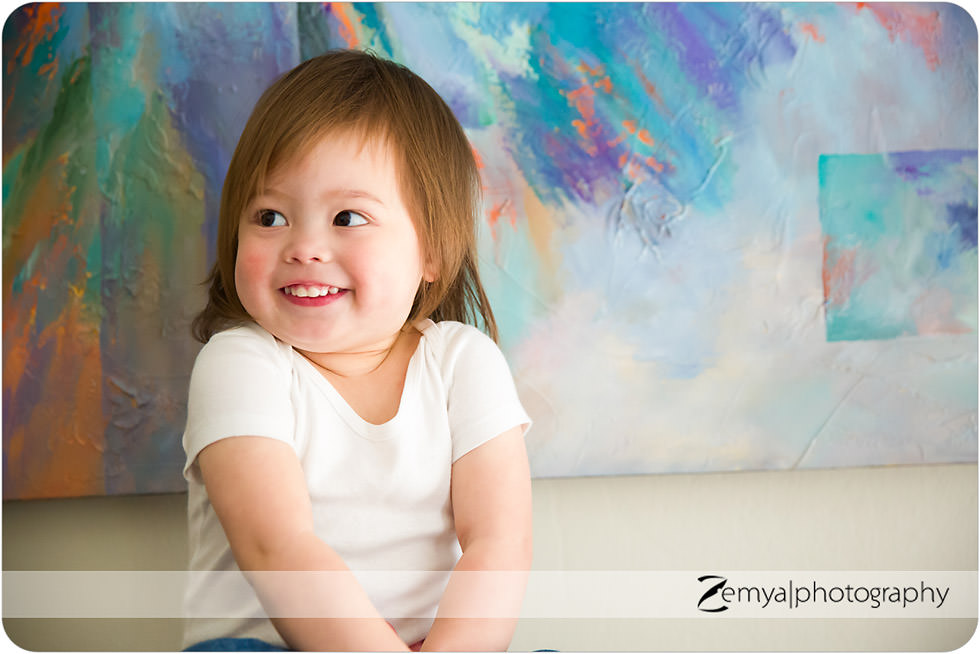 About Zemya Photography
Zemya Photography is a professional Bay Area photographer, based on the Peninsula, and specializes in couples, maternity, family, newborn, baby, and children's on-location, natural light, lifestyle portrait photography. Book your session today