M, A and their girls were the last session of the day for my mini Menlo Park family photography sessions last fall. I had it all worked out in my head, and I had the perfect silhouette image in my head that I wanted to capture with them. We started off at the base of the hill photographing for the gorgeous back-lit scenery, taking some adorable portraits for big sister R and little E. I loved even how the sun lowered behind the bush so it poked out just perfectly some some shots of mom and dad.
I worked as quickly as I could, keeping a really close eye on the sun the whole time. I really wanted to grab that silhouette of these guys and wanted to do it before the sun set completely. Let me tell you — we cut it close. There was a point in time I pretty much said "Let's run for it!" Seriously! We ran up a hill, which was truly the fastest way, and these guys were such great sports about it: running in a dress up a hill is doesn't really make the top 10 list of activities for me on any day. It was worth it though. The clouds were perfect, and the colors brightening the sky by the sunset were awesome.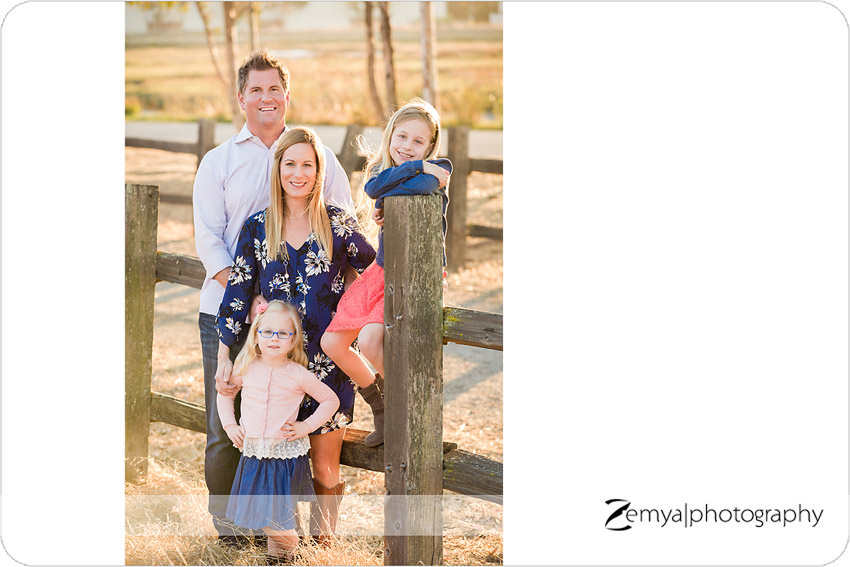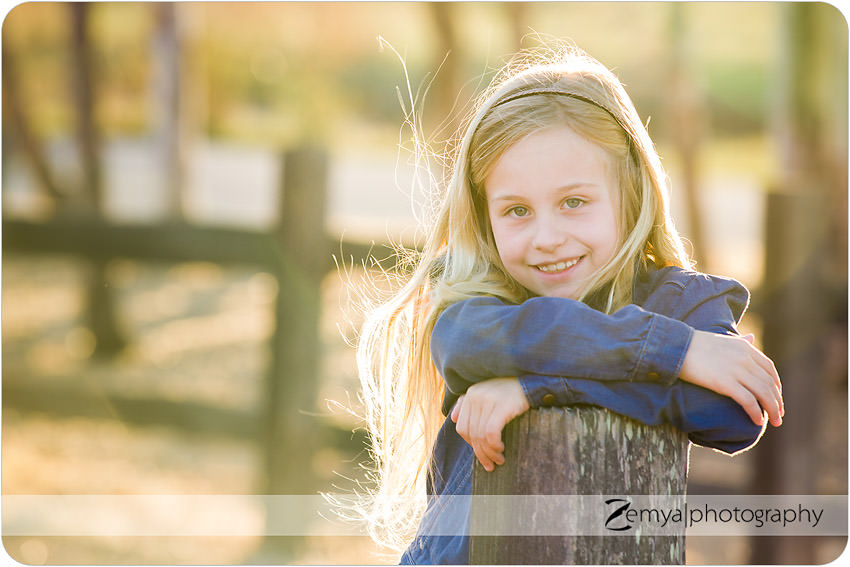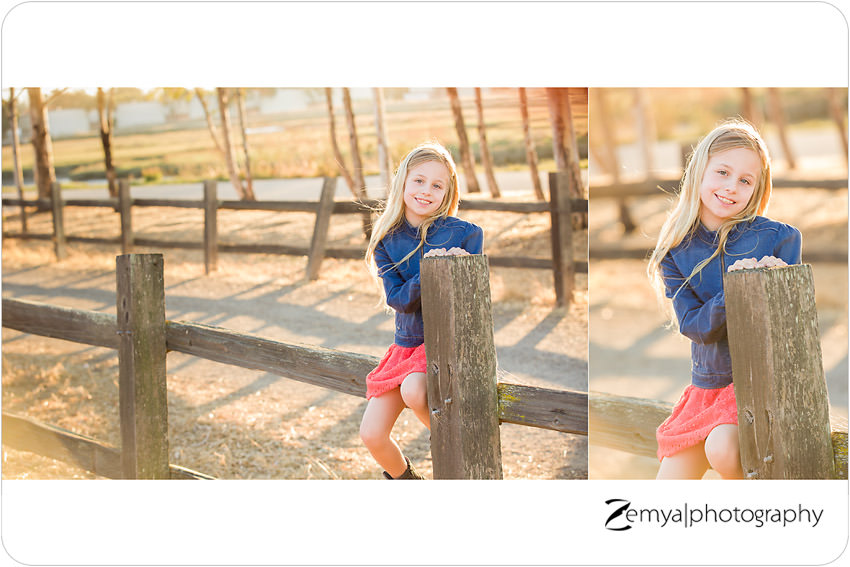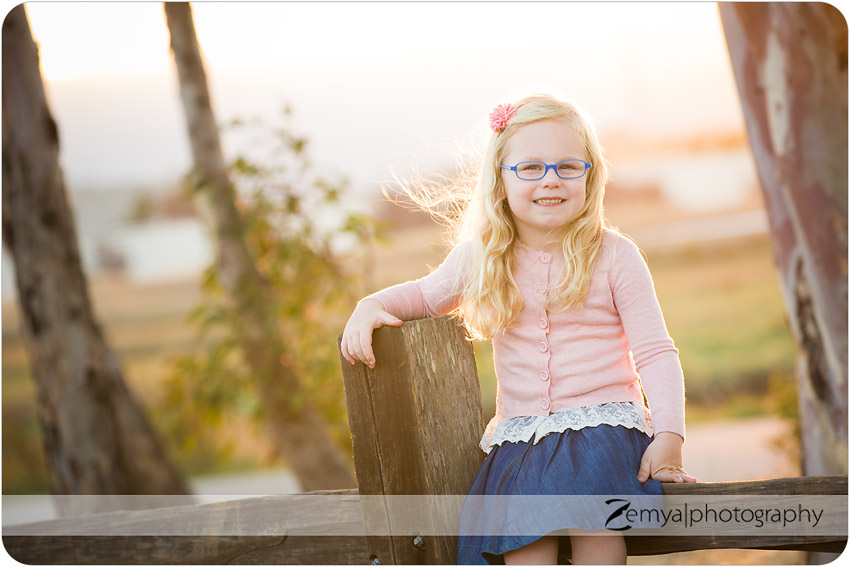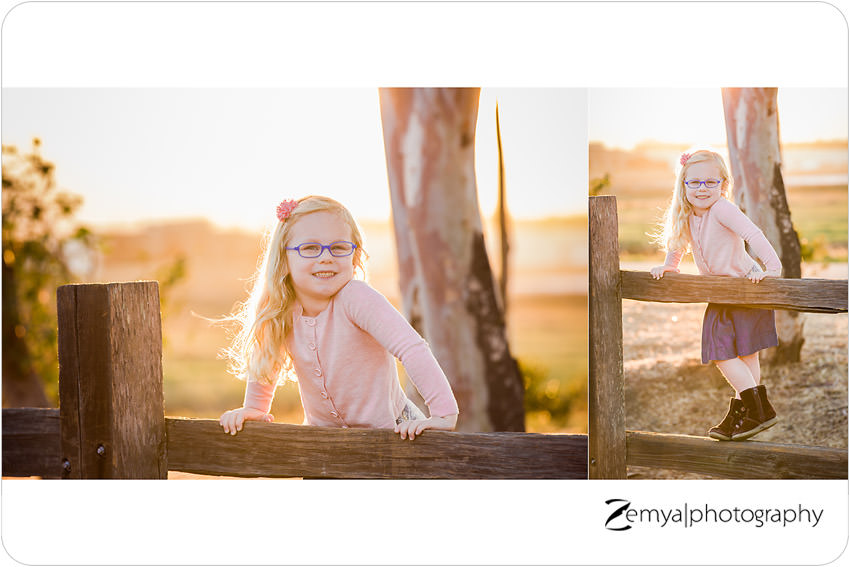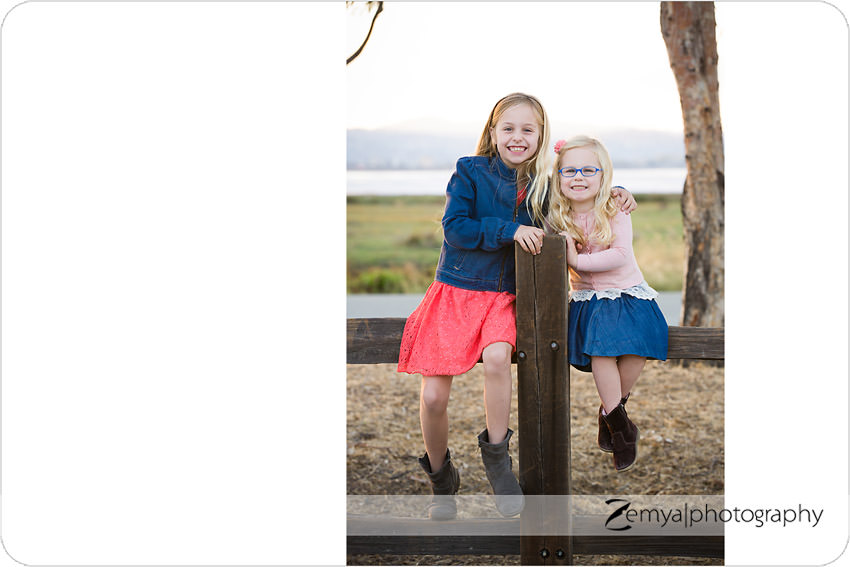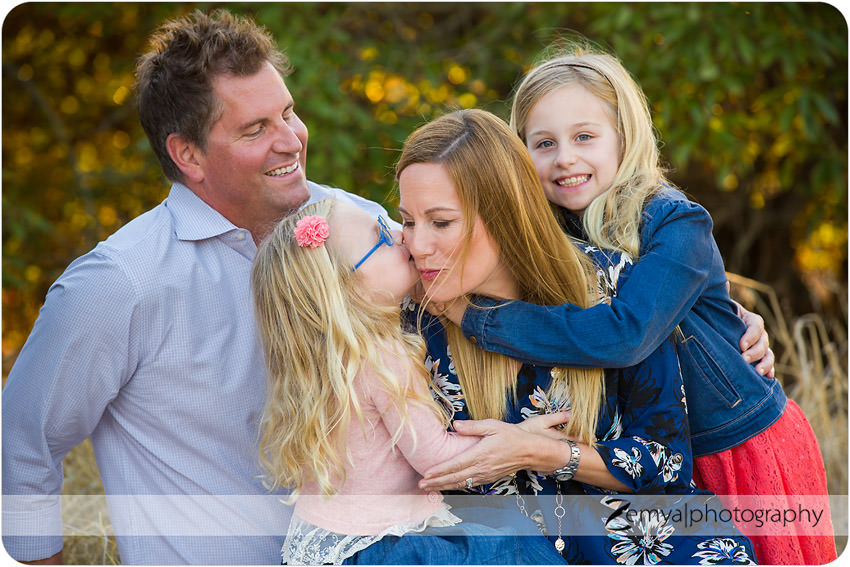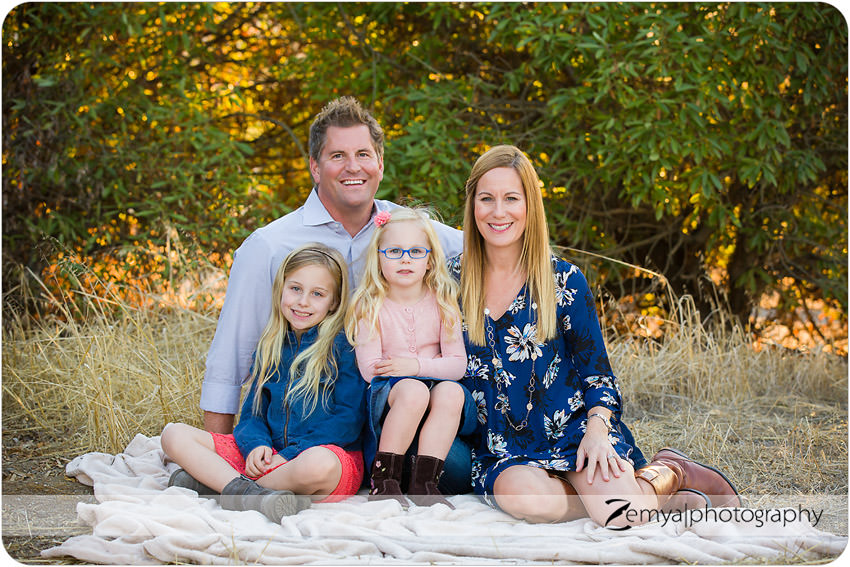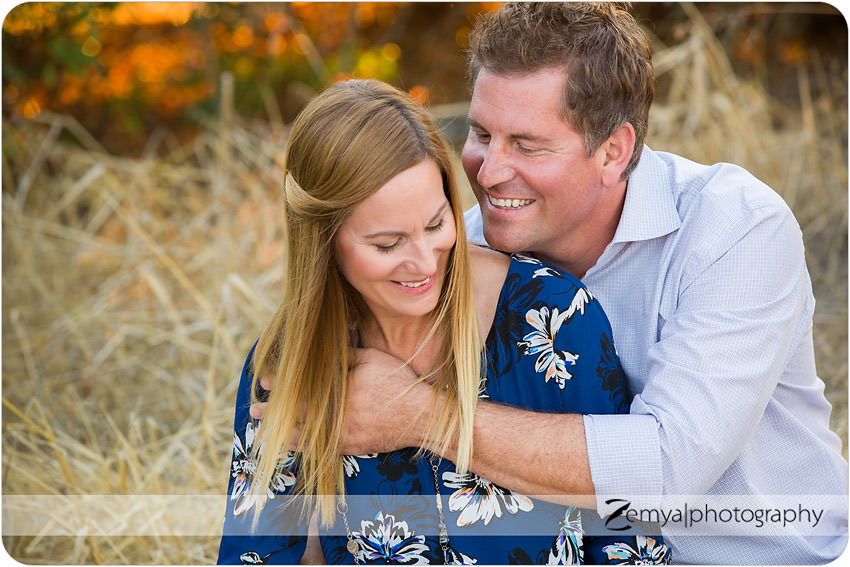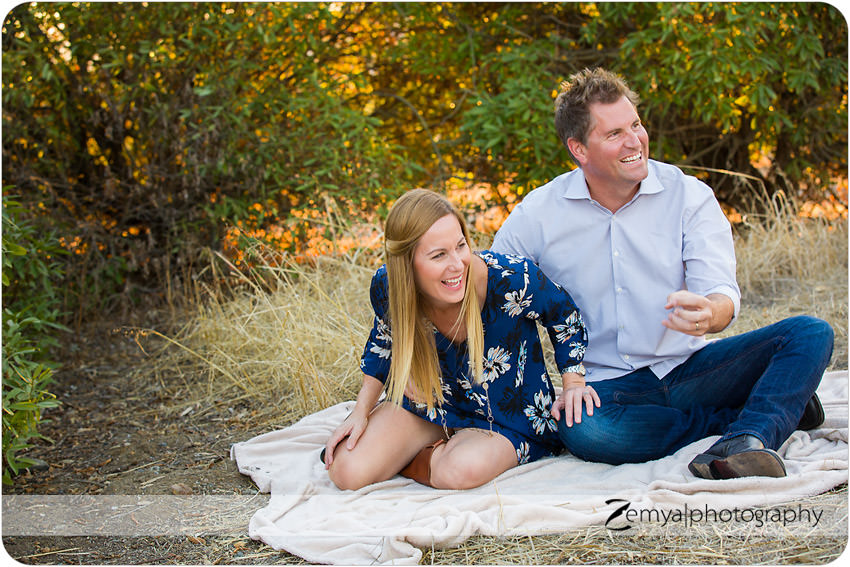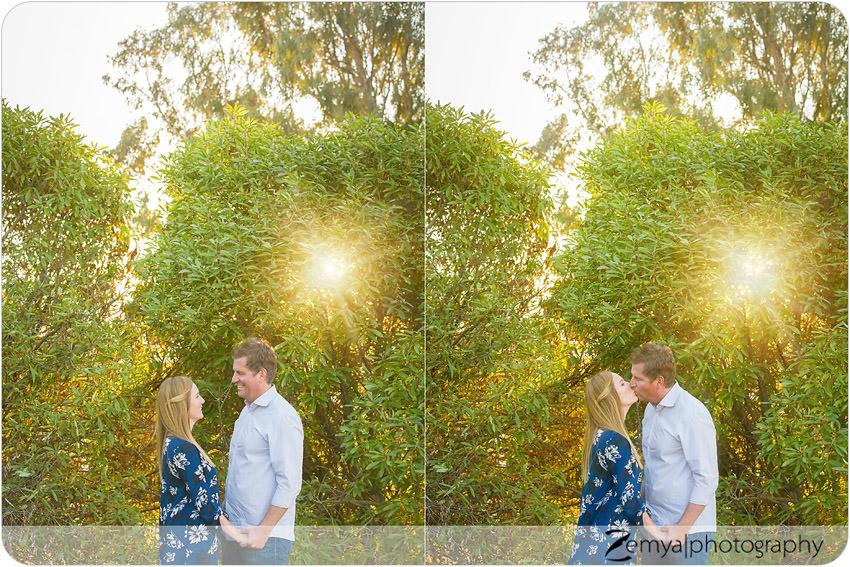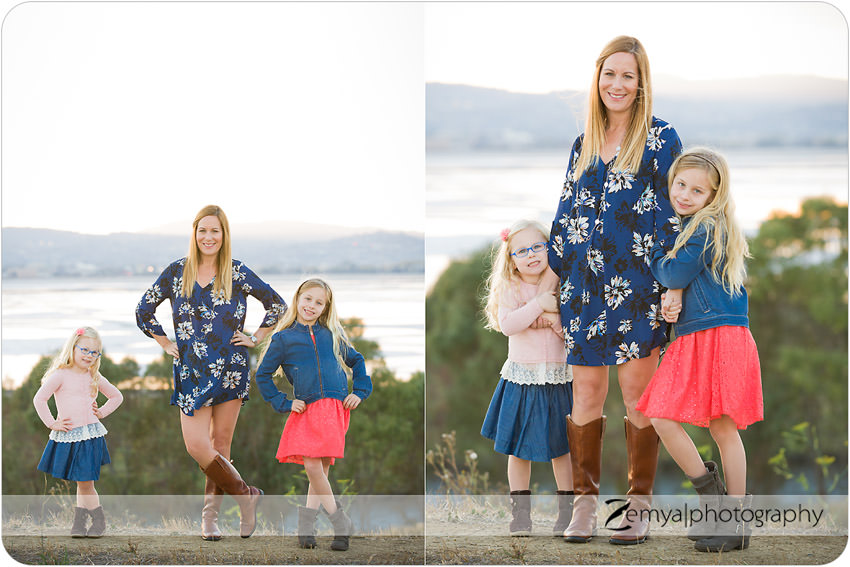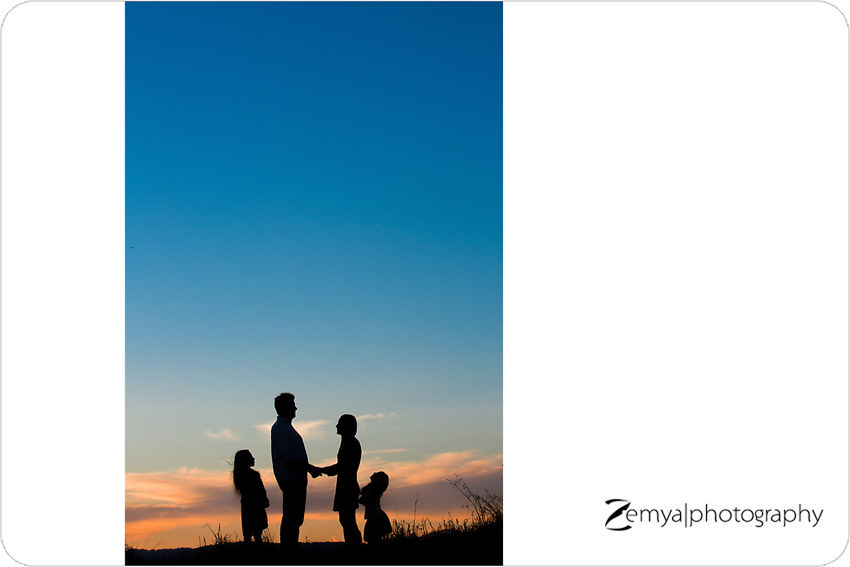 We ended our session and headed right back down the hill. E was holding her dad's hand as the two carried on ahead of us. While we followed, M told me that it was nice to see E hang out with her dad again. She had a big "No daddy!" phase recently and it was good to see them re-kindle that relationship. Things like that make me put my gear back down and bring the camera back up again. This photo might not look like much, but a girl appreciating her daddy (again) is worth it in my book.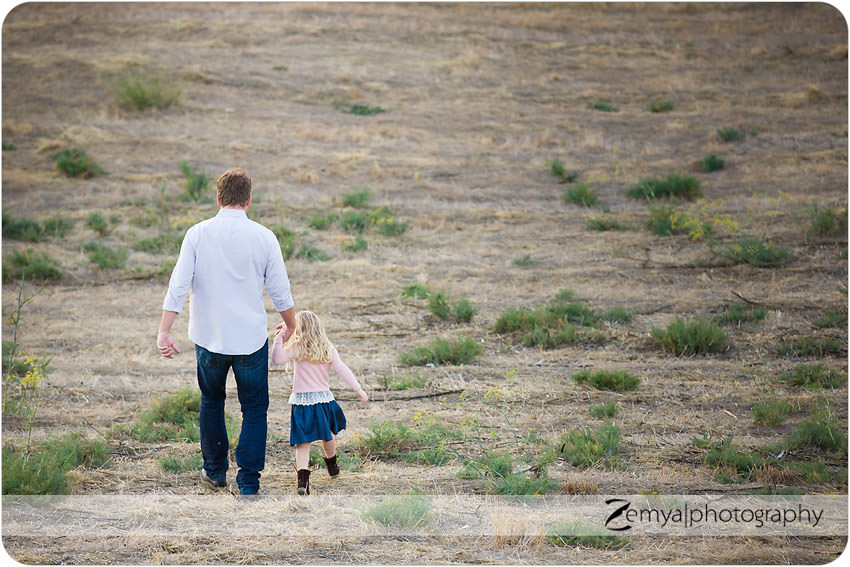 About Zemya Photography
Zemya Photography is a professional Bay Area photographer, based on the Peninsula, and specializes in couples, maternity, family, newborn, baby, and children's on-location, natural light, lifestyle portrait photography. Book your session today