A month ago, these guys braved one of our wettest storms, and we still met for N's maternity session. There were snuggles, belly rubs, and an awesome ending jumping in some huge puddles in the end. I got home that day and ordered myself a pair of Hunter Rain boots because I wanted some of that puddle jumping fun for my home too.
Well, N's belly passenger has arrived. Little R was two weeks old when we met for his newborn portraits. He was alert for part of our meeting and asleep for another. He even gave his daddy a nice grin while he was asleep. I'm sure he was working out a nice surprise for him for later 🙂
Big Bro N was also ready for the day. He brought on his snuggles and kisses for his baby brother. It was really sweet to watch N try to comfort Baby R when he was upset by putting his head on his baby brother's chest… or giving him a kiss. Of course, being two, N was happy to engage in some high-energy jumping. Last time was in puddles; this time it was the bed. It was great!
I find the contrast of a newborn session with a toddler really amusing– you have a ball of energy on one side of the room, and the other a peaceful newborn. I remember as a new, first time parent how frazzled those first few weeks were. It was only after our second was born that I realized how serene that time was. You don't see it until the blur of the toddler Tazmanian Devils around. Since becoming a photographer, and entering the homes of my clients, it's actually kind of fun to see the same pattern in their home. It's like the hazing ritual everyone goes through.
Welcome, Little R. You have a wonderful family to grow into.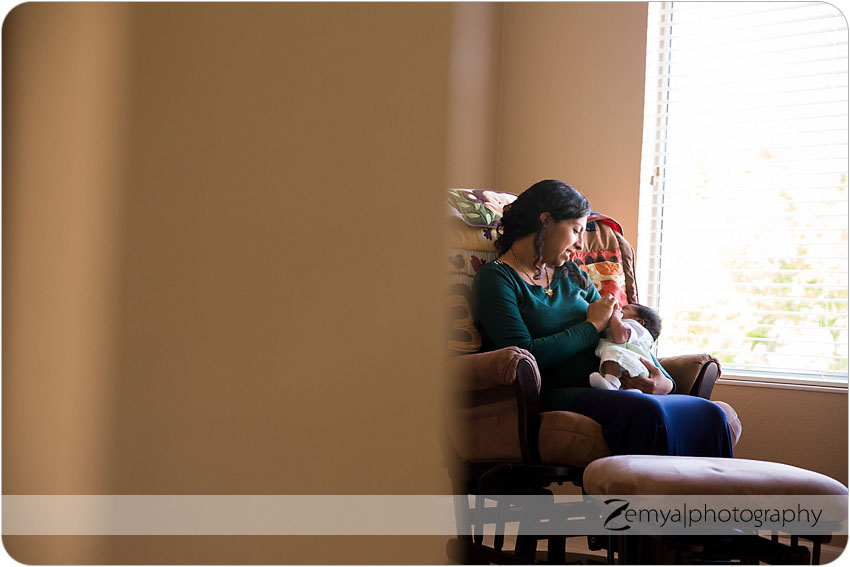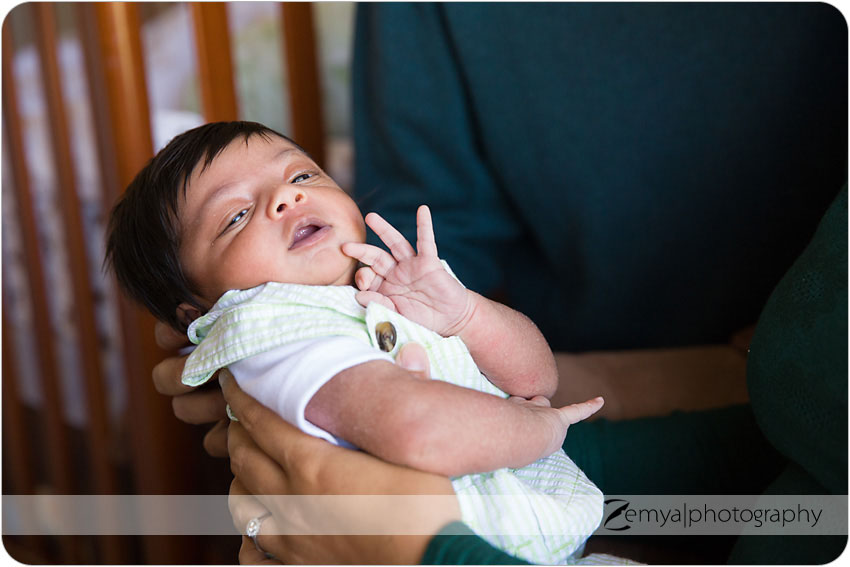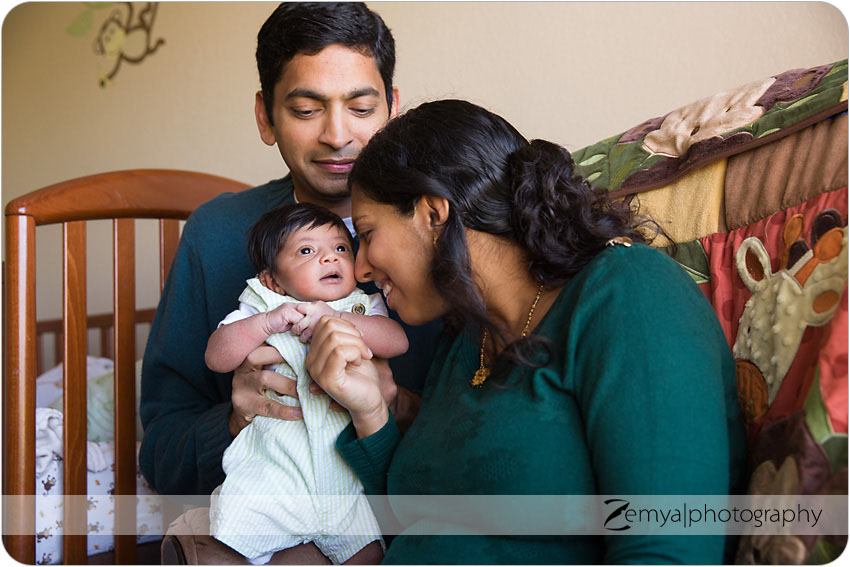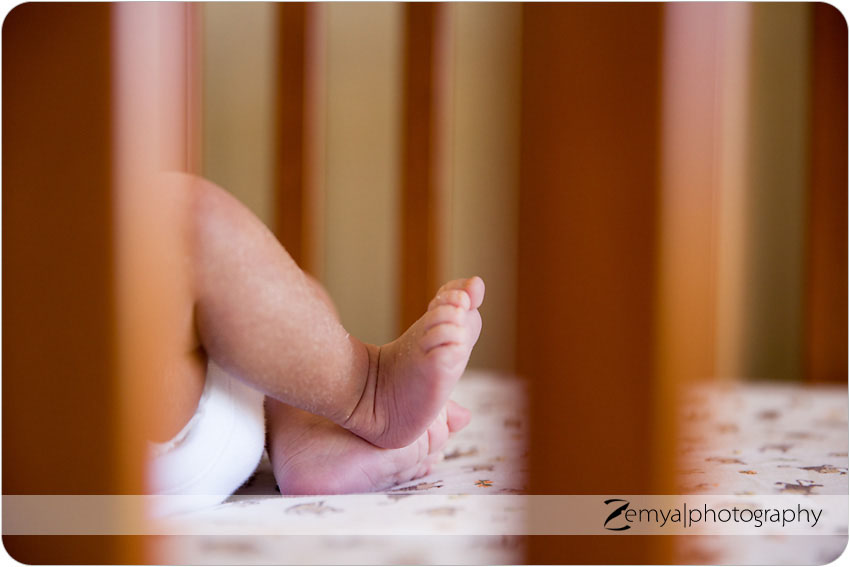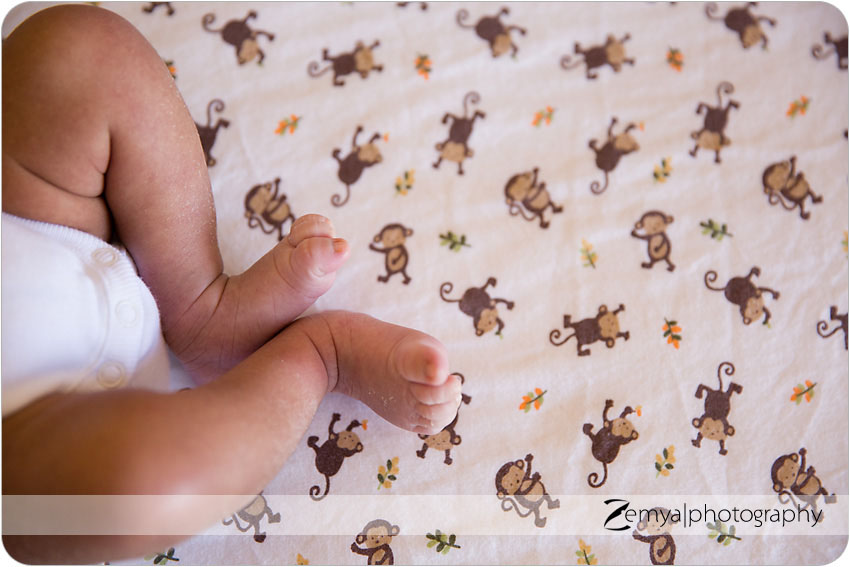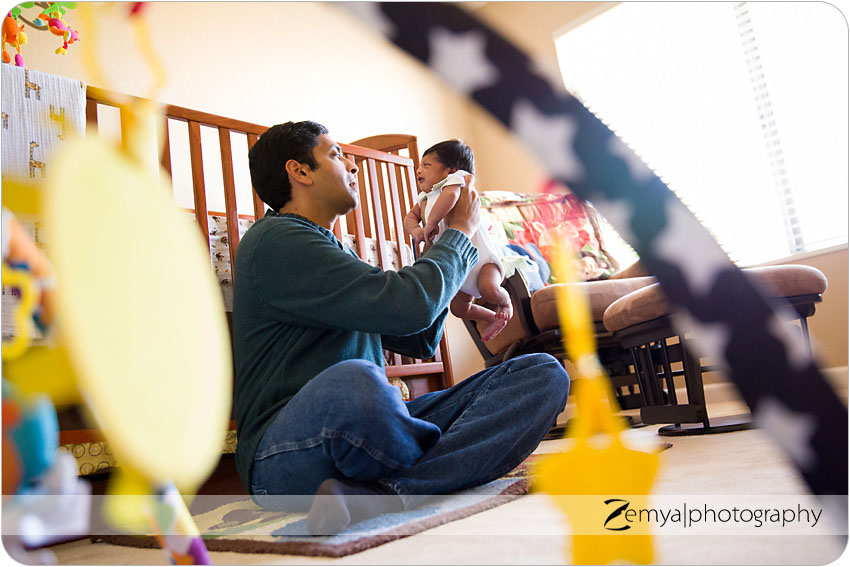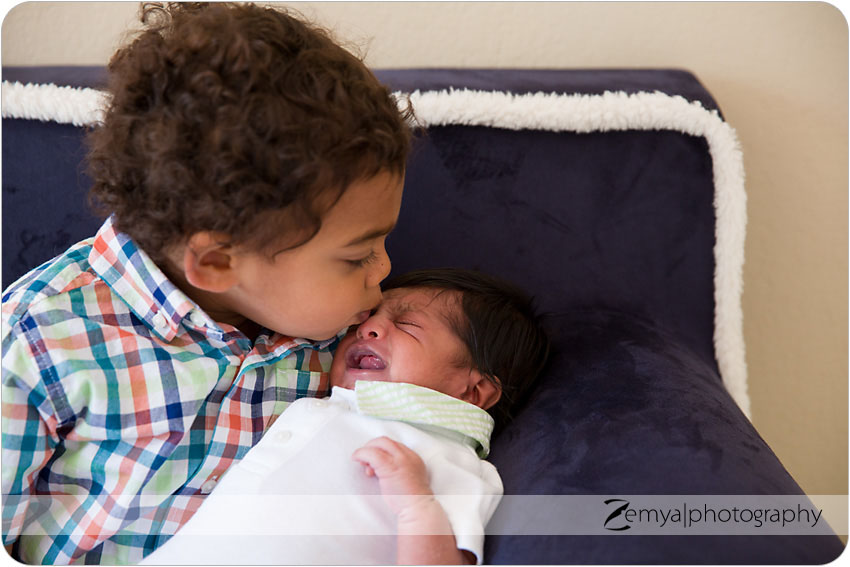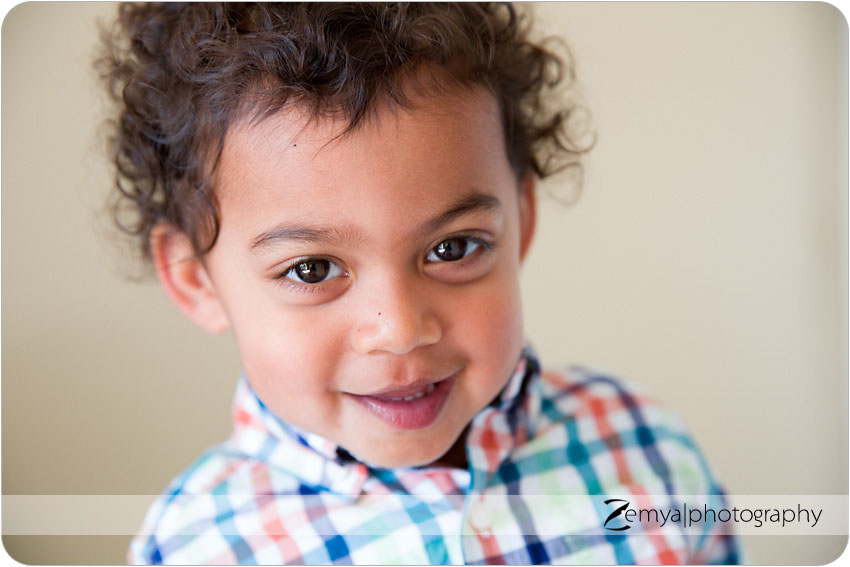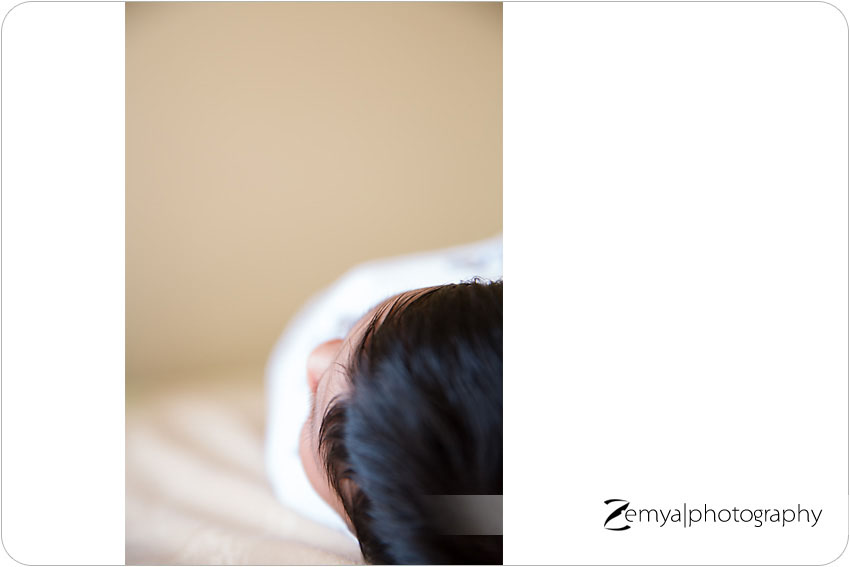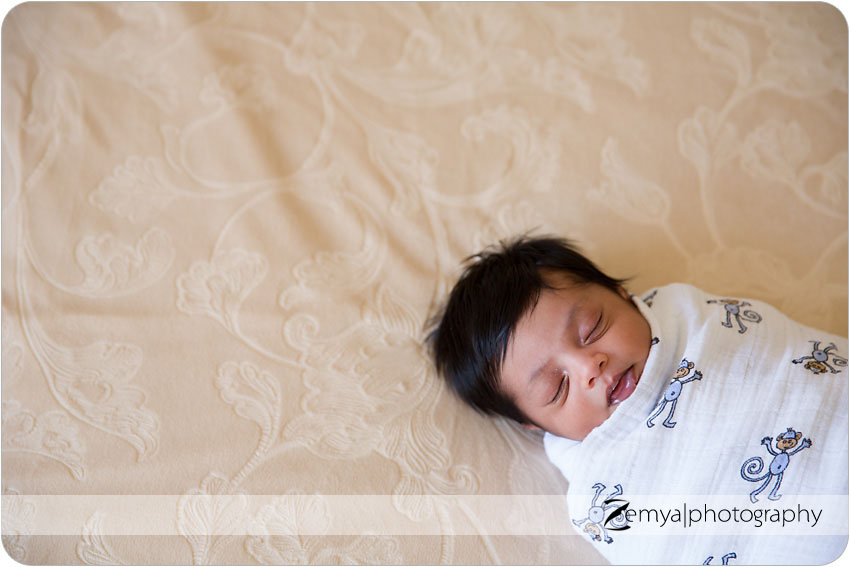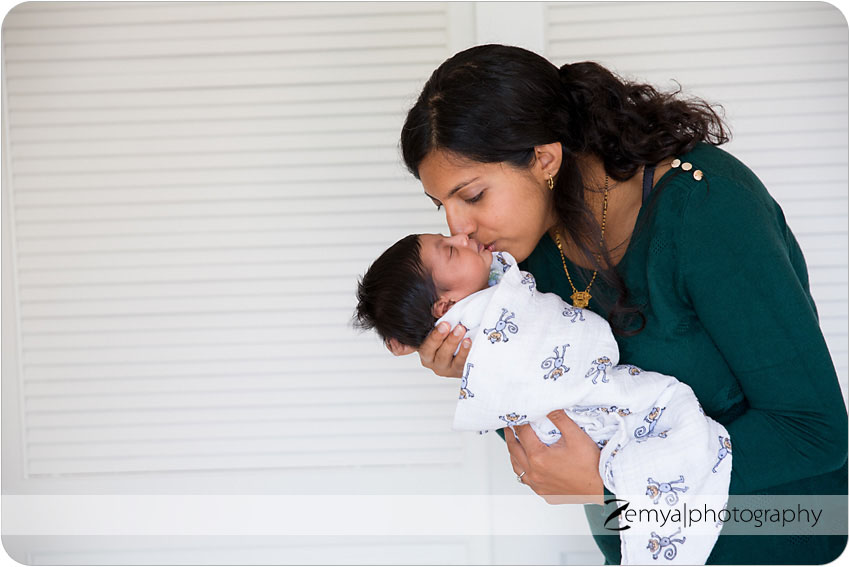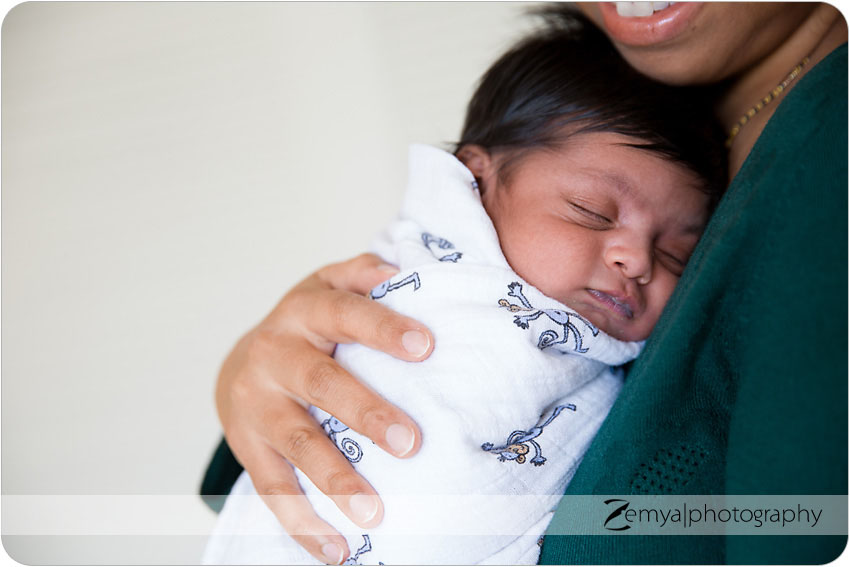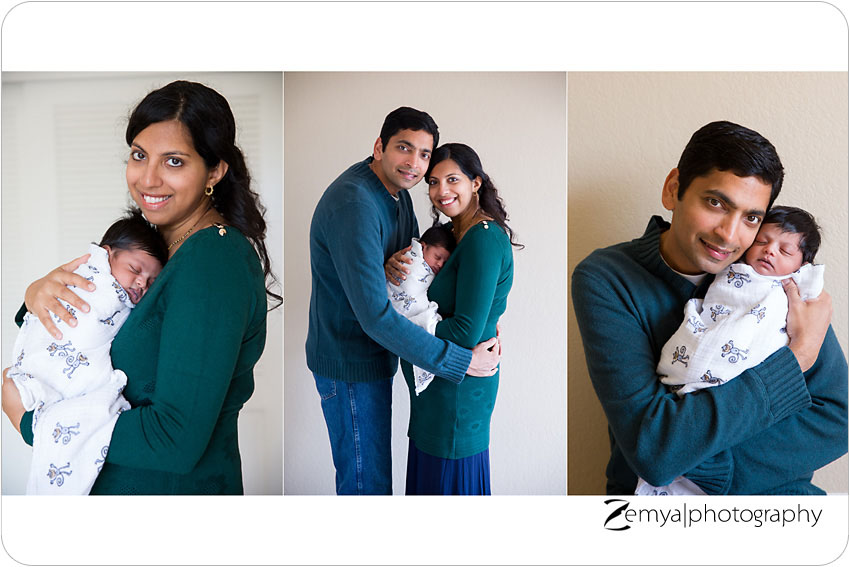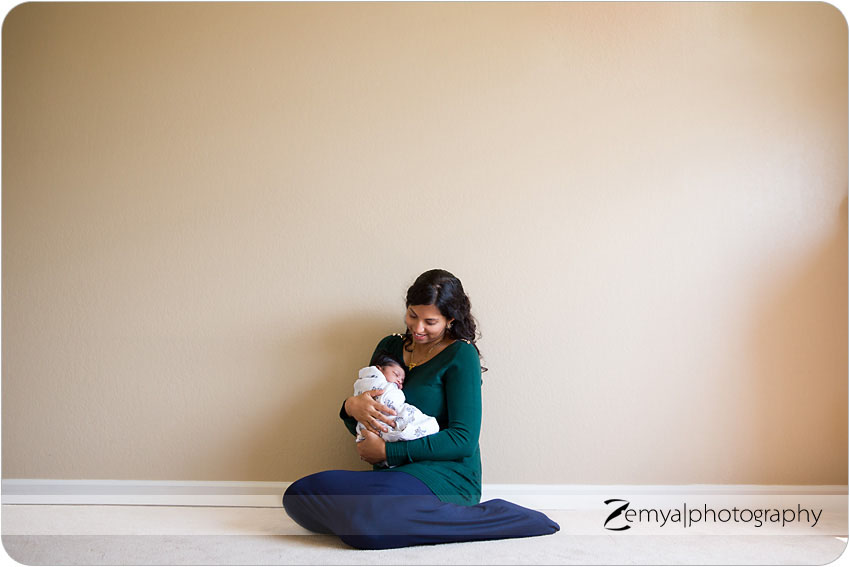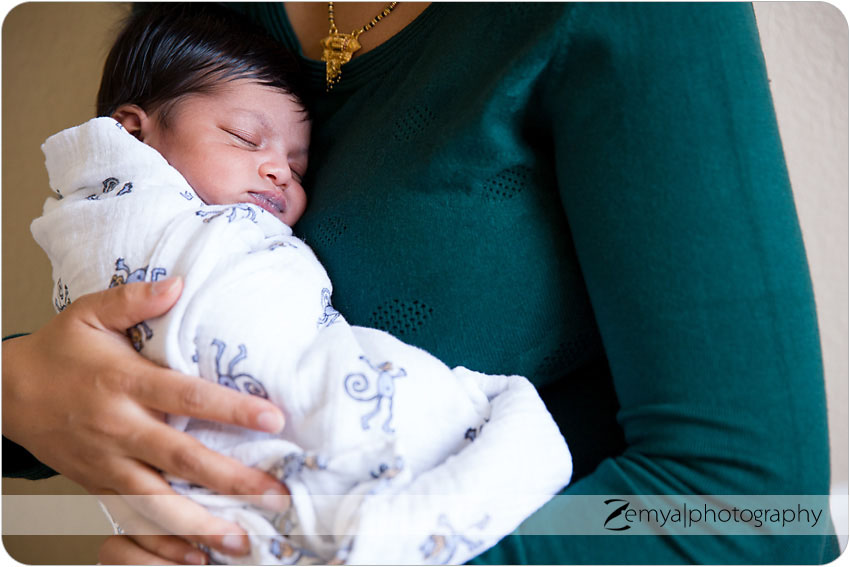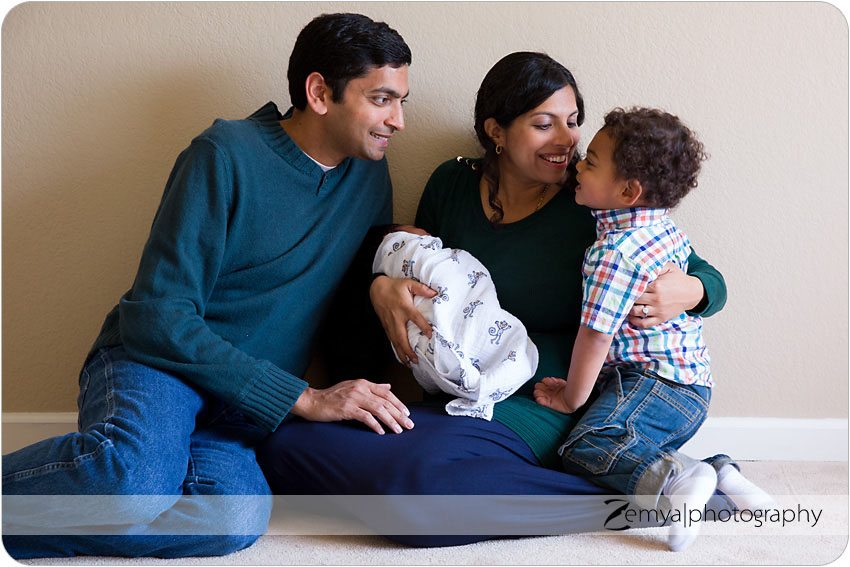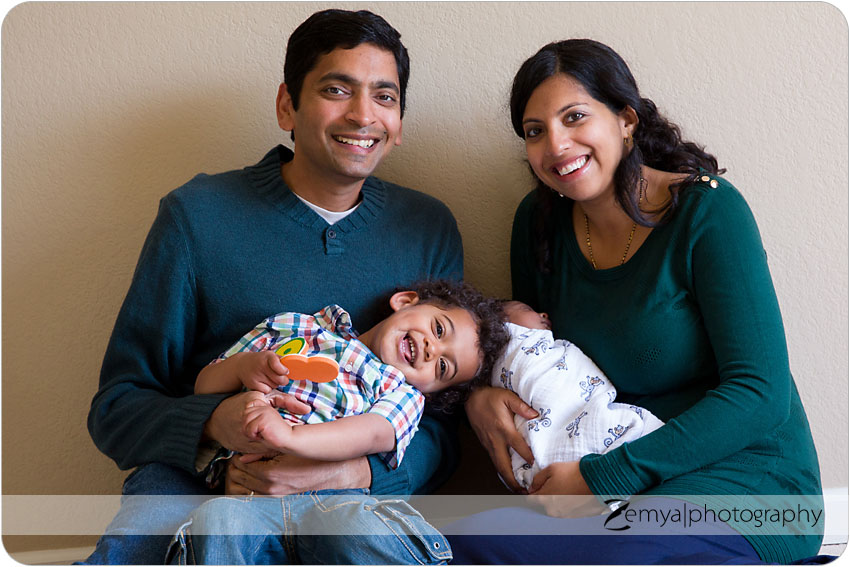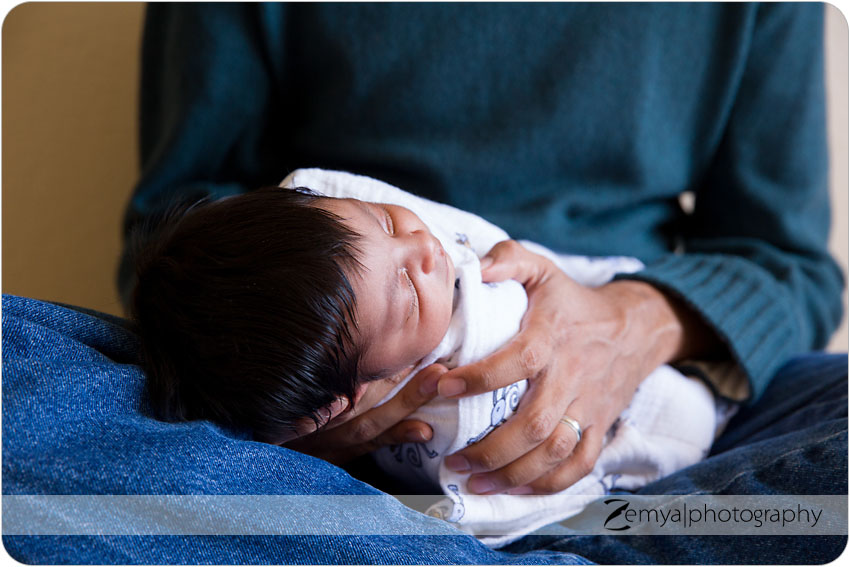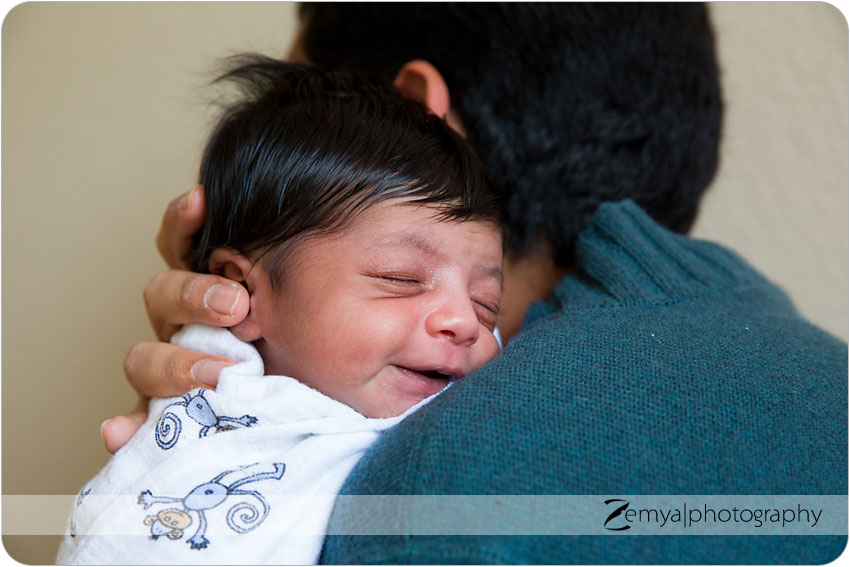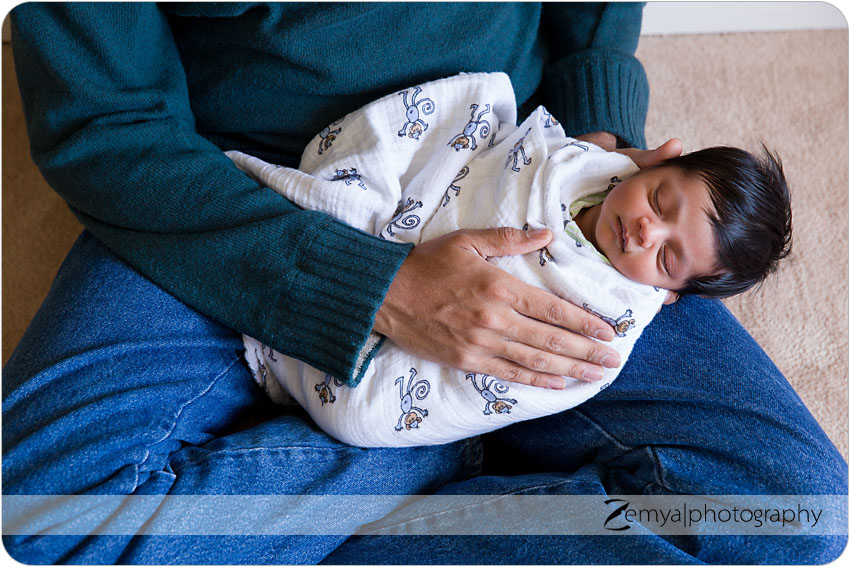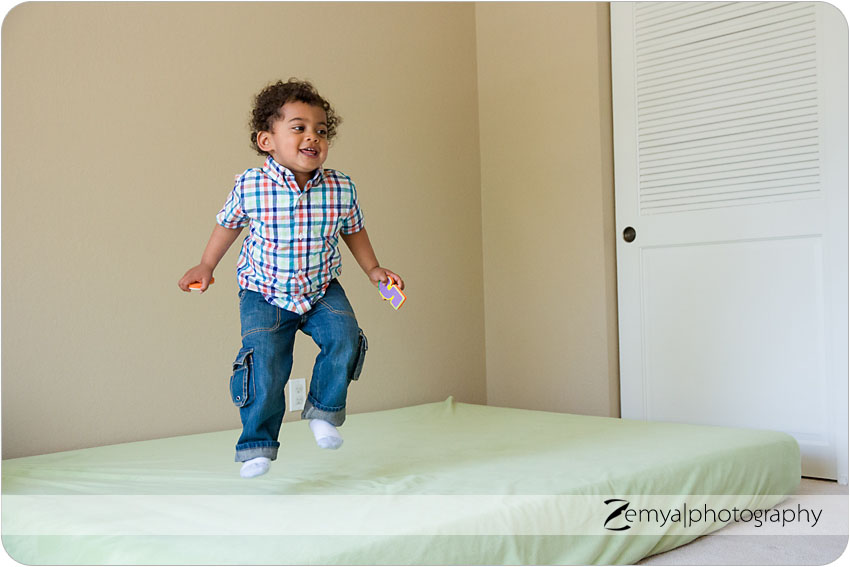 About Zemya Photography
Zemya Photography is a professional Bay Area photographer, based on the Peninsula, and specializes in couples, maternity, family, newborn, baby, and children's on-location, natural light, lifestyle portrait photography. Book your session today