Amongst the midst of fall mini sessions I break for newborn baby photos. When R emailed me in the summer to let me know they were expecting, I was really excited for them. New babies just make me happy: so much love, and promise come with that little package. They're light (remember I'm living with a five and a seven year old these days, and give piggy back rides more frequently than I care to admit, so a newborn in comparison is a feather-weight), and have tiny little squeaks of a cry. It's cute! I know that too a newborn mom those cries feel piercing, but to me, being so far removed, they're cute. Makes me nostalgic. Not so much that I want to add another to our brood, but enough I just want to sit around holding a baby for a bit. But see, that's one of the joys of doing what I do: I get to be around little ones.
Baby A slept for pretty much the whole time I was there. He was adorable. I've been bringing my own swaddles to my newborn sessions, just so that I could be sure I have some neutral, non-clashing wraps, but his monkey blanket was perfect. I just had to revisit my swaddling skills.
Now enjoy some baby snuggle shots below!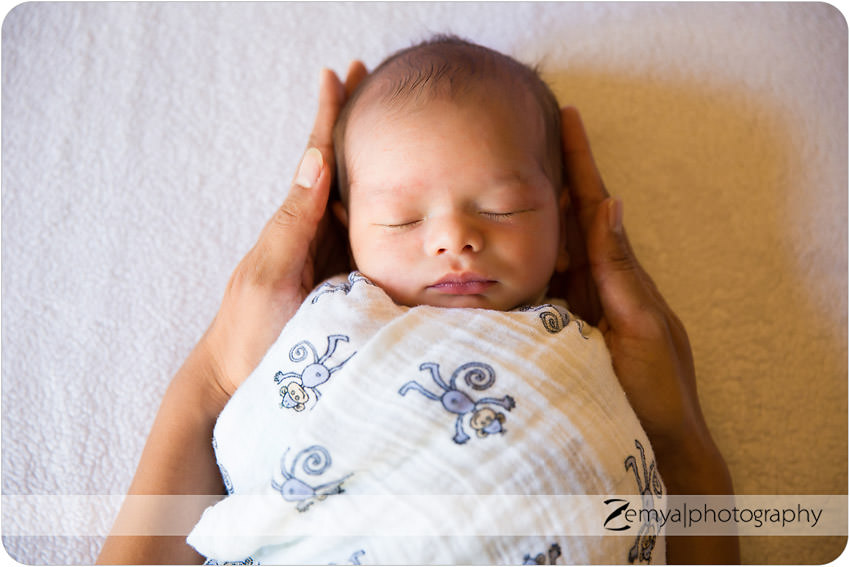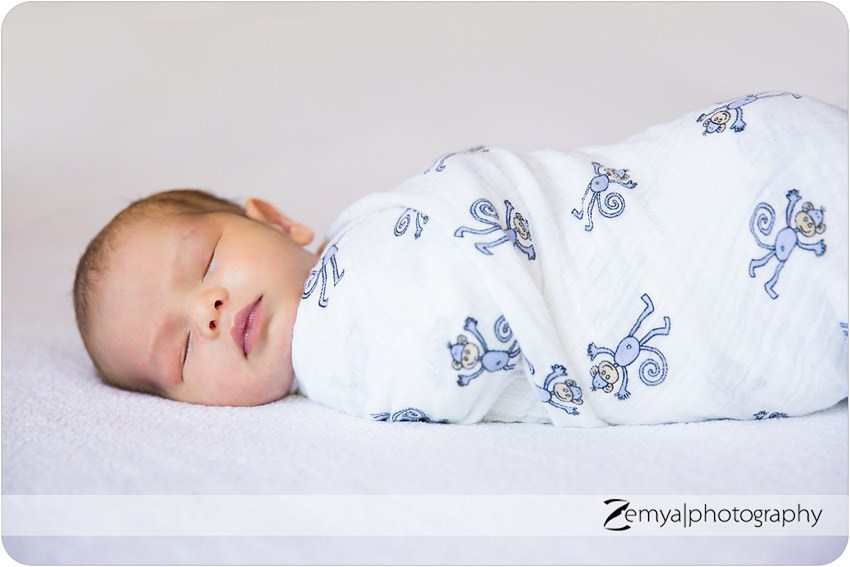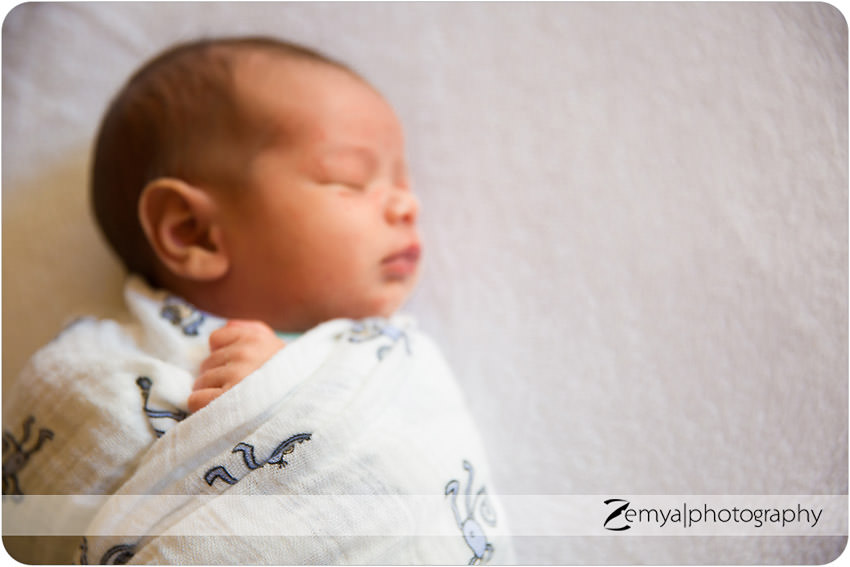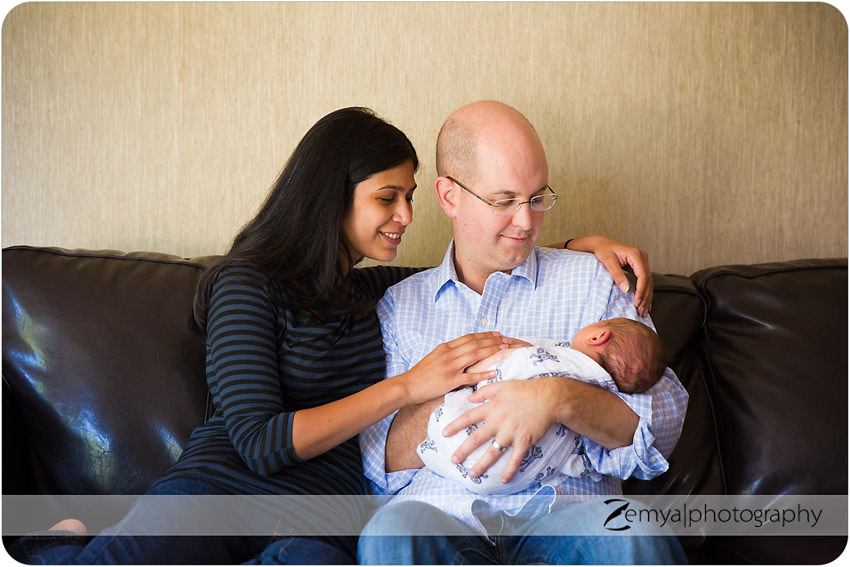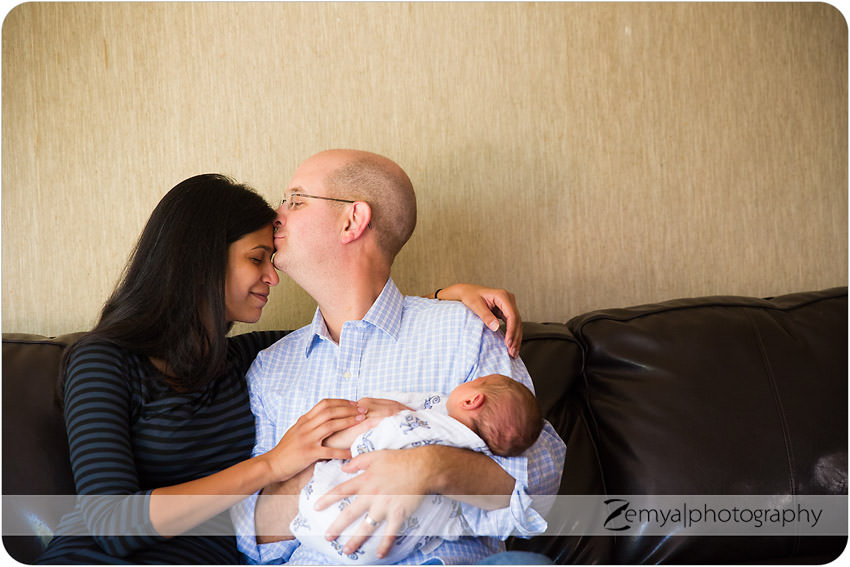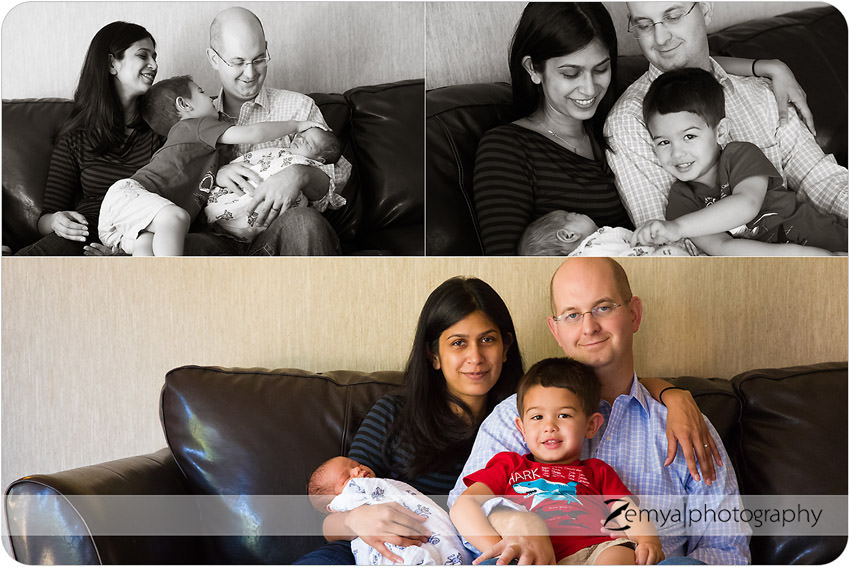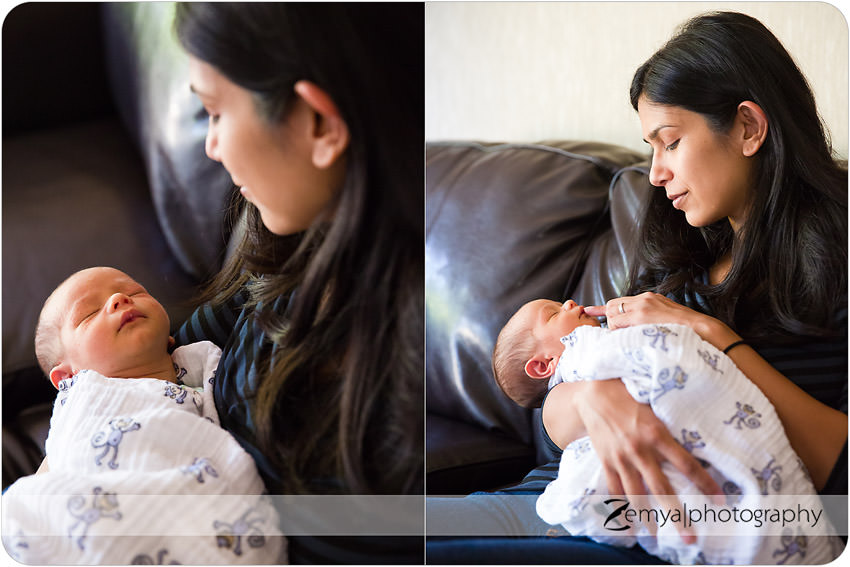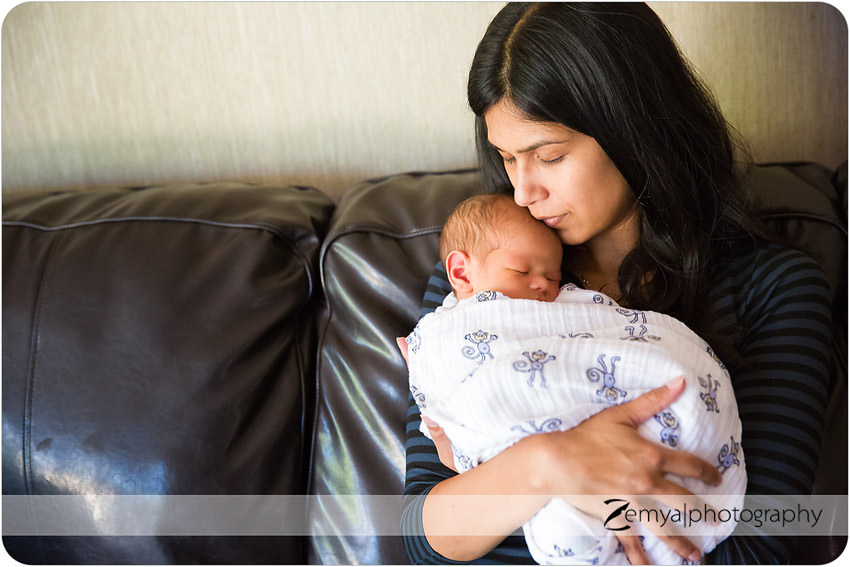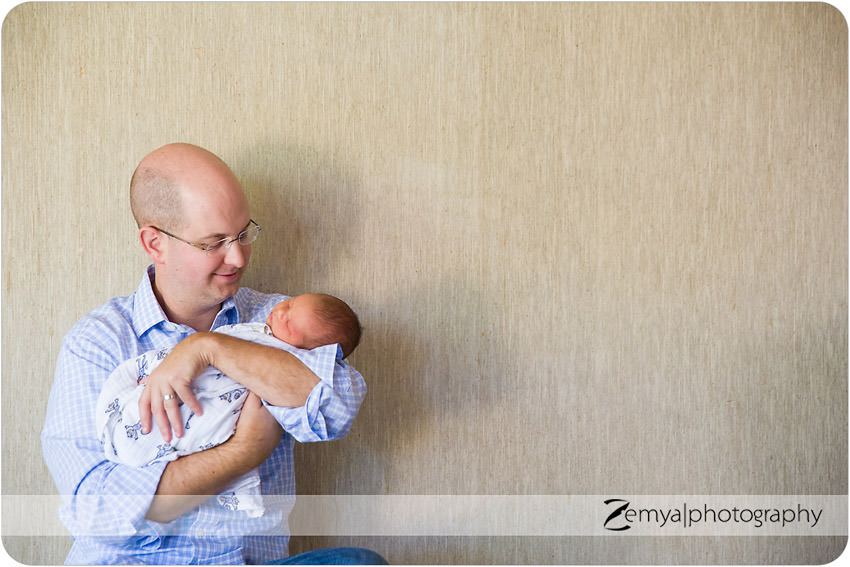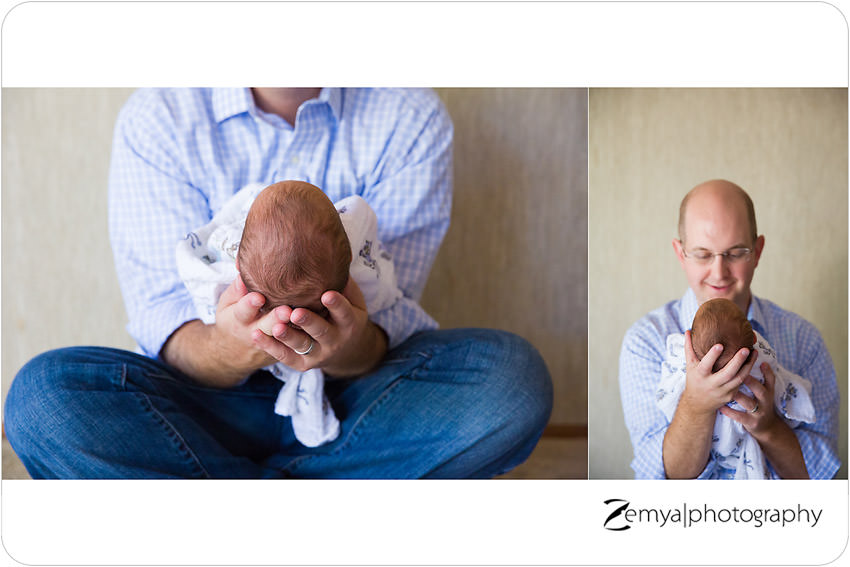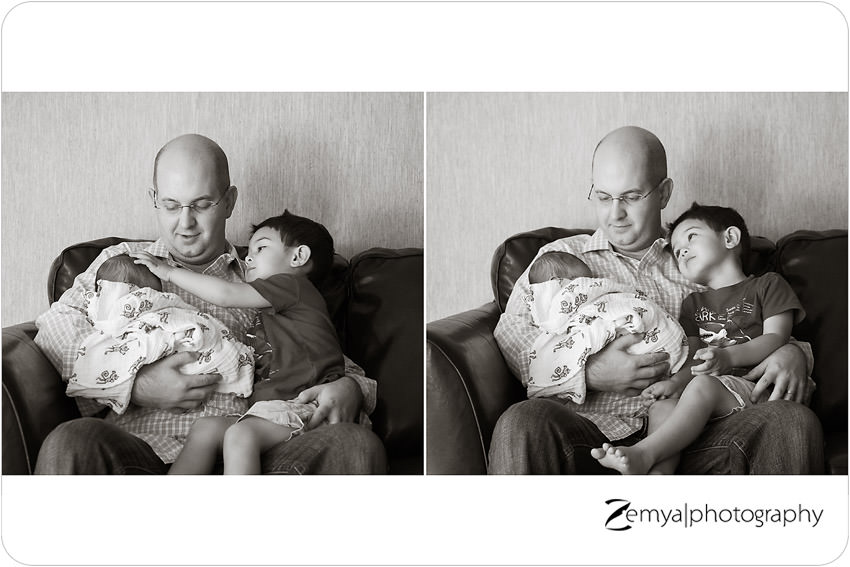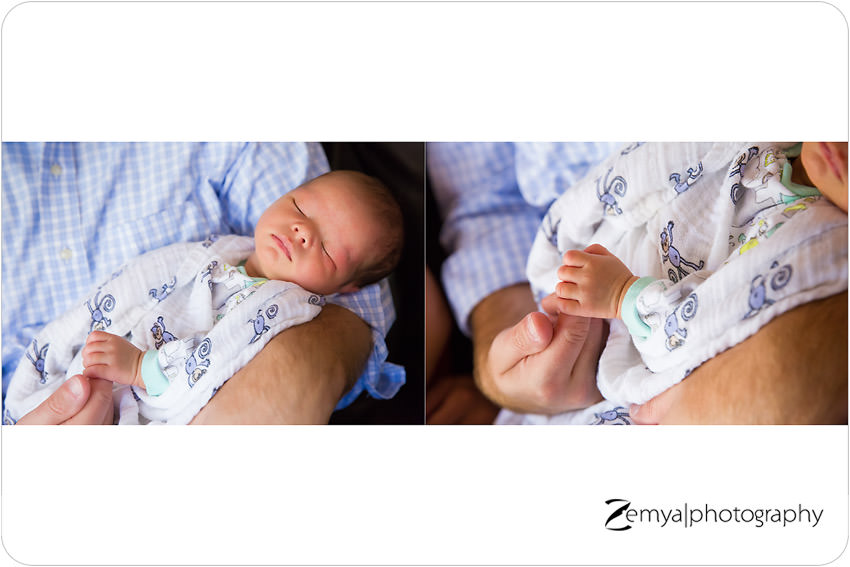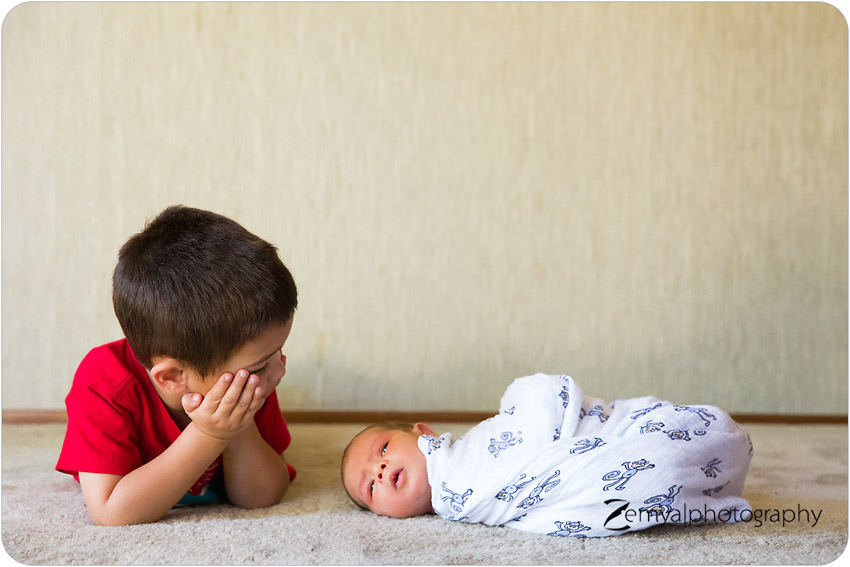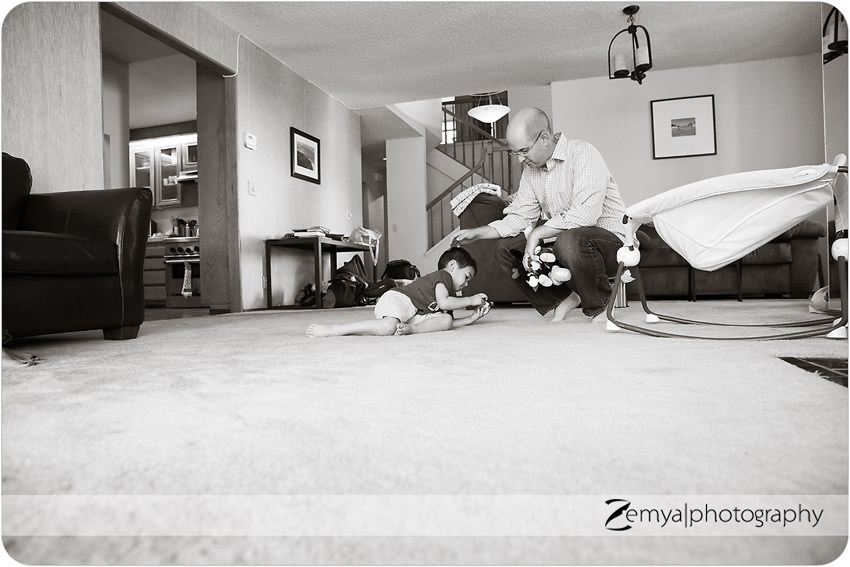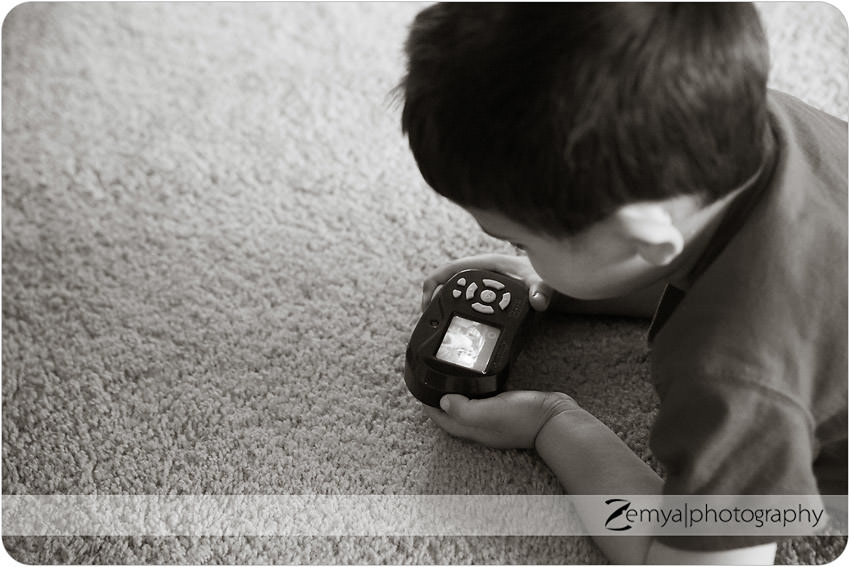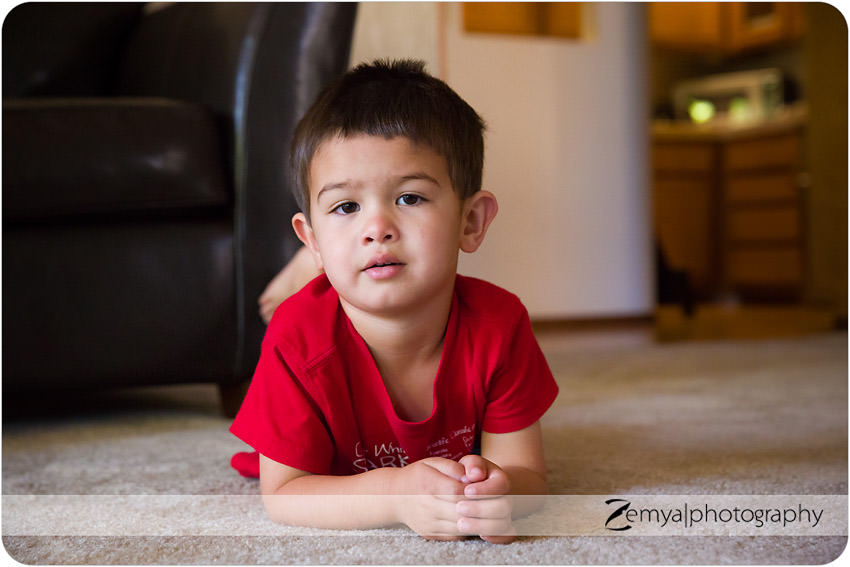 About Zemya Photography
Zemya Photography is a professional Bay Area photographer, based on the Peninsula, and specializes in couples, maternity, family, newborn, baby, and children's on-location, natural light, lifestyle portrait photography. Book your session today