Beautiful Miss M had her babies. After all the anticipation, and the fake-outs these little dudes gave us, they lasted all the way until their due date. I am thrilled to have been part of their welcoming comitee!
In the hospital, as the nurse was doing the intake questionaire, she asked "How do you think your lifestyle is going to change?" …. on a scale of 1-10. M and A already have H at home. And they were about to hold their twin boys. Twins on their own are a major adjustment, let alone with an active 2 yr old to boot. There was a heck of a lot of wry laughing on that question to be sure.
One of the best perks to being in the hospital is being one of the first to be hear their names. Baby A and Baby B are now officially O and A.
When I arrived for the twins' newborn photo-shoot, while the two were wrapping up their meals and clothing changes, I played with H. She had an adorable little dress on, but she lost it shortly after. As a genuine tomboy, I'm so behind that 🙂
In just two weeks since birth they'd gotten so much bigger, and I just visited again this week-end, and they look even bigger still. It's amazing how quickly that fresh newbie look fades away. Enjoy meeting these two!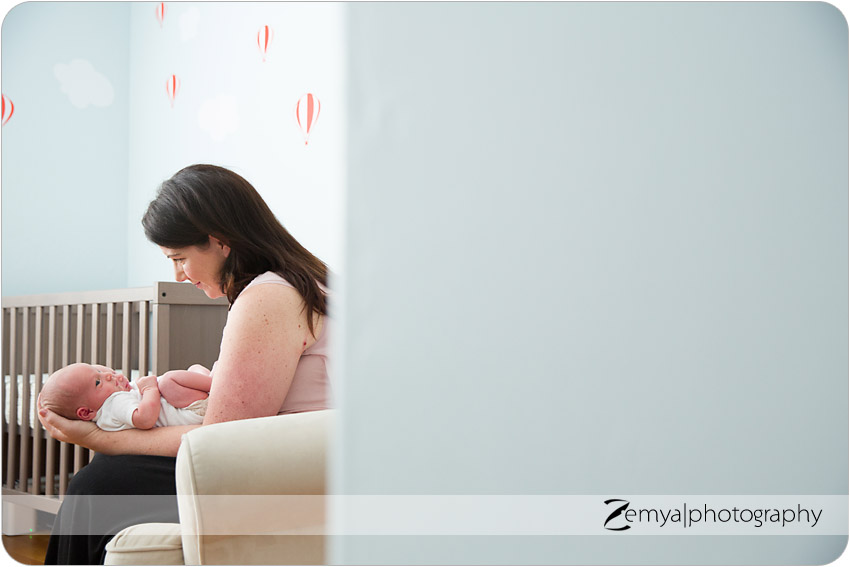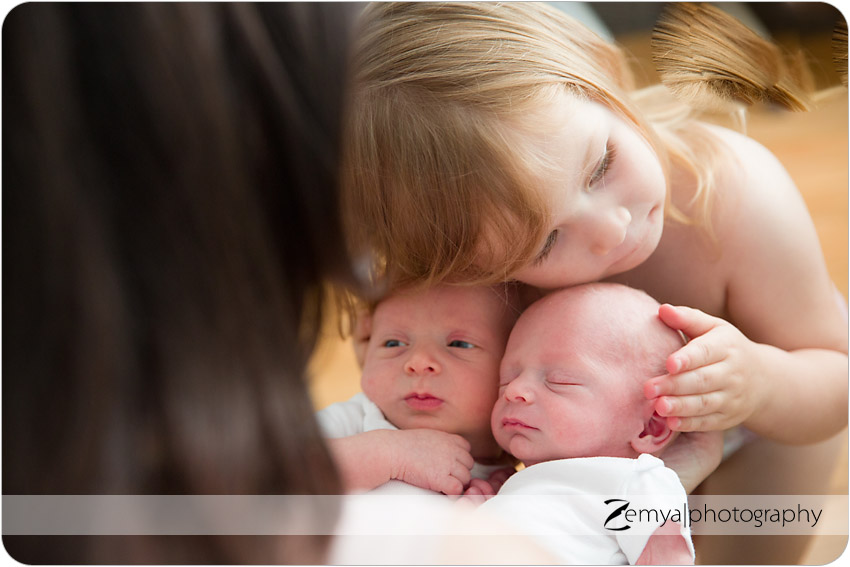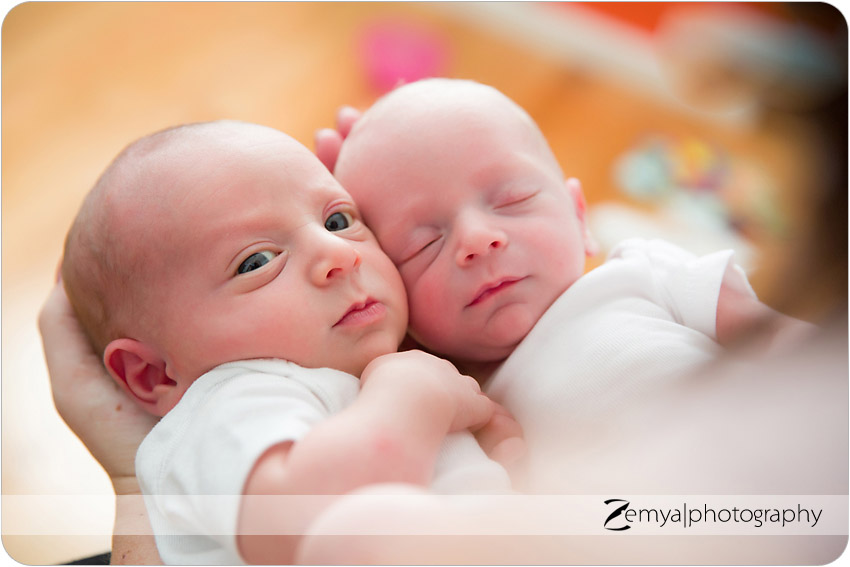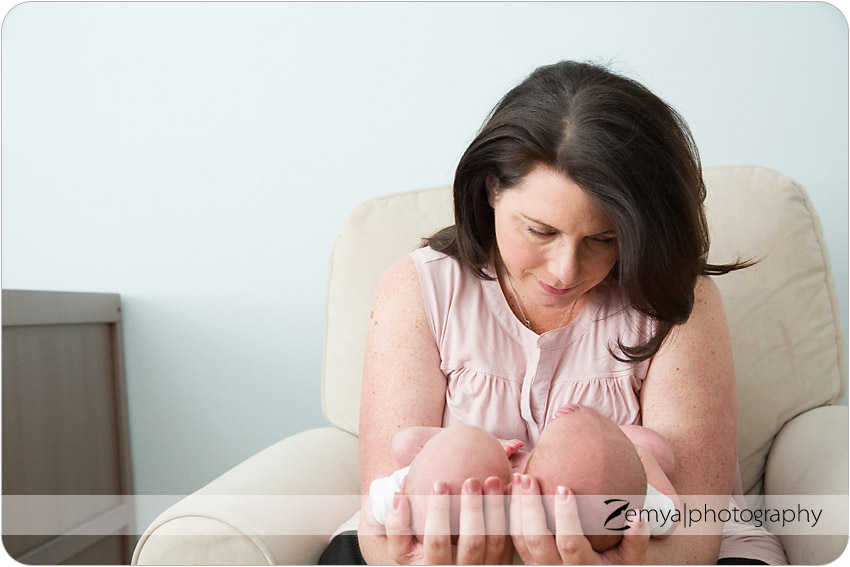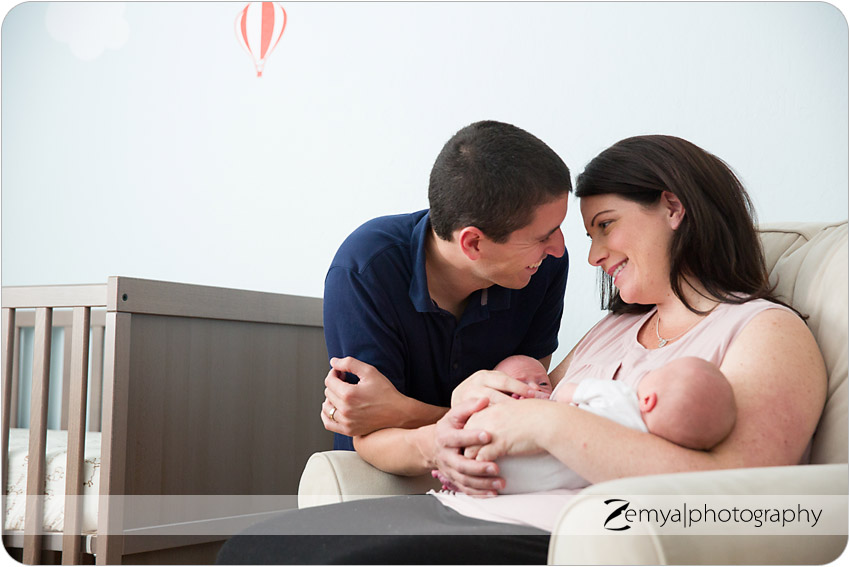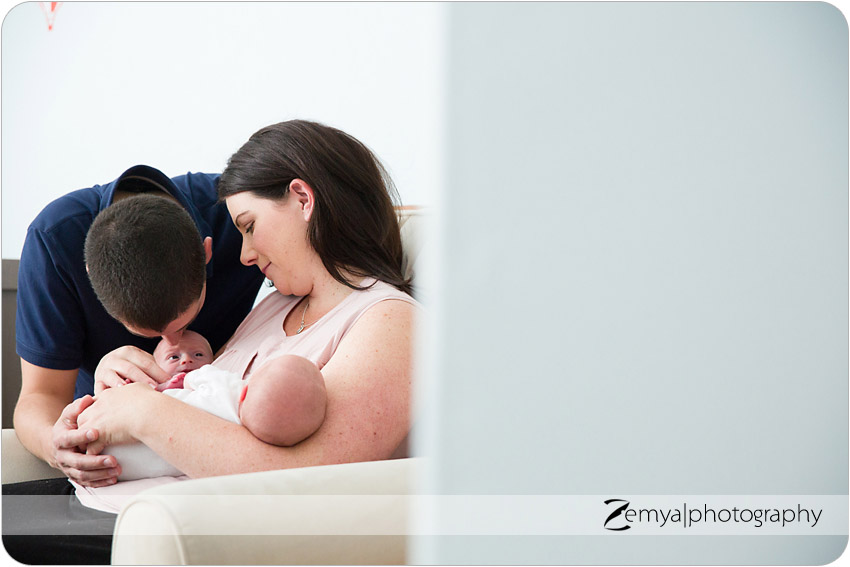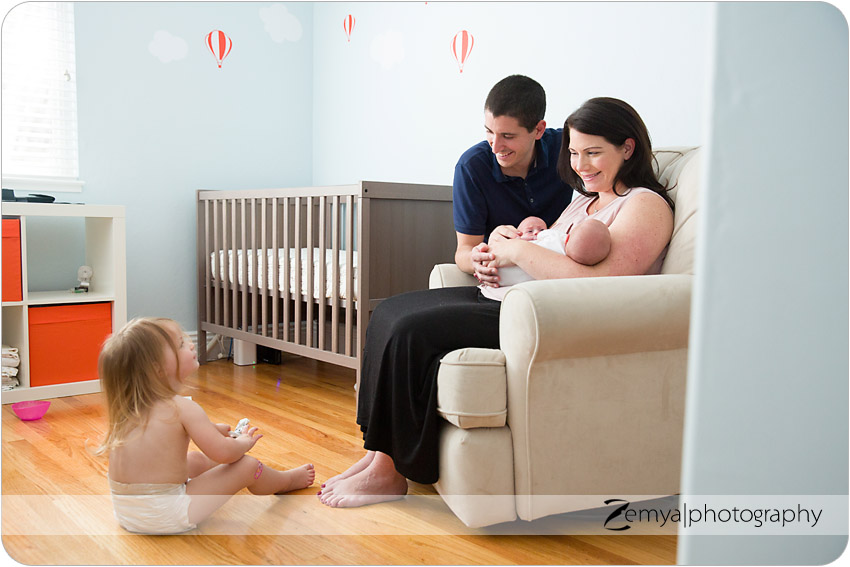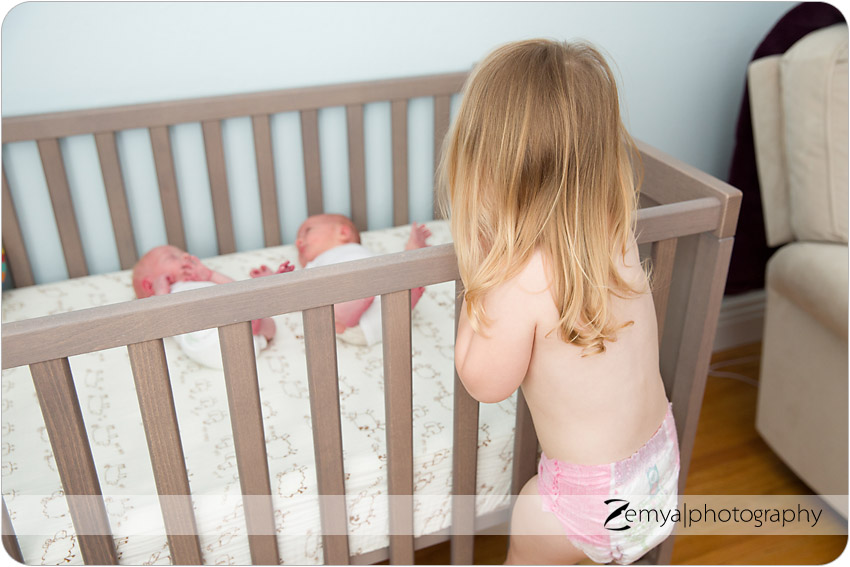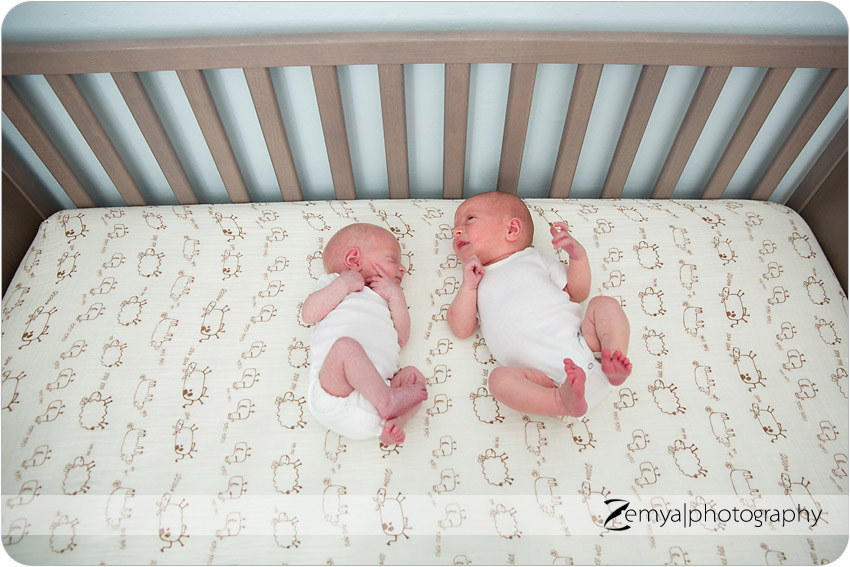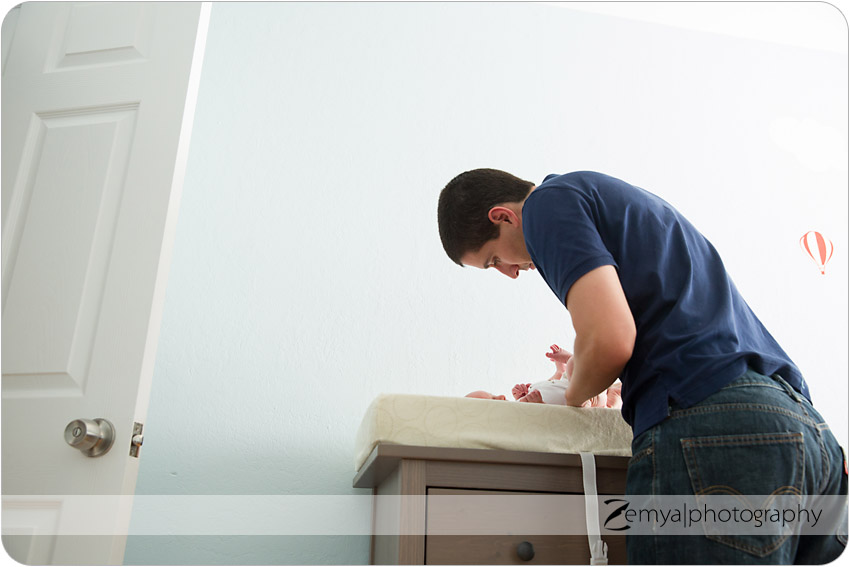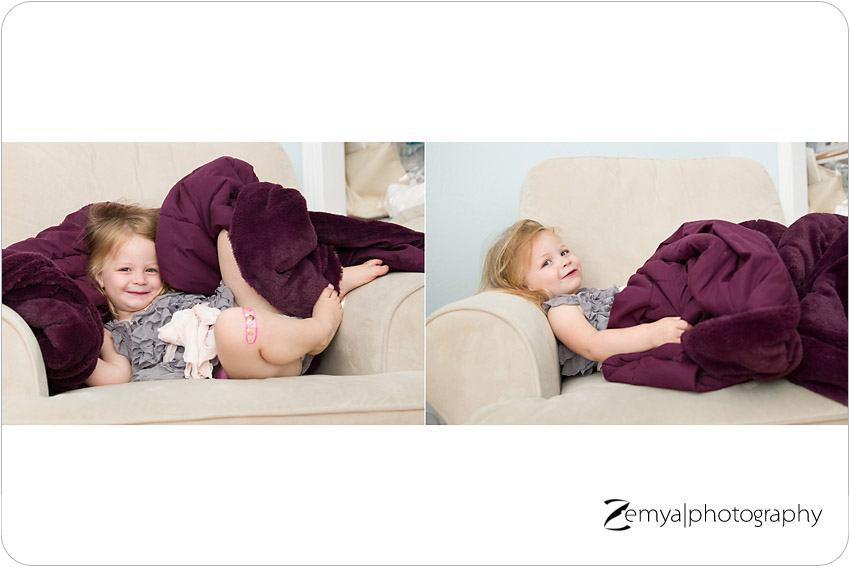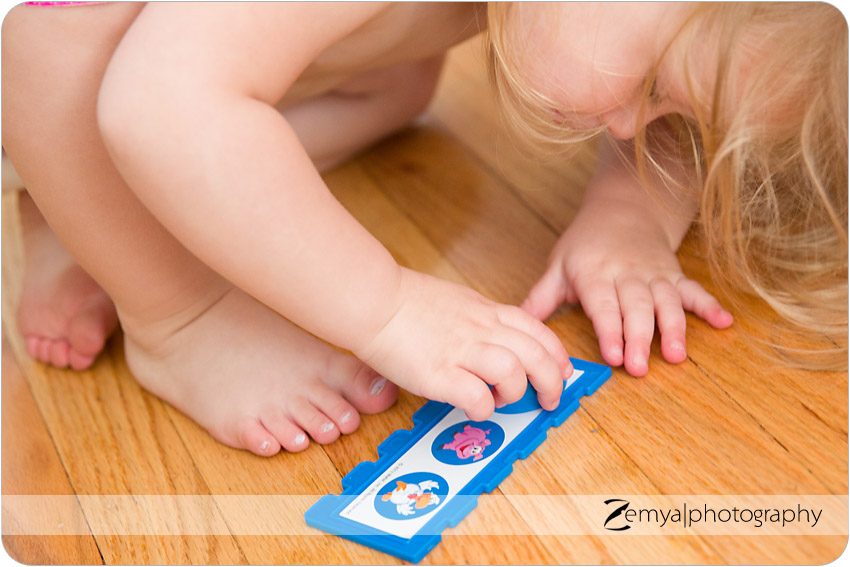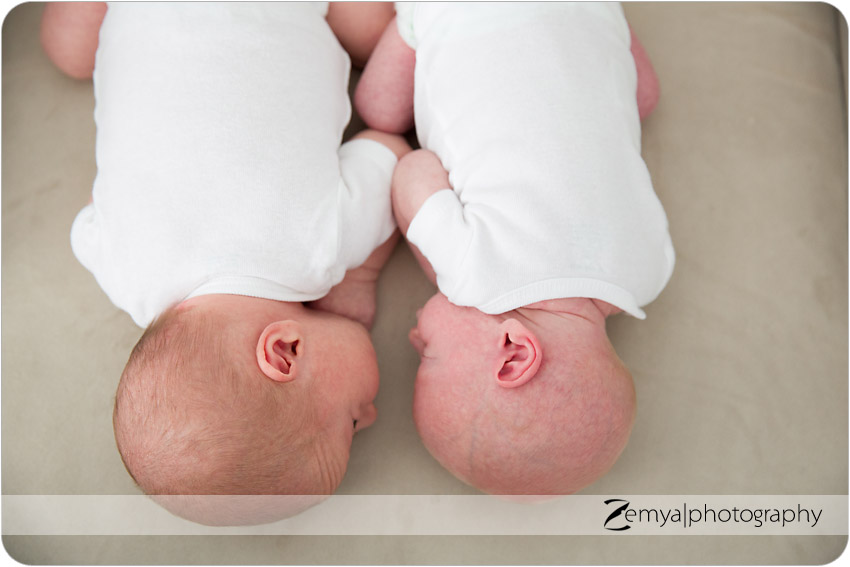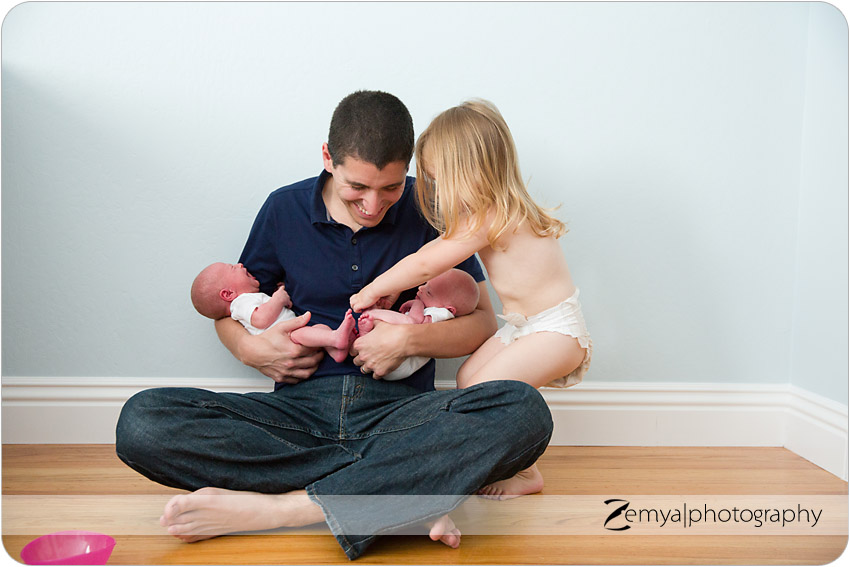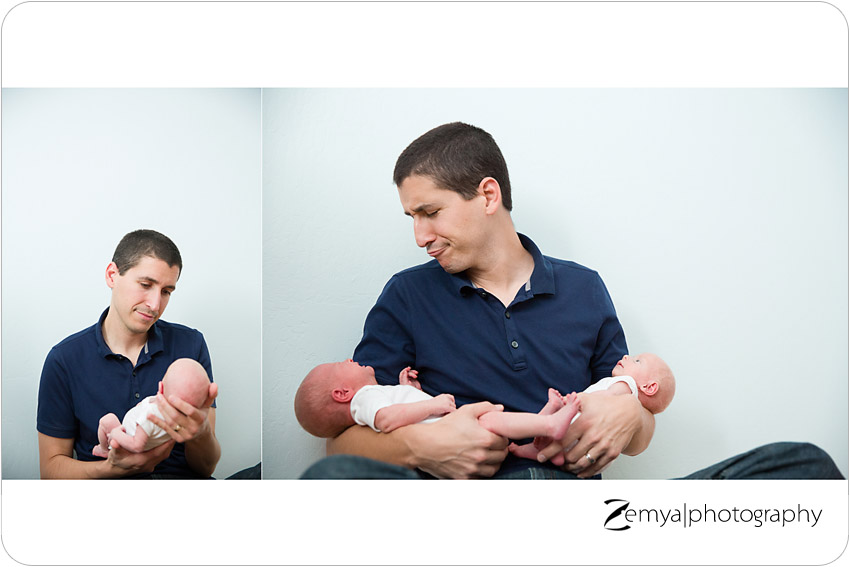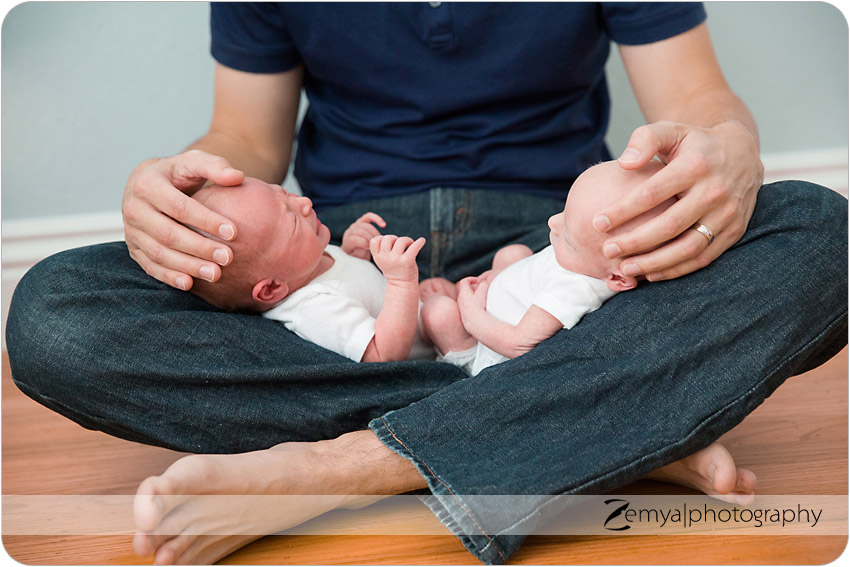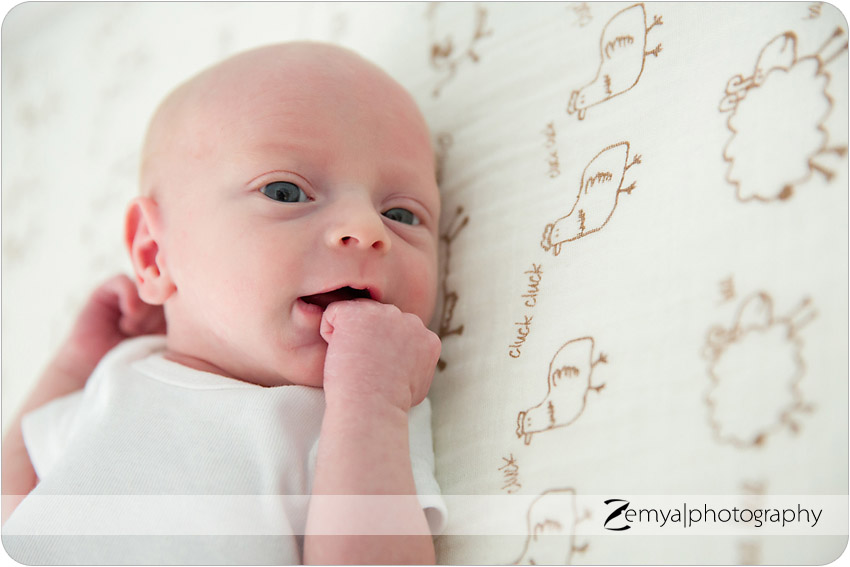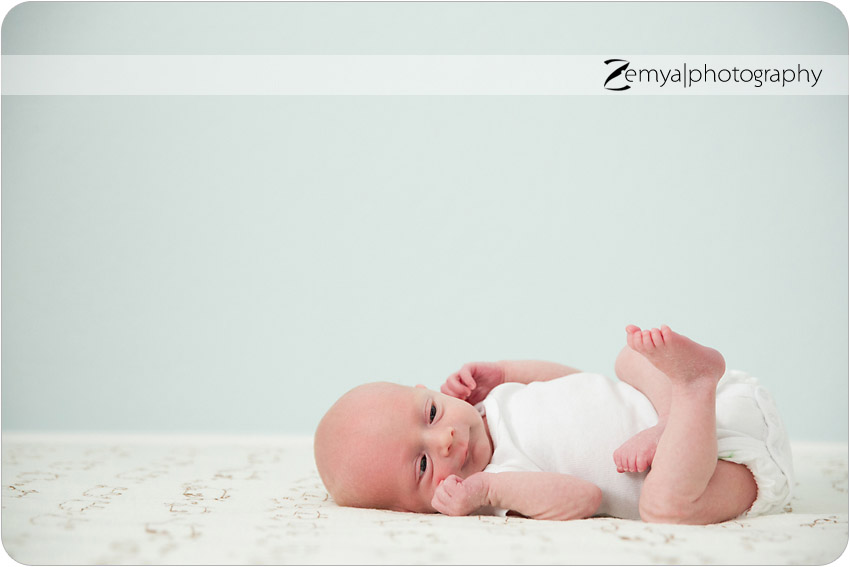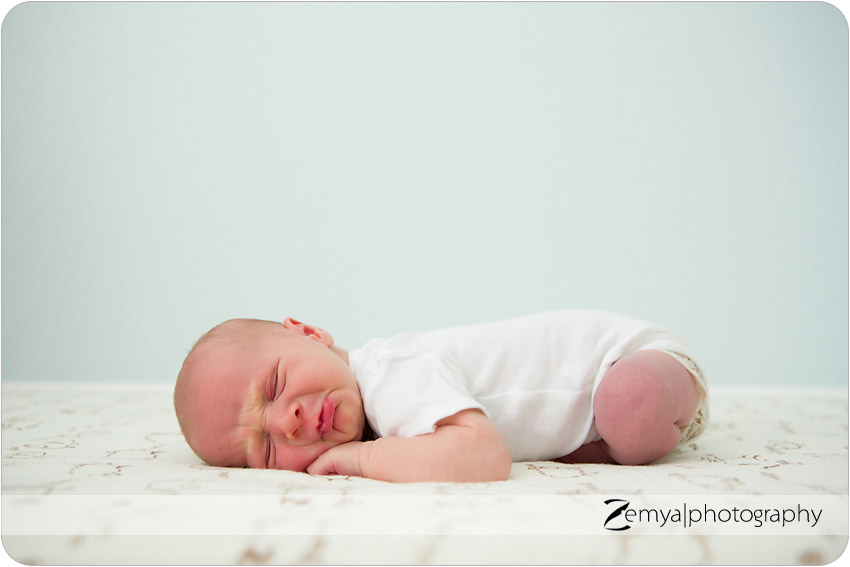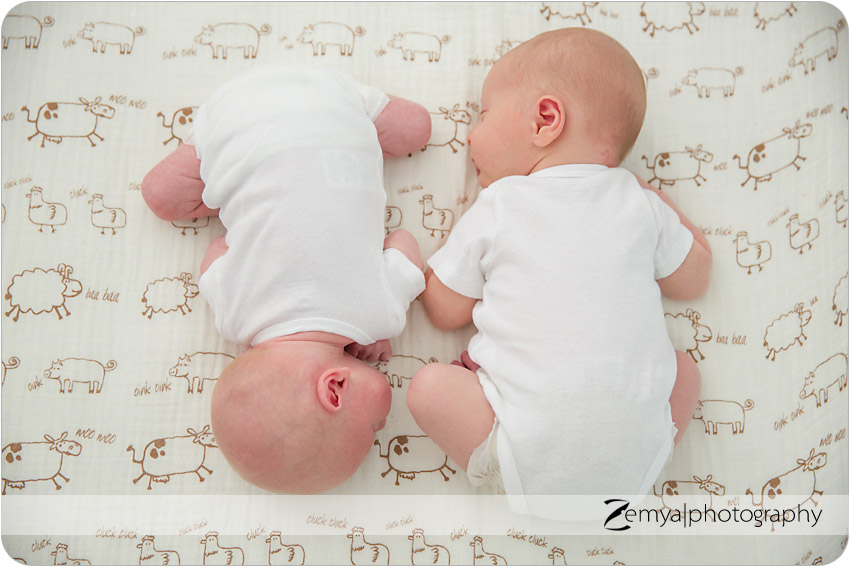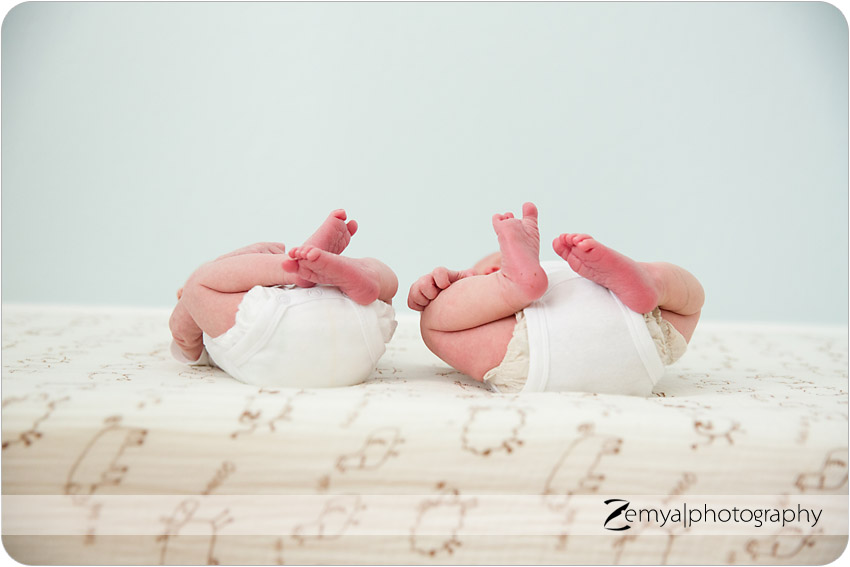 About Zemya Photography
Zemya Photography is a professional Bay Area photographer, based on the Peninsula, and specializes in couples, maternity, family, newborn, baby, and children's on-location, natural light, lifestyle portrait photography. Book your session today