For my out-of-state readers, in the Bay Area we have two seasons: warm (to hot) aka summer and fall, and wet, which describes winter and spring. We're now in the wet and cold part (emphasis on the cold: 32 degrees, really?). While we don't get snow, we get no shortages of puddles to bounce in.
Our oldest was never intrigued by puddles. But the youngest? Anything with water and he's all over it. The mirrors in our house all have droplets, courtesy of hand-washing time, and no bath is complete until mommy and daddy are as wet as this little dude. So, I cajoled him into some photos with the promise of jumping into some puddles. [P.S. Yes, I truly mean cajole, because our kids have camera fatigue. They see my DSLR camera and run. I frequently refer this as "photographer child syndrome". I have lots of cute photos of them from the back though 🙂]
Anyway…. Little Dude insisted on wearing a Santa hat. Yes, we put Christmas away, but this hat has been loitering around in my car. It's a hat though, covering his years, and in this cold (no smirks from the mid-west crowd, please) weather I'm not complaining too much.
Lemme tell you, this was one happy kid. He came to find the biggest puddle he could, and proceeded to go to town… until he tripped and fell right in the middle of it, face first. I thought that would have ended our adventure, but he had other aspirations. Instead he wanted to go hiking. Really, kid?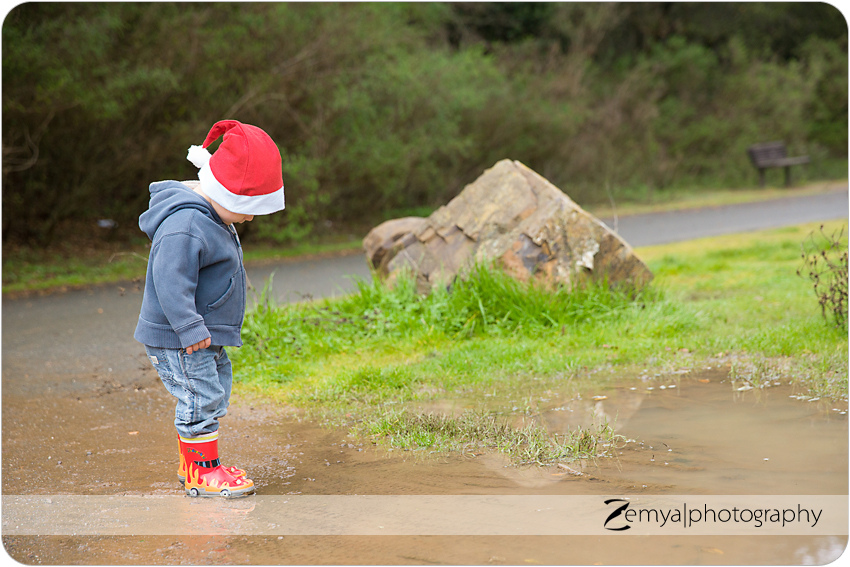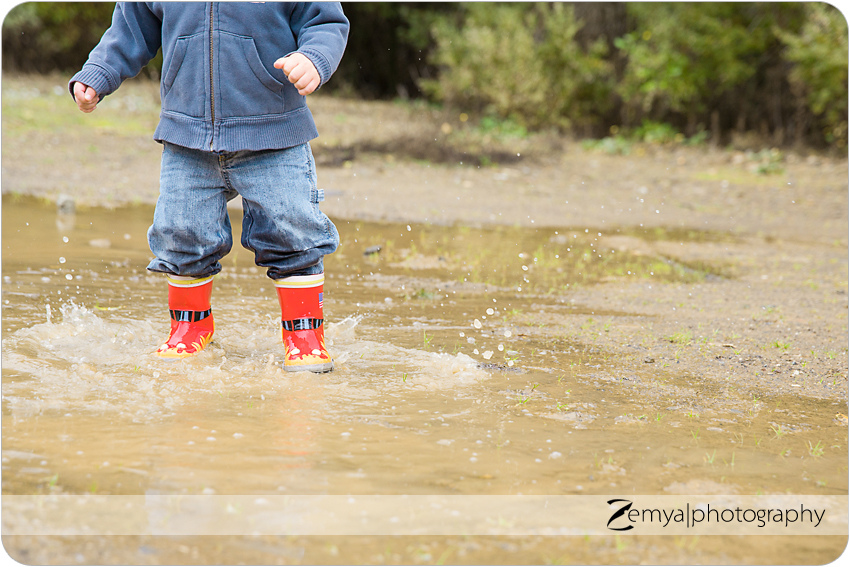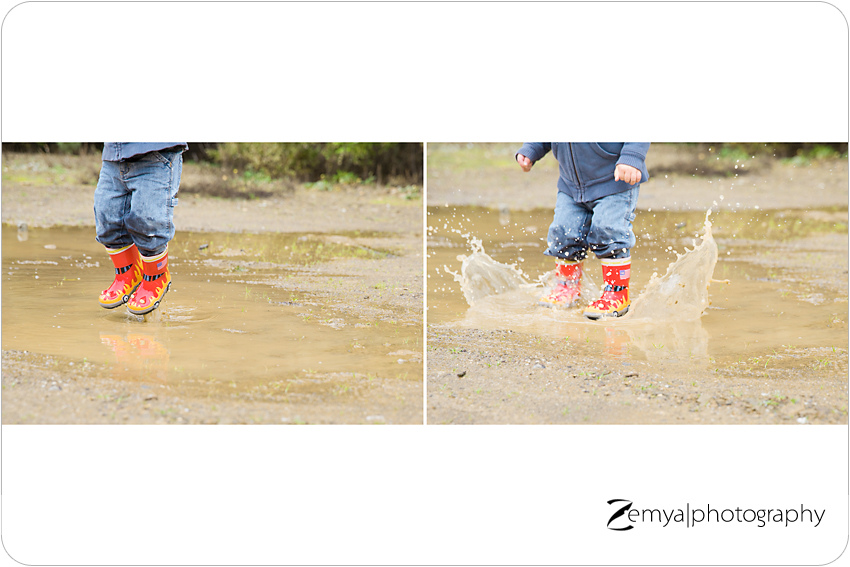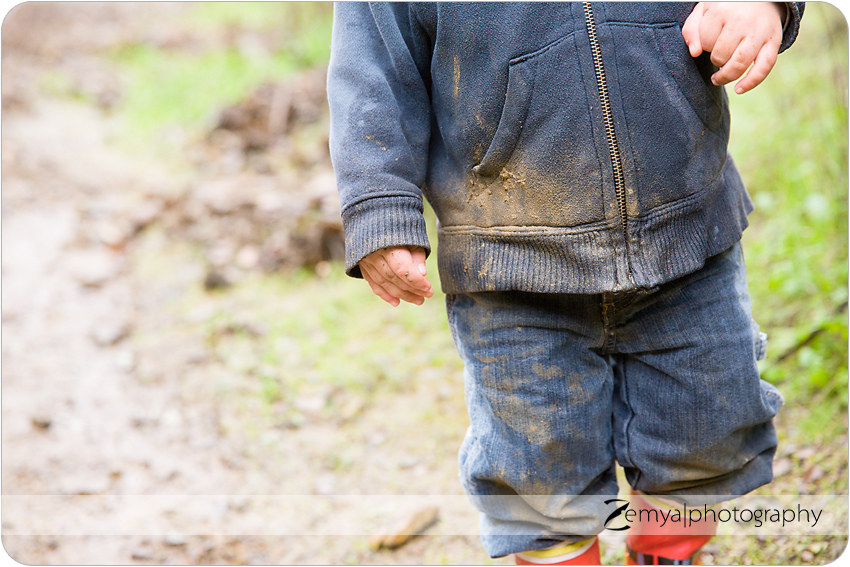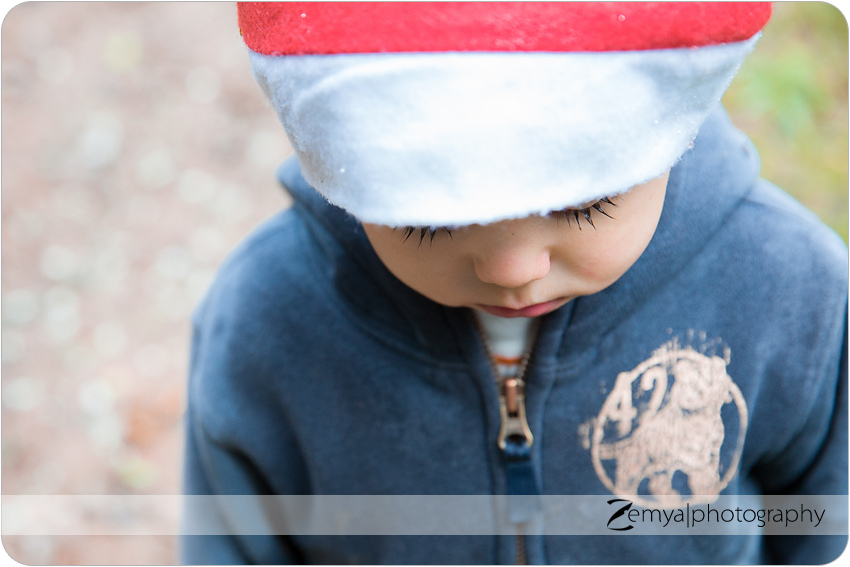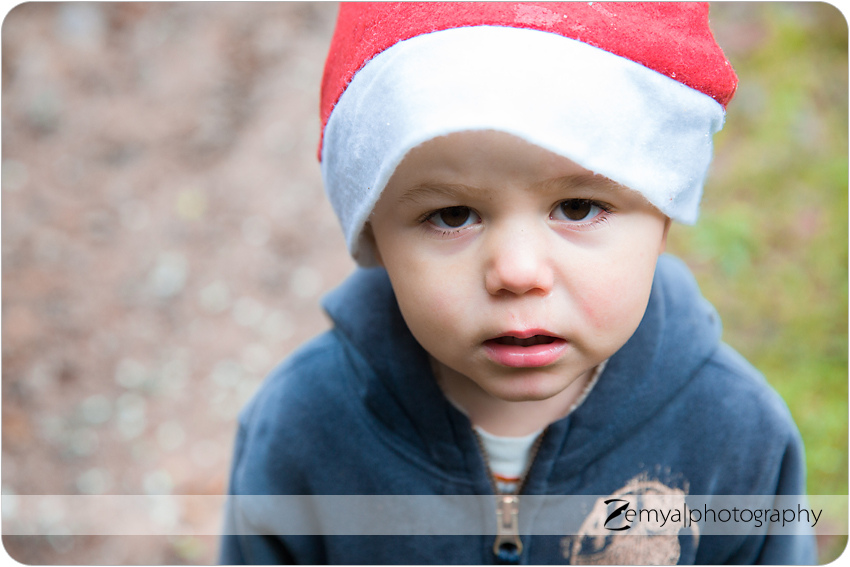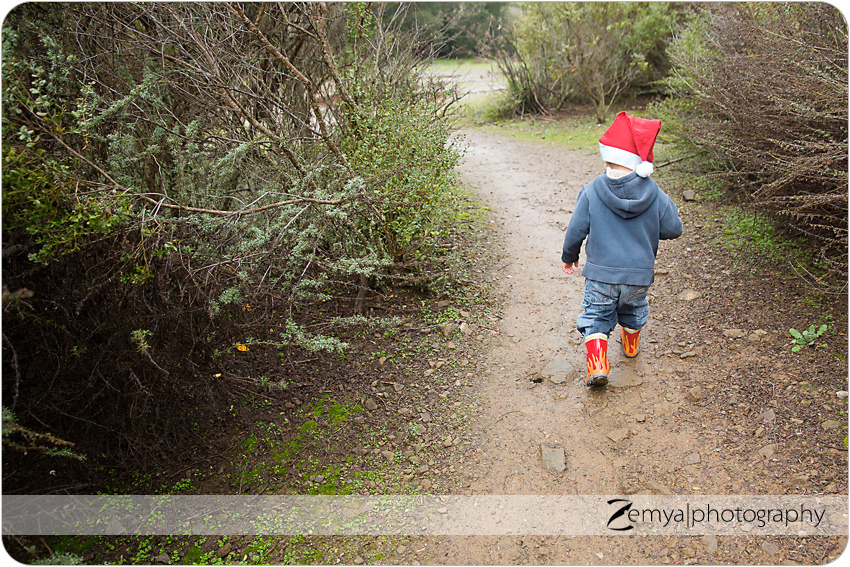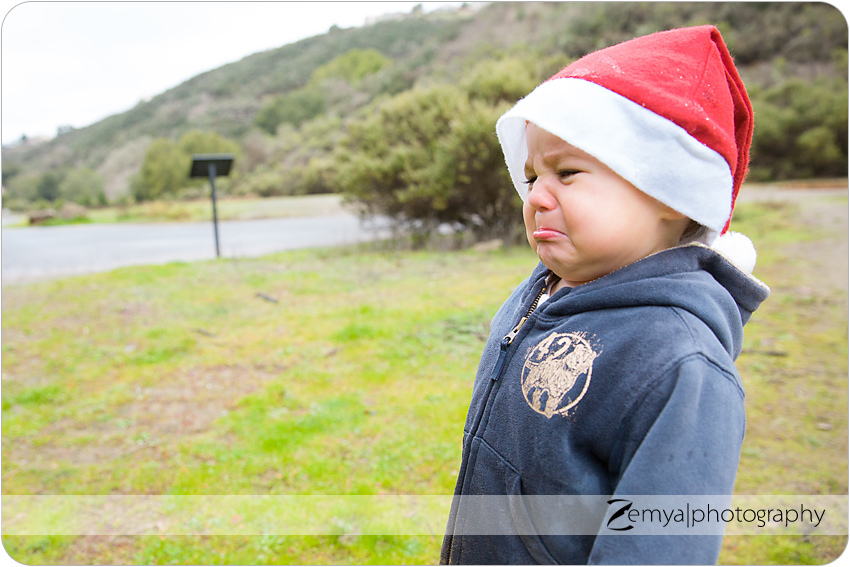 That is one sad little boy being told it was time to head to the car. I had to carry him all the way back to our vehicle. So unprepared parents, learn from my experience. For puddle jumping trips: bring a change of clothes… And a towel! But don't forget your camera 🙂
This has been my first entry into a monthly Blog Circle project with several very talented other women all over the world. Continue this circle of photographer friends from by visiting my friend Melissa Stottmann, Wilmington Delaware Photographer.
About Zemya Photography
Zemya Photography is a professional Bay Area photographer, based on the Peninsula, and specializes in couples, maternity, family, newborn, baby, and children's on-location, natural light, lifestyle portrait photography. Book your session today