Two months ago, I came across a blog post on photographing the night's sky. I'll be honest — I'd tried it before, but without much guidance I just didn't get particularly excited about it… until that post entry. Seeing someone deconstruct what they were doing, and how to consider your location for this type of project got me energized and excited to try it. For real this time. I posted on my Facebook page, looking for a buddy to join me, and I lucked out. My friend Lizz was up for the task, so we met up on the next month's New Moon.
I'd scoped out some locations where the light pollution was supposed to be not so bad. We went halfway to Halfmoon Bay. There's a little parking lot right where the 92 and Skyline Blvd meet. It was convenient to park, and an interesting view back toward the inner Peninsula, as we watched cars climb the hill. I was really glad to have a buddy that night, though — there were certainly some interesting passers by, and I would've chickened out and gone home before sunset if I was all alone.
We arrived WAY too early. While I wanted to have enough time to setup gear and all, the stars didn't really come out until a few hours after sun-set. I'm not a coffee drinker, but if I end up taking more of these projects on, I'm going to have to learn how.
That evening was a learning experience for sure! Next time I do star photography (and there will be a next time), I'm ready to go all out, and head in a place where light pollution is really low. I'm determined to see and capture The Milky Way for myself. My friend, Kenneth Chan, from Globe, AZ has a capture of his own I'm chasing after and am feeling fully inspired by. Hopefully I won't have to move to AZ, like him, to get that view, though ;p
So stay tuned. This is just my start. Won't be a frequent occurrence, but I'm excited to try something different for me.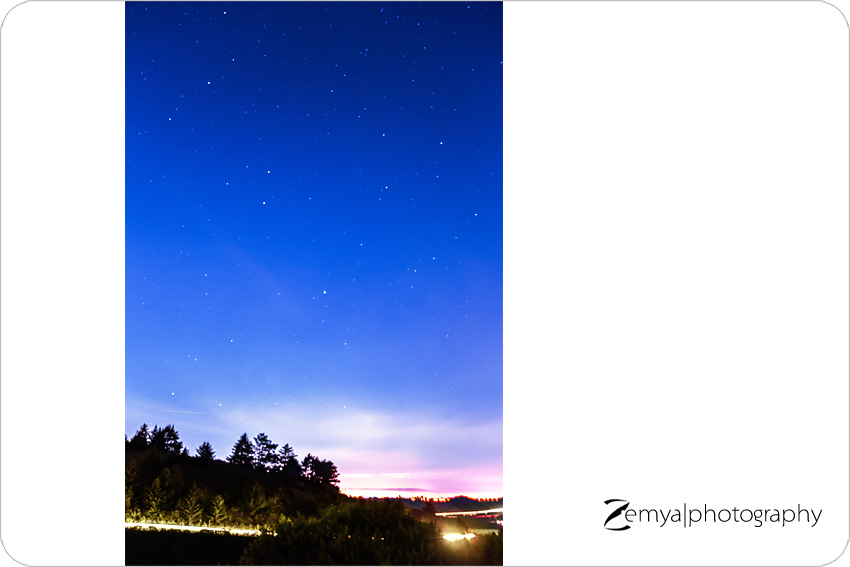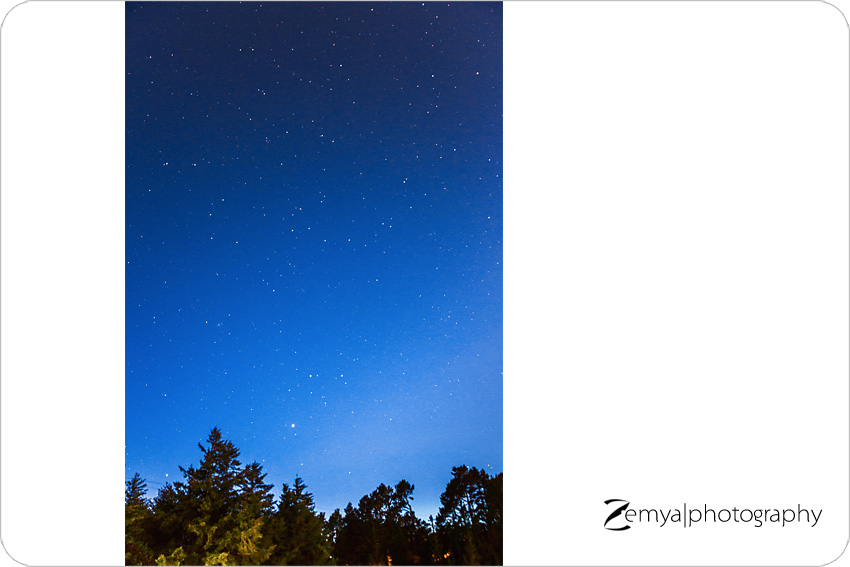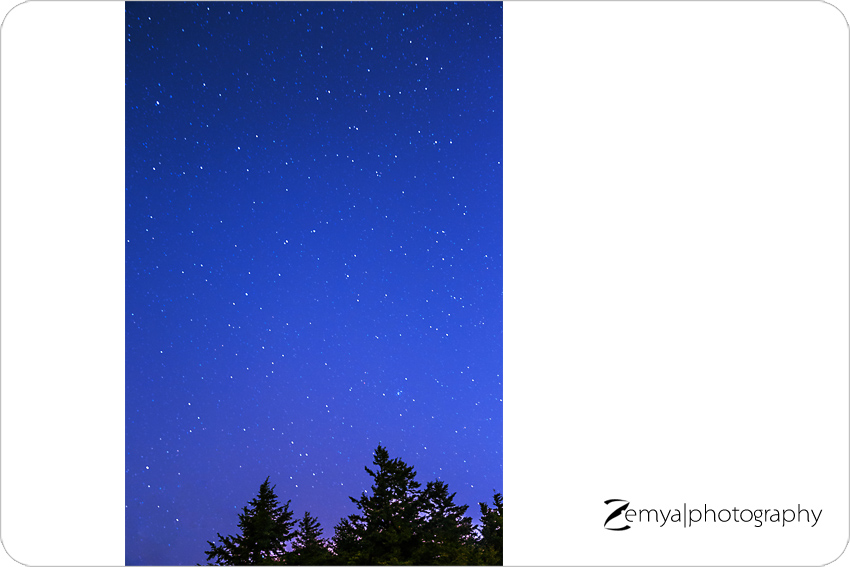 About Zemya Photography
Zemya Photography is a professional Bay Area photographer, based on the Peninsula, and specializes in couples, maternity, family, newborn, baby, and children's on-location, natural light, lifestyle portrait photography. Book your session today