Wanna know what an afternoon week-end at my house looks like? Well, two boys + one kitty = this!!!
We let our kids jump off our couch. It was a battle we fought and lost. After awhile, we just gave in and moved the coffee table out of the way. I bring a crash pad out and they boys go to town. When you see faces like this though, can you really be mad? Don't worry though — they only jump on our furniture at home. So if you invite us over, I promise they'll behave… and stay off your couch.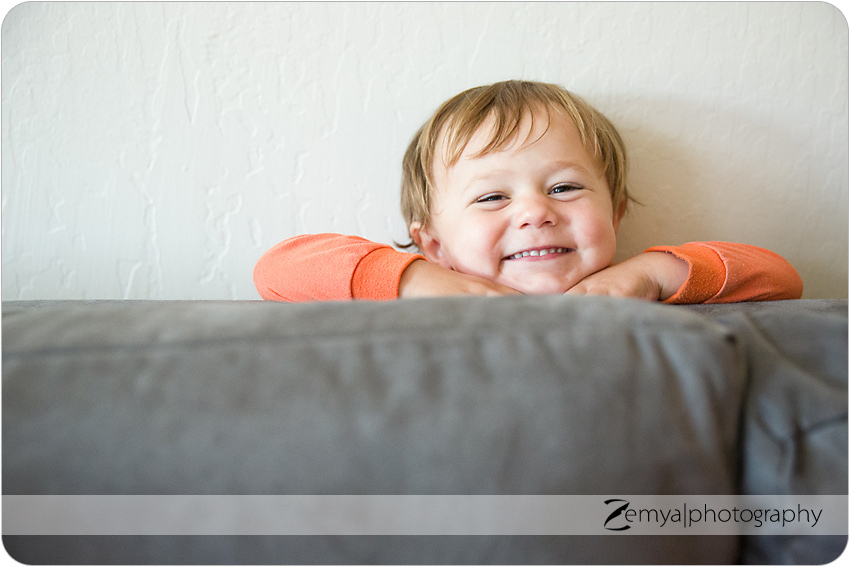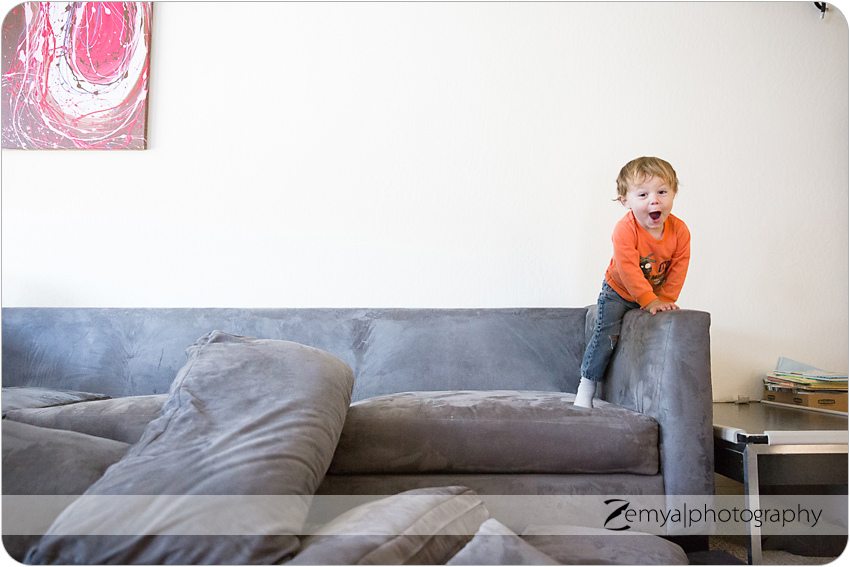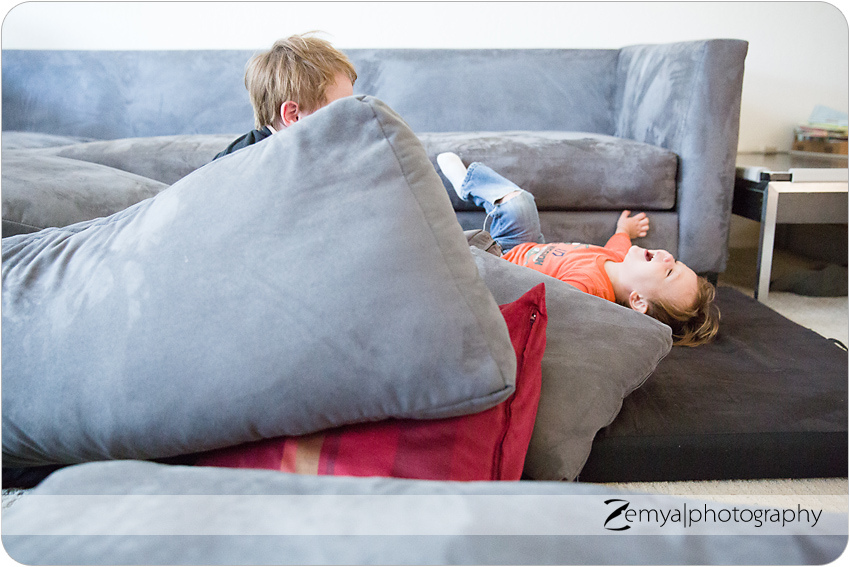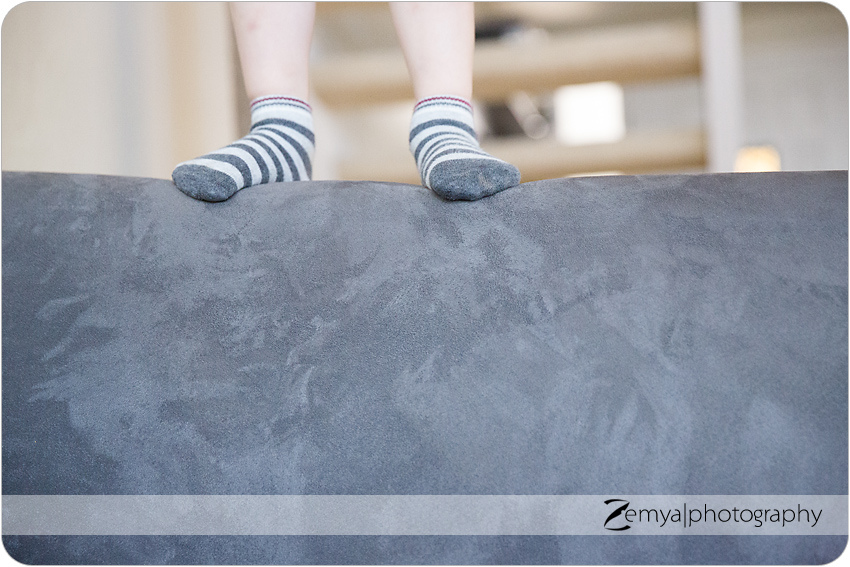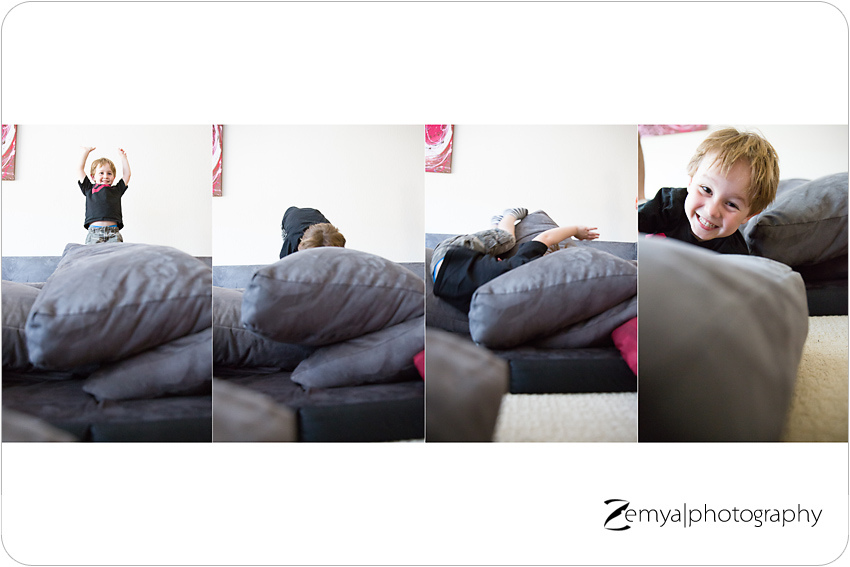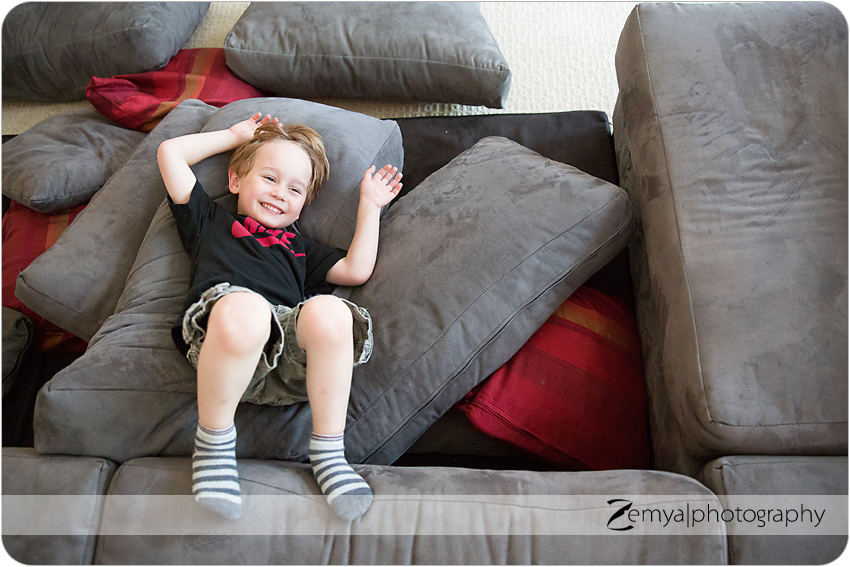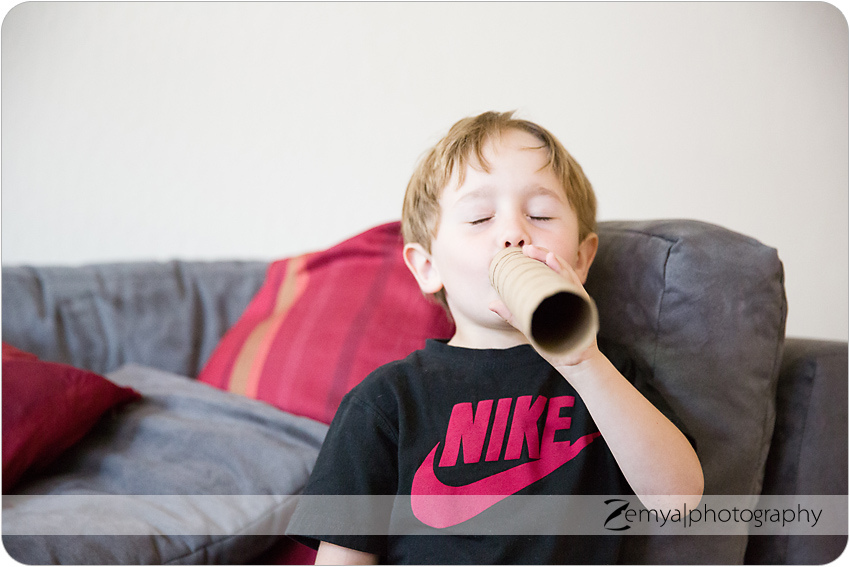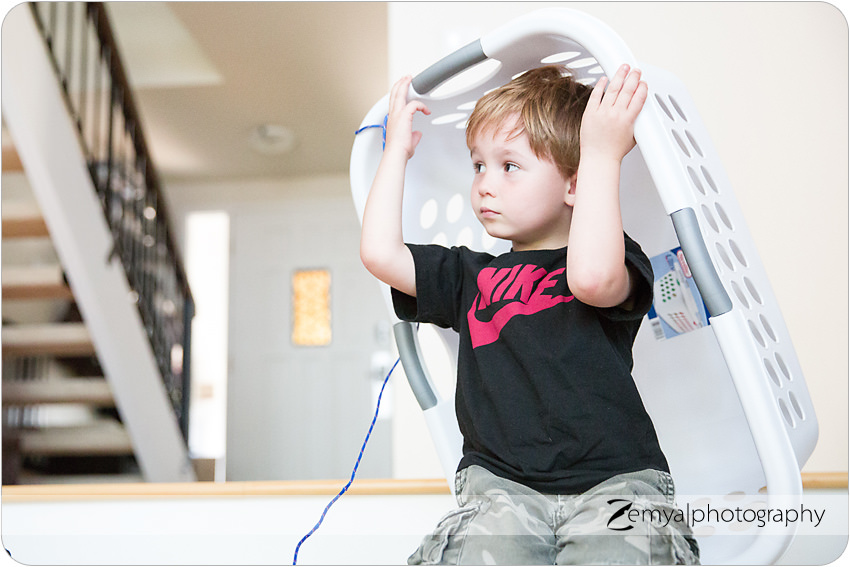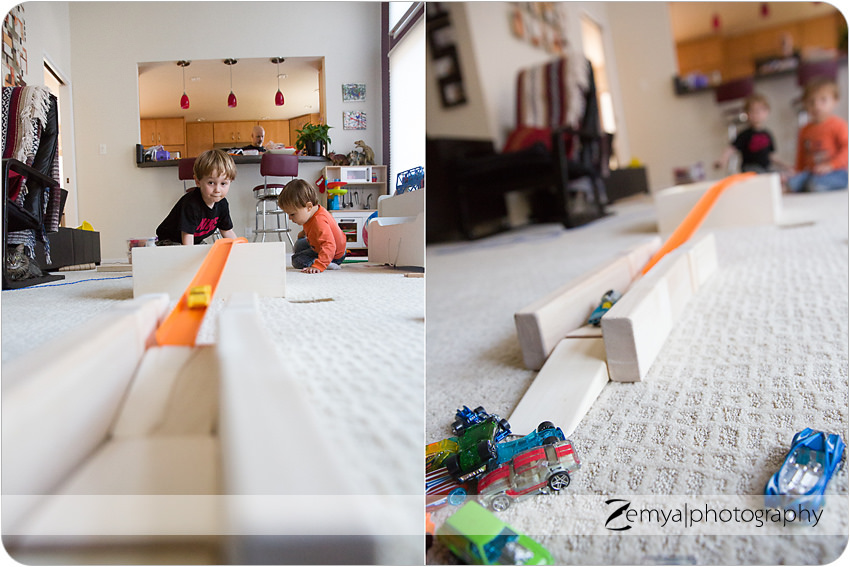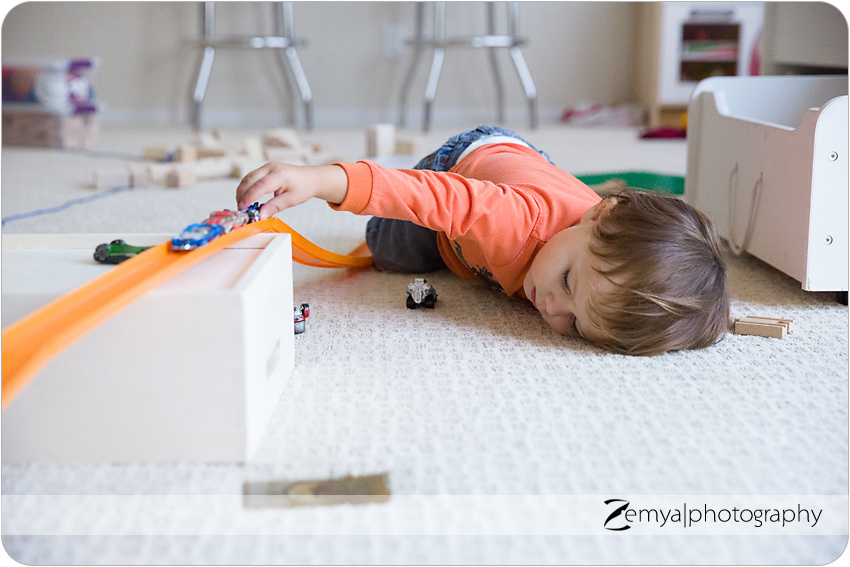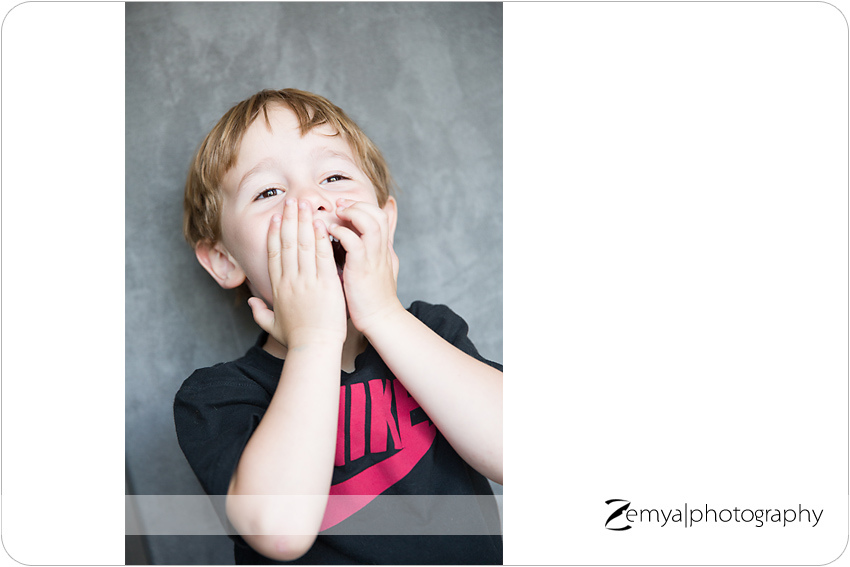 Amazon these days ships items with air pillows. My husband has convinced the boys to pop them by sitting on them. It's a win when they hear a nice popping sound.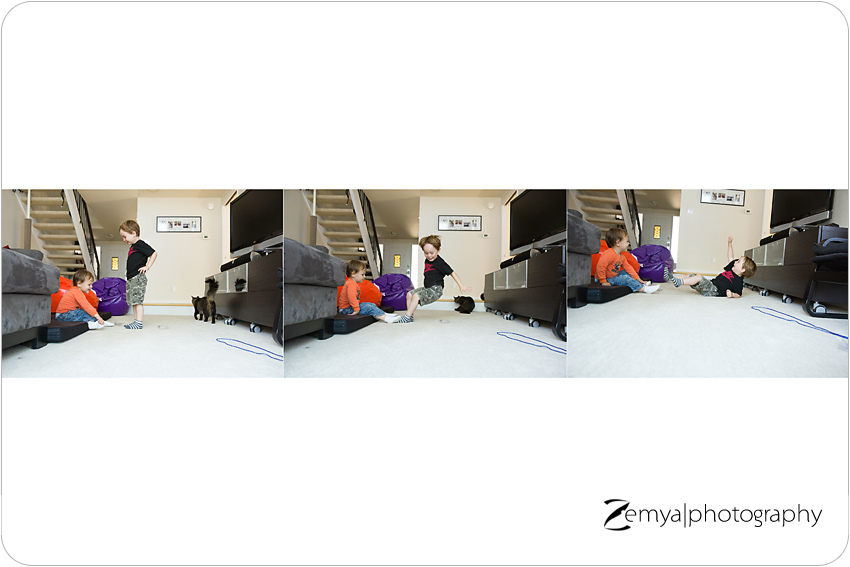 And then there's Zoe. She's sweet, and loving, and totally a little hunter. I find her dragging all sorts of stuff around the house: socks… towels. Here she is attacking one of stuffed toy ducks… and waiting for some toes to walk up the stairs.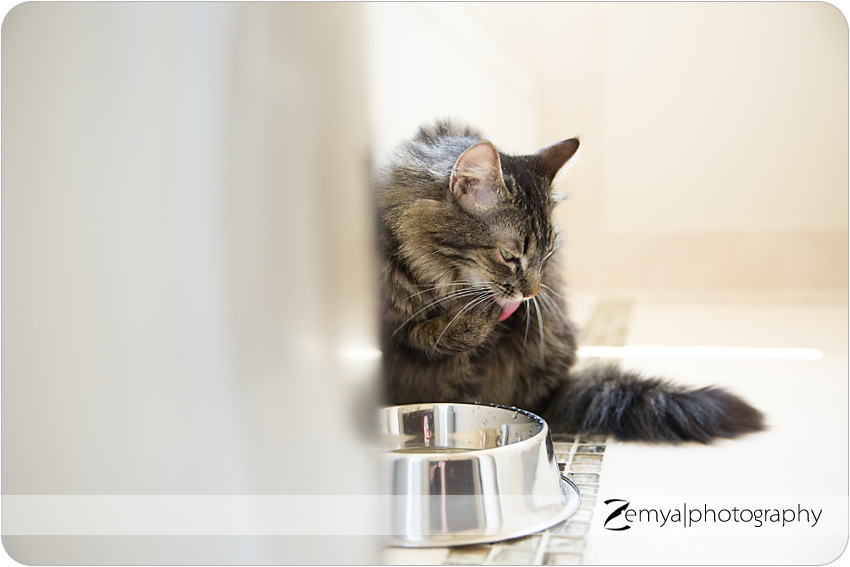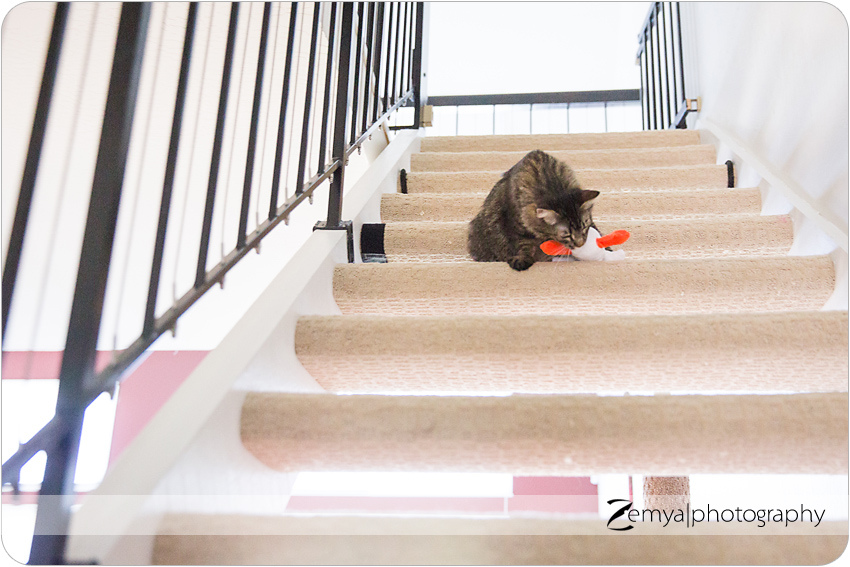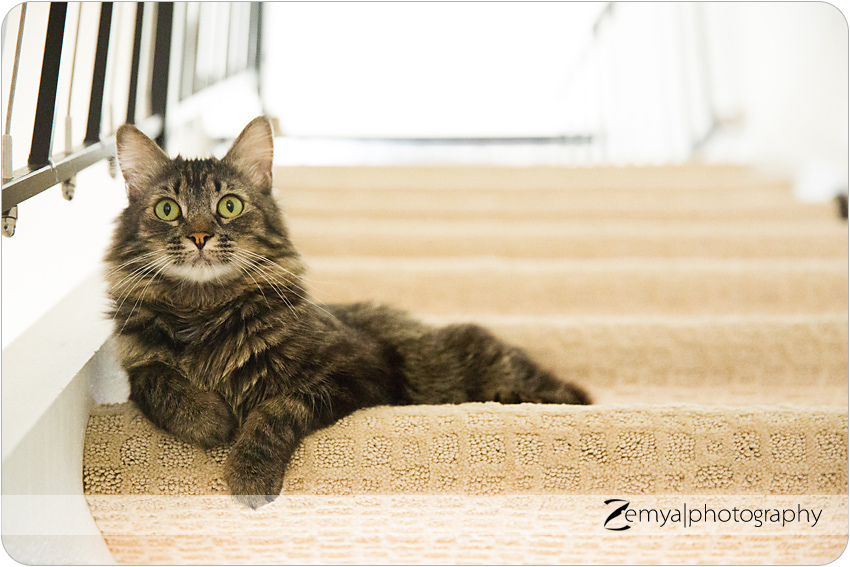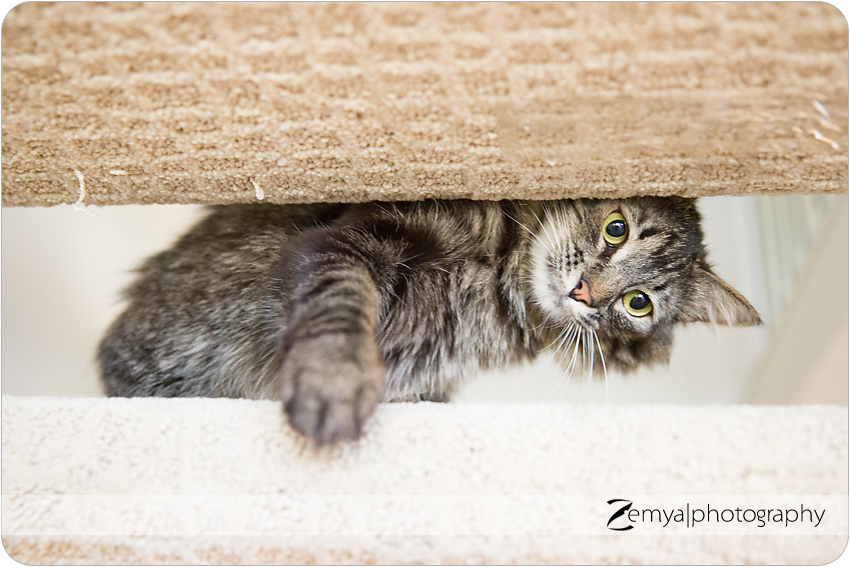 This has been my latest entry into a Blog Circle project. Continue this circle of photographer friends from by visiting my photographer friend Melissa Stottmann from Wilmington, Delaware. Oh, and check out my previous circle entries if this is your first read.
About Zemya Photography
Zemya Photography is a professional Bay Area photographer, based on the Peninsula, and specializes in couples, maternity, family, newborn, baby, and children's on-location, natural light, lifestyle portrait photography. Book your session today