I hope these past 12 months have been fun for you getting to know me and my family a little bit more.
December for us is about the holidays. When I grew up, we didn't celebrate Christmas. Living in a communist country, in a family and friends that didn't embrace religion, for us it was about celebrating New Years. There was still a jolly Santa figure (although his name was loosely translated as Grandpa Frost) that delivered gifts to the wee bits of the land. In our family today, although we still aren't practicing in any religion, we do celebrate Christmas.
I've been on a mission NOT to lie to my kids about Santa Claus. I can go on about this for awhile actually, but I'll spare you. I've told them the real story of St. Nicholas, but in trying to be sensitive to all the other pre-school kids that do believe, I tell our boys that people dress up like Santa, and gift, to celebrate his spirit. And you know what? Our kids don't buy it. After ALL the talk of Santa at school, my story gets a big fat "Yeah, whatever! Can his reindeer really fly?" follow-ups. I'm not embracing this, but without a desire to crush their little spirits, I kinda let it go. At least in a few years, when the Santa myth wears off, I can claim I had to doing in misleading them 🙂
Ok, fine. Maybe I mislead them a little. My friend M had a Santa and Cookies party and we went. G couldn't talk to the guy, but stood by him (and photo bombed a bunch of other family pictures), just to be close by.
Our Christmas day was quiet, and private, and perfect. My dad visited, and it was great to have him. I hope your celebrations were just as fun.
Happy Holidays everyone!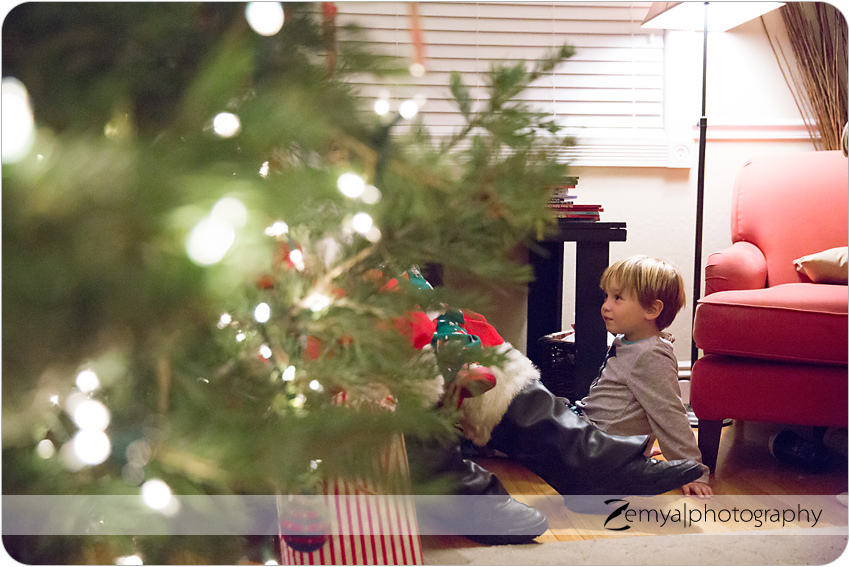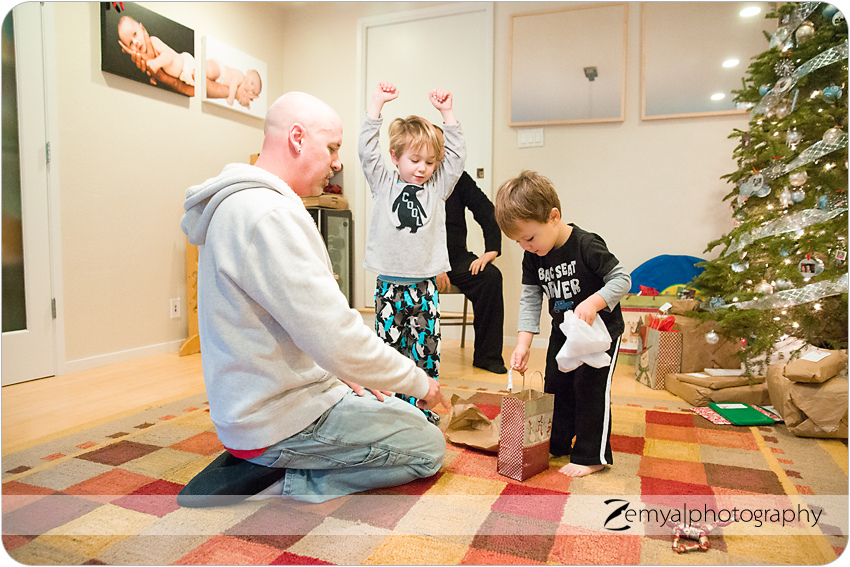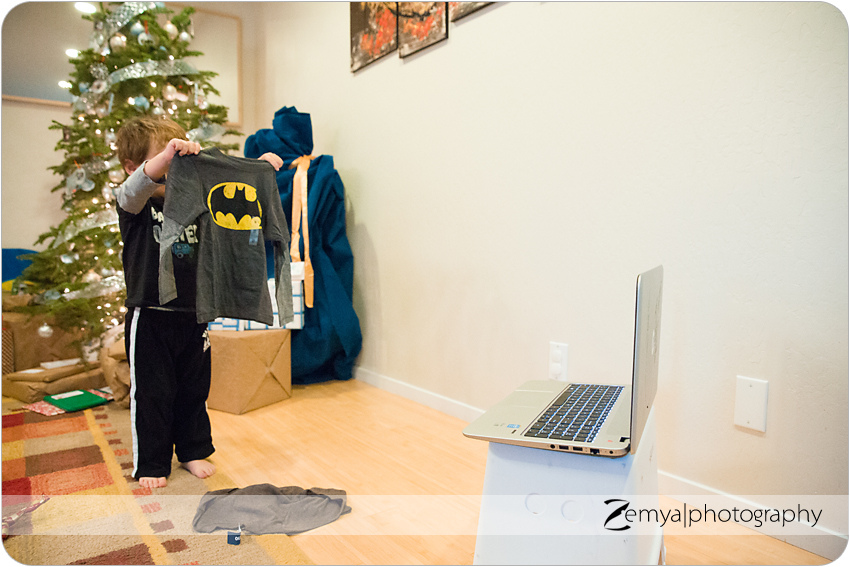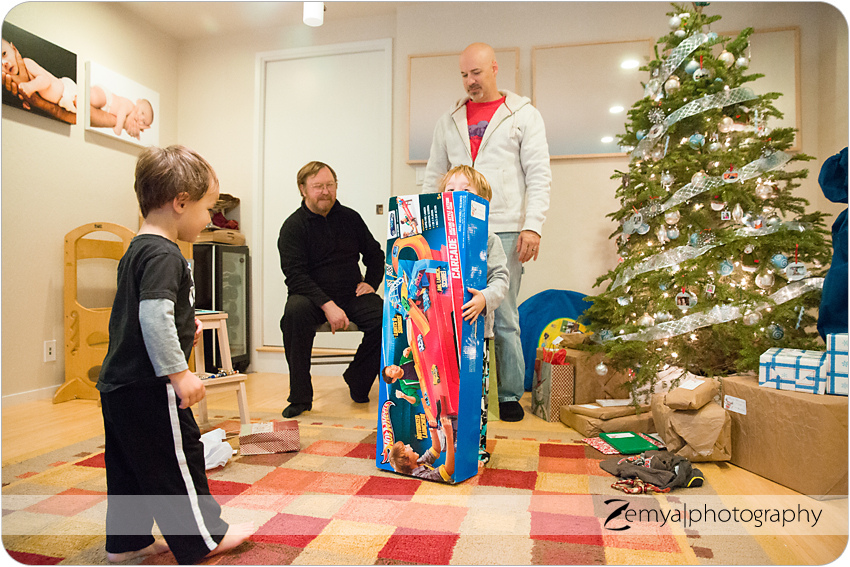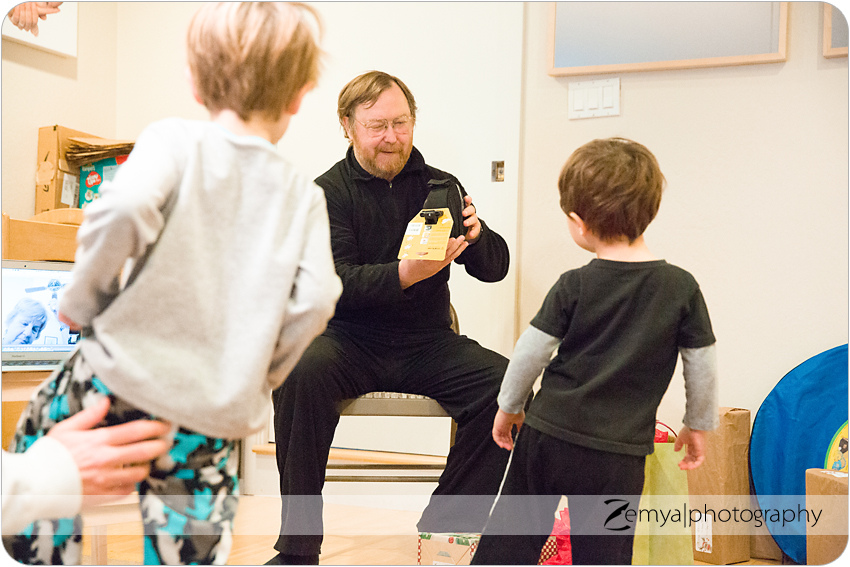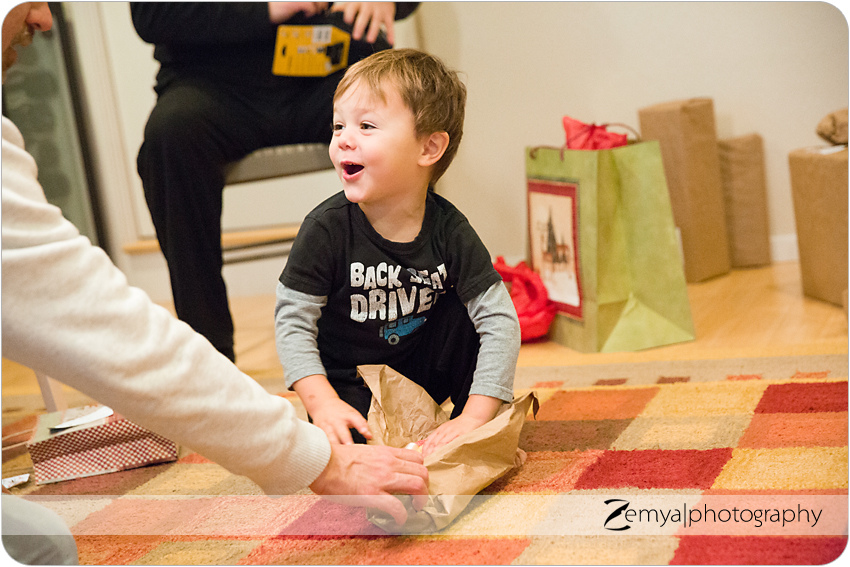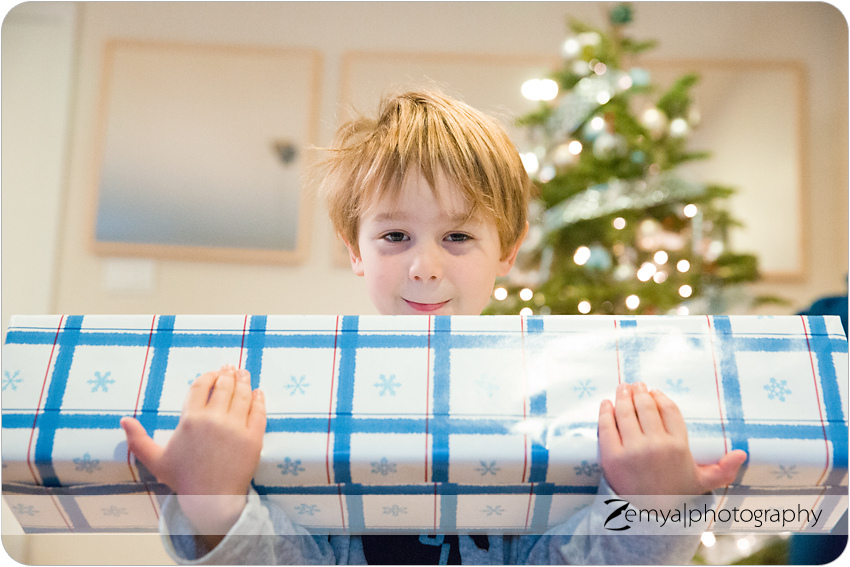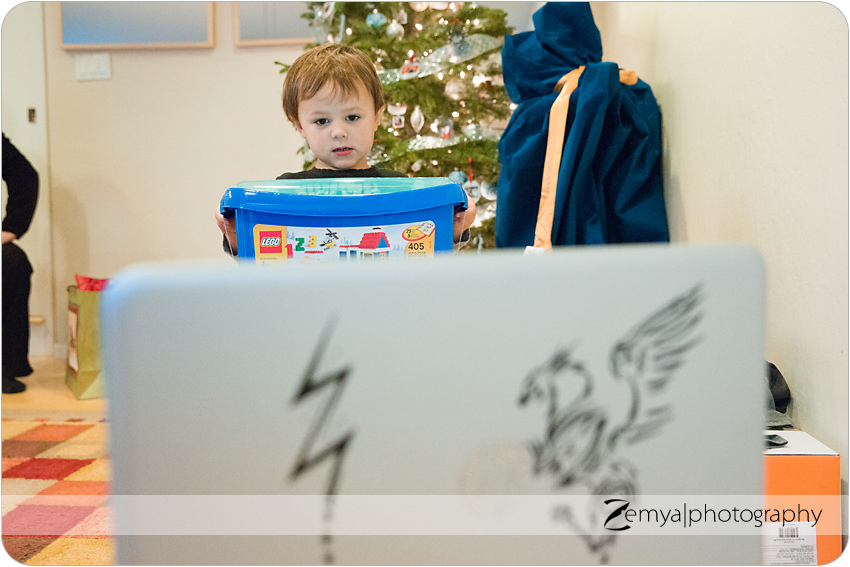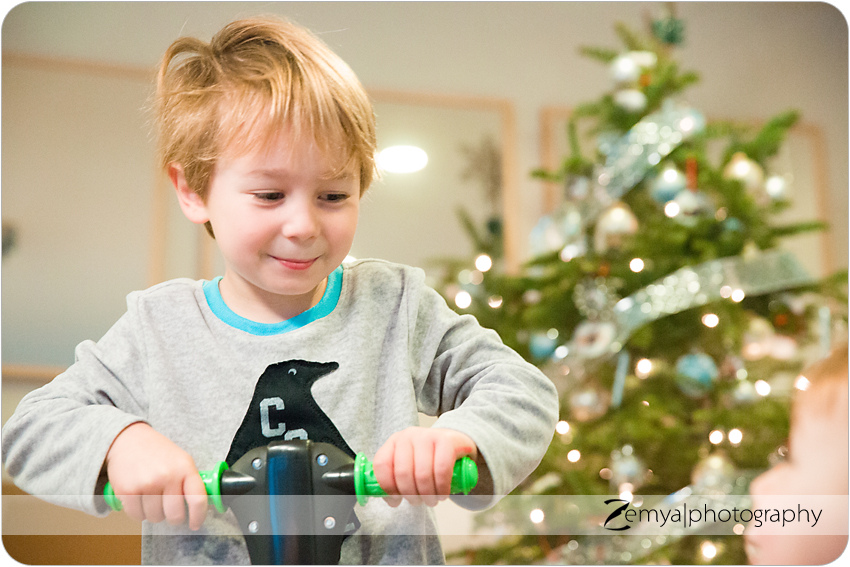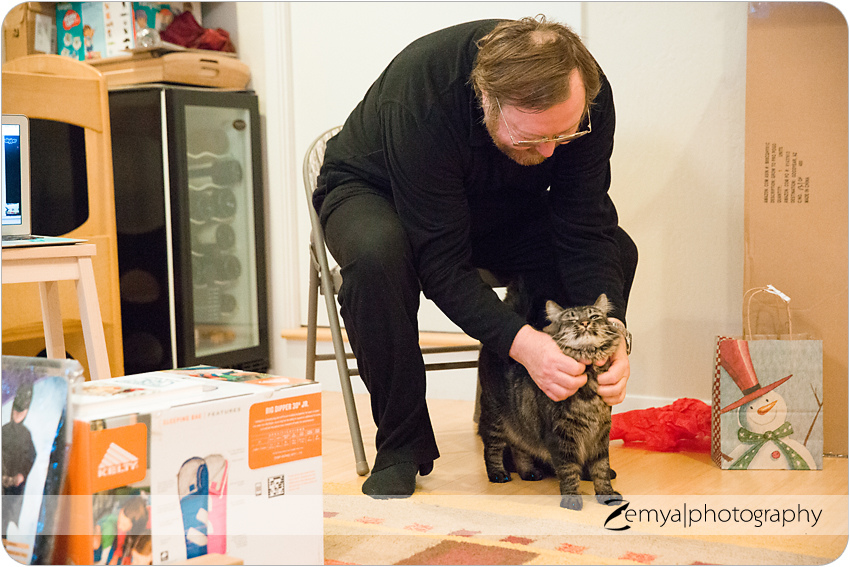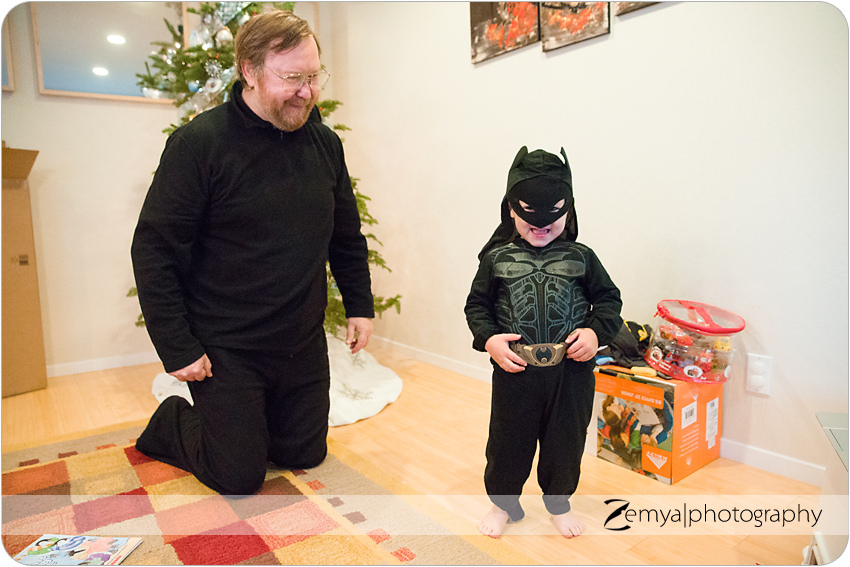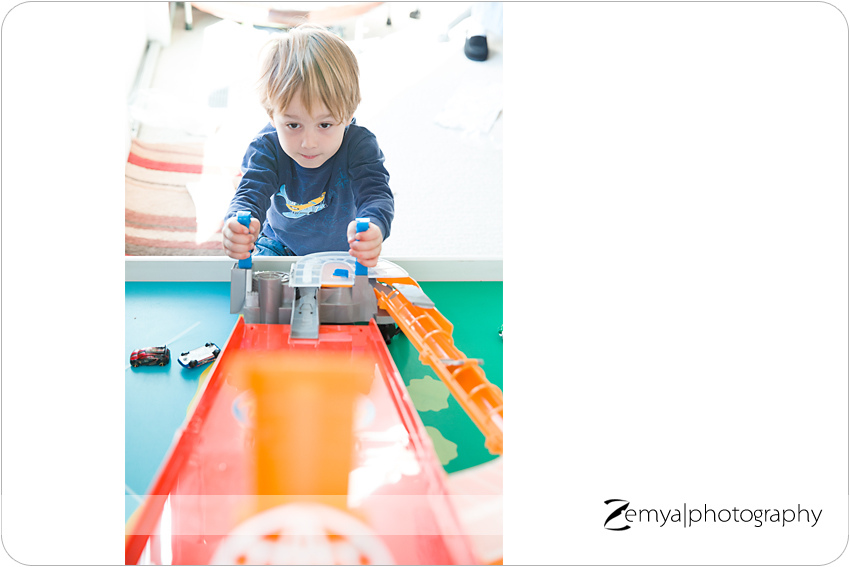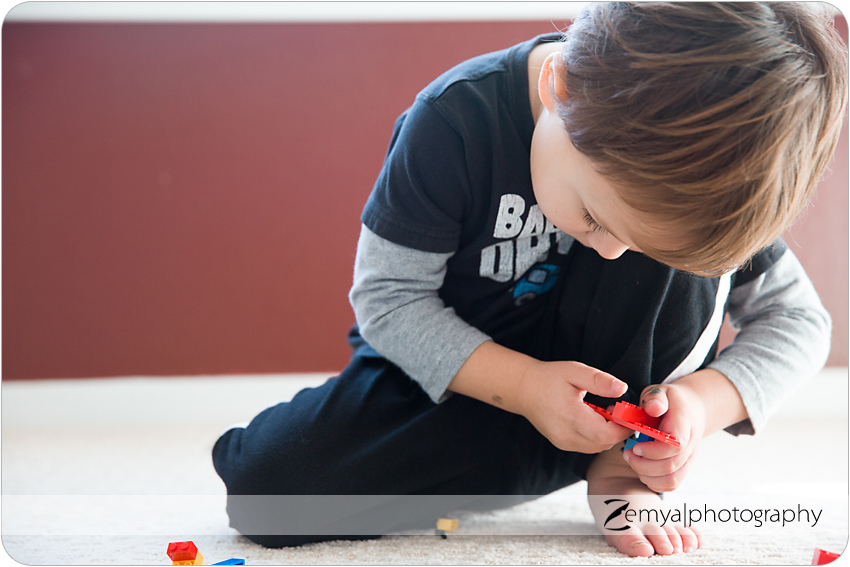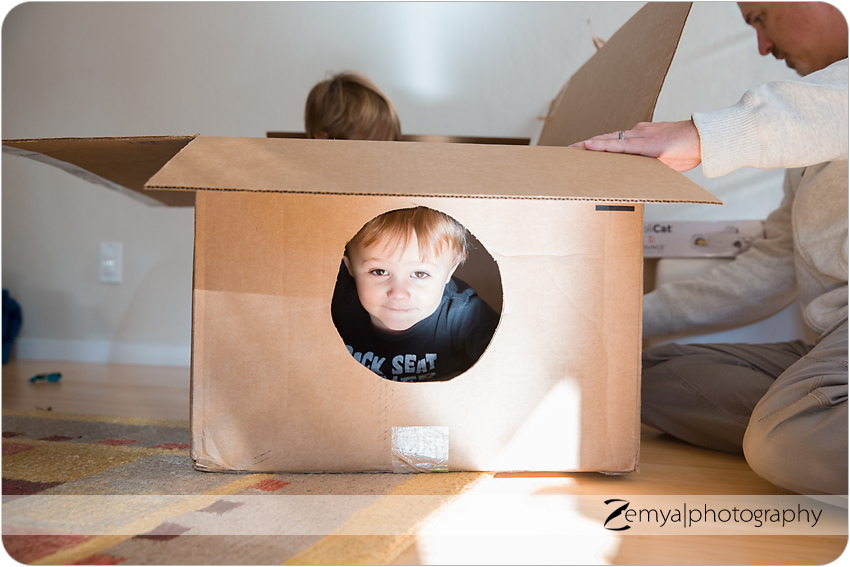 With the year coming to a close, this has been my last entry into my monthly Blog Circle project with Clickin Moms. Continue this circle of photographer friends by visiting my New York friend, Mikki Skinner. See my past circle entries, too and stroll down memory lane of the past twelve months now 🙂
About Zemya Photography
Zemya Photography is a professional Bay Area photographer, based on the Peninsula, and specializes in couples, maternity, family, newborn, baby, and children's on-location, natural light, lifestyle portrait photography. Book your session today