My husband and I are celebrating 10 years of marriage next month. It's remarkable to me that time has gone by so quickly — I'm pretty sure it was only a year ago that I was chatting with the Knot forums about wedding planning. Then I look at how big my kids are getting and think "Yeah, it couldn't have been that recent!"
To celebrate, we decided to take a big anniversary trip. Just the two of us. We spent a week in French Polynesia, between Moorea and Bora Bora, and it was wonderful!!!
Our schedule in August is a little nutty, so we decided to take our trip at the end of June. The weather was perfect, and we got majorly lucky because the week right after we left, it rained… a lot. Meanwhile, on our vacation we had pleasant temperatures, never exceeding the mid-80's, and low humidity. Really, it was perfect!
We arrived in Tahiti early morning, with an hour and a half to spare before our ferry to Moorea. We spent the time walking through the market across from the ferry building. Things were just opening up, and we got to see a town get busy around us.
We stayed with the Intercontinental Resort on both islands. It was pretty amazing to be honest. I had fallen in love with the idea of a bungalo over the water, which is what took us to French Polynesia in the first place: let's face it — there just aren't that many places in the world you can have that experience. The island was just beautiful!
The water on these islands is so clear, and you're surrounded by a coral reef all around. Really there was no escaping absorbing what a beautiful sight there was to behold either above or below water.
Moorea offered us the opportunity to hang out with some dolphins. Our resort hosts a dolphin education center, where they house 3 bottle nose dolphins, and conduct education seminars throughout the day. We got to swim with the dolphins, which I'll be honest was a little startling. Usually I don't mind being the first person up for an adventure… but not when it comes to water sports. The dolphin takes you deep underwater, and it's up to you to 1) hang on; 2) hold your breath. I opted to go 3rd. It was really fun though.
On our last day in Moorea we did a jeep drive around the island. We went up Magic Mountain, saw a traditional temple, and drank some really yummy Pineapple Liquer. I'll be honest — the sights were awesome, but the jeep tour itself was not quite the adventure I was after. If given the opportunity to do this again, I'd opt for the ATV tour. Same sights, different transportation means.
I will say that I was surprised how many wild chickens we saw on the island. They were everywhere! But they were also super pretty too.
We were warned that the food on the islands was just alright. I'm going to disagree with that. On Moorea we had some amazing meals. First of all, if you are in any way able to get to Snack Mahana, make it your lunch destination. Get there on the early side, because when they run out of food they close down, and they get busy. Order seafood as much as you can and you won't go wrong. Rudy's was also incredible! And the Yellow Lizzard had some of the best lamb chops I've ever had. Yep, I just broke my advice on the seafood bit with the Yellow Lizzard, but it's SO worth it. Most restaurants will have a driver pick you up from your hotel, as long as you are within a certain radius of them. This is pretty awesome… though beware, that when it's time to go back, usually all the people you came with go back at the same time, so you can be waiting awhile if the other diners don't eat on the same rate as you. Ugh — the Tahitian Poisson Cru though? Amazing dish. I think I ate it every day, from somewhere, and was never disappointed. I'm trying to figure out how to make it here, and am on the hunt for sashimi grade tuna markets on the Peninsula. Hit me up with a recommendation, if you have one. And if you know how to make this dish — you can be my new best friend!
Our time in Bora Bora was much more relaxing. We didn't have as many events planned, so we spent a lot of time snorkeling off our bungalo. I gifted a GoPro to my husband for Christmas last year. It was awesome, because it allowed us to do a whole bunch of underwater video, and get some of the amazing under-water sights I'm sharing with you below. I can't stinking wait to try it with our boys this summer in the pool too.
While on Bora Bora, we did a sting-ray and shark feeding tour. Remember up top where I said I'm not crazy about water? I love being around water, but IN water is a whole separate thing. Especially open water. Why? Well… because I have an irrational fear of sharks. I just don't like being part of the food chain. So the idea that not only will I be in open water, but purposefully around sharks was super scary to me! So I'm patting myself big time for doing it. In the shark snorkel we saw two types of sharks: black tips, which were about 5′ long, and lemon sharks, which felt to be maybe about 15′ nose to tip? As freaked out as I was by them, having a camera in front of me really turned me into a robot, and I was far more interested in getting a good photo of them than worry about being eaten. Take the camera away? Then watch me go back into "I'm going to keep my tasty hands and fingers to myself, thank you!"
That same evening we dined at the Bora Bora Yacht Club and witnessed one of the most spectacular sunsets I had ever seen. I couldn't stop taking photos of it. For the 3 I'm sharing with you here, I have about a dozen more. I just really wanted to take the same picture over and over and watch it progress.
We jet-skied around the island on our the last day at Bora Bora. The weather began to turn and we got rained on for most of the trip. Best tasting rain, ever! We had one stop in a beautiful little motu, and I talked my husband into taking a photo of me in the palm trees.
For anyone interested in their own French Polynesia adventure, we booked our trip through Costco Travel. They genuinely took care of everything (down to telling us the color of the shirt of the people helping transport us from point A to B). Be prepared to spend a good 30+ minutes the firs time you call them, but know you'll be in good hands.
If you're a photographer and wondering what to bring with you, I brought my DSLR, a 24-70 f/2.8 lens, and a tripod. The tripod was awesome, and I'm convinced I will pack it in my suitcase going forward on future trips. I only regret not bringing my remote control. D'oh! I definitely got some running in getting into position on the 10 second timer of the camera. Learn from my mistake; a remote AND a tripod!!!
My husband brought the GoPro, underwater housing, and a floating hand grip. The hand grip was awesome by the way — though it had a lanyard around the wrist, if it ever fell off, it would float up to the surface. If I was more comfortable in the water, I would've considered getting real housing for my DSLR and going with that. But with my level of water comfort, the GoPro did just fine. Even though the water was pretty much always shallow, the tide pushes you around. You're never genuinely still to take a frame, so I found composition, underwater, challenging. However, I'm really inspired to try my hand at it, WITH a DSLR camera… at least in some local pools. If you have a pool, and want to play, please invite me!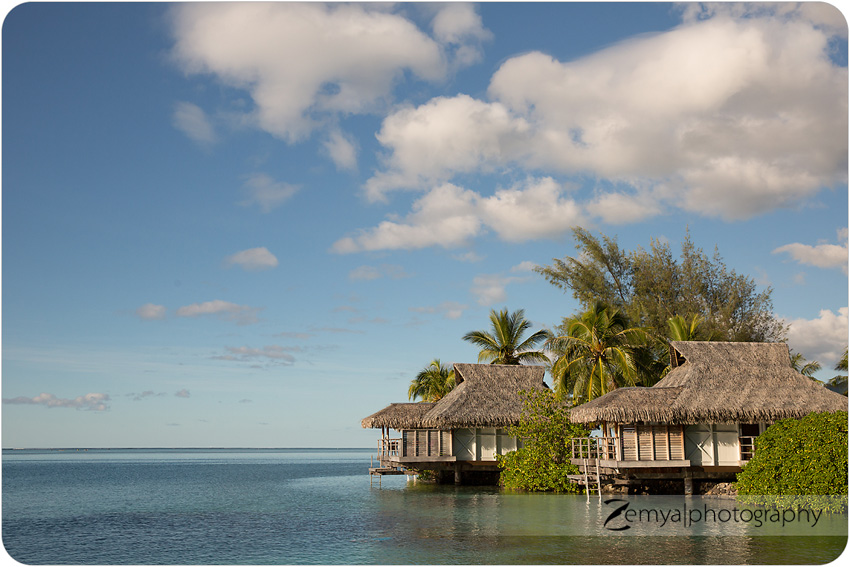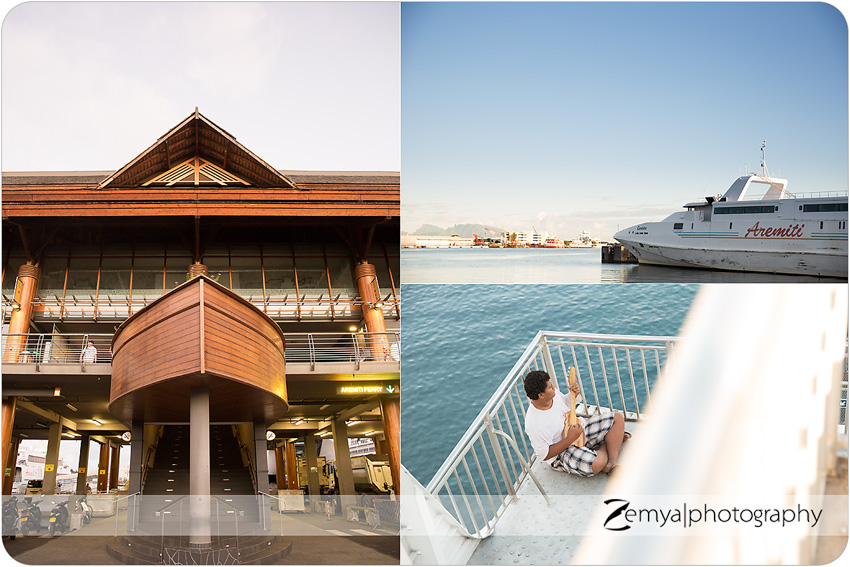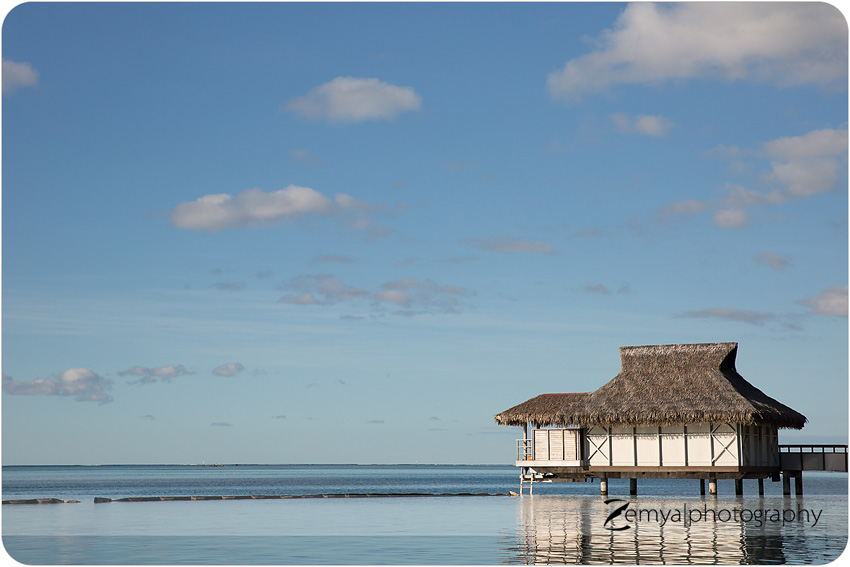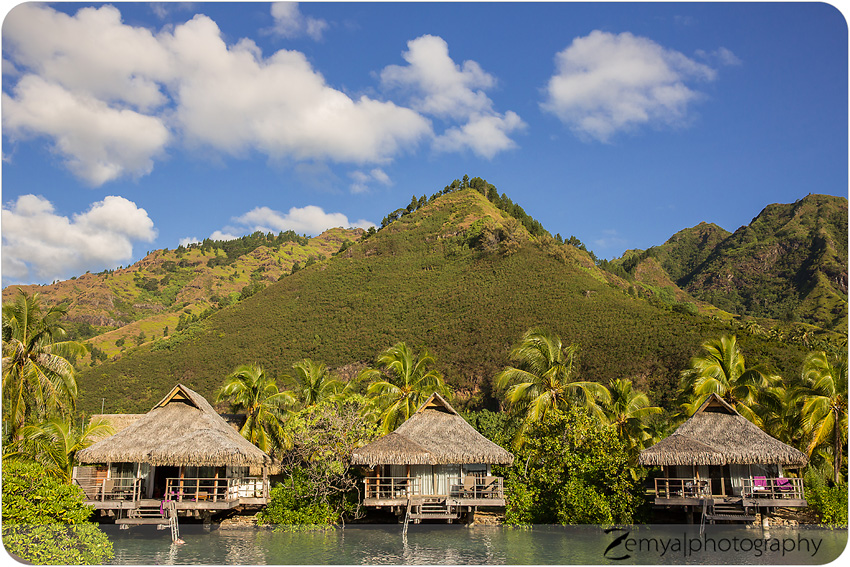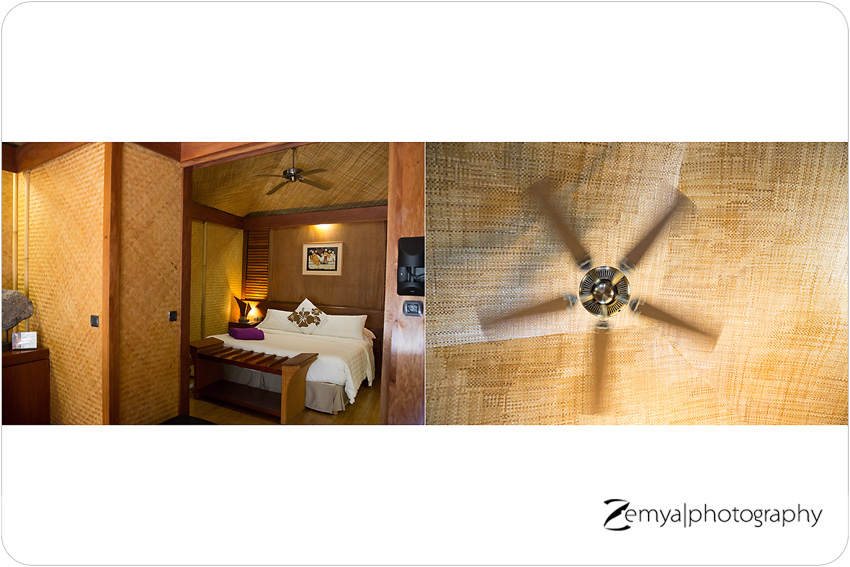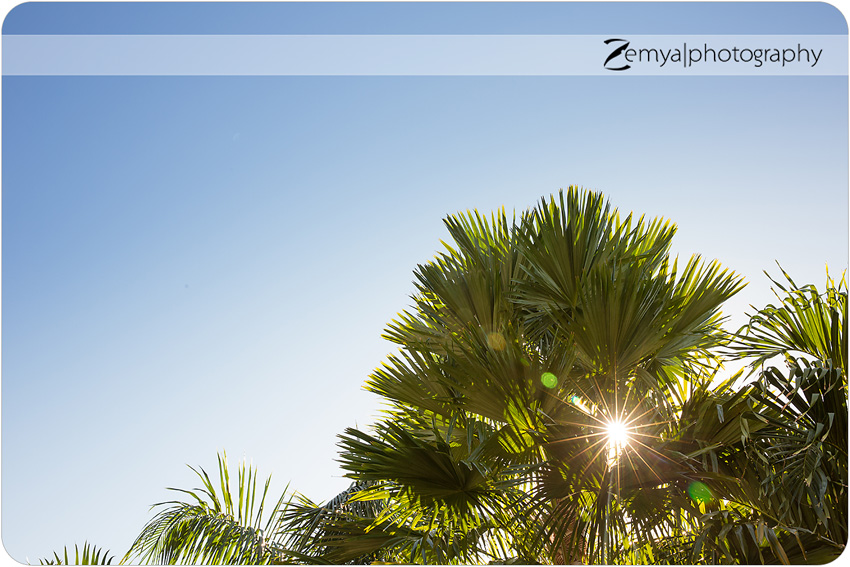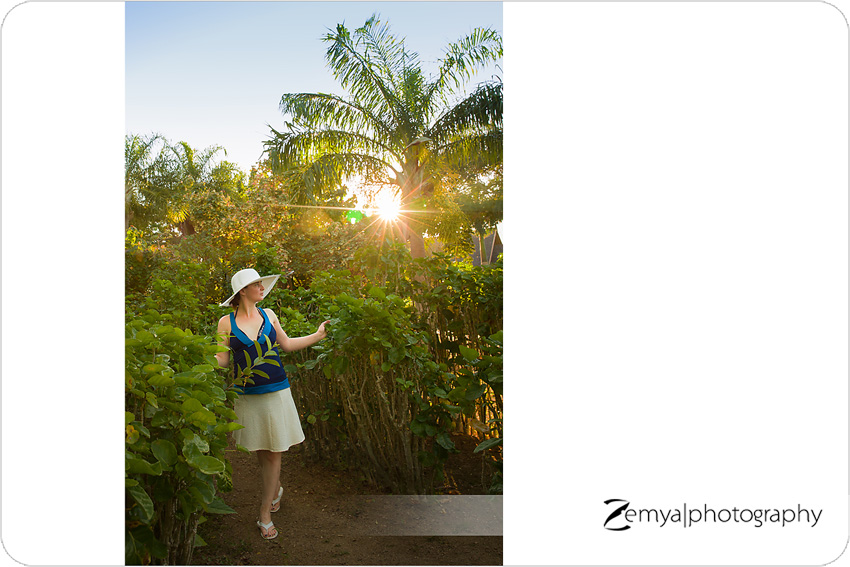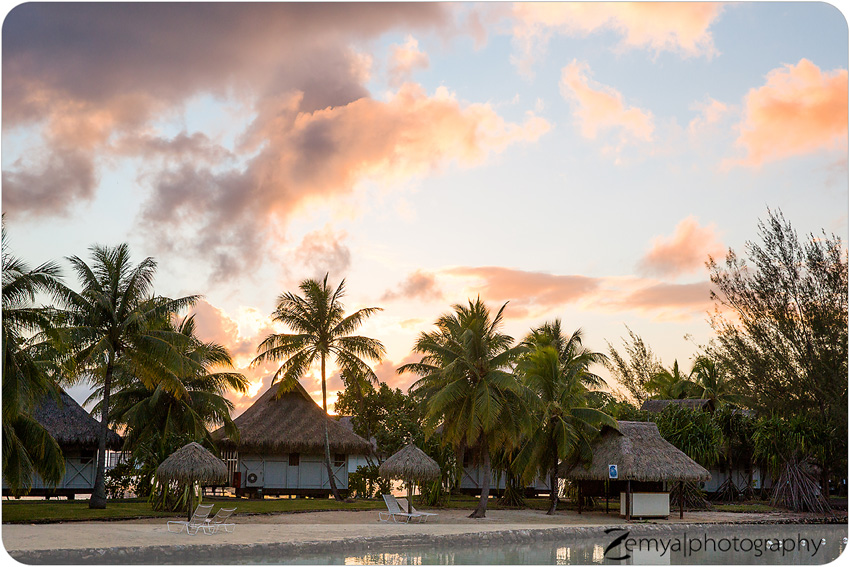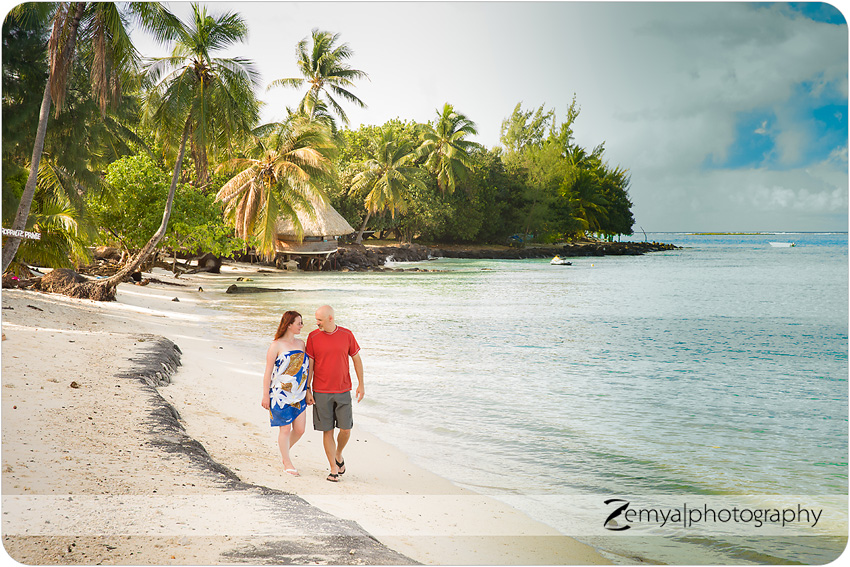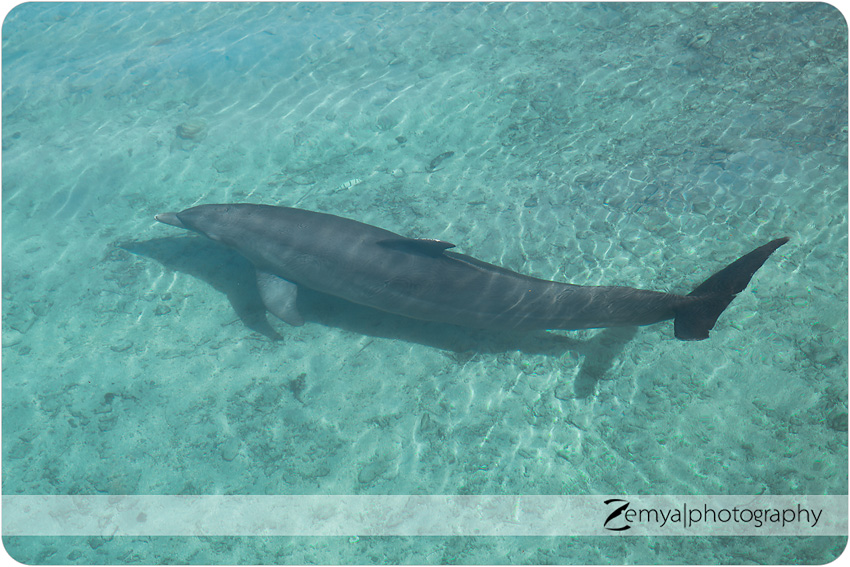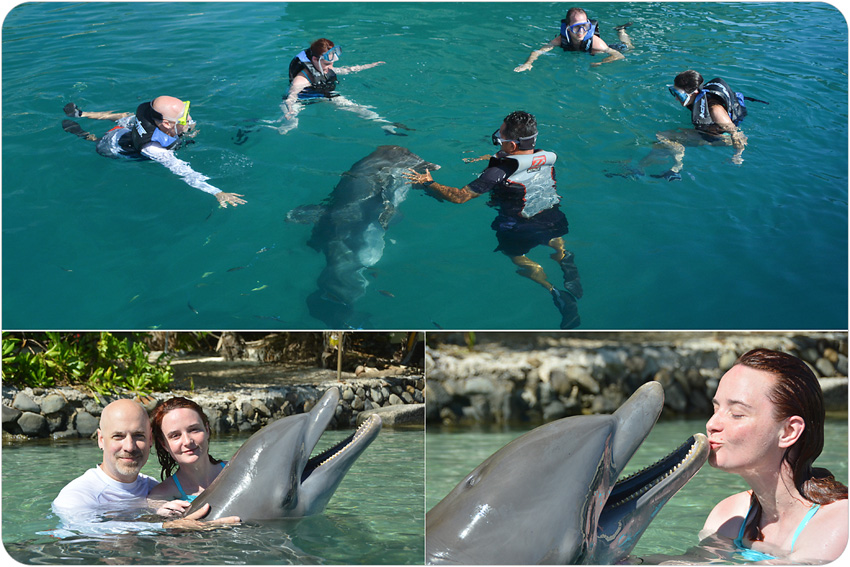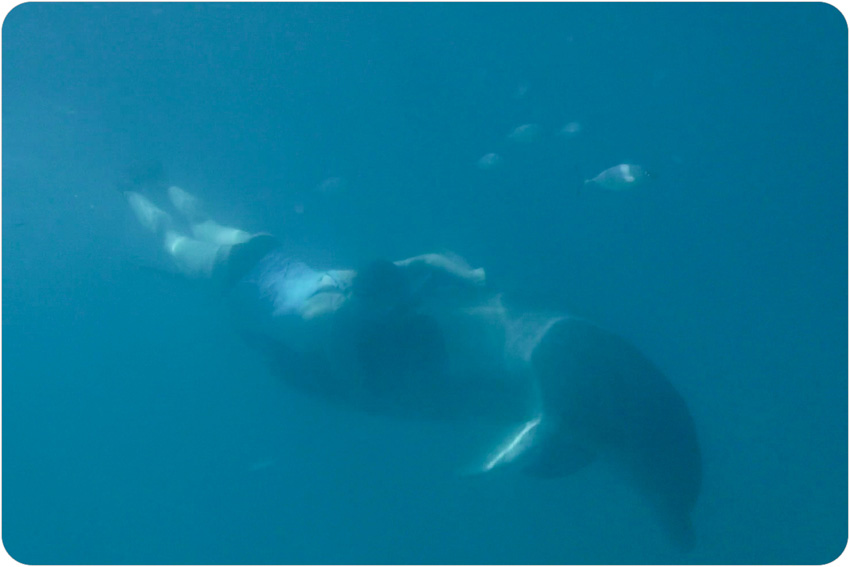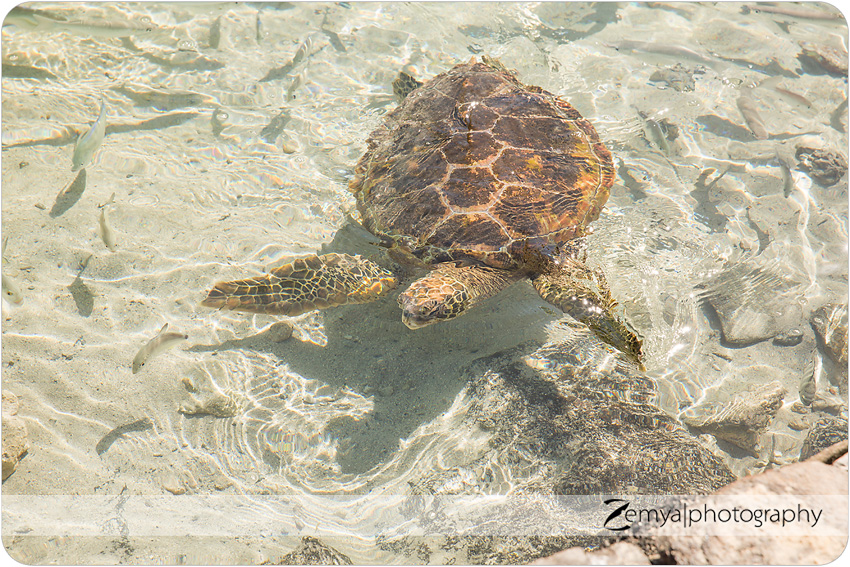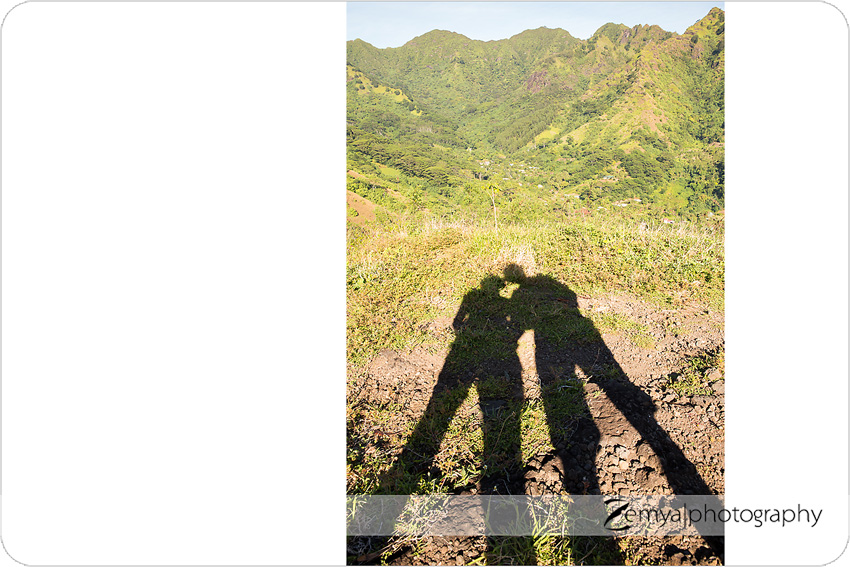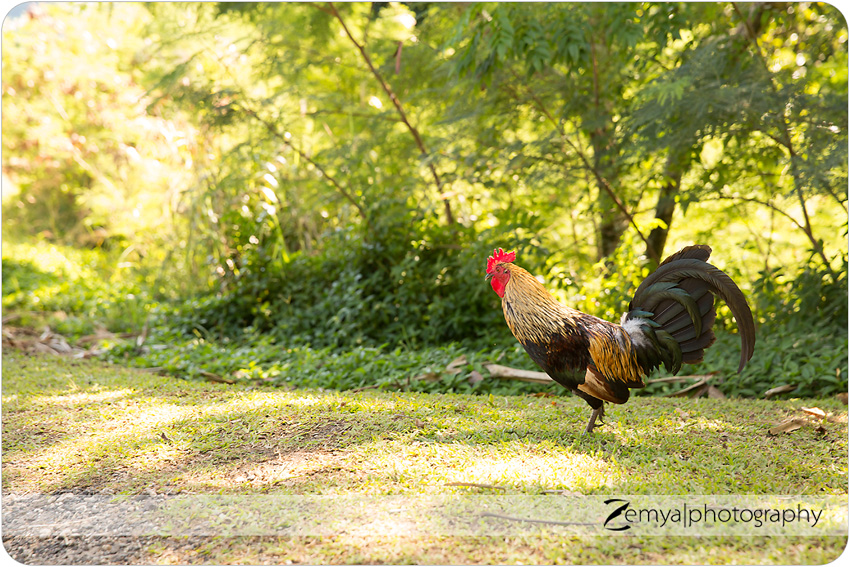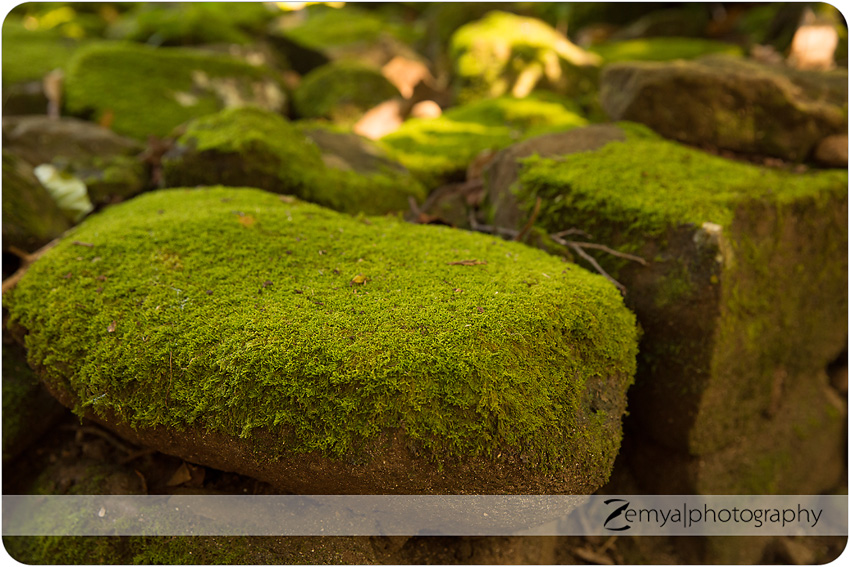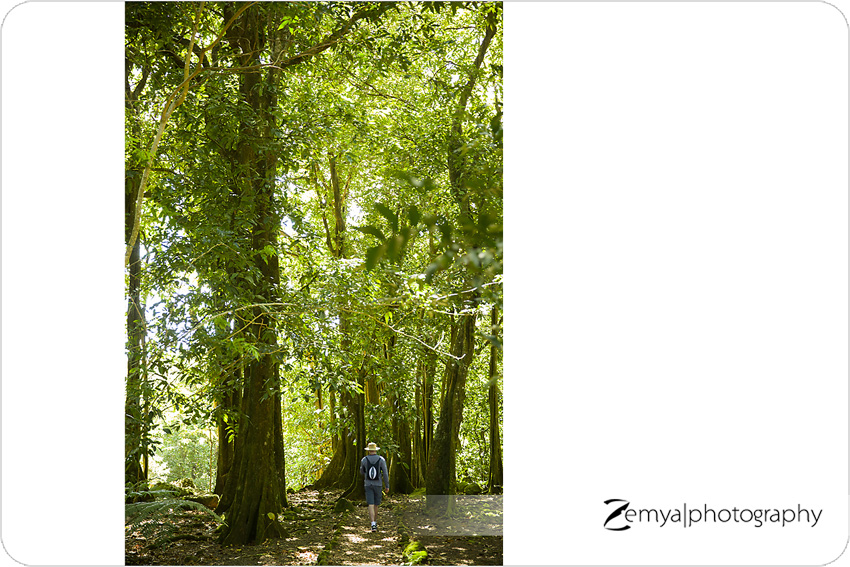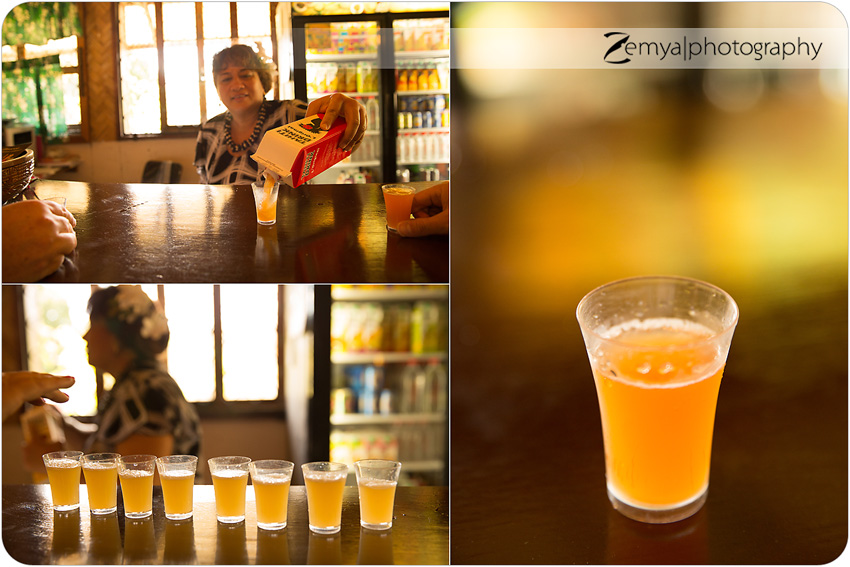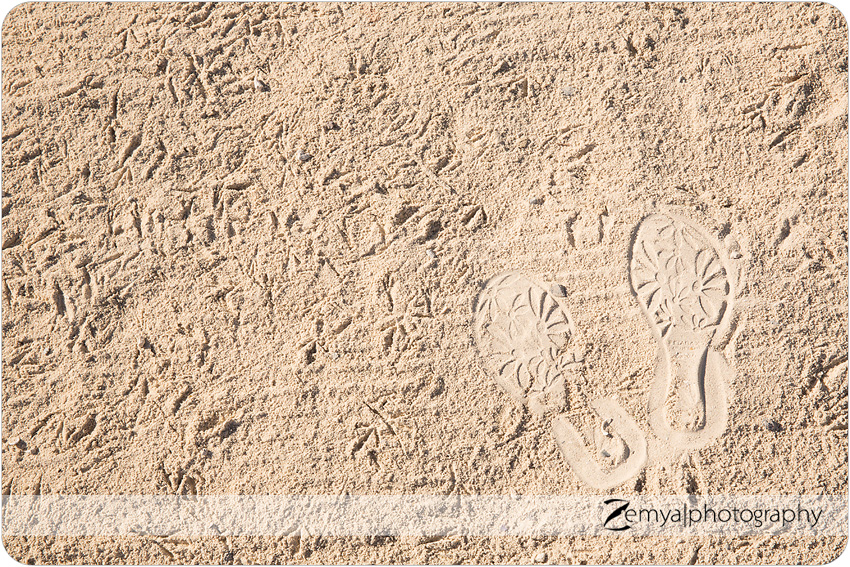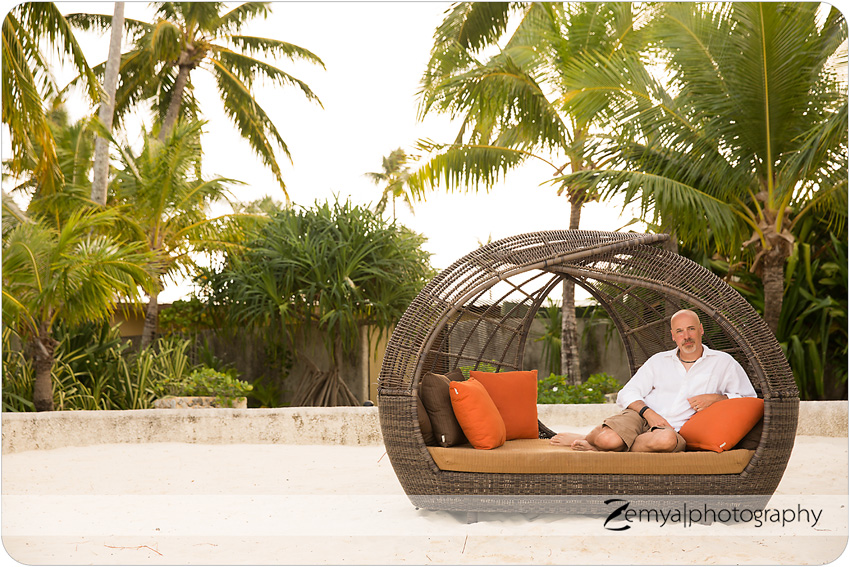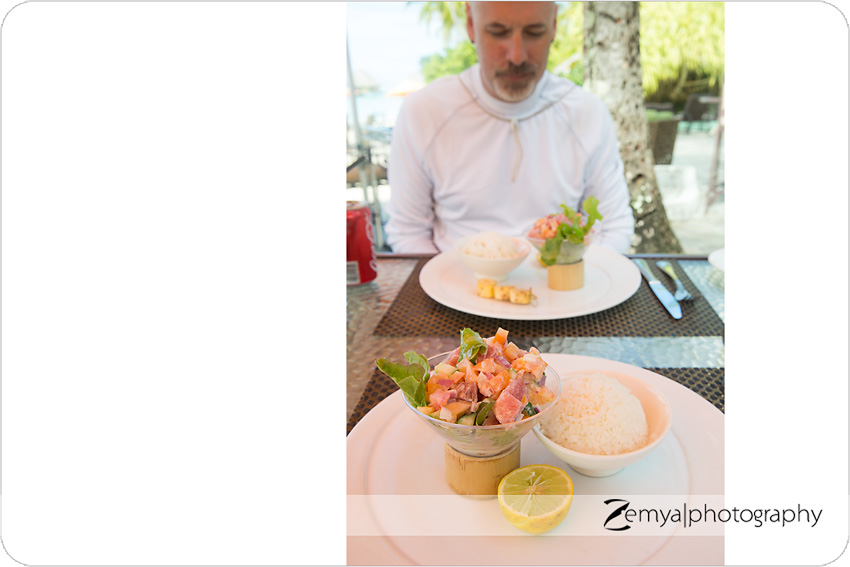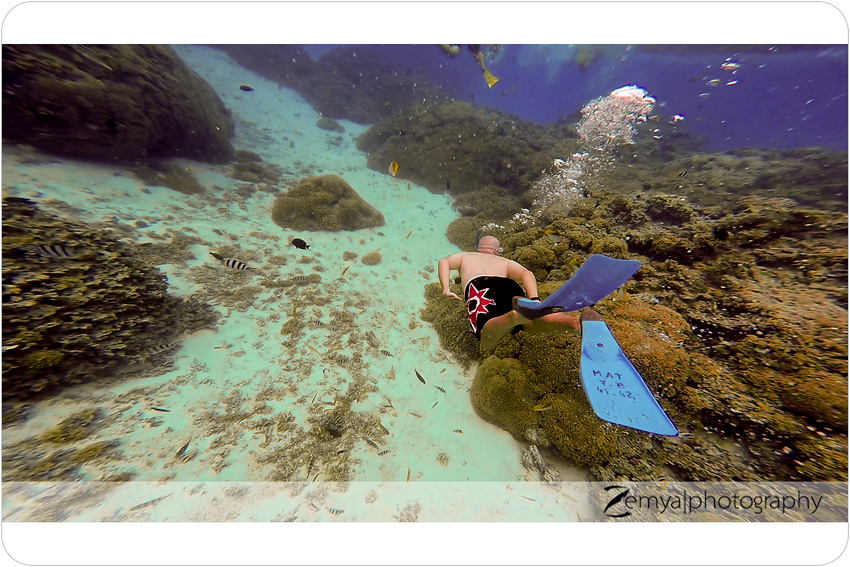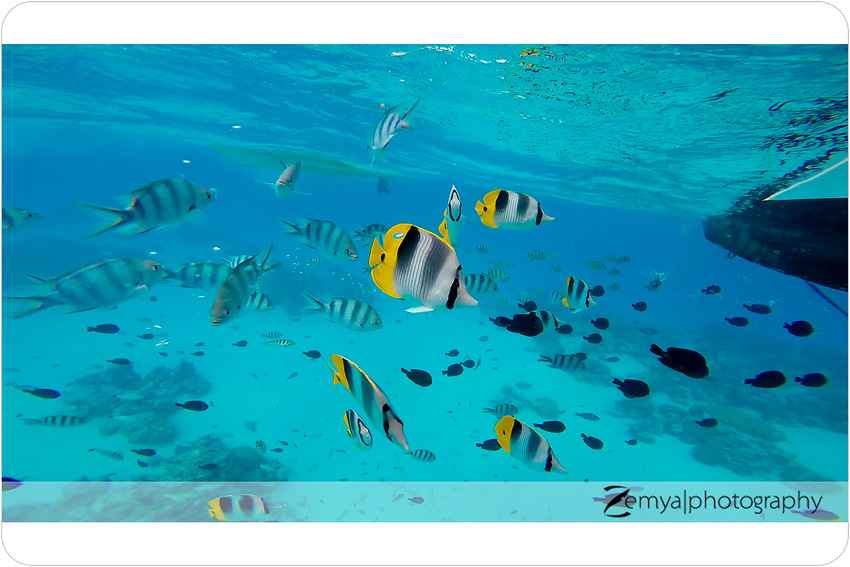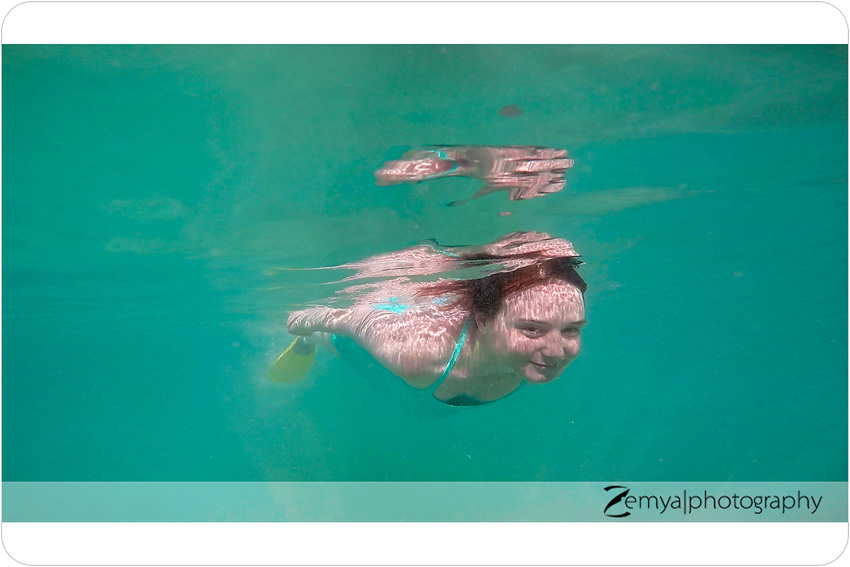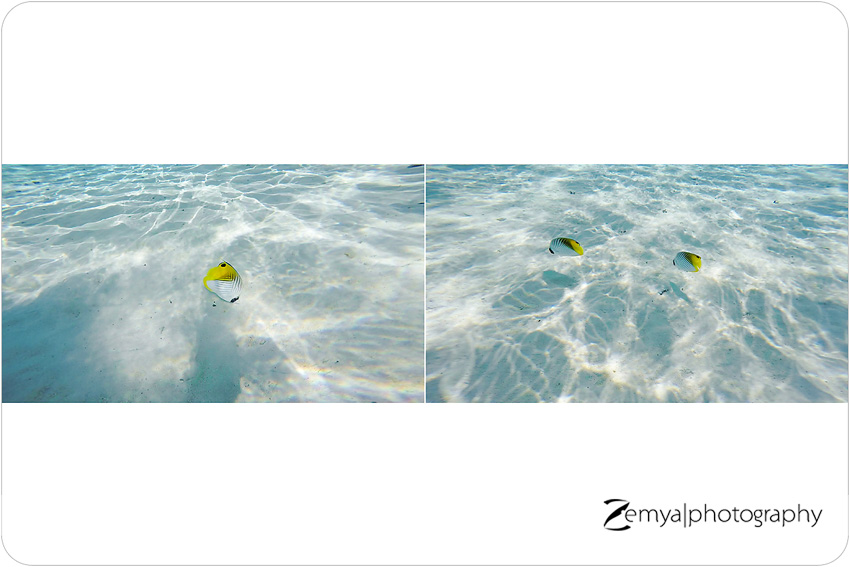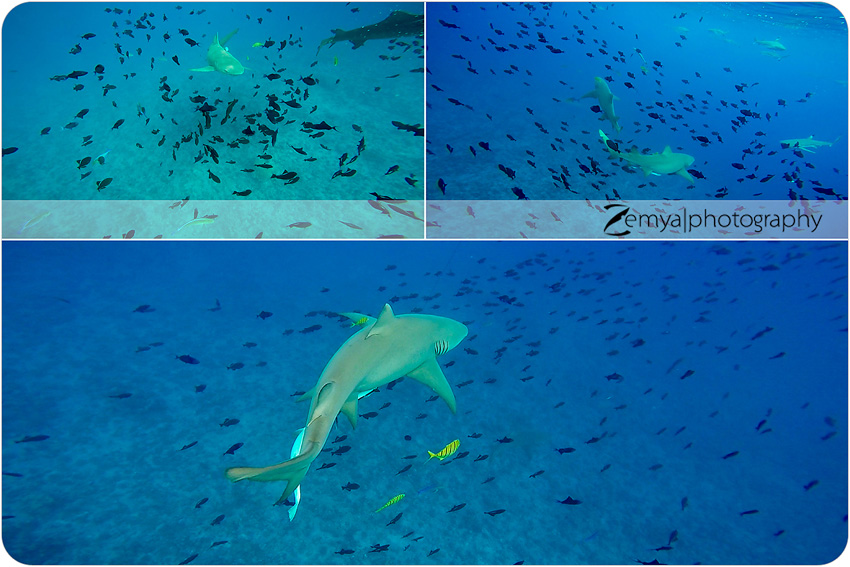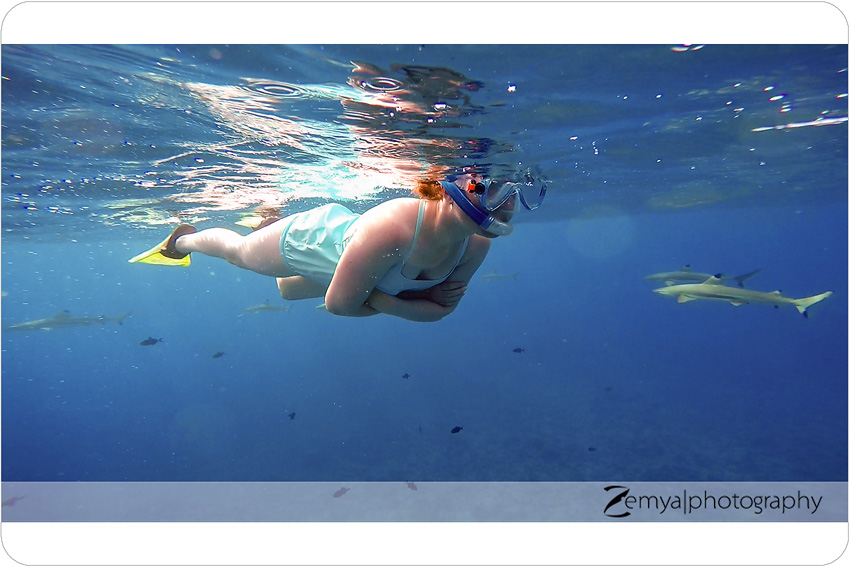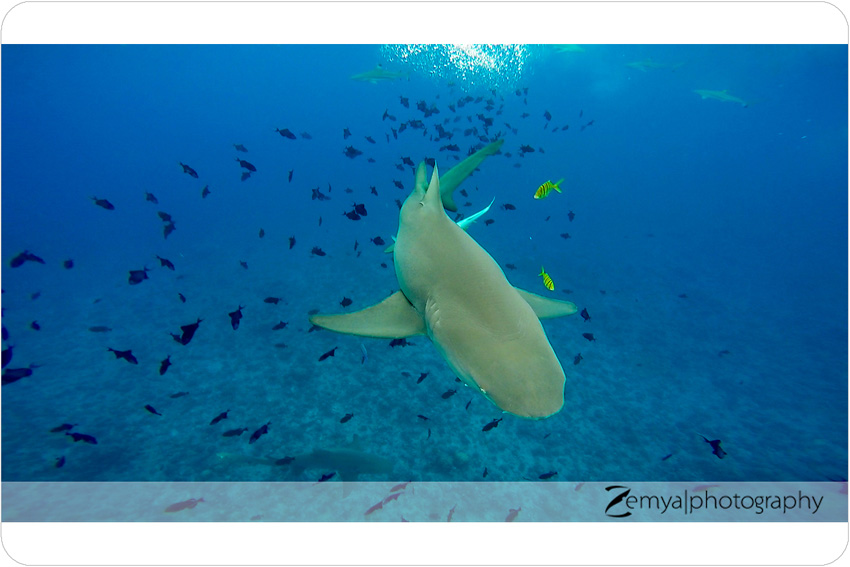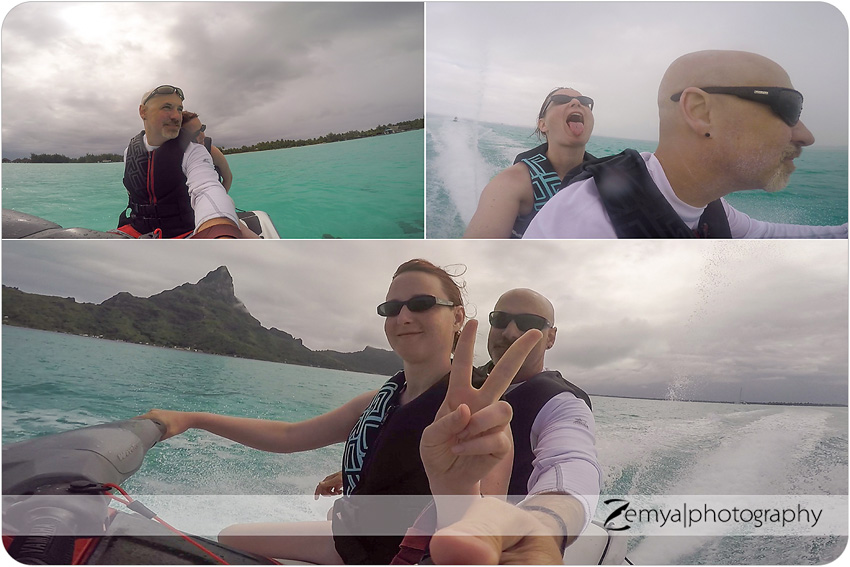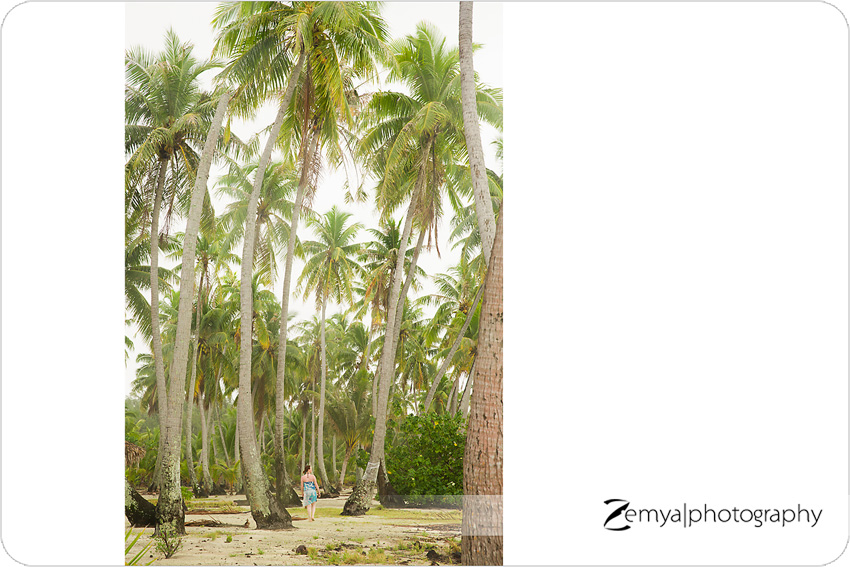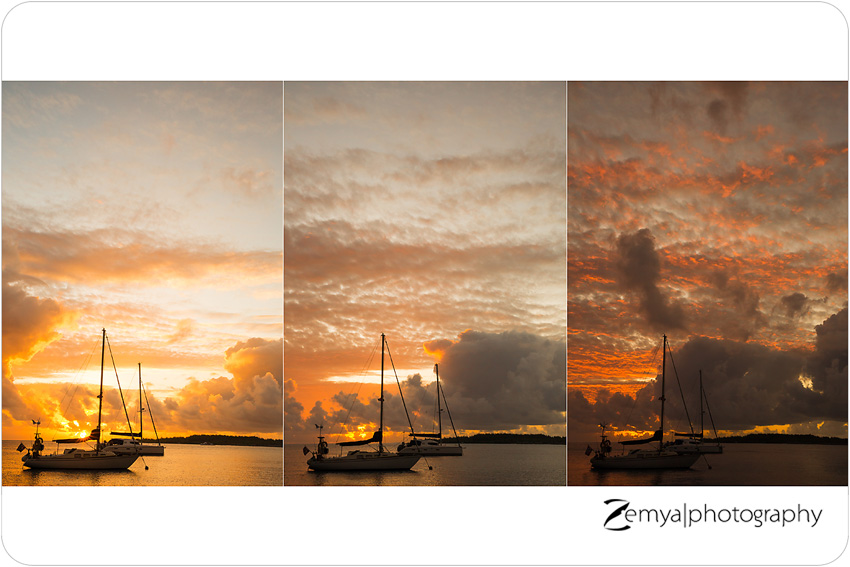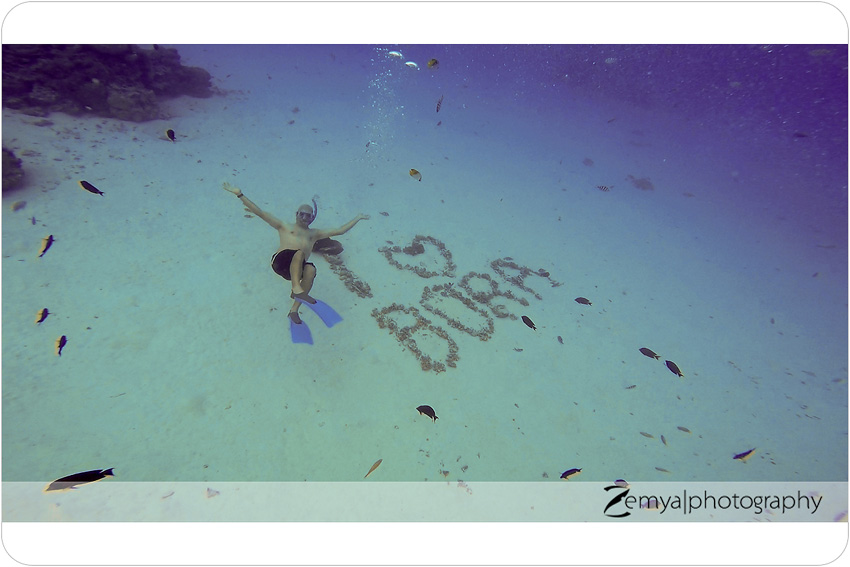 About Zemya Photography
Zemya Photography is a professional Bay Area photographer, based on the Peninsula, and specializes in couples, maternity, family, newborn, baby, and children's on-location, natural light, lifestyle portrait photography. Book your session today